Learning Resource Centre (LRC)
WELCOME TO THE LRC!

If you..... Love Reading Come and visit the LRC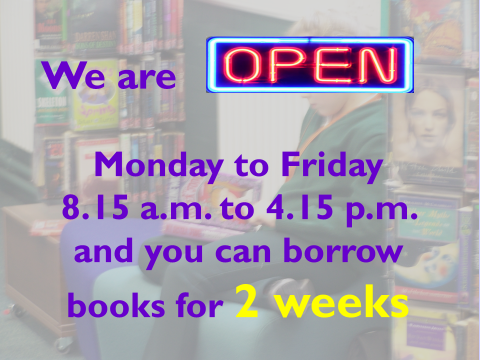 The LRC is a quiet, supportive space for students to read, research and complete their work. As well as books, there are computers, a printer and photocopier for students to use.
The LRC is open before and after school and during break and lunchtime.
We have regular events and activities during lunchtime and after school.
The LRC staff, Ms Kelly and Mrs Guest are here to help and support you.