Year 10
Key Dates for Year 10
Parents' Information Evening ...................................................... Tuesday 18 September 2018
Parent Information Evening - 18th September 2018

Year 10 Parents Information Evening
On Tuesday 18 September we will be holding a Year 10 Parents Information Evening in the Hewett Hall. The doors will open at 5:45 pm for a prompt 6:00 pm start. The aim of this Information Evening is to provide you with details on key events your daughter will need to prepare for this year including:
New GCSE curriculum/Measuring progress
GCSE Expectations and Revision techniques (English, Maths and Science)
E-Safety awareness for KS4 students
Work Experience
We would like all students to be supported at this meeting by an adult and so no student will be allowed to attend without a parent or carer present. The event will finish at approximately 7:00 pm.
If you have any further questions regarding the Year 10 Parent Information Evening please do not hesitate to contact Ms Kennedy, Deputy Headteacher responsible for Key Stage 4 or Mrs Jean-Baptiste, Year 10 Student Progress Leader.
Mrs T Jean-Baptiste
Year 10 Student Progress Leade
If you were unable to attend the P.I.E., all the information given can be found here.
Black History Month ICT Competition

Black History Month Competition
Make an A4/A3 sized Poster about a Black or Asian women, who has made a contribution to the development of computing/IT.
Your poster must include:
The woman's name
Her early life
Her career in computing
Submit your completed entry to Mr Bryant in F15 by Wednesday 31st October 2018
There will be a special prize for the top three entries
Black History Month Art Competition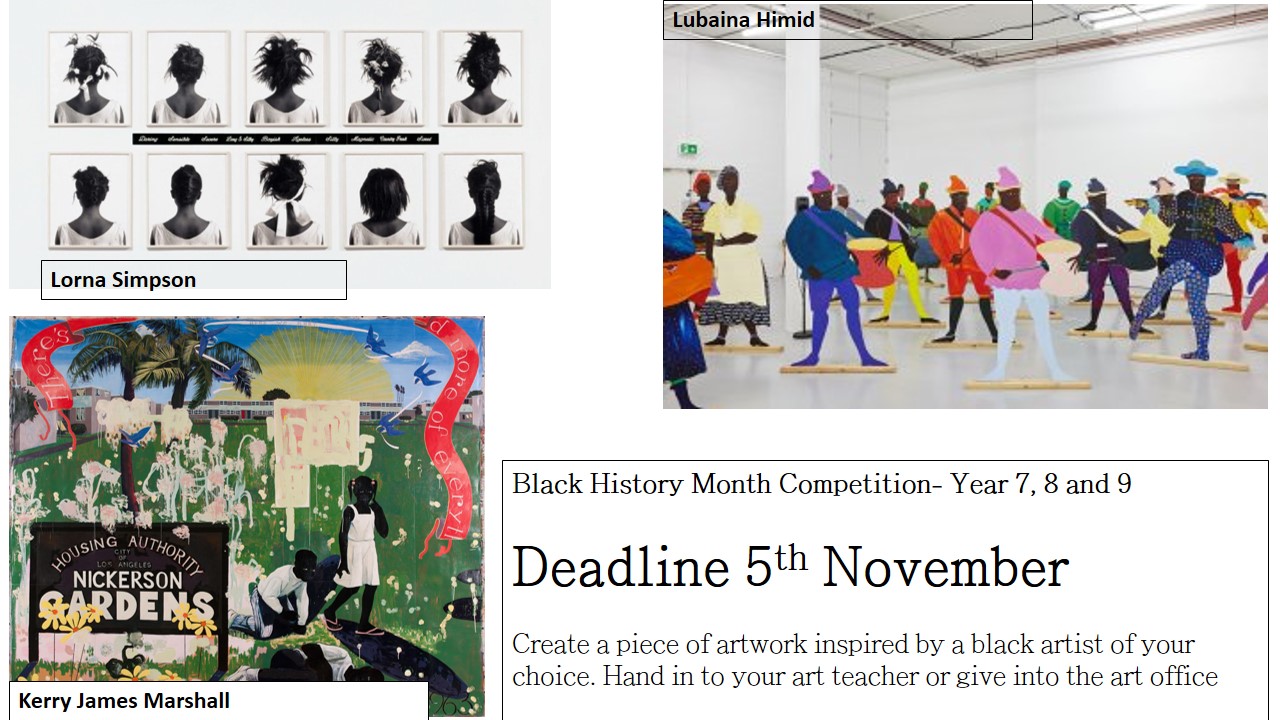 Black History Month English Competition

Year 10-11 Black History Month competition
Read the poem 'Remember the Ship' (See picture).
Write your own poem or descriptive piece of writing in response to John Agard's poem.
Your writing should not exceed one side of A4 paper.
Entries due by 30th October 2018.
Hand to your English teacher or into the English office (G13)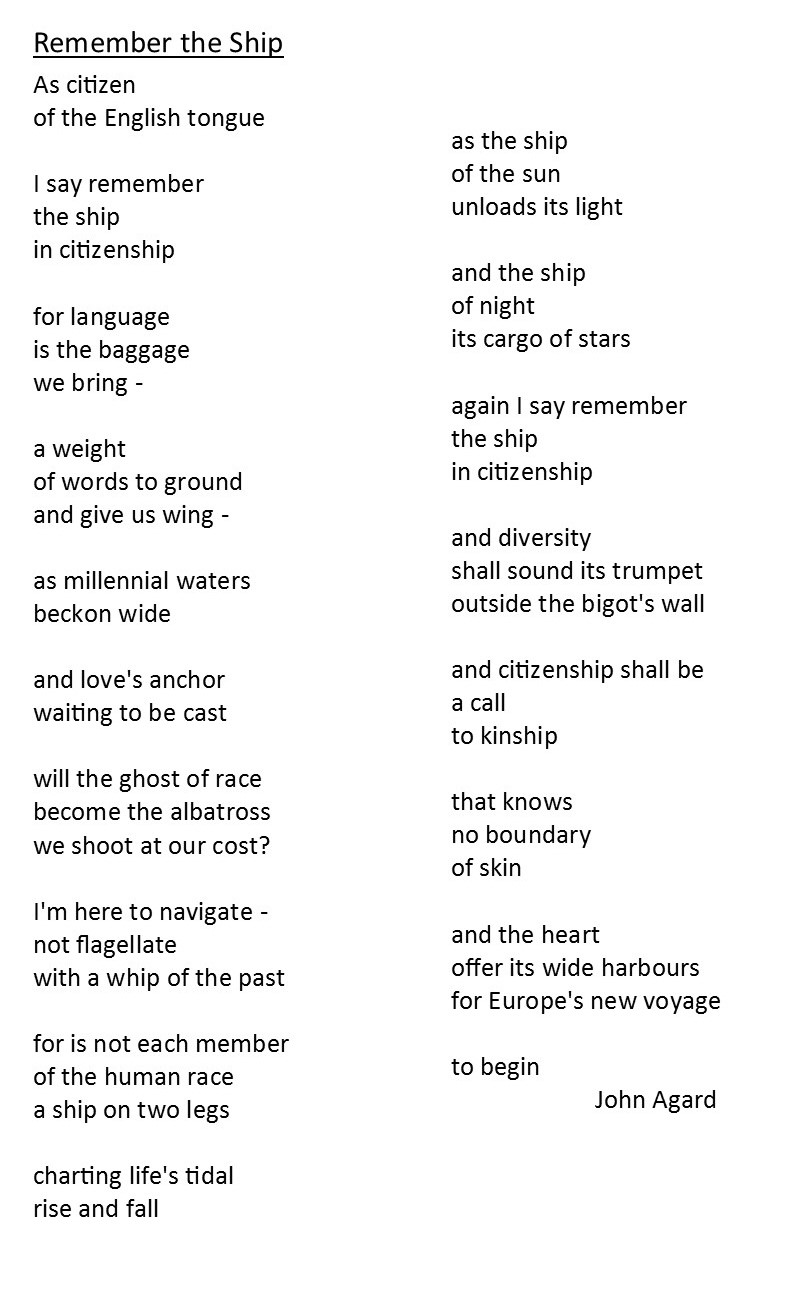 English Checkpoint Assessment Dates

Year 10 your first English checkpoint on An Inspector Calls will take place during the week commencing 15th October 2018.
Miss Simpson
Interim Deputy Head of English Faculty
Duke of Edinburgh

Year 10 Duke of Edinburgh Applications
If you would like to apply for a place on the Duke of Edinburgh scheme, please write no more than one side of A4 paper giving the reasons why you should be considered.
This should be handed into Student Services by 11th October.
Ms Black
Data Manager
Lunch Money Loans

It has become apparent that the number of students borrowing money for lunch has increased dramatically this school year. Lunch money loans should be for emergency purposes only.
Walthamstow School for Girls offers a Top-Up facility via sQuid enabling both students and parents to check balances, top-up lunch money, pay for trips and other sundry items at their own convenience.
An automatic Top-Up can also be activated ensuring your daughter never runs out of money.
A reminder to parents/carers that if you wish to pay for your daughter's school meals by cheque, please make the cheque payable to 'Olive Dining Ltd'.

All students have also been given usernames and passwords to enable payments to be made online via our sQuid system. If you would like a reminder of your daughter's username and password please contact Student Services.
Ms Jolliffe
Student Services
GCSE Science Revision Guides
Science GCSE Revision Guides
The Science Department will be selling AQA GCSE Science Revision Guides to Years 9 & 10 from Student Services at a much reduced price.
You are able to buy them from Student Services for the following prices:
Combined Science (Higher or Foundation) £8.00 (list price £16.99)
Triple (Higher tier only - for students taking separate science) £11.00 for all 3 books (list price £32.97)
We would like to encourage all students to purchase the guide(s) as they will be a great aid to revision and learning.
Students entitled to Free School meals are able to purchase the books at half the price, £4 for combined, £5.50 for triple.
Mr Kerr
Head of Science
PSHE in Year 10