Year 10
Key Dates for Year 10
Year 10 Parent Information Evening: Wednesday 3rd October 2017 6-7pm
Year 10 Parents Evening: Thursday 9th November 2017 4.30-7pm
Year 10 Reports Sent Home: Reports should be sent out mid December 2017)
Work Experience: 8th January 2018 is the final deadline for students to find work experience placements.
Year 10 Exams: 11th – 29th June 2018 (Language oral exams w/c 4th June)
Work Experience: 2nd – 13th July 2018
Parent Information Evening - 3rd October 2017

For those unable to attend the Parent Information Evening, the information given can be found here

Mock Examinations

Dear Year 10 Parents/Carers
You have been sent an e-mail with your daughter's individual exam timetable attached. The main timetable can be viewed here.
Year 10 students have been advised to plan their revision carefully during half term. They also need to get some sleep, some exercise and some rest to be in great form!
Many thanks for your support as always
Ms Desbenoit
Student Progress Leader, Year 10
Zanzibar 2018
You may already know that 15 year 10 students and 2 members of staff (Ms Philippou and Ms Desbenoit) are travelling to Zanzibar this July to volunteer in a school for 10 days. We are very excited as our trip approaches! We will be working in the classroom, with construction work and as sports coaches.
We are fundraising the full amount for this trip – as a group that means raising £31 000 altogether. We're doing well so far and have raised a bit more than two thirds of this, but we still have a lot to raise.
We would really appreciate your support! If you are able to make a donation to our volunteering experience, you can click on the link below:
https://www.fundmytravel.com/campaign/fudPSqYf4I
This page has been set up by Ms Philippou and Ms Desbenoit to raise money for their trip – we assure you that any donation that has not come from a relative or friend of Ms Philippou or Ms Desbenoit will go towards funding the whole group.
We also continue to run lots of activities in and out of school such as bag packing at Sainsbury's, dancing in the dark and non-uniform days.
Many thanks in advance for your generosity.
The WSfG Zanzibar 2018 team

Royal Society of Biology Competitions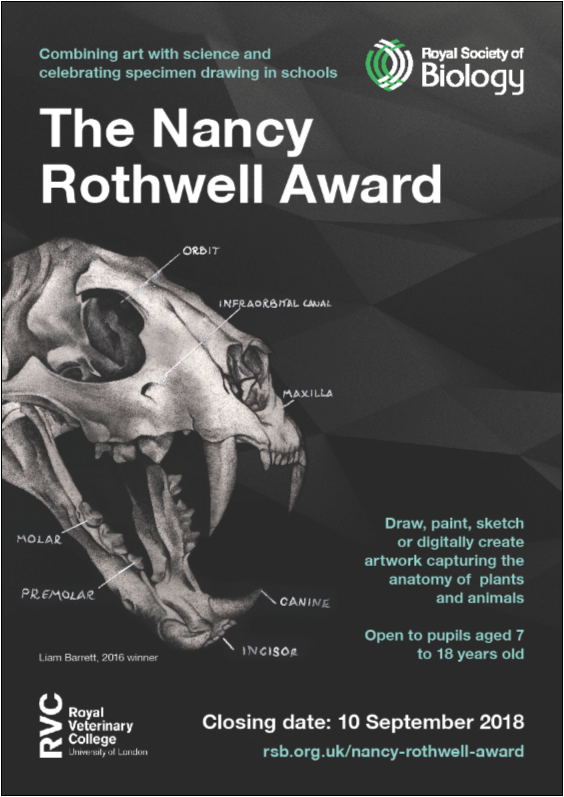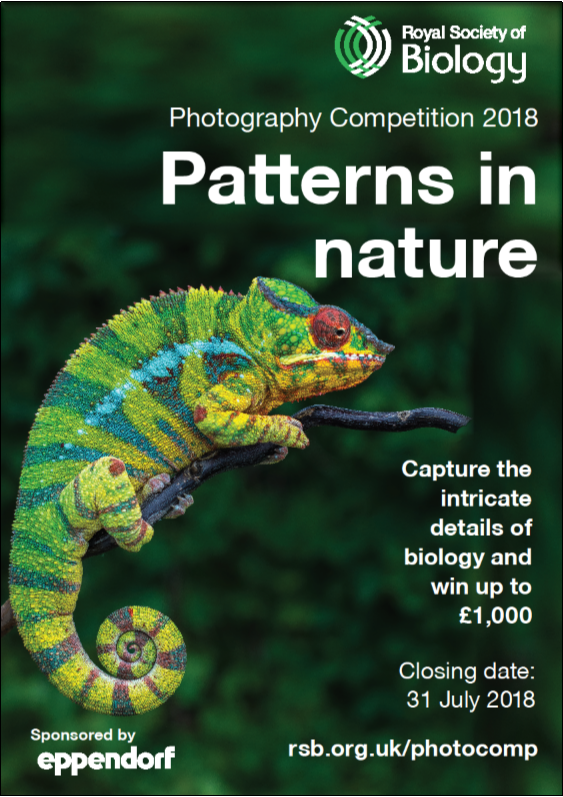 Lunch Money Loans

It has become apparent that the number of students borrowing money for lunch has increased dramatically this school year. Lunch money loans should be for emergency purposes only.
Walthamstow School for Girls offers a Top-Up facility via sQuid enabling both students and parents to check balances, top-up lunch money, pay for trips and other sundry items at their own convenience.
An automatic Top-Up can also be activated ensuring your daughter never runs out of money.
A reminder to parents/carers that if you wish to pay for your daughter's school meals by cheque, please make the cheque payable to 'Olive Dining Ltd'.

All students have also been given usernames and passwords to enable payments to be made online via our sQuid system (see the school website for details). If you would like a reminder of your daughter's username and password please contact Student Services.
Ms Jolliffe
Student Services
GCSE Science Revision Guides
Science GCSE Revision Guides
The Science Department will be selling AQA GCSE Science Revision Guides to Years 9 & 10 from Student Services at a much reduced price.
You are able to buy them from Student Services for the following prices:
Combined Science (Higher or Foundation) £8.00 (list price £16.99)
Triple (Higher tier only - for students taking separate science) £11.00 for all 3 books (list price £32.97)
We would like to encourage all students to purchase the guide(s) as they will be a great aid to revision and learning.
Students entitled to Free School meals are able to purchase the books at half the price, £4 for combined, £5.50 for triple.
Mr Kerr
Head of Science
PSHE in Year 10
---
Year 10 News
Forest School Higher Education & Careers Fair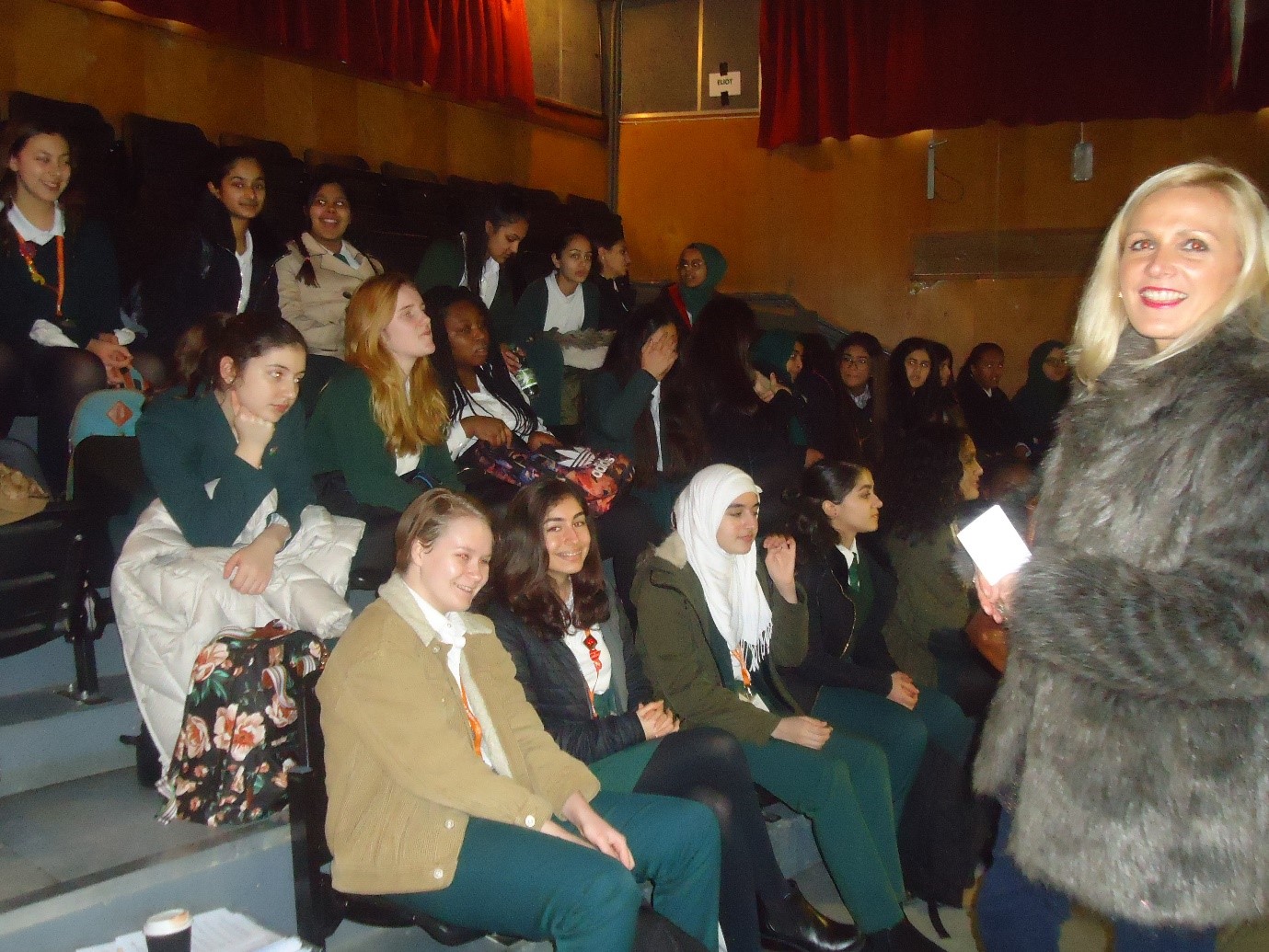 30 lucky year 10 students went to Forest School for a Careers and HE fair on the afternoon of Thursday 25th January. The trip was very informative and interesting.
Pupils had the opportunity to speak to representatives from universities and industry at this exhibition fair-style event.
There were over 90 representatives from industry and higher education, including some of the best universities in the world like Oxford and those specialising in the Arts such as British and Irish Modern Music Institute BIMM, high-profile employers such as Barclays, professional institutions and a selection of Gap Year activity companies.
Our students were well behaved and made the most of this opportunity. Here are some of their thoughts on the event:
"The overall experience was very enjoyable, with many different opportunities and ideas for future education. I found it very interesting going round to different sixth forms and universities and seeing different opportunities for gap years. I don't think there were as many sixth forms or colleges as there were universities but it still opened up our opportunities to see what our futures could be. There were a few creative arts options which was good." Sammy 10S

"It was very interesting and informative and I enjoyed it a lot. Although the universities provided a lot of information, I feel that it was a little early for us as we didn't know much about the qualifications they were mentioning. I think it was more about universities than career options and we should have similar opportunities related to sixth form/A-level options and advice, making it more relevant to us now." Ramaarah 10S

"It was a very interesting afternoon with lots of facts given. I now have a wide range of knowledge and I have information from my desired universities. It was fun seeing other schools attending the afternoon along with us so it wouldn't have been awkward. It would have been even better if they had more colleges and sixth forms so that it's more helpful towards us right now. All the people from the universities were very welcoming and equipped us with so much information. Thank you Ms Desbenoit and Ms Philippou for organising this trip." Tenzin 10S
Ms Desbenoit and Ms Philippou
---
Year 10 Speak Out Challenge
30 lucky Year 10 students from my Year Group were selected to attend the Jack Petchey "Speak Out Challenge" Workshop.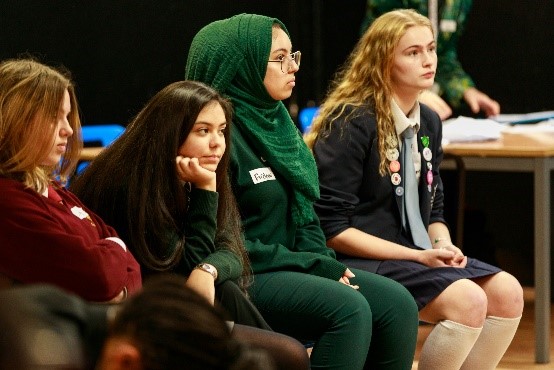 The training was great fun and very interactive. The workshop included speaking games and challenges.
Students had the chance to speak several times and learn to think on their feet. They found out how to prepare a speech; they delivered a short speech based on a personal experience such as a holiday, an achievement or a memorable event; and a longer speech about a subject of their choice.
They learnt how to speak in front of a group with more skill, confidence and enjoyment and gained skills that will last a lifetime.
Here are some of their reviews of the training:
Aleena: "I really enjoyed the training session. It really developed my skills and boosted my confidence."

Fatma: "It was super fun and we learnt so much from the trainer. I learnt about other people and gained confidence"

Eli: "It was amazing, it really helped me to get what I want to say on to paper and then from paper to my peers"

Emily J: "It throws you in at the deep end but it helps you to find your feet quicker"
They did brilliantly and it was really hard to choose finalists. Well done to all participants!
The 5 semi-finalists were: Rachel 10C, Kate 10G, Sophie-May 10G, Eve 10H and Firdaous 10F. All speeches were excellent and interesting. Kate was chosen as reserve with her funny speech on "Imagination and Cardboard"! The finalist was Firdaous with her wonderful speech "Hollywood is Racist".
Here you can see myself and Firdaous talking about the competition and listen to her speech.
You can read the full speech below ...
"Hollywood is Racist" by Firdaous 10F

Almost every single one of our favourite films, TV shows, practically anything that appears on our TV screens share one exact common problem. They are all racist. Now before you all start accusing me of being racist and making sweeping declarations and generalisations, I mean, really, how can nearly every film be racist? Aren't I treading on slightly controversial territory? No. No I'm not. Let me tell you why. How many of us in here are currently binge watching a Netflix series or generally have a favourite TV show or film? Now honestly keep your hand up if the majority of that cast is white. Take a look around the room and really think to yourself, am I still treading on slightly controversial territory? You see it's become so normalised to just see a bunch of white men on our screens that we don't even question it anymore. We just think it's the norm. But it's not.

Now really think about some of our favourite sit-coms and films that are classics, "How I Met Your Mother" and "Friends". Great shows, hilarious. Until you realise that there isn't a single person of colour in the main cast…

Now I'm not saying that there aren't any roles for people of colour in Hollywood because believe me there are. It's just that Hollywood likes to do this thing where it will grab Jake Gyllenhaal and slap on a bit of sun kissed bronzer in the shade of "this isn't your colour" and then call him the Prince of Persia. Yes, "The Prince of Persia" was an actual film starring Jake Gyllenhal as the Prince of Persia. Now I'm not going to lie to you, I haven't met many Persian people in my life, but I can guarantee you that none of them are called Jake! I mean they'll either do that or they will cast people of colour in their films, but they'll cast the Latino to be the drug dealer, the black guy to be the thug and the Muslim girl as the shy girl turned terrorist. It seems as if the only reason we exist is to cater to Hollywood's racial stereotypes of us.

Now I know what you all may be thinking. What's the point of me standing here and delivering a 3 minute long speech about how un-Persian Jake Gyllenhaal is? Well the point is that representation in the media matters so much more than we all think it does. We hear so much about these hate crimes aimed mainly at people of colour, with police brutality and these acid attacks. But honestly what do we expect when practically the only way we're getting represented in the media is as that thug and that drug dealer and that terrorist.

Hi, hello I'm a Muslim girl and I am not a terrorist. Hollywood knows that. People like you and me, it sees us. The problem is it just doesn't show us."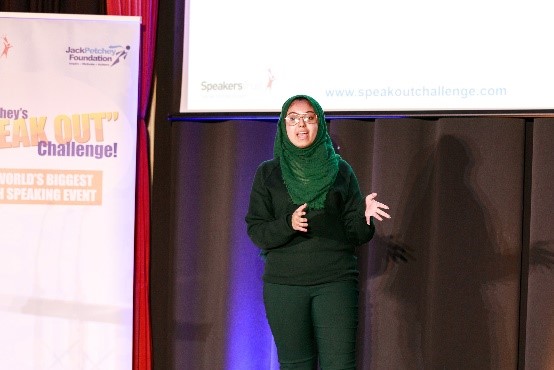 The Speak Out challenge was held at Lammas school and although Firdaous didn't win on the night she was wonderful. Her speech on stereotypes in Hollywood was thought-provoking and funny.
It is a great achievement for her as she was one of 16 finalists chosen out of 536 students trained for the Speak Out challenge in Waltham Forest! BRAVO!
Congratulations to Abdelraouf from Leytonstone school for winning the first place, and to all the other participants for being very worthy competitors. You can watch his speech on YouTube.
Check out the Speakout Challenge website for more pictures and videos of the night.
Ms Desbenoit
Student Progress Leader Year 10 / Diversity Co-ordinator
---
"Nothing works unless I do"
My year group was treated to a very special assembly on Tuesday 31st of October given by Karis Theophane.
She runs a company called Karismatic Minds working directly with young girls to improve esteem & confidence whilst building resilience. Their work aims to give all girls "A Chance for Change". The girls got to meet Nakita Johnson who is a former pupil and who is now an internationally recognised Social Media influencer.
This was definitely great for the students' confidence boost and was fun whilst informative. There was also an opportunity for Q&A at the end.
Here are some of their reviews and what they learnt from the experience:
"Live your life to the fullest, love yourself and have a positive mindset!"

"Nothing works unless I do"

"Negativity and hate holds you back in life"

"Get out of my comfort zone, challenge yourself and work hard at what I want"

"You need to be determined if you want good change to happen so determination is crucial"

"Thank you so much for this opportunity, it was so useful to think of the changes I can make to achieve my goals and to be the best version of myself"
Ms Desbenoit
Student Progress Leader Year 10
---
Year 10 Enterprise Challenge Day winners visit the Shard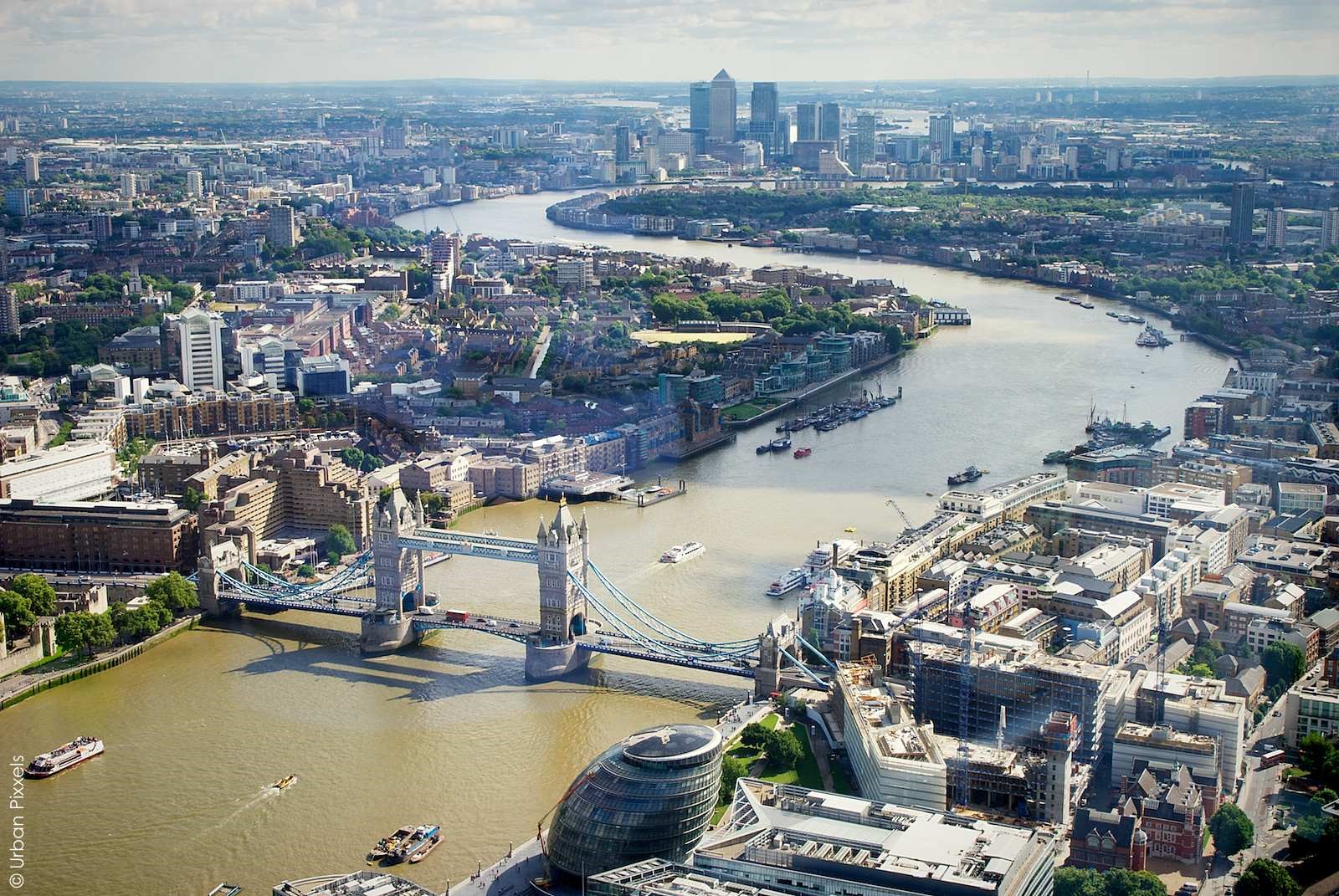 I took the winning team of an Enterprise Challenge Day alongside students from Willowfield Humanities College to visit the Shard on Friday 29th September.
It was an amazing trip, the students were a credit to both schools and it was a pleasure to accompany them.
Here is what they had to say:
"The shard was amazing! The view and lighting were also great! It would be good to organise more trips with other schools to build our social skills" Ann10G
"The view was breath-taking and a fantastic experience for a school student. It expanded our mind to the world around us and developed our GREEN skills" Karthika 10W
"The shard was amazing! The view was beautiful! It was great to organise a cross school trip too" Jessie 10S
"The trip was really good as it was really nice to go with another school and meet new people. The view was amazing and I would definitely recommend it! Thank you very much!" Laila 10S
Ms Desbenoit.
Year 10 SPL / Diversity Co-ordinator