Year 7
Key Dates for Year 7 2018-19

Year 7 Settling In Afternoon - 17th October 2018

October 2018: Settling in Afternoon
Dear Parents / Carers,
As your Year 7 daughter has now been with us for almost a month, we will be having a Year 7 "Settling-In Afternoon" on Wednesday 17th October.
Your daughter will be given an appointment by her Tutor and she will have this put into her school planner. This appointment is for you to come into school with her and meet with her Tutor.
The appointment will be between 12.30 and 4.30pm on Wednesday 17th October.
(The Tutor may be able to accommodate you if you request a particular appointment, so please communicate this by using your daughter's planner.)
The Tutor will have a copy of her settling –in report for you and will be able to discuss the outcomes with you during the appointment. You will be given a copy of this settling-in report to take home with you.
Your daughter will be dismissed at 12.25pm on Wednesday 17th October and will be expected to go home to return with you in her full school uniform to attend the appointment. I am afraid we do not have the capacity to look after your daughter, after 12.25pm, so you MUST make arrangements for her to leave school and only return with you at your appointment time.
We hope you will find this appointment useful and we look forward to meeting with you.
If your daughter is entitled to a free school meal and wishes to order a packed lunch to take with her when she leaves school at 12.25 on Wednesday 17th October, please ask her to see Ms. Fearon or
Mr Morrow by Friday 12th October.
If you have any concerns or questions about the "Settling-In Afternoon", please contact your daughter's Tutor or her Progress Leaders, Ms. Fearon / Mr Morrow
Thank you for your continued support and we hope this will be a useful meeting for you.
Yours sincerely
Ms. Fearon / Mr Morrow
Student Progress Leaders for Year 7
Year 7 Parent Information Evening - 30 October 6-7 pm
You are invited to our Year 7 Parent/Carer Information Evening on Tuesday 30th October in the Hewett Hall.
The doors will open at 5:45pm for a prompt 6:00pm start.
The aim of this Information Evening is to provide you with details on: key events your daughter will need to prepare for this year including:
Assessment System/ Measuring Progress
Accelerated Reader
Green
E-Safety
Introduction to our Safer School Officer.
We would like all students to be supported at this meeting by an adult, no student will be allowed to attend without a parent or carer present. The Information Evening is expected to finish at approximately 7:00pm.
If you have any further questions regarding the Year 7 Parent Information Evening, please do not hesitate to contact Mr Gunzi, Deputy Headteacher responsible for Key Stage 3, or one of the Student Progress Leaders for Year 7.
Kind regards
Ms Fearon and Mr Morrow
Student Progress Leaders, Year 7
For those unable to attend the Parent Information Evening, the information given can be found here
Black History Month Writing Competition

Black History Month Competition Years 7-9
Entries due by 30th October 2018.
Hand to your English teacher or into the English office (G13)
Extract from Floella Benjamin's 'Coming to England'
Floella Benjamin moved to London when she was 10 years old.
Read the extract from her recount of life in Trinidad, and using her style of writing, create a description of what her new home in London was like.
Your writing should not exceed one side of A4 paper.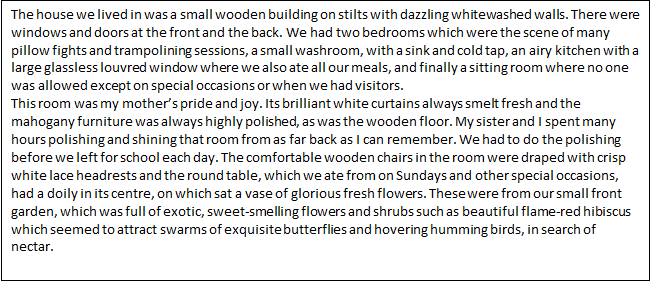 Black History Month ICT Competition

Black History Month Competition
Make an A4/A3 sized Poster about a Black or Asian women, who has made a contribution to the development of computing/IT.
Your poster must include:
The woman's name
Her early life
Her career in computing
Submit your completed entry to Mr Bryant in F15 by Wednesday 31st October 2018
There will be a special prize for the top three entries
Black History Month Art Competition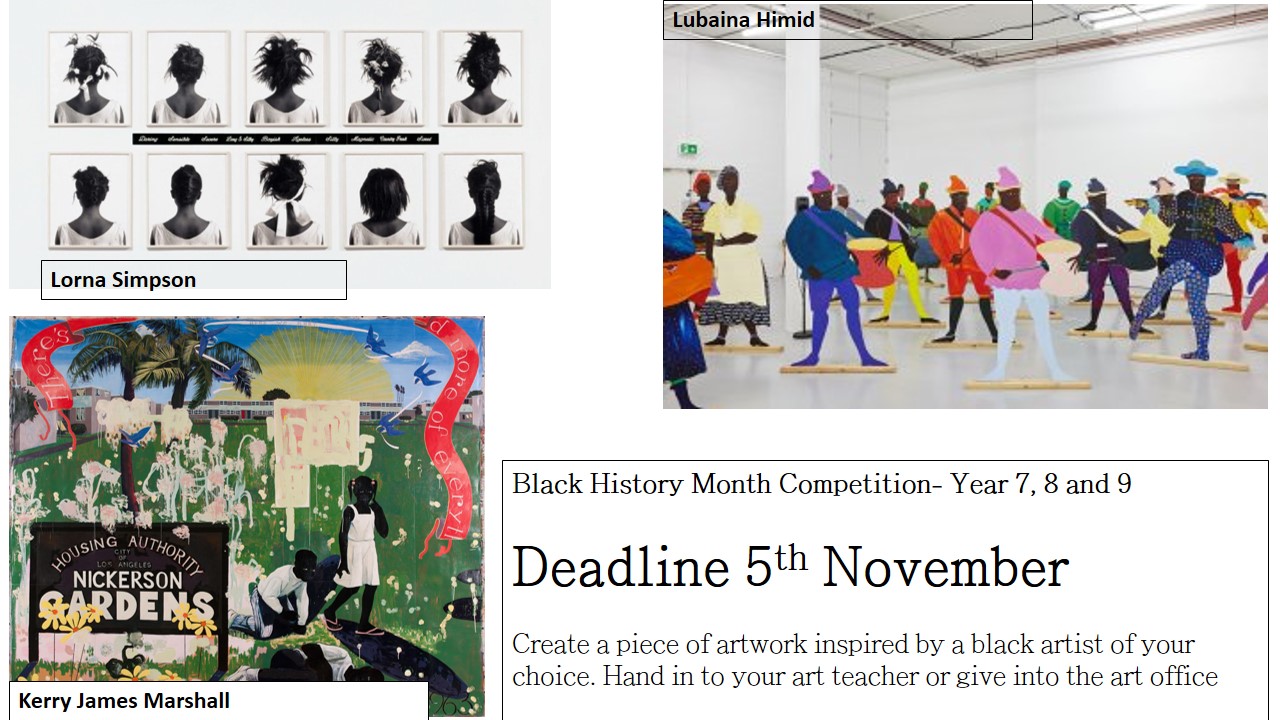 TED Ed Club

TED Ed Club – Years 7 and 8 – REMINDER
All forms need to be handed in to Student Services by Thursday 11th October.
Sessions will start after half-term.
Thanks
Elif, Tulin and V
Year 10 TED Ed Club Leaders
https://www.youtube.com/watch?v=ZDq_pWi7dH4
Ms Robinson
Debating Club for Year 7 and Year 8

Do you like to debate topical issues?
Would you like to build your confidence in public speaking?
Then come along to the debating club every Wednesday!
Room : G36
Time: 12.40 – 1.20
You will be able to decide the topics and take part in lively debates.
If you have any questions please ask:
Ms Cato in G36
Lunch Money Loans

It has become apparent that the number of students borrowing money for lunch has increased dramatically this school year. Lunch money loans should be for emergency purposes only.
Walthamstow School for Girls offers a Top-Up facility via sQuid enabling both students and parents to check balances, top-up lunch money, pay for trips and other sundry items at their own convenience.
An automatic Top-Up can also be activated ensuring your daughter never runs out of money.
A reminder to parents/carers that if you wish to pay for your daughter's school meals by cheque, please make the cheque payable to 'Olive Dining Ltd'.

All students have also been given usernames and passwords to enable payments to be made online via our sQuid system. If you would like a reminder of your daughter's username and password please contact Student Services.
Ms Jolliffe
Student Services
Origami for Mindfulness

Origami on TV – BBC 4
Members of the Origami for Mindfulness Club may be interested to watch three programmes from the "Make: Craft Britain" series which can be accessed here.
Ms Robinson
Challenge Co-ordinator
Key Stage 3 Philosophy Club
Philosophy Club for Years 7, 8 and 9
Have you ever wondered whether life is a dream or not?
Or what the meaning of life is?
Or how we can decide what is a good or bad action?
These ideas and a whole load more will be looked at in Philosophy Club - after school on Thursdays, 3:40-4:25, in room S07 with Mr Caps.
To attend all you need to do is bring a short note explaining why you are interested in Philosophy and what sort of topics you would like to discuss in the club.
Open to all students in years 7, 8 and 9.
Mr Caps
Humanities Teacher
PSHE in Year 7

G.R.E.E.N. lessons in Year 7