Short Story Writing Competition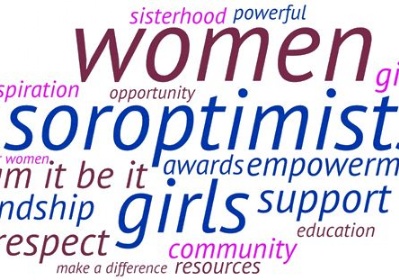 The Soroptimist Society launch their latest contest
Soroptimist International is a global volunteer movement working together to transform the lives of women and girls. There are 80,000 club members in 132 countries and they work at a local, national and international level to educate, empower and enable opportunities for women and girls.
They are launching a competition to celebrate literacy and as an opportunity for you to learn something about girls and women in other countries. You will find a number of photographs displayed around school, including the noticeboard outside the front office and in this week's Greensheet on page 15, together with the name of the country where each was taken. To enter the competition, please write a short story using the people in one of the photographs as your inspiration. Use your imagination! Please include some details about the country where your chosen photograph was taken in your story.
Word limit: max 1000 words
Their club will award book prizes for the winning entries. We look forward to reading your stories!
Please submit your entries by Friday 19th January, 2018 to the school's email address which is info@wsfg.waltham.sch.uk; with "Soroptimist Competition" in the subject line and marked for the attention of the London Central and South West Soroptimist Club and these will be passed to the competition adjudicators shortly after the closing date. Please include your name, the number of the photograph and country you have chosen to write about.
Thank you for taking part
Yours sincerely
The London Central and South West Soroptimist Club
Please see Ms Cato for further details