Professional Interview Day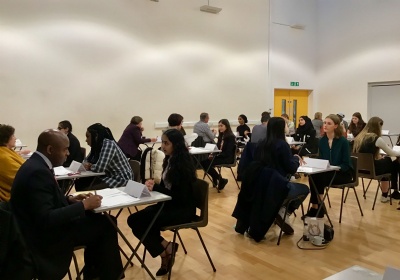 Year 11 Students Interviewed by Business Leaders
On Friday, our year 11 students came to school dressed in their interview outfits ready for Professional Interview Day. We welcomed more than 20 volunteers from the world of work who took a day out of their busy schedules to offer this opportunity to our students.
In advance of the day, Year 11 students worked in PSHE and in their own time to create a CV and cover letter that they can work on throughout their lives. On the day, they were each given a 30 minute interview slot where they came to meet with one of our volunteers.
It was a great opportunity to practise their interview skills, to step out of their comfort zone, to reflect on their own performance and to receive feedback from a professional. There was lots of excitement and some nerves! But the overwhelming response was incredibly positive and I felt genuinely proud to be working with such a fantastic group of great young adults.
Well done year 11!
Ms Philippou
Assistant Headteacher