Gardening Club Visit to Kew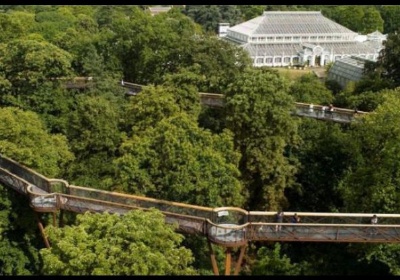 Supporting "School Food Matters"
Last week the Garden Club visited Kew Gardens. Kew is considered to be one of the country's national treasures, a 'jewel in the crown'.
The purpose of our visit was to extend the knowledge of the girls who attend gardening club.
The same girls are also part of a national initiative called 'School Food Matters'. This initiative is part of a drive to support girls entering fields of work in Science, Technology, Engineering and Maths, 'STEM'. Through this project, this group of girls have been focused on composting, food security and pollination.
At Kew Gardens they had a teaching session on pollination and food security.
Our Saudi Arabia visiting school leaders, also attended this trip and were positively overwhelmed by the beauty of the flora and fauna of Kew Gardens.
I really enjoyed the trip, everyone had a good time. My favourite part was the tree top walk way because the sights were spectacular I would recommend this trip because there is so much to see.

Nkeonye 7H
Ms Dominique
Key Stage 3 Learning Mentor