"Take the Stage" Project Launch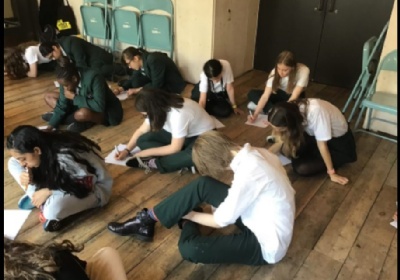 Year 9 students benefit from Donmar Warehouse's latest project.
This year we are participating in the Donmar Warehouse's Take the Stage project for the first time. We have seen a number of productions there over the last few years, thanks to the theatre's fantastic educational outreach Department. We are thrilled to be part of this more intensive endeavour in which students create a piece of drama in response to the Donmar's production of new play 'Blank' by Alice Birch and perform it on the theatre's stage.
Twenty Year 9 students have been participating in workshops in school with an artist from the Donmar and on Thursday last week, we spent the day in Covent Garden. The morning was spent in a series of masterclasses with some of the professional actors in the show, including writing and performance skills, followed by a matinee performance of 'Blank'.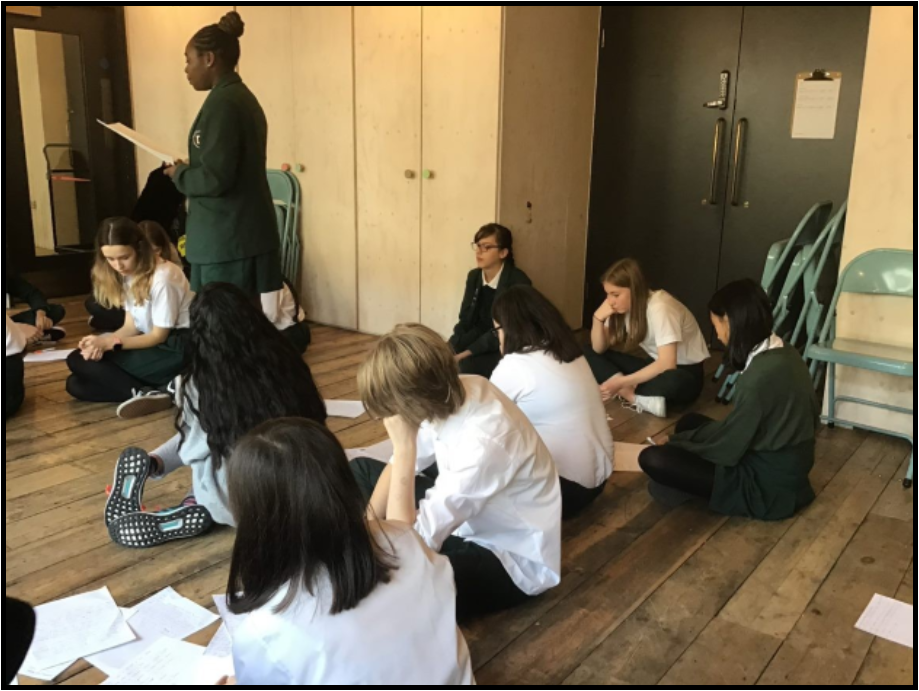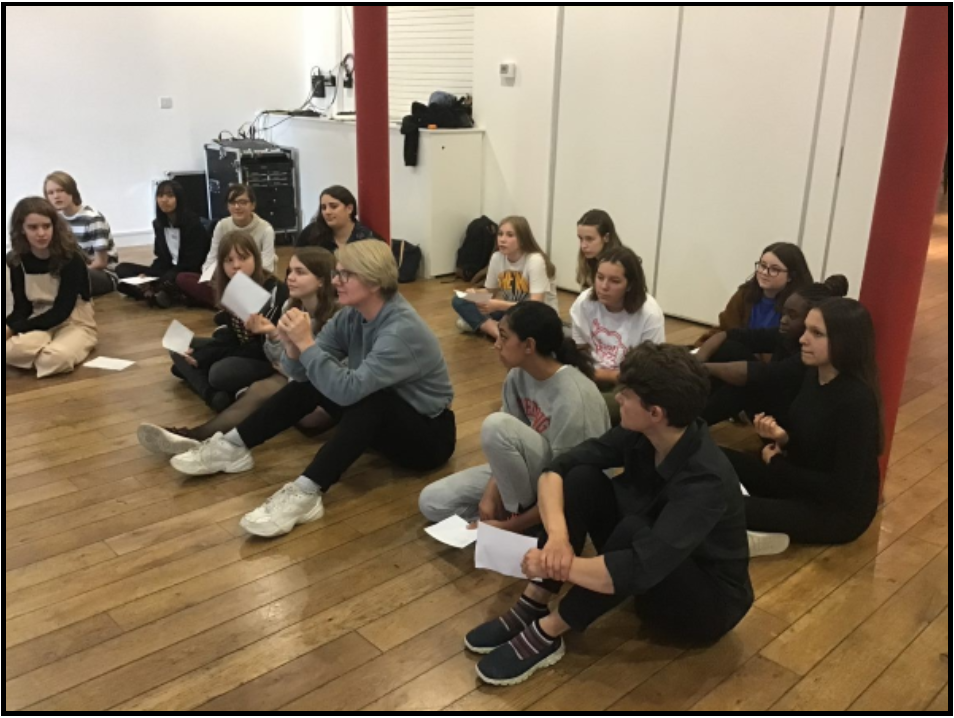 We had a fantastic day, with the students producing some really creative work. The production was hard-hitting and powerful, focusing on women whose lives are affected by the criminal justice system. It stimulated much discussion and debate afterwards. We will now be developing ideas for the performance piece, which will take place on Friday 22nd November.
Ms Cornford
Head of Drama