International Women's Day Tree Planting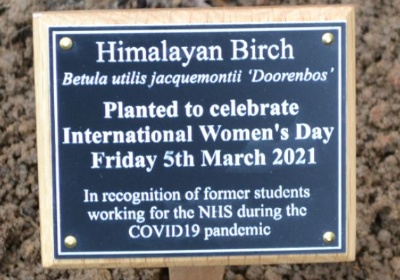 Our tribute to former students now working in the NHS
On Friday 5th of March 2021, we held a tree planting ceremony to celebrate International Women's Day and the former WSfG students who have been working for the NHS during the Covid pandemic.
A multi-stemmed silver birch tree was planted on the lawns at the front of the school, representing the many roles within the NHS. The tree was selected and purchased by the local garden centre, Lancaster's in Wood Street.
Councillor Grace Williams, Cabinet Member for Children, Young People and Families, attended, along with a key worker student and our new Headteacher, Helen Marriott.
We would like to thank Cherese Reid, a Midwife at Guys & St.Thomas, for planting the tree, and Laimons Grinbergs for digging the hole!
We will also be displaying posters of former pupils who are working for the NHS across our railings, so that the community can see the contribution that our local NHS women have made during the pandemic to keep us all safe and healthy.
Mrs O Kelly
LRC Manager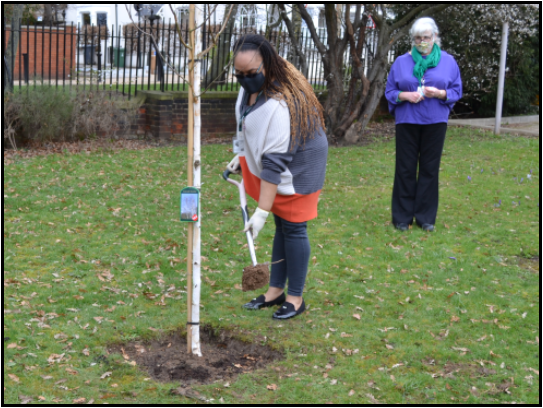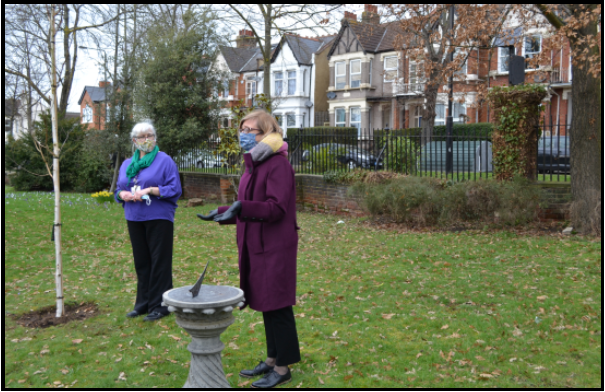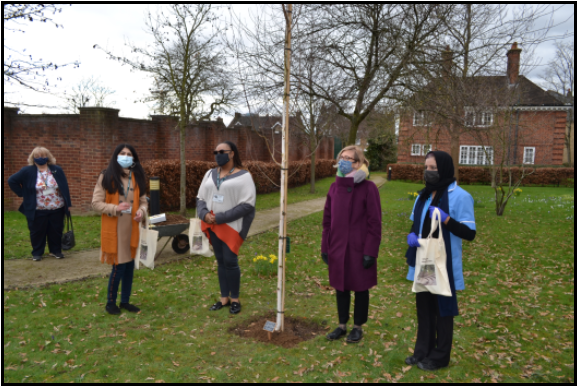 ---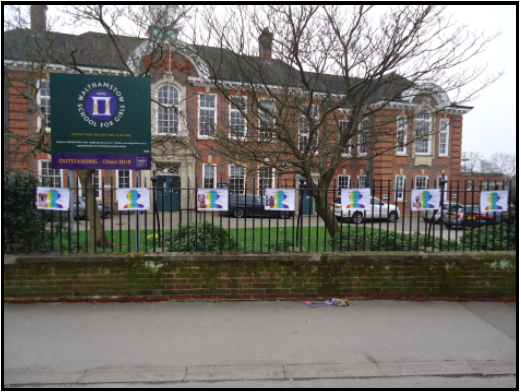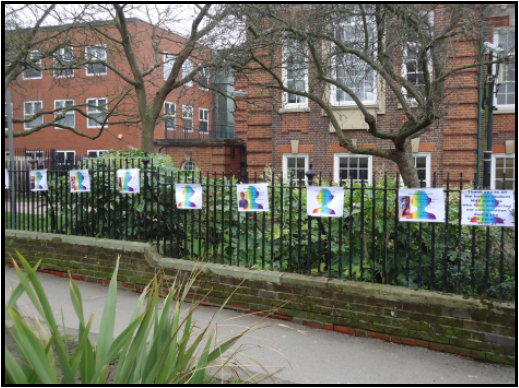 To celebrate International Women's Day on Friday 5th March we are commemorating former students working on the front line of the NHS during the Covid pandemic. You can see the posters on the railings. Here are the stories behind the photos:
Demie Evans

"When the pandemic first started, I was working in a corporate nursing role under the branch of Clinical Effectiveness. In April 2020, I was redeployed to a local hospital to work on the Covid wards. It was a very challenging time, none of us knew what we were really dealing with and none of us were mentally prepared for the amount of loss we encountered. However, as a team we stayed strong and carried on as best we could.

The most rewarding part of it all, is being able to see a patient leave the ward to finally go home to their family. It has really been the most sad but rewarding of times.

The support we received from the public was unreal and really quite overwhelming. From breakfast sandwiches delivered in the morning by the local cafe, to thank you NHS cupcakes and even homemade scrubs for us to wear. We really did, and do, still appreciate it all. For now we continue to fight back against Covid, but we are all hopeful that the light at the end of the tunnel is just that little bit closer.

I got a little bit emotional writing that. It really has been crazy and to reflect back on it is quite hard.
---
Helen Malique (nee Bowell)

I am sending a photo of myself as a former student of WSFG who has been working for the NHS during the pandemic.

I am a Specialist Speech and Language Therapist.
---
Carly Leeks

I studied at the school from 1991-1996.

I'm a Diagnostic Radiographer working at King George Hospital Ilford.

This is picture of me with a portable X-ray machine.

This machine allowed radiographers to take diagnostics to the most critically ill patients in the hospital.
---
Nicole Adams

I was a student at WSFG from 2004-2009.

I now work as a Physiotherapist in the NHS. During both peaks I have been redeployed to Covid Intensive Care, Critical Care and monitoring wards.

I would love to be able to raise awareness for the Physiotherapy profession and be included in the display as a lot of people link Physiotherapists as just being 'masseurs', but we are more than that!

I've also attached a photo of myself at work with all the gear!
---
Bethany Hutchinson

I just wanted to say I think that it's a lovely idea for International Women's Day to do this project!

I've spent the bulk of the pandemic as an A&E staff nurse at the Royal London, which has been used as the coronavirus hub for North and East London.
---
Michaela Mason

My name is Michaela and I attended WSFG between 2008-2013.

I worked in the Kent and Canterbury hospital as a healthcare assistant during the first wave. I am now a full-time medical student.
---
May Slivnik

I left WSFG in 2009 and now work as a junior doctor at Chelsea and Westminster Hospital.

I would love to help inspire future medics!
---
Jessica Price

I work as a Manager of the patient support service at Moorfield's Eye Hospital. Here is a picture of me in ppe.
---
Cherese Reid

I am a Midwife at Guys & St. Thomas and I left WSFG in 1999.

I work at St. Thomas and have included a picture of Mary Seacole, whose statue was erected in our gardens as one of the pioneering women in nursing.
---
Shakira Bennell

I have attached a photo of me at work.

It's so wonderful to see how many of the alumnae have gone on to work in amazing clinical and scientific roles within the NHS.

My husband and I are very passionate about the NHS, as we have both worked for it for a long time now, and that's also where we met (over brain surgery!)
---
Sughra Hussain

I graduated from Walthamstow School for Girls in 2010. I studied Pharmacy at King's College London and I am working as a pharmacist within the NHS and as part of a Primary Care Network. I work as part of a team to ensure medicines optimisation and the effective use of medicines for patients.
---
Alice Sims-Williams

I'm a critical care nurse which involves looking after the most unwell patients in the hospital when they are at their most vulnerable.

I look after a wide range of patients from post surgery to major trauma, it's intense but very rewarding!
---
Lesley Bain nee Lodge.

Attended Walthamstow Senior High School for Girls 1978-1982.

I started nursing when I left school and have been at Whipps Cross Hospital for the past 39 years.

I was a ward sister and now I'm a Macmillan nurse.
---
The following former WSfG students also work in the NHS and have worked tirelessly throughout the Covid pandemic:
Mahjabeen Mahmood - London Ambulance Service Senior Resource Coordinator
Chrissie Pryor - Nurse
Rebecca Clancy - Infection Control Nurse Specialist
Meave Keane - Cancer Nurse
Lydia Ahrens - Nurse
Angela Hutcheon - Specialist Nurse
Nikki Pridmore - Physiotherapist
Chelsey Flynn - Paramedic
Najaah Sayed Majeed - Community Pharmacist
Clare Churchman - Paediatric Community Nurse
May Malcolm - Paramedic
Roz Woolf - Radiographer
Donna East - Midwife
Noreen Ahmed - Biomedical scientist
Jessica Boateng - Outpatients Coordinator
Sughra Hussain - Pharmacist
Kubra Hussain - Pharmacist
---