The Mathé Café
Mathé, the Pop Up Café
The café idea started as a one off 'fun' lesson in 2016.
Walthamstow has a tradition of pop up shops and cafes, so the class were asked to imagine, if they were to open a Pop Up Maths Café, what would it be called, what would it look like, what would it sell, what would the staff wear, what would people do there? The girls created some fantastic PowerPoint presentations, full of wonderful ideas!
Towards the end of the summer term, Ms Robinson noticed an advert in the Association of Teachers of Mathematics magazine. It was to apply for a Jo Walters Trust Grant to support a project that would help and inspire students to engage with mathematics. The Pop Up Café idea appeared to fit the bill, so a bid was submitted.
We were delighted to receive an email on the first day back in September to say that we had been successful – please click here to see information on our successful bid.
The girls voted to call the café "Mathé".
Mathé has a mascot called FRED - a snail based on the Fibonacci spiral.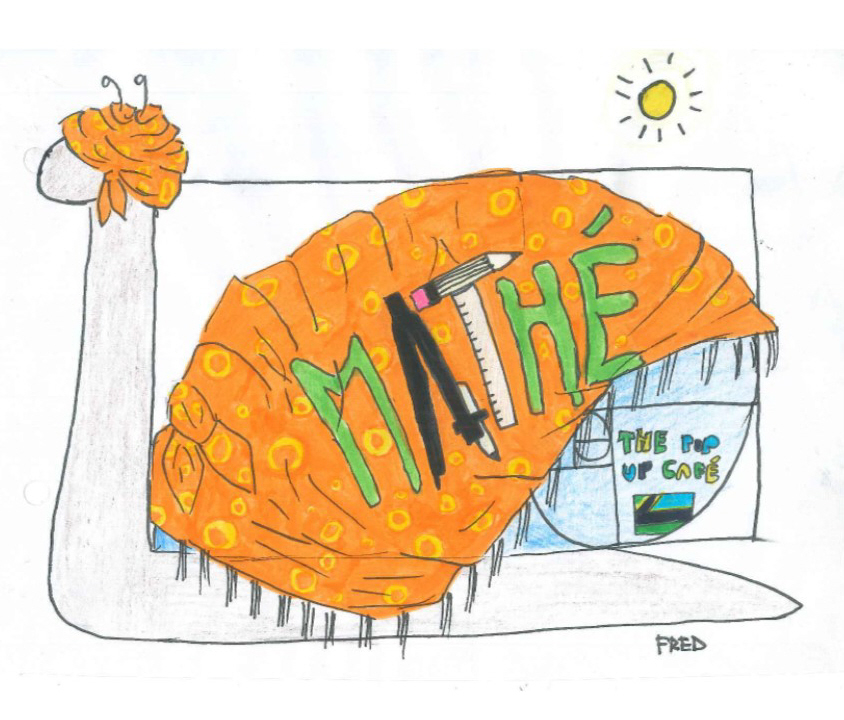 FRED is also an acronym for what you can do at the café:
Have Fun by solving puzzles and playing games
Relax by doing origami and Mindfulness colouring
Eat cakes
Dream and think outside of the box
Photos and articles about the café will follow throughout the year.
The Year 8 Mathé Team