WSFG International
ETHOS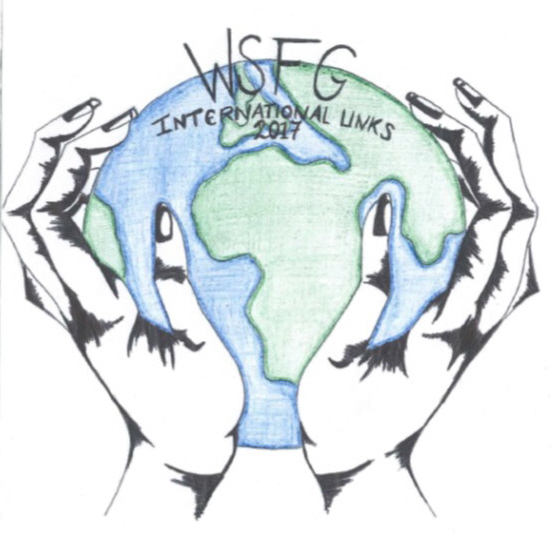 At Walthamstow School for Girls we are very proud to be an International School. In 2016 we were reaccredited with the 'International Schools Award' through the British Council in recognition for our international work. We see this as an opportunity to celebrate the diversity in our school, to learn about other cultures, countries and religions, to build empathy and to break barriers.
ACTIVITIES
Partnerships with schools in Dominica, Pakistan, Denmark, Finland and others
Student and staff groups which meet regularly to plan and review our International activities
Applications for funding for staff training
Year 9 volunteering trip to Zanzibar (African Adventures) - for more information on this venture, please click here
Multi-cultural evening held every 2 years to celebrate diversity in our school community and beyond
Our International Month in May
Eurovision song contest themed activities including a school-wide quiz
Continuing to support the Read Foundation School in Ambore, Pakistan which we helped to rebuild after the floods of 2010 by raising over £30,000
IMPACT
Celebrating and encouraging international links has helped to raise aspirations in students, to widen their perspective and understanding, and to bring depth of meaning to the work we carry out. The activities that we run teach students to take responsibility for their actions and encourage them to step out of their comfort zone. We also encourage other UK schools by taking part in training days where we are able to share our international work and examples of good practice. We also hope to have a positive impact on our link school in Zanzibar which 15 current Year 9 students will be travelling visiting in 2018 as volunteers to support them.
Zanzibar Non-Uniform Day

Thank you to all of our parents/carers and students for their support with our non-uniform day in order to raise money for Kinuni school (our partner school in Zanzibar through African Adventures).
We raised almost £800 as a school community which is amazing! A very special 'thank you' to 9S and 11G for their generosity and efficiency. They raised £35 and £34.50 (over the £1 per person requirement) and were the first classes to hand their money in. Much appreciated!!
We will be donating more than this to Kinuni. Some years ago, we raised money for our partner school in Pakistan. Unfortunately we are no longer in touch with them but had around £550 remaining. We think it's important that this remains charity money and is used for a similar cause. With this in mind we will be sharing the money between Kinuni school, Zanzibar and Asni school, Morocco where we are forming new and exciting links.
Thank you all for your continued support.
Ms Philippou
Assistant Headteacher