Year 7
Key Dates for Year 7 2018-19

Year 7 Parent Information Evening - 30 October 6-7 pm
You are invited to our Year 7 Parent/Carer Information Evening on Tuesday 30th October in the Hewett Hall.
The doors will open at 5:45pm for a prompt 6:00pm start.
The aim of this Information Evening is to provide you with details on: key events your daughter will need to prepare for this year including:
Assessment System/ Measuring Progress
Accelerated Reader
Green
E-Safety
Introduction to our Safer School Officer.
We would like all students to be supported at this meeting by an adult, no student will be allowed to attend without a parent or carer present. The Information Evening is expected to finish at approximately 7:00pm.
If you have any further questions regarding the Year 7 Parent Information Evening, please do not hesitate to contact Mr Gunzi, Deputy Headteacher responsible for Key Stage 3, or one of the Student Progress Leaders for Year 7.
Kind regards
Ms Fearon and Mr Morrow
Student Progress Leaders, Year 7
For those unable to attend the Parent Information Evening, the information given can be found here
Year 7 Parent/Carer Subject Evening - Thursday 9 May 16.30-1900

Your daughter will be making appointments between 4.30 to 7pm with her subject teachers for a discussion on her progress.
We encourage all Year 7 students and their parents / carers or a family member to attend this consultation evening to discuss their daughter's progress and strategies to help them achieve their full potential at Walthamstow School for Girls.
It is a crucial event as it is your daughter's only parents' evening this year with an opportunity to discuss her progress targets with subject teachers.
We look forward to seeing you.
Ms Fearon, Mr Morrow
Student Progress Leaders, Year 7
Project Based Home Learning in Computing
Our Year 7 students have recently been taking a closer look at their phones and identifying the similarities and differences between their phones and a desktop PC. They have done this as part of a new GREEN home learning project with their outcomes produced as interactive online presentations using Microsoft Sway.
If you want to find out more about this topic and see some of the excellent work produced by our Year 7 students then take a look below.
The ICT faculty are launching a competition for all Year 7s to create a Microsoft Sway, highlighting the positive aspects of Walthamstow.
Here are the details of the competition ...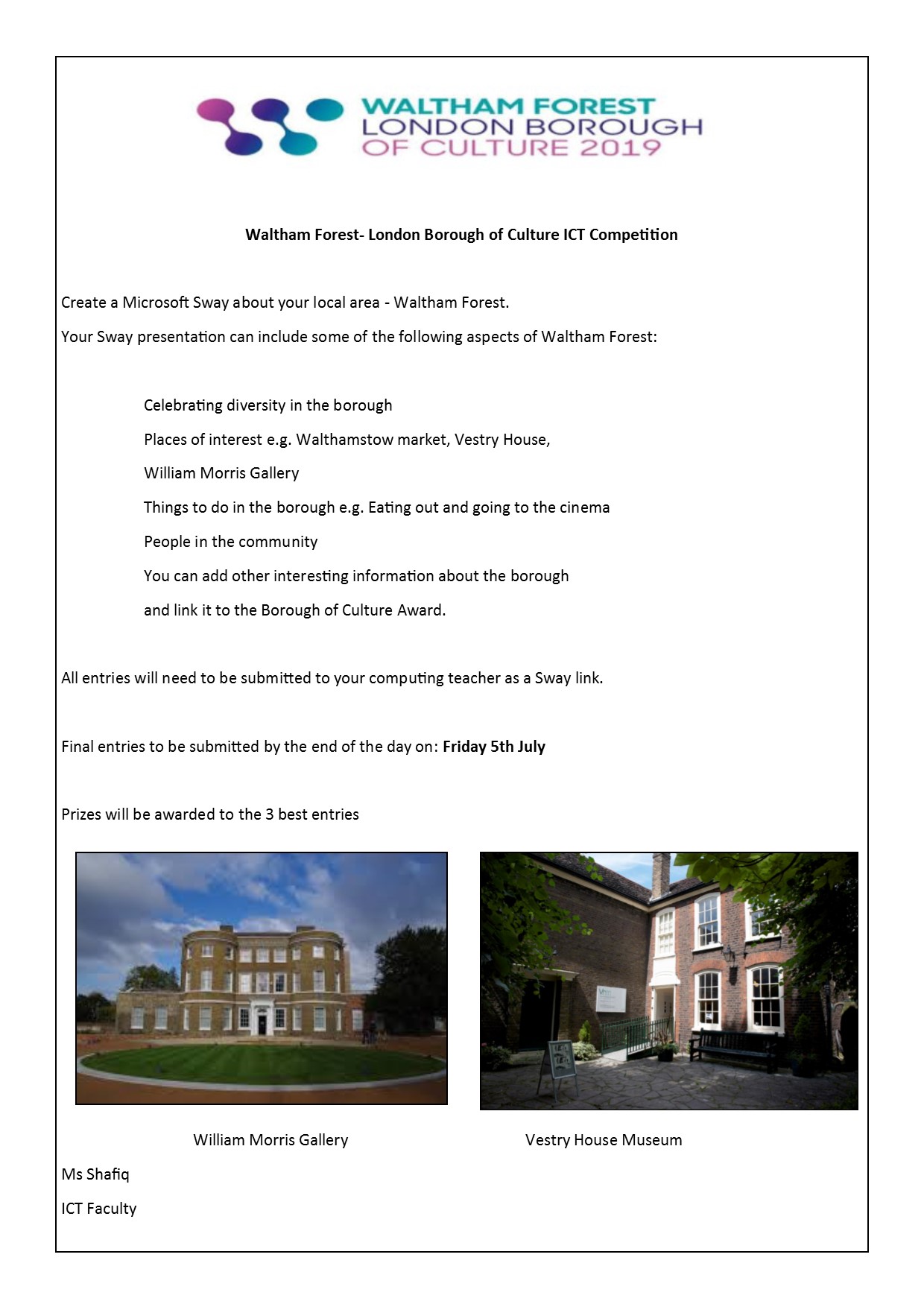 GREEN Exhibition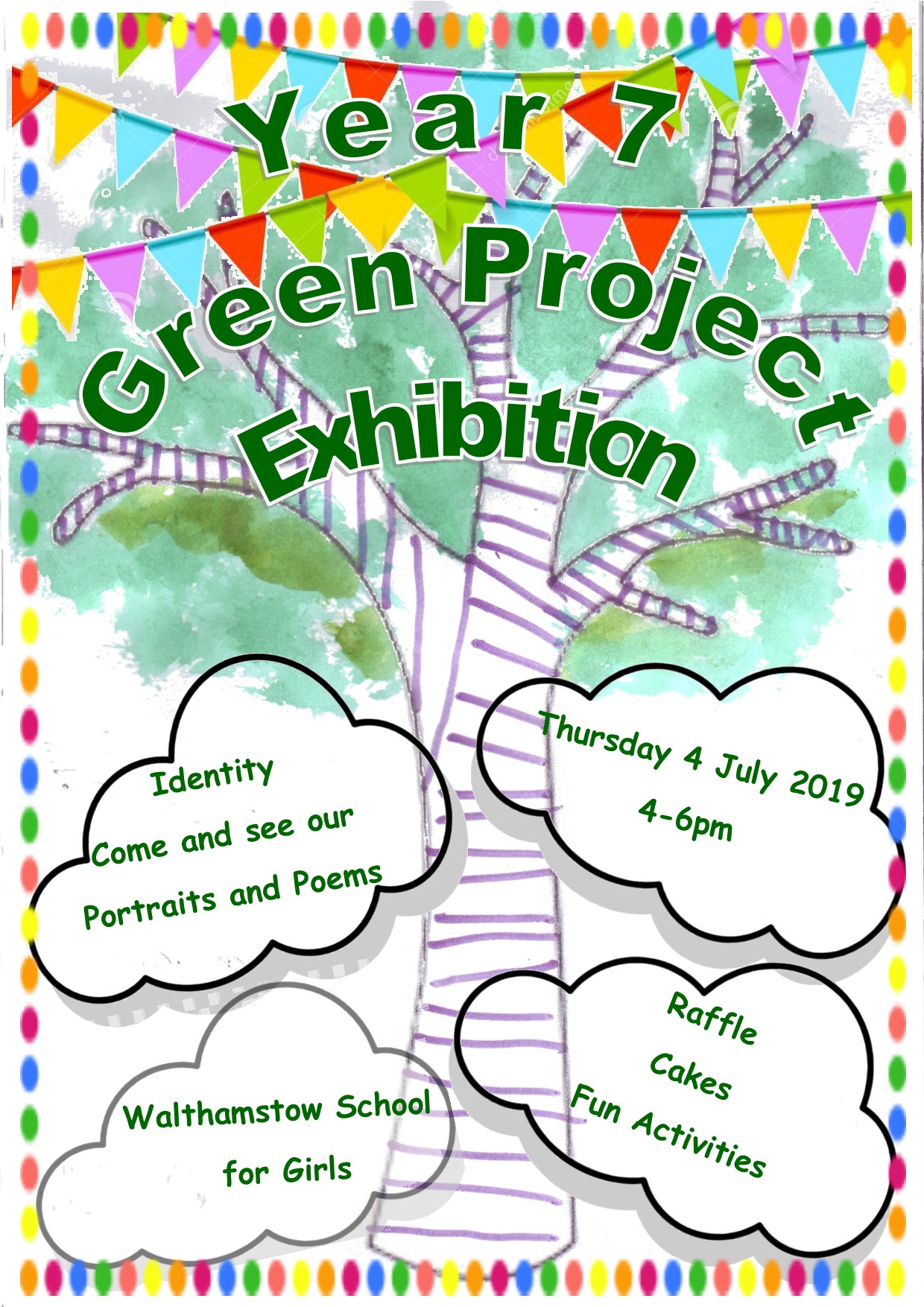 GOSH Charity Run
Great Ormond Street Hospital Charity Fun Run.
On Saturday 12th October 2019 Miss Simpson will be running 5km for Great Ormond Street Hospital Charity.
If you would like to join in on this fun family run please get a letter from Miss Simpson in G13/14.
This year the run is free for under 16s, which means you will not have to pay anything to sign up.
The location of this year's run will be Hyde Park.
More information can be found here
Miss Simpson
Debate Chamber Summer Schools

Debate Chamber Summer Schools – Includes Medicine, Dentistry, Computer Science, Art History, Philosophy, History, Politics, Law, Economics, Physics and English Literature
The Debate Chamber is running a number of Summer Schools next year. Have a look at the website to find out more. There is also some information on the Challenge Board.
It is possible to apply for a bursary to cover the cost.
https://debatechamber.com/summerschools/
Feedback from students who have attended Debate Chamber courses in the past has always been very positive.
Ms Robinson
Challenge Co-ordinator
Office 365 Update

We have now been using Office 365 with all of our Year 7 students since September. Students have had the opportunity to take their notes using Microsoft Teams (This is part of Office 365). They can include images and drawings with their notes and these notes are accessible from home and school.
Another feature of Microsoft Teams is the ability for teachers to set online assignments, students can then complete the assignments from home as well as from school. Their teacher can then mark these assignments and provide students with some feedback and a grade with is instantly available to their students (they no waiting to get your exercise book back!).
We asked some year 7 students to feedback their impression so far: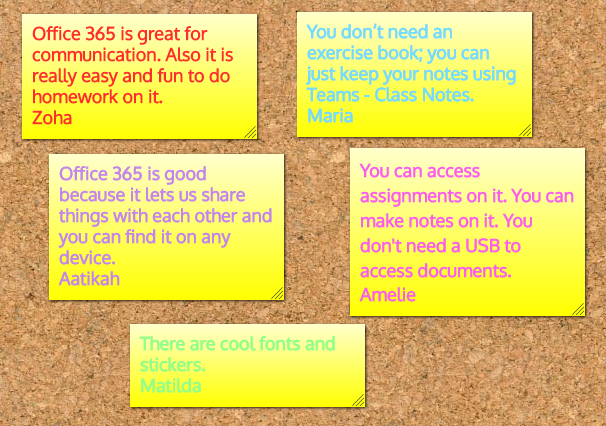 Mr Bryant
Director of Information & Communication Technology Faculty
Office 365 @ WSFG

This academic year, all year 7 students will be using Office 365 in their computing lessons to support their learning. They can use Office 365 from home and from school. Students have access to Word, PowerPoint and Excel no matter what device they are using - it could be an iPad, Chrome Book, laptop or PC. They also have a storage area called One Drive, where they have 1000 gigabytes of storage.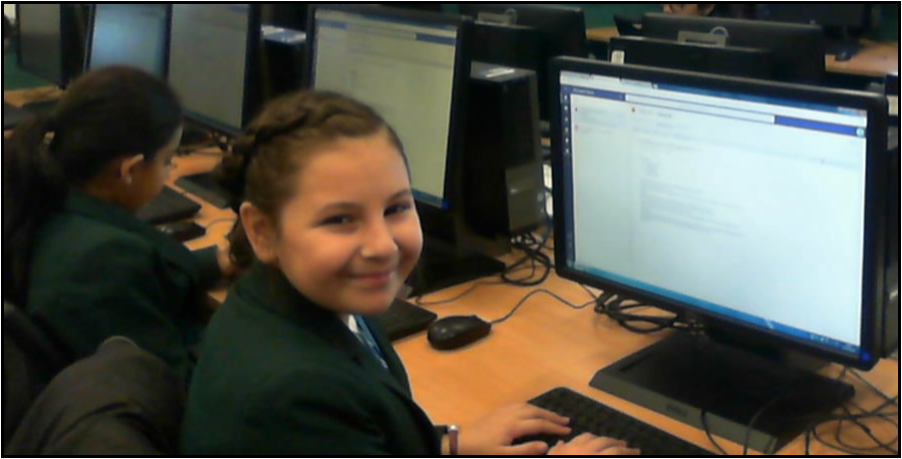 One of the advantages of using Office 365 is that it will read back whatever a student has written. Students can change the background colour of the text so that it is easier to read. They can also change a setting so that the verbs, nouns, adjectives and adverbs are highlighted in different colours.
Each student also has an electronic exercise book where they can take notes. These notes can include drawings, text and links to resources. There is also an area of the notebook where they can collaborate with other students and another area where the teacher can share resources.
Their teacher can set assignments using Office 365 and students can hand-in their assignments online – no more paper sheets that can get lost.
Mr Bryant
Head of ICT
Black History Month Maths
Year 7 have been learning how to play the African game, Oware, in their maths lessons for Black History Month.
The game has a few simple rules, but takes a lifetime to master!
Students can carry on at home, playing against a computer, by downloading it from:
https://www.myriad-online.com/resources/docs/awale/english/index.htm
Ms Robinson
Challenge Coordinator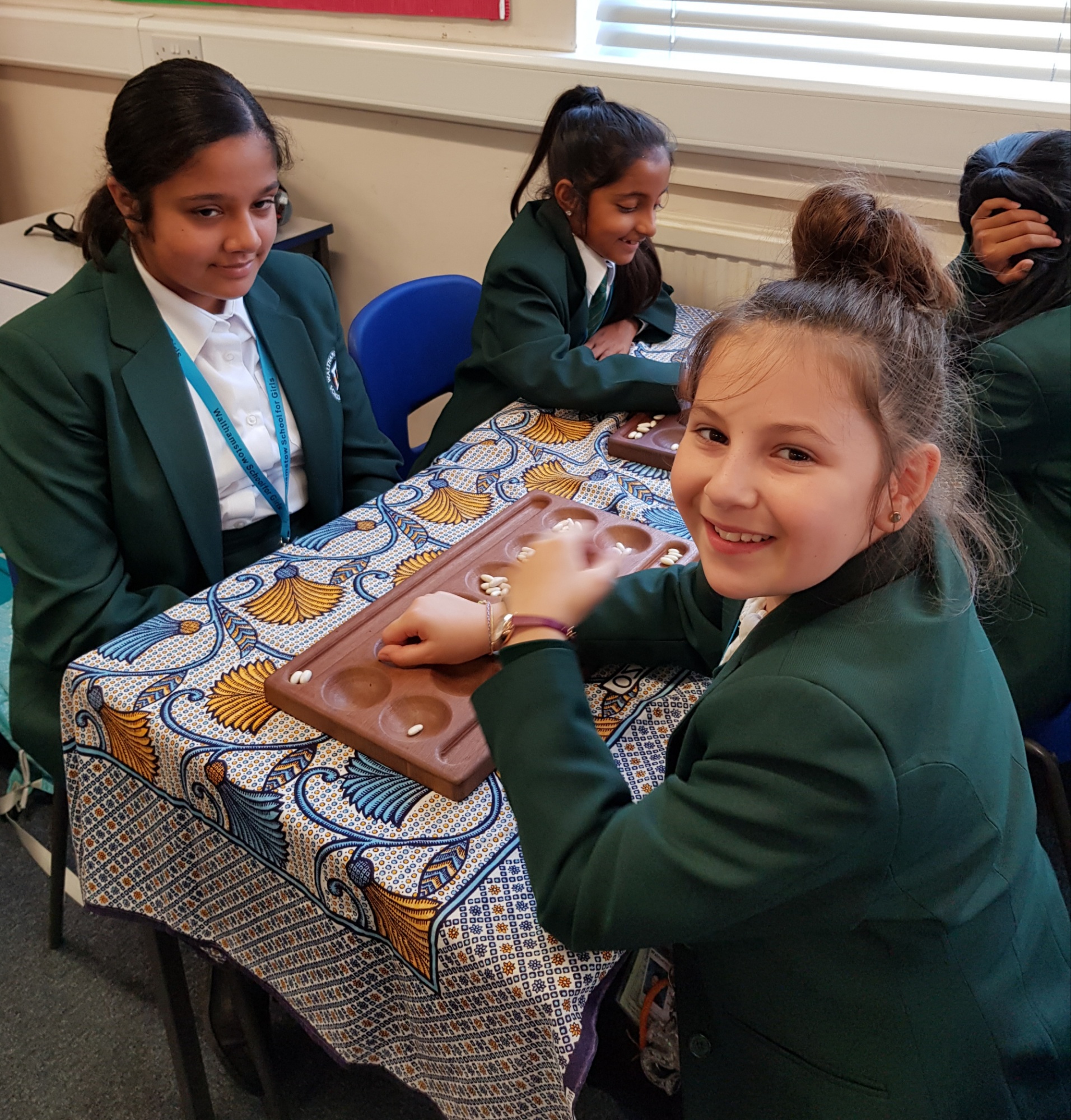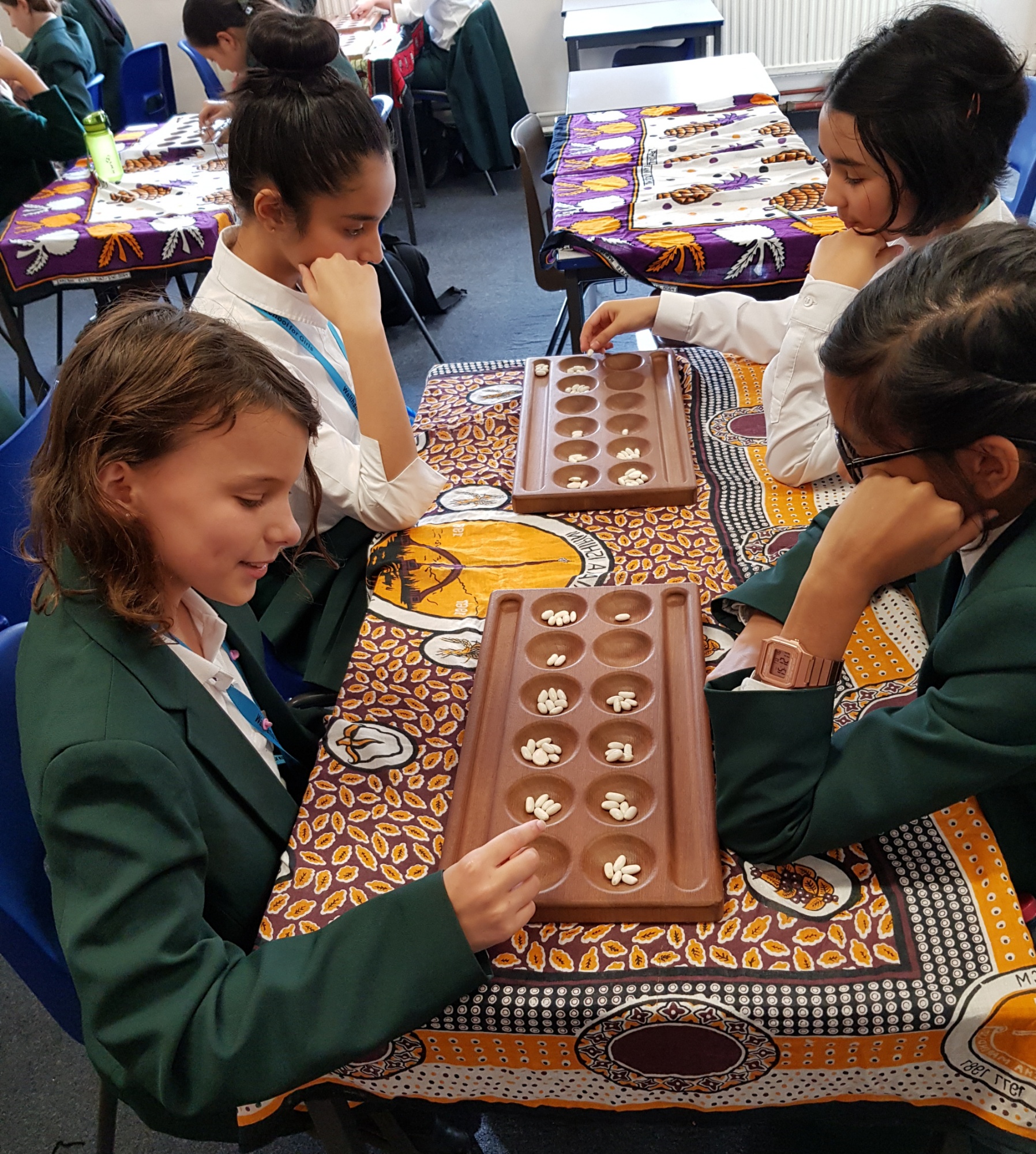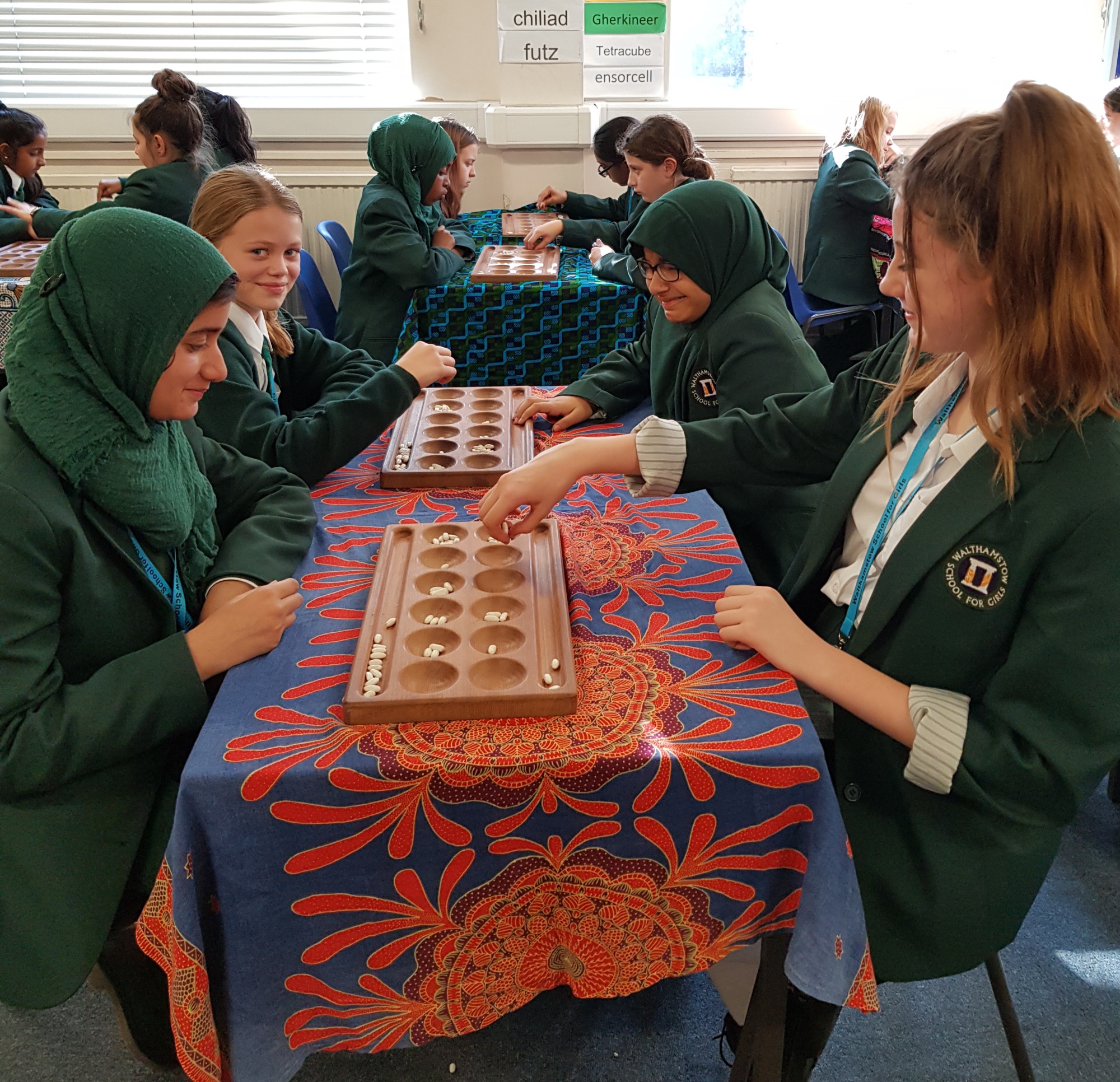 Music Extra-Curricular

If you are a member of a music extra-curricular group, please attend rehearsals regularly.
Wednesday – Glee Club – 3.30 – 5.00 (W33)
Thursday – Orchestra - 3.30 – 4.45 (W33)
Thursday – Year 11 Coursework Catch-Up – 3.30 – 4.45 (W26)
Thursday – WIND BAND IS BACK! – 4.30 – 5.30 (W26)
Friday – Show Band – 3.30 – 5.30 (W33)
If you have instrumental/vocal lessons at the school you should be attending at least one of these clubs regularly.
Ms Bradshaw
Debating Club for Year 7 and Year 8

Do you like to debate topical issues?
Would you like to build your confidence in public speaking?
Then come along to the debating club every Wednesday!
Room : G36
Time: 12.40 – 1.20
You will be able to decide the topics and take part in lively debates.
If you have any questions please ask:
Ms Cato in G36
Lunch Money Loans

It has become apparent that the number of students borrowing money for lunch has increased dramatically this school year. Lunch money loans should be for emergency purposes only.
Walthamstow School for Girls offers a Top-Up facility via sQuid enabling both students and parents to check balances, top-up lunch money, pay for trips and other sundry items at their own convenience.
An automatic Top-Up can also be activated ensuring your daughter never runs out of money.
A reminder to parents/carers that if you wish to pay for your daughter's school meals by cheque, please make the cheque payable to 'Olive Dining Ltd'.

All students have also been given usernames and passwords to enable payments to be made online via our sQuid system. If you would like a reminder of your daughter's username and password please contact Student Services.
Ms Jolliffe
Student Services
Origami for Mindfulness

Origami on TV – BBC 4
Members of the Origami for Mindfulness Club may be interested to watch three programmes from the "Make: Craft Britain" series which can be accessed here.
Ms Robinson
Challenge Co-ordinator
Key Stage 3 Philosophy Club
Philosophy Club for Years 7, 8 and 9
Have you ever wondered whether life is a dream or not?
Or what the meaning of life is?
Or how we can decide what is a good or bad action?
These ideas and a whole load more will be looked at in Philosophy Club - after school on Thursdays, 3:40-4:25, in room S07 with Mr Caps.
To attend all you need to do is bring a short note explaining why you are interested in Philosophy and what sort of topics you would like to discuss in the club.
Open to all students in years 7, 8 and 9.
Mr Caps
Humanities Teacher
PSHE in Year 7

G.R.E.E.N. lessons in Year 7