Events in the Local Community
Please see below for events and activities being held locally that may be of interest to students, parents/carers, staff and other members of our school community.
---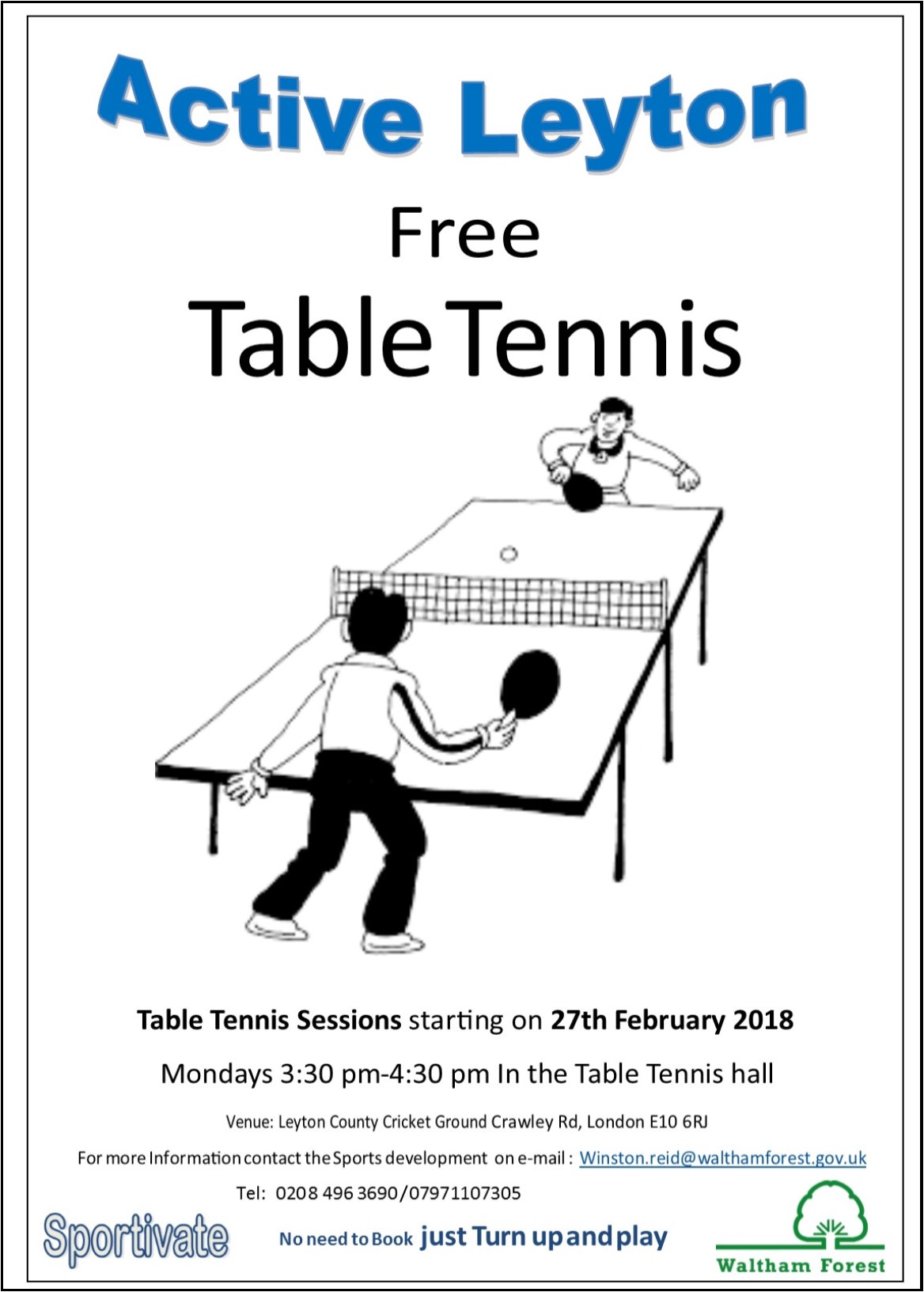 ---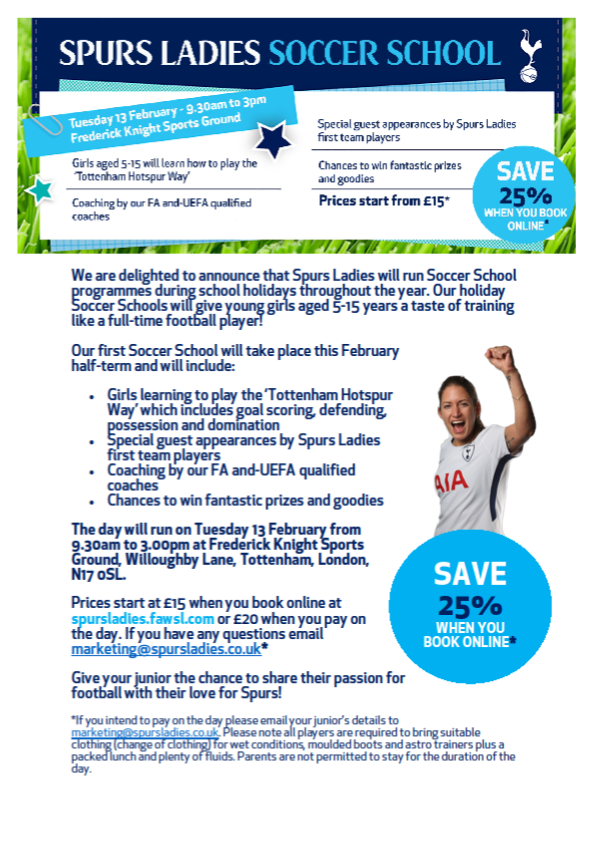 ---
WEEKEND PERFORMING ARTS SCHOOL AT BIG CREATIVE ACADEMY
Big Creative Academy is pleased to announce our collaboration with Leaders Performing Arts School who will be running a free performing arts school for young people at weekends. There will be classes in singing, drama and dance.
Leaders Performing Arts School have a long history in working with young people and if your young person is passionate about performance then join us and learn from the best. Tutors currently work with global brands such as MTV, ITV, X Factor, UEFA, Disney and Sky Sports. Students will learn:
Commercial Street Dance
Performance Techniques
Acting and Singing (all genres)
Confidence Building and Self-Esteem
The free sessions are for 7-18 year olds and will run every Saturday from 17th February in 10 week blocks.
Leaders Performing Arts School is funded by Big Creative Academy's Big Lottery grant to provide community activities for young people. The Academy wishes to thank the LVE Charitable Foundation for match funding the programme.
Further details about Leaders Performing Arts School can be found at www.leaderscommunity.org or contact Maria on enquiries@leaderscommunity.org, phone 07831 224510.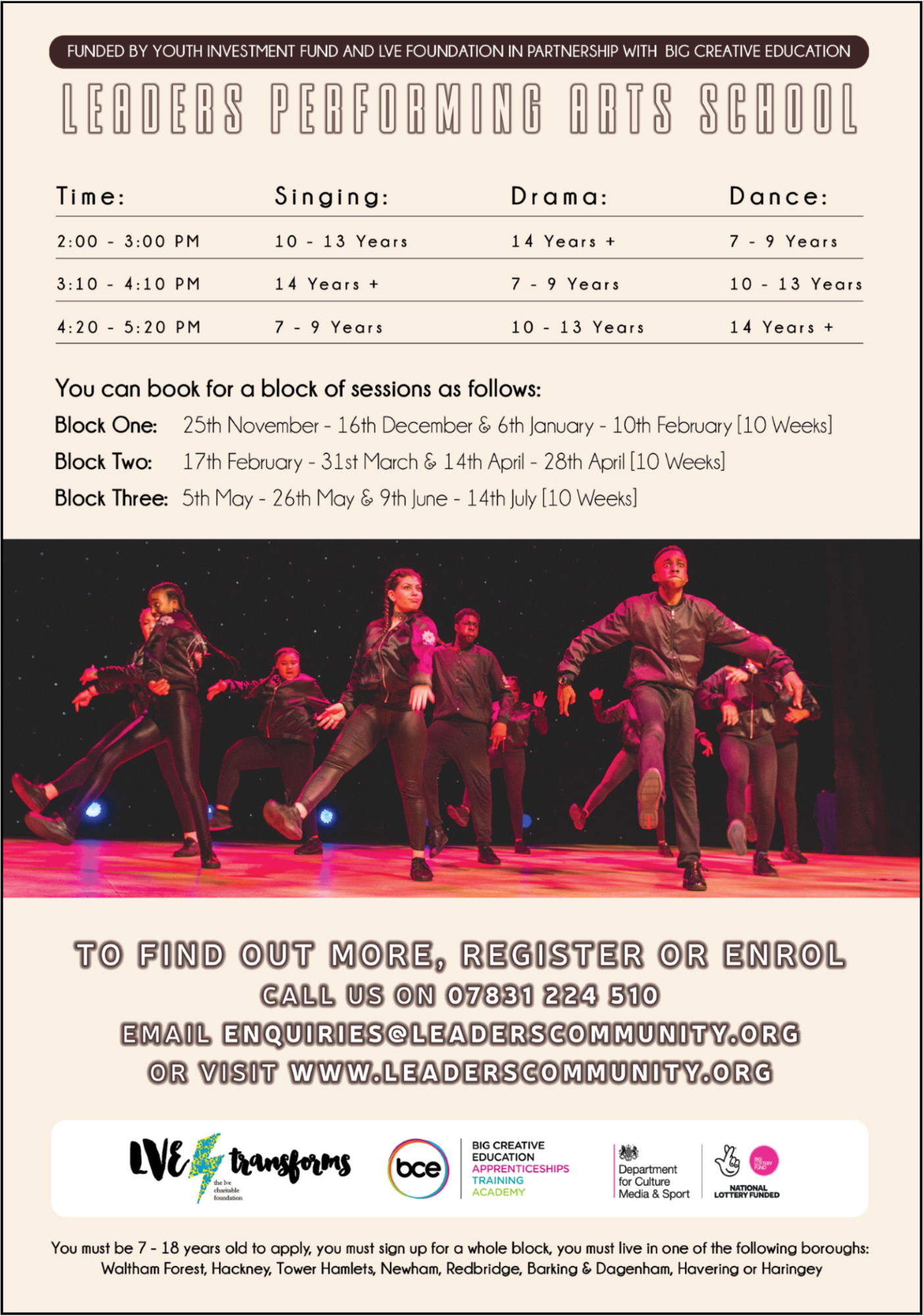 ---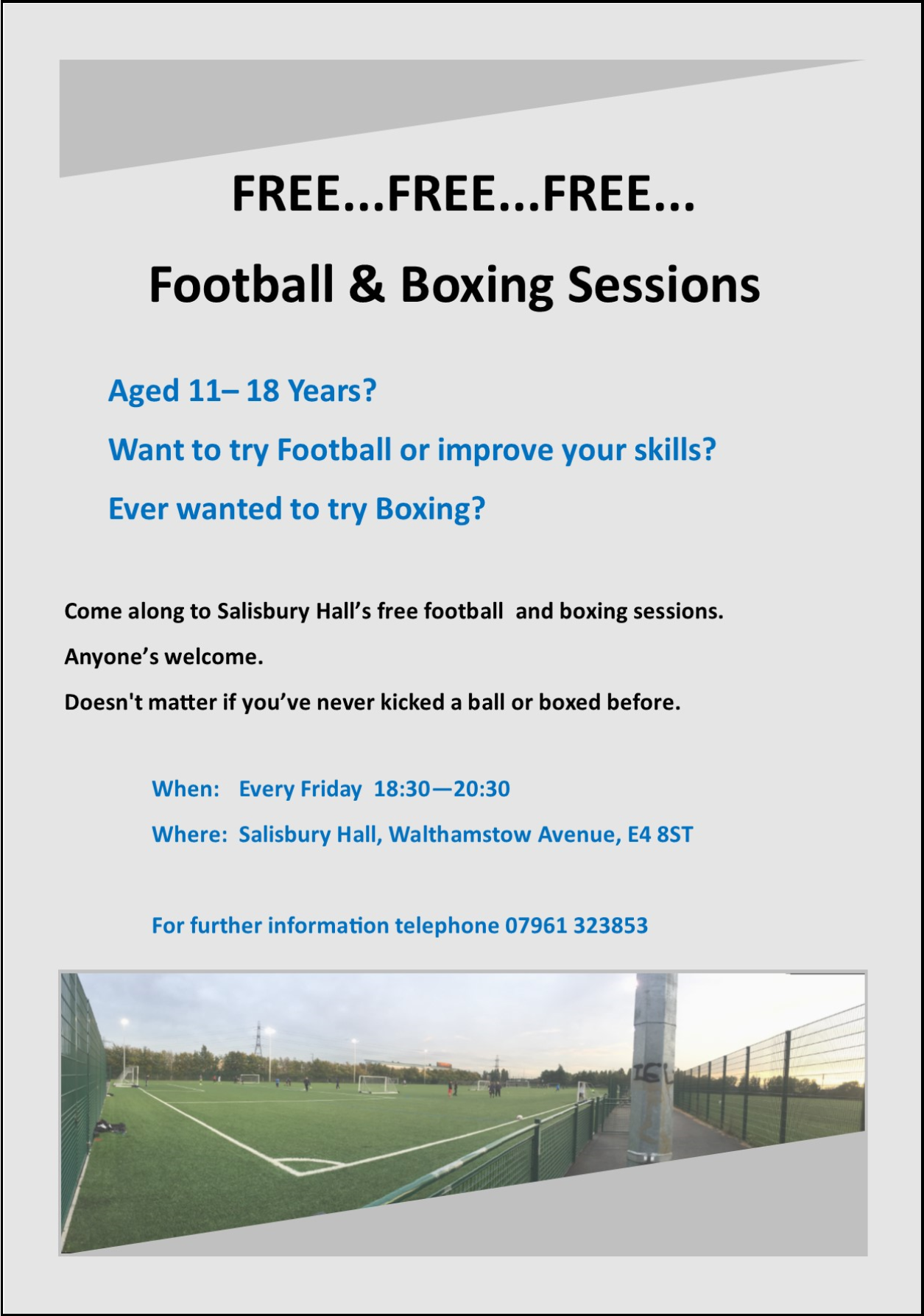 ---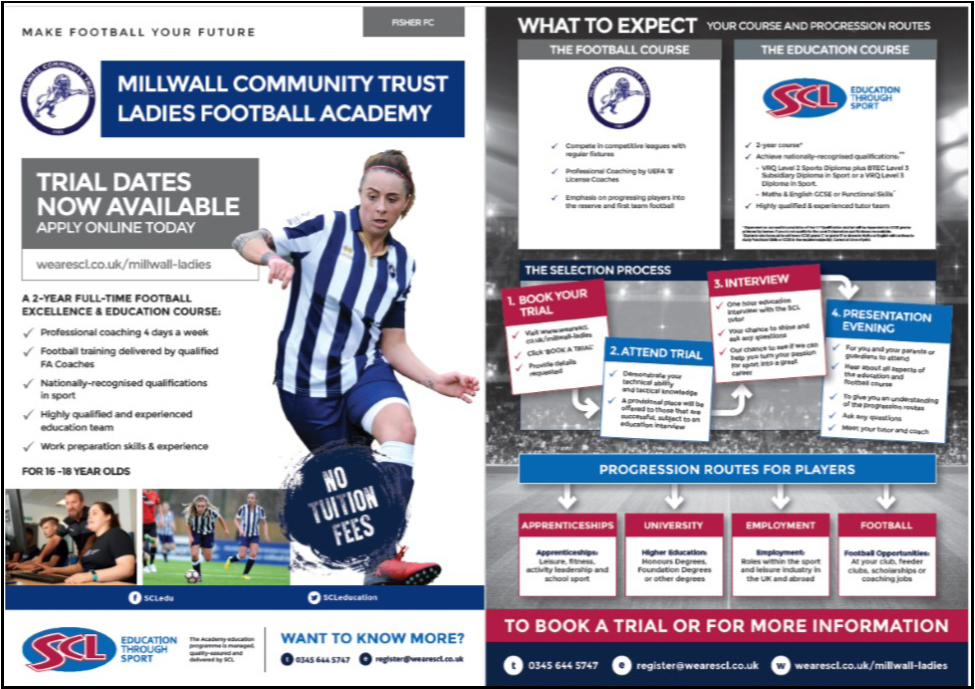 ---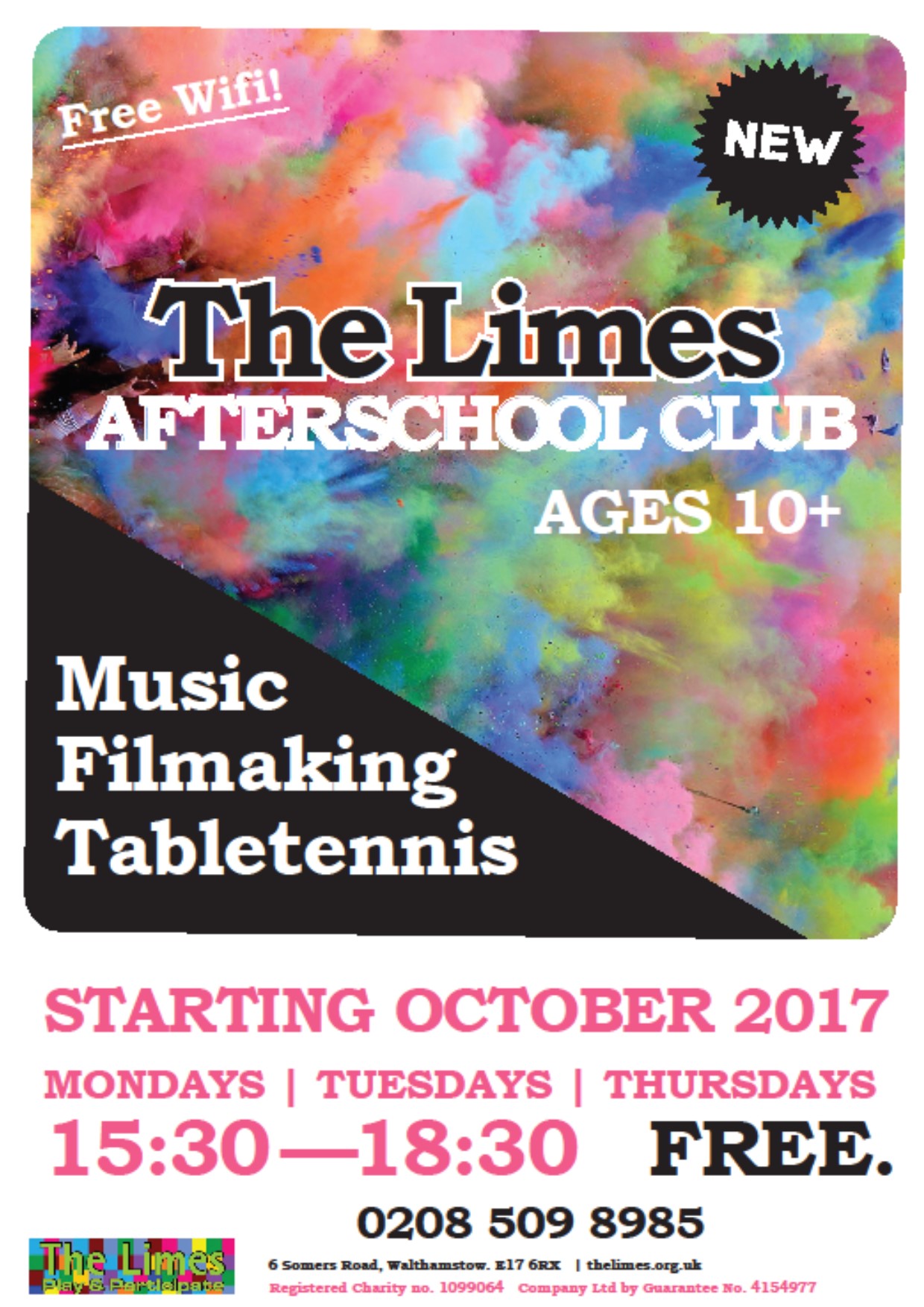 ---
---
Walthamstow Wetlands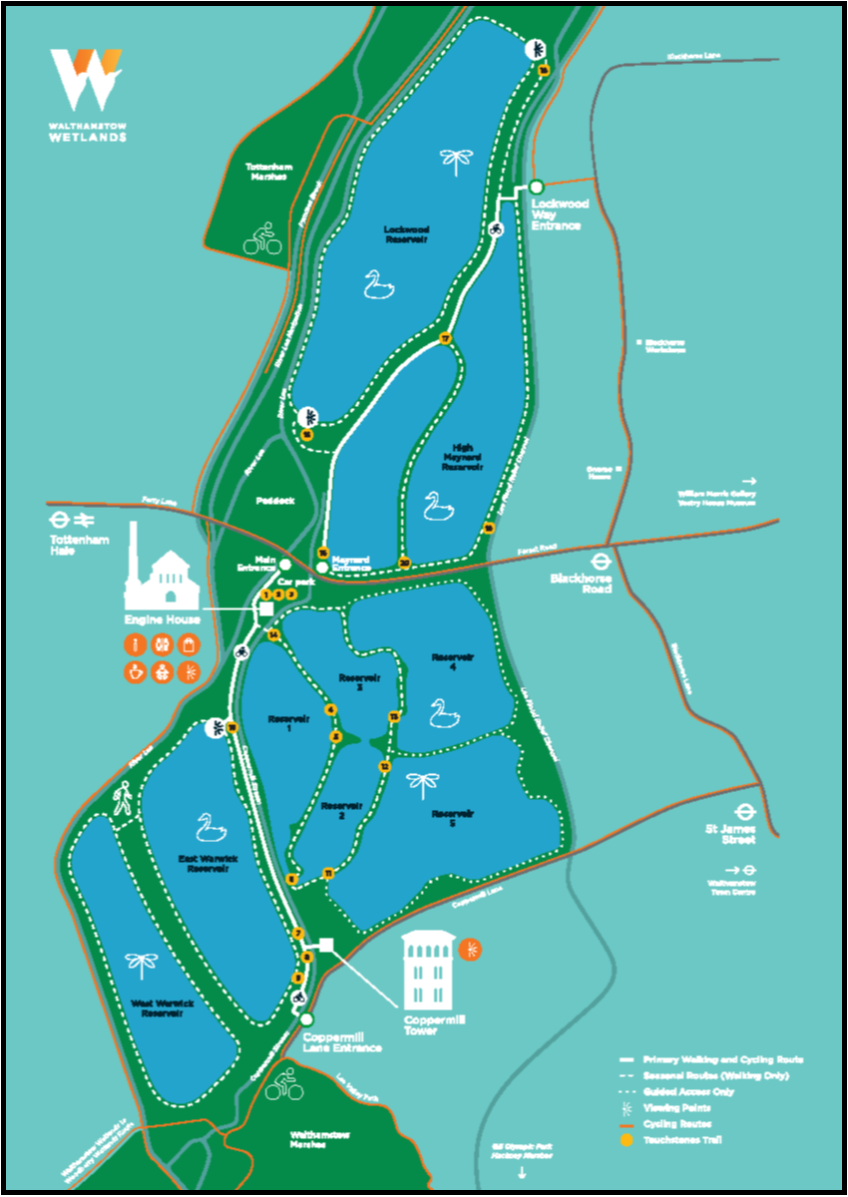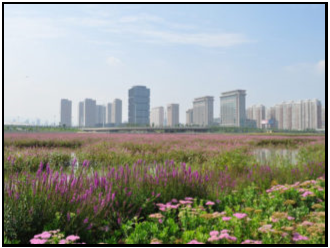 Walthamstow Wetlands opens on 20th October - see their website for further details
Walthamstow Wetlands is open seven days a week between 9.30am and 4pm (October to March), between 9.30am and 5pm (April to September).
The Visitor Centre and Café situated in the Marine Engine House are open daily 9.30am to 4pm (October to March); 9.30am to 5pm (April to September).
The main entrance to Walthamstow Wetlands is at 2 Forest Road, London N17 9NH.