Maths News
News from our Mathematics Faculty
For more information about subjects taught by this Faculty, please see the subject page for Maths
To meet our Maths Faculty staff, please click here
Maths Department Clear Out Sale
The Maths Faculty is selling off its stock of GCSE SMP text books and practice books for the Higher and Foundation courses. These books are filled with great questions to deepen your understanding of a wide variety of topics even though they are the A to E specification.
All text books will be sold for £1 or two for £1.50
The smaller practice homework books will be 50p each.
These books will currently cost you in the region of £5 to £15 each on ebay.
The sale will be at lunchtime and after school on Tuesday 18th December in Room F37
All books are great for extra revision, practice or even just preparation to start your GCSE's.
First come first served.
If you have any questions, please ask your Maths teacher or speak to Mr Walker or Mr Salmon directly.
Black History Month Maths

Year 7 have been learning how to play the African game, Oware, in their maths lessons for Black History Month.
The game has a few simple rules, but takes a lifetime to master!
Students can carry on at home, playing against a computer, by downloading it from:
https://www.myriad-online.com/resources/docs/awale/english/index.htm
Ms Robinson
Challenge Coordinator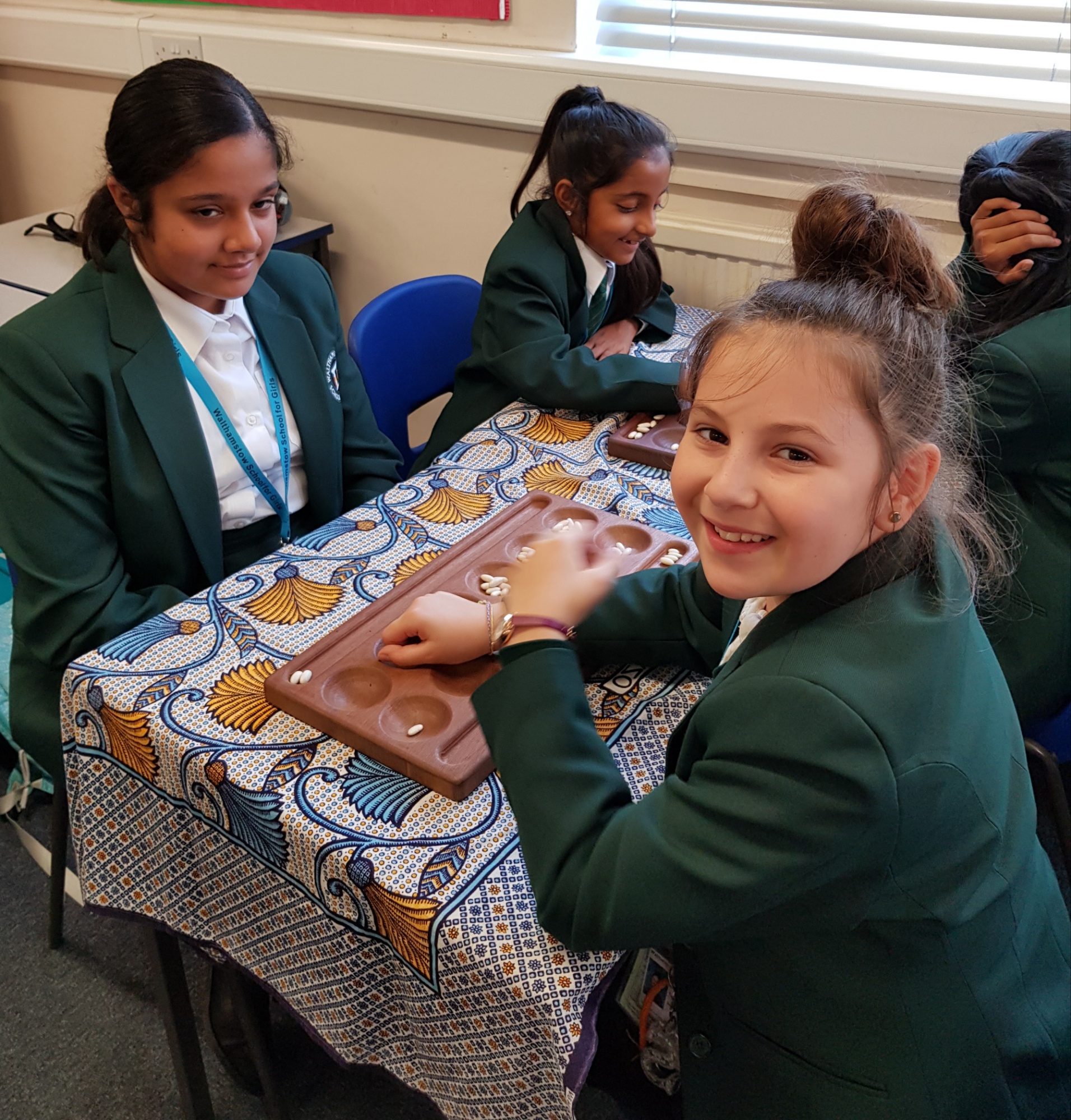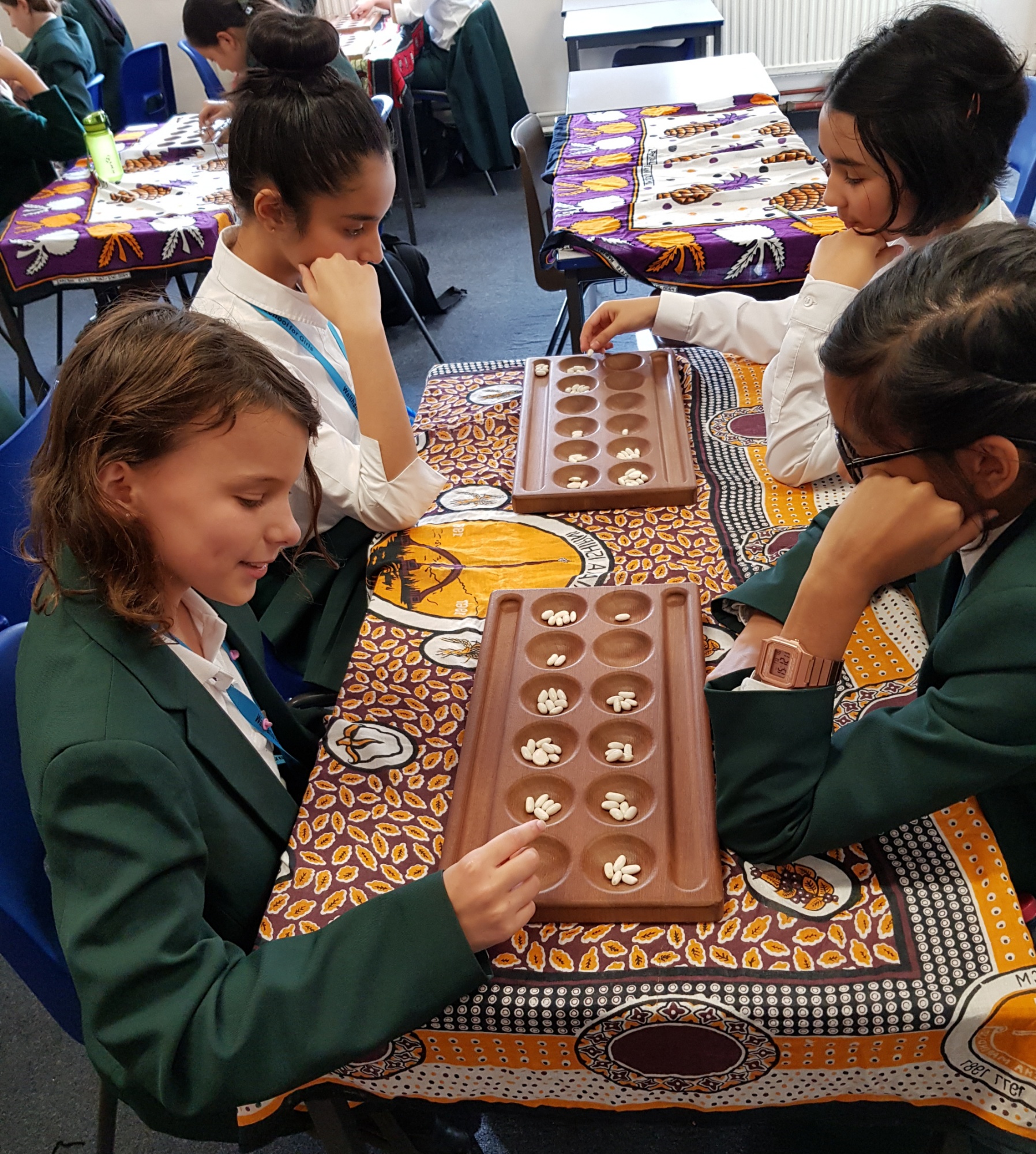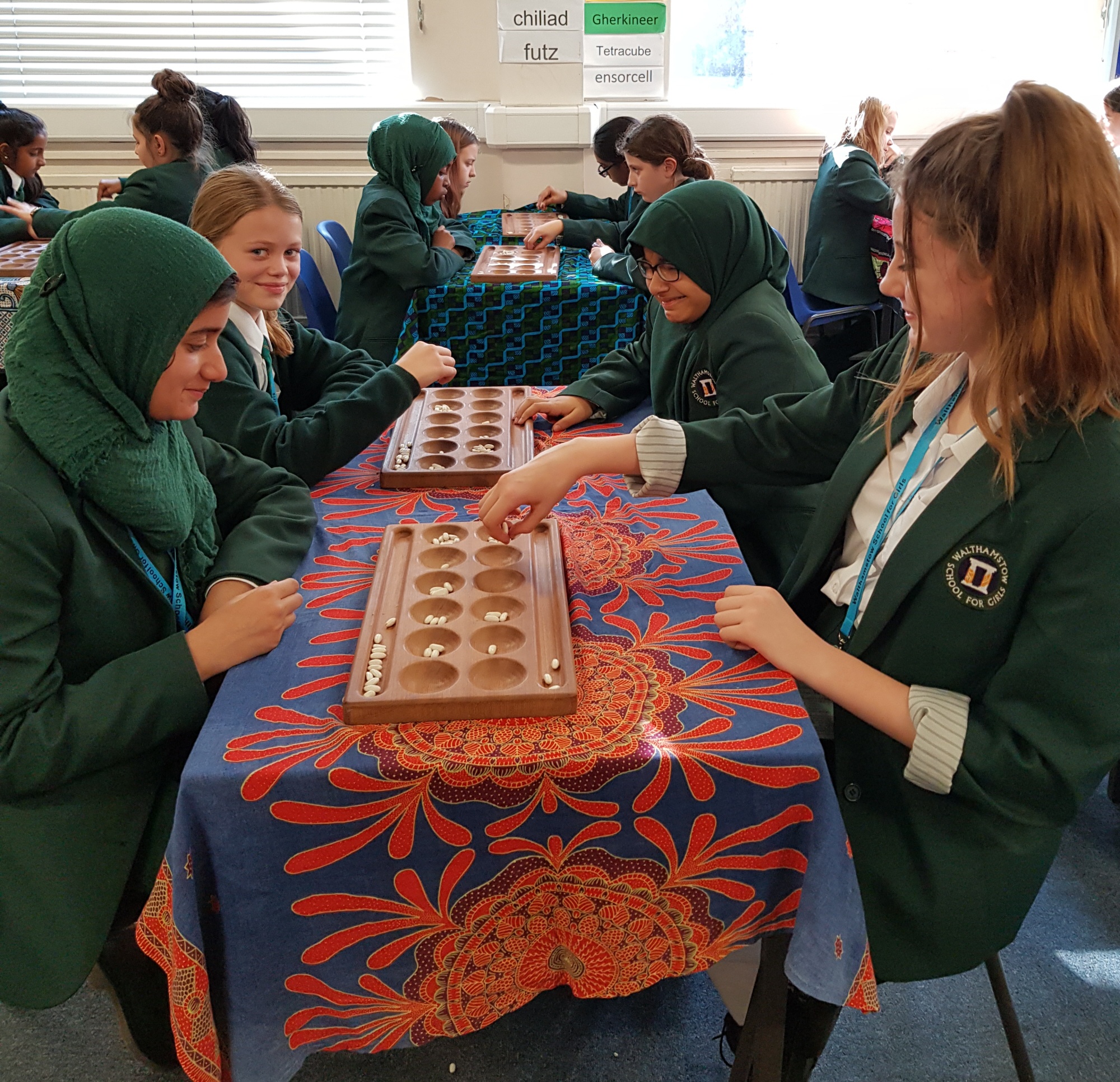 ---