End of Autumn Term & Beginning of Spring Term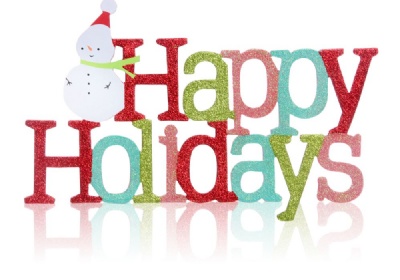 Here is all you the information you need
Information for Parents / Carers and Students
The final day of Autumn Term is Wednesday 20th December 2017
ALL lessons 1 – 3 are as normal.
No student will be allowed to remain in school and the gates will be locked at 1.15pm
There will be a normal breaktime but no lunchtime offer in the canteen.
Wednesday 20th December will be a non-uniform day with proceeds going towards the Community Party for the elderly.
The cost of wearing non-uniform will be £1.00 and must be paid IN ADVANCE to Form Reps.
The jewellery rules still apply on this day and lanyards must be worn.
The first day of the Spring Term for students is Thursday 4th January 2018
All Students are expected in FULL school uniform and to be in school at the correct time for their Year Group.
Further details will be in the green sheet and on the school website.
The Focus of the Fortnight will be on correct Uniform and Lanyards.
This will be a Week B.
Have a safe and enjoyable holiday!
Ms Pratt
Assistant Headteacher
---
STUDENT CHRISTMAS LUNCH - TUESDAY 19TH DECEMBER
Year 7 - 11.45
Year 9 - 12.15
Year 11 - 12.40
Year 10 - 1.00
Year 8 - 1.15
THERE WILL BE NO BREAKTIME SERVICE ON TUESDAY 19/12.
Xmas lunch is the same price as a main meal.
There will be no sandwiches / other meals available on the day.
A vegetarian option will be available.
Please ensure that you have your one card loaded, ready to use.
Cash will NOT be accepted at the tills.