Community Christmas Party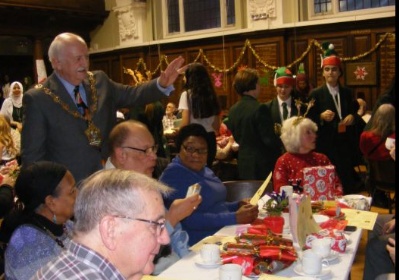 We are preparing for our annual party for local senior citizens
Dear students, Parents and Carers,
Our annual Community Party will take place on the afternoon of Tuesday 12th December.
We are starting to organise the event and to send out invitations to our elderly guests.
If you have any elderly relatives, neighbours, friends or contacts who you would like to invite, please could you bring their name and address to either myself in F32 or to Ms Janes in the front office.
Additionally, if you have any unwanted (brand new) gifts for our guests, or for the free raffle, please take them to the Humanities office, S05.
Our student volunteers are what make the event so special. We will be recruiting soon so please keep an eye on the bulletin.
Thank you
Ms Philippou
Assistant Headteacher