Diversity News
The latest news from WSFG on the subjects of Diversity and Equal Opportunities.
---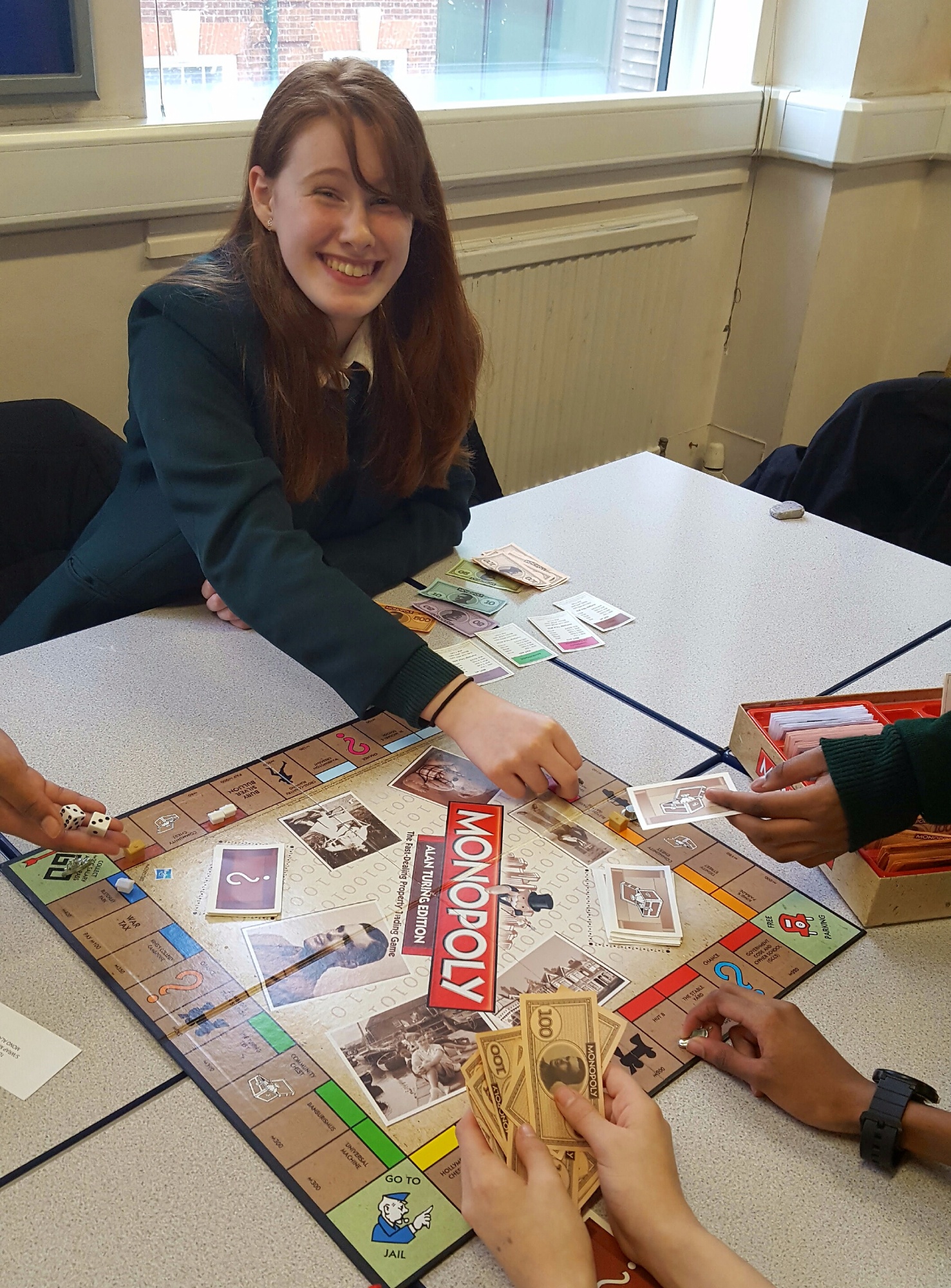 In celebration of the life of Alan Turing, members of Year 9 have been playing the Alan Turing edition of Monopoly. It is based on a hand-drawn version of the game which Alan played over 50 years ago. The original can be seen in the Bletchley Park Museum.
Ms Robinson
Challenge Co-ordinator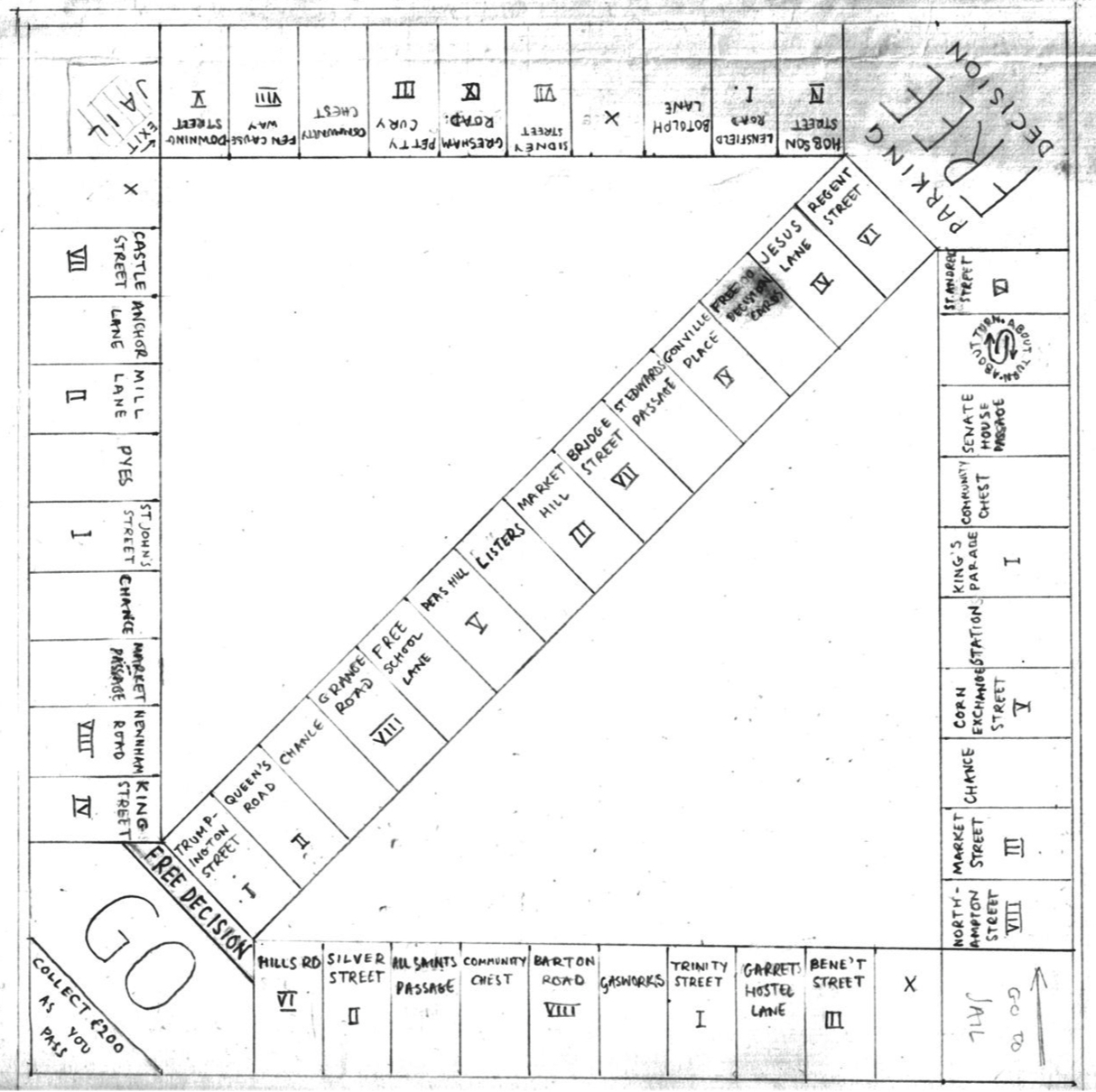 ---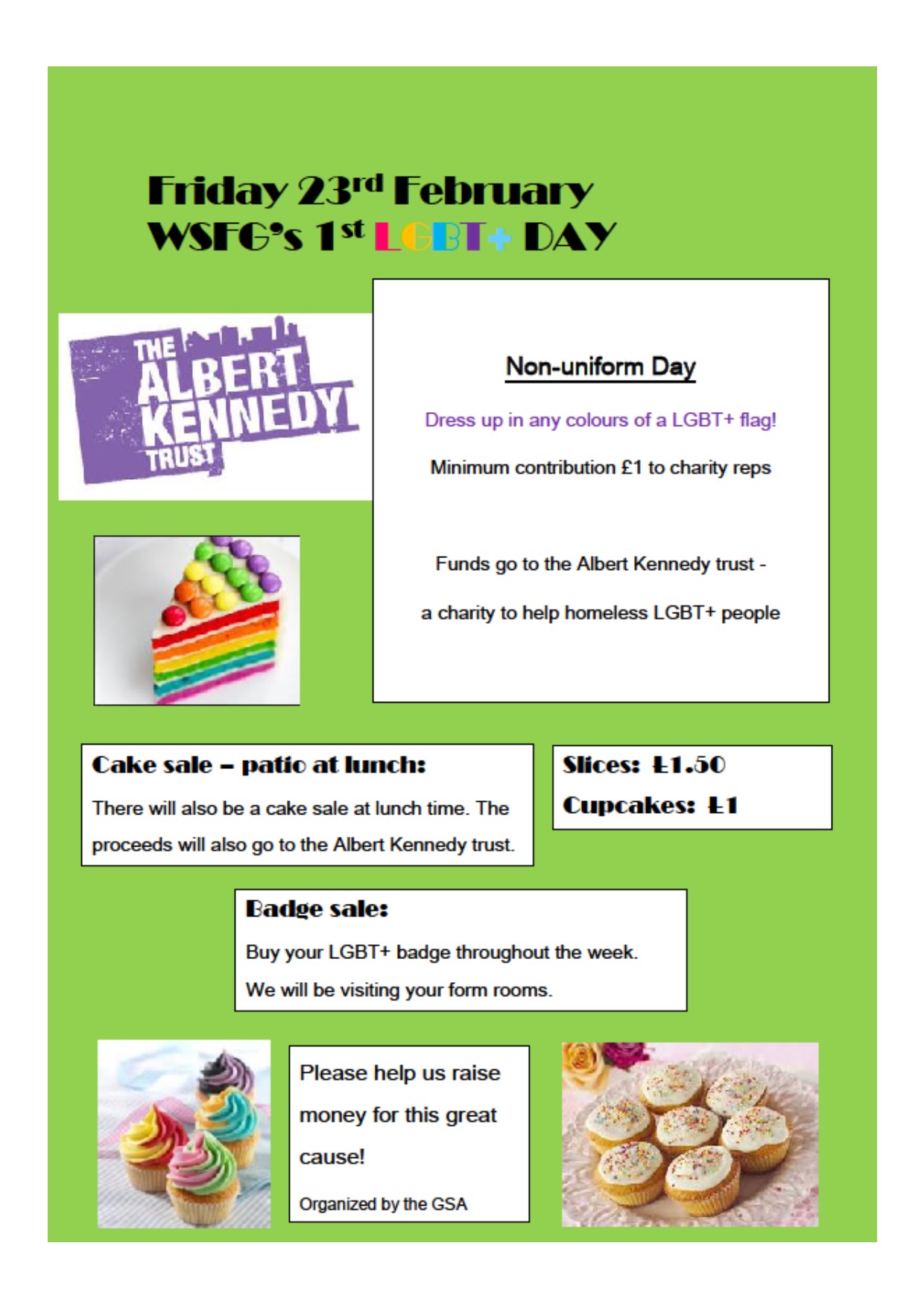 ---

Everybody's talking about Jamie! Drama / Diversity Trip opportunity:
Jamie New is sixteen and lives on a council estate in Sheffield.
Jamie doesn't quite fit in.
Jamie is terrified about the future.
Jamie is going to be a sensation.
Supported by his brilliant loving mum and surrounded by his friends, Jamie overcomes prejudice, beats the bullies and steps out of the darkness, into the spotlight.
This fearless, funny, fabulous brand new musical sensation hits London with catchy new songs by lead singer-songwriter of The Feeling Dan Gillespie Sells and writer Tom MacRae.
Sixteen: the edge of possibility. Time to make your dreams come true.
"Touching, Funny, Joyous" THE OBSERVER.
"Everybody's talking about Jamie! Drama / Diversity Trip:
As part of our commitment to celebrating LGBTQ+ month in February, Drama and Diversity have collaborated to organise a trip to see Everybody's Talking About Jamie at the Apollo Theatre on Tuesday 6th February at 7.30pm.
Congratulations to the following students who secured a place on this trip:
Emma 10C
Eli 10F
Zoya 10C
Nuriya 10S
Lizzie 10C
Tenzin 10C
Charlotte 10C
Maddy 10G
Orla 10C
Anna 10G
Shula 10F
Ruby 10C
Leah 10C
Isobel 10C
Amana 10G
Evan 9W
Jessica 11W
Assa 11F
Twyla 11F
Aleeza 10W
Emily 10C
Sammy 10S
Ms Desbenoit
Diversity Coordinator"
Ms Desbenoit
Diversity Coordinator