Diversity News
The latest news from WSFG on the subjects of Diversity and Equal Opportunities.
---
Education for all - Morocco
Following on from our last meeting, Ms Davies and I are organising a meeting to discuss our potential Moroccan trip and our involvement in the charity Education for All.
If you are interested, join us on Tuesday 12th February in G63 at lunchtime. Teachers and students welcome.
Please bring your lunch with you.
Ms Desbenoit
Diversity Co-ordinator
---
Diversity Workshops

All Year 8 students were lucky to participate in a one hour Diversity workshop on Wednesday 20th June 2018.
The aim of the workshop was to give our students an opportunity to engage with issues around sexual orientation and gender identity in a safe and open environment.
The key messages were ones of kindness, respect and equality.
In our school we want students to feel free to express themselves and feel valued for their uniqueness.
We listened to LGBT volunteer role models whose powerful stories gave an insight in to the experiences of LGBT people. A Q&A followed which helped develop students' empathy, understanding and acceptance and challenge stereotypes and prejudice.
Here are their views:
I really enjoyed this workshop because of how everyone came together and expressed their feelings on LGBT+. It's really wonderful that the charity is spreading more awareness on the subject. I felt like it was a very safe and accepting atmosphere and overall believe everyone should receive a chance to speak to them also -Aliyah 8S

I thought this session was very good to help inform people about different people's stories and how you never know what people go through in life- Bo 8F

I liked how open the role models were and how open we could be with them. It was nice learning about LGBT+ because it opened my eye more to this community- Rachel 8F

The atmosphere was really inviting and Tanya and Alex's stories were very inspirational and made me realise that anyone can be who they want to be and we should accept anyone who is part of LGBT+ and never judge them if we don't know their full stories. Katie was also really helpful with the meanings of terms – Amber 8W

I think all schools should get to have this workshop because it would be really beneficial to people wanting to come out as it would make them feel safe and secure. - Aoife 8S

What I liked about the workshop is that it educates people to be more open minded and confident to discuss LGBT+ topics, which helps us become kinder and more accepting. –Amanta 8S

I really enjoyed this workshop because their stories were really relatable and it was really educational. No one felt awkward or uncomfortable. – Jay Ming 8F

You should accept people for who they are and not treat anyone any differently. – Jessica 8F

I liked the fact that the two role models had the courage and confidence to tell their stories and their message. It was a phenomenal activity and very inspiring.-Destiny 8C

I really enjoyed all of the session and all of the honesty. During the session, we were able to hear both stories and how they felt when they came out. They told us how to be supportive and that was really helpful. - Ornalda 8C

I liked that I learnt new things about the LGBT+ community and how to understand people better, really enjoyed it. – Tatiana 8H

I enjoyed how they told their own stories to inspire us and convey messages such as you should try to be a supportive friend to anyone you know comes out to you because it's a privilege they trust you. - Anisa 8H.

I have now a bigger understanding of the LGBT+ community. The role models were really brave and I think everybody should see this work shop. – Deja 8H.

I really enjoyed this session as it showed me and others that you shouldn't be afraid to be yourself. It's wonderful how Tanya and Alex shared their personal stories to all of us. I found them so inspirational and brave– Ilgin 8G.
I was very proud of how well our students behaved and how respectful and open minded they were.
Ms Desbenoit
Diversity Coordinator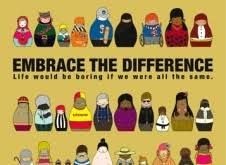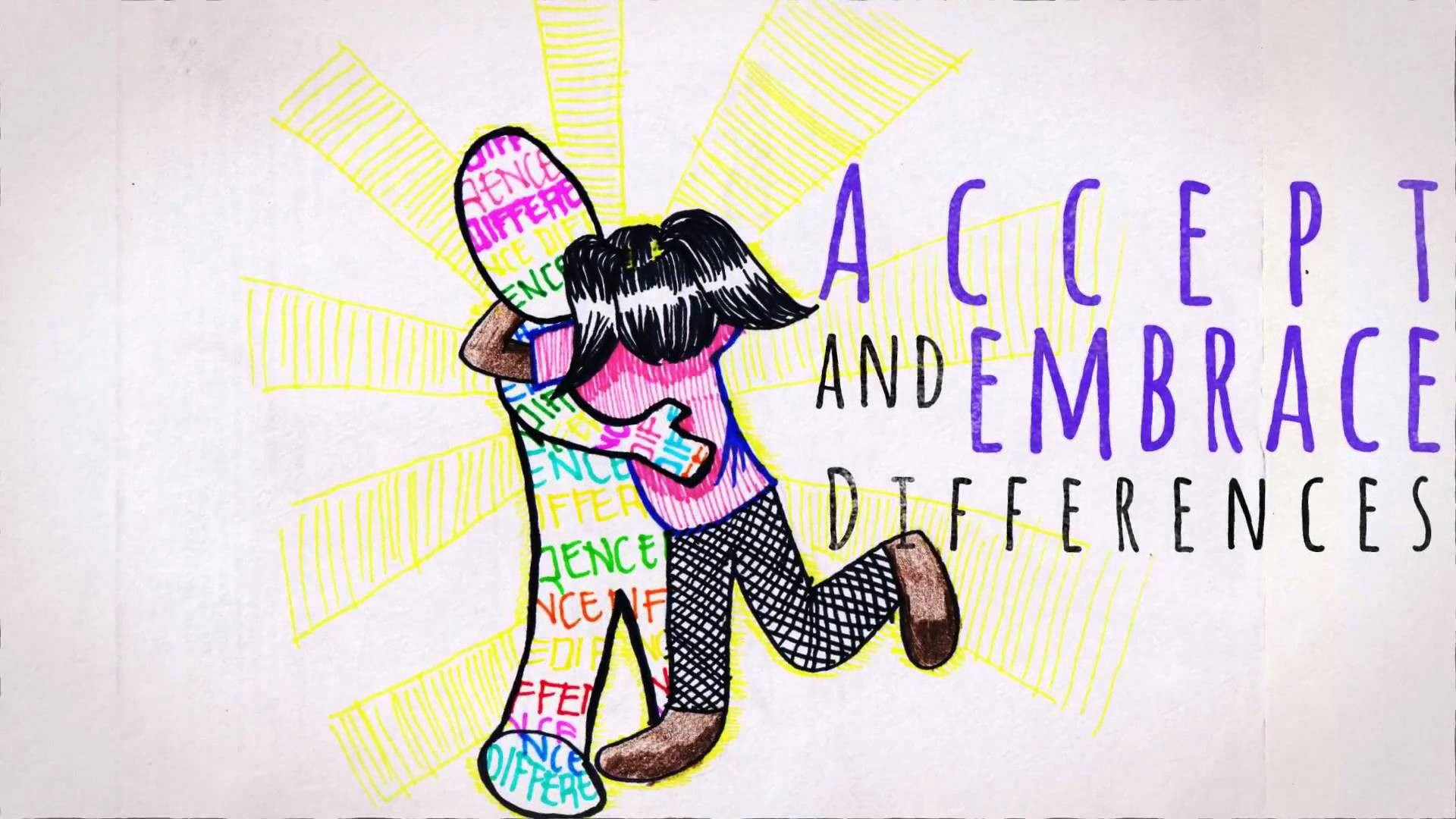 ---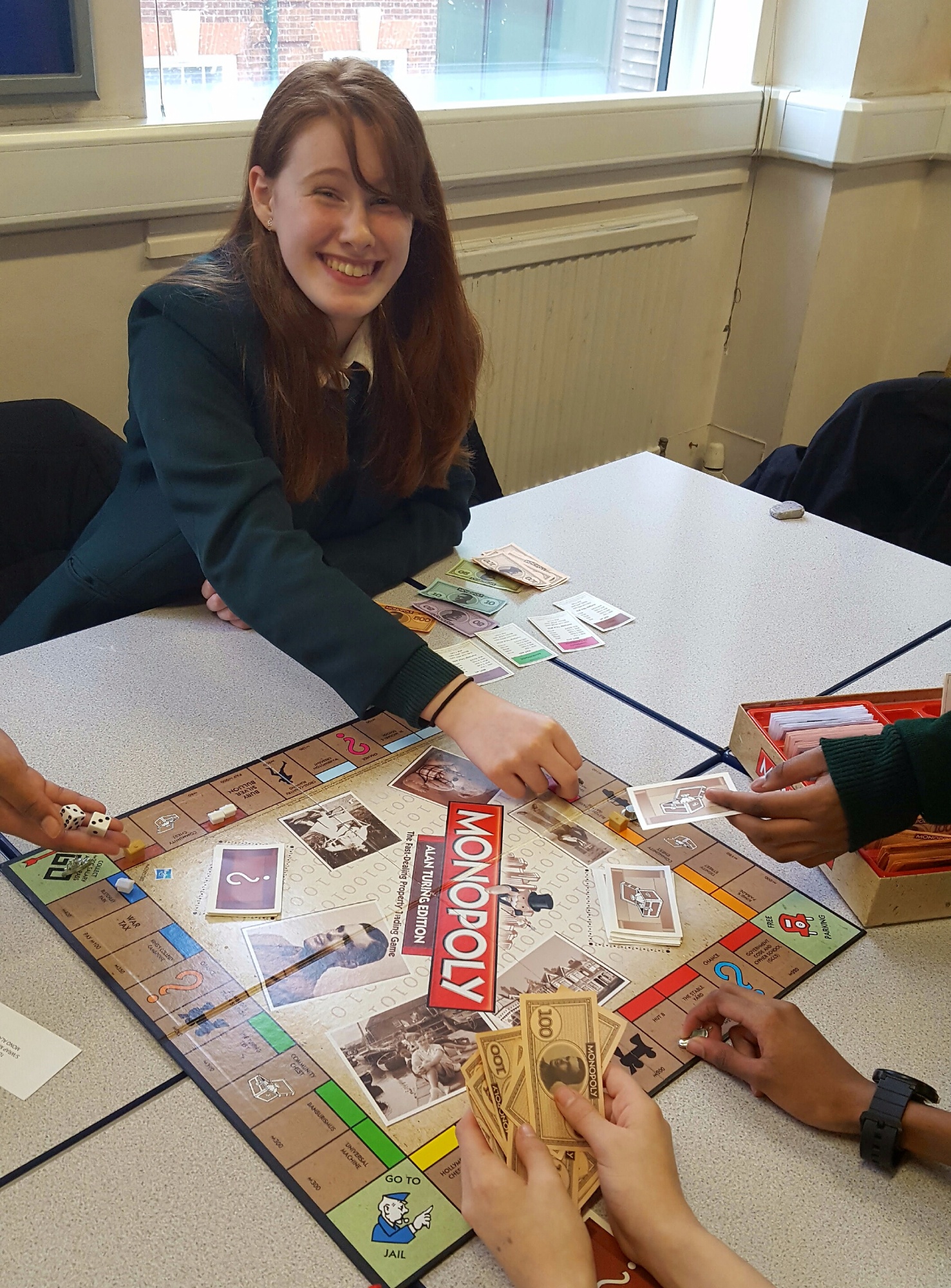 In celebration of the life of Alan Turing, members of Year 9 have been playing the Alan Turing edition of Monopoly. It is based on a hand-drawn version of the game which Alan played over 50 years ago. The original can be seen in the Bletchley Park Museum.
Ms Robinson
Challenge Co-ordinator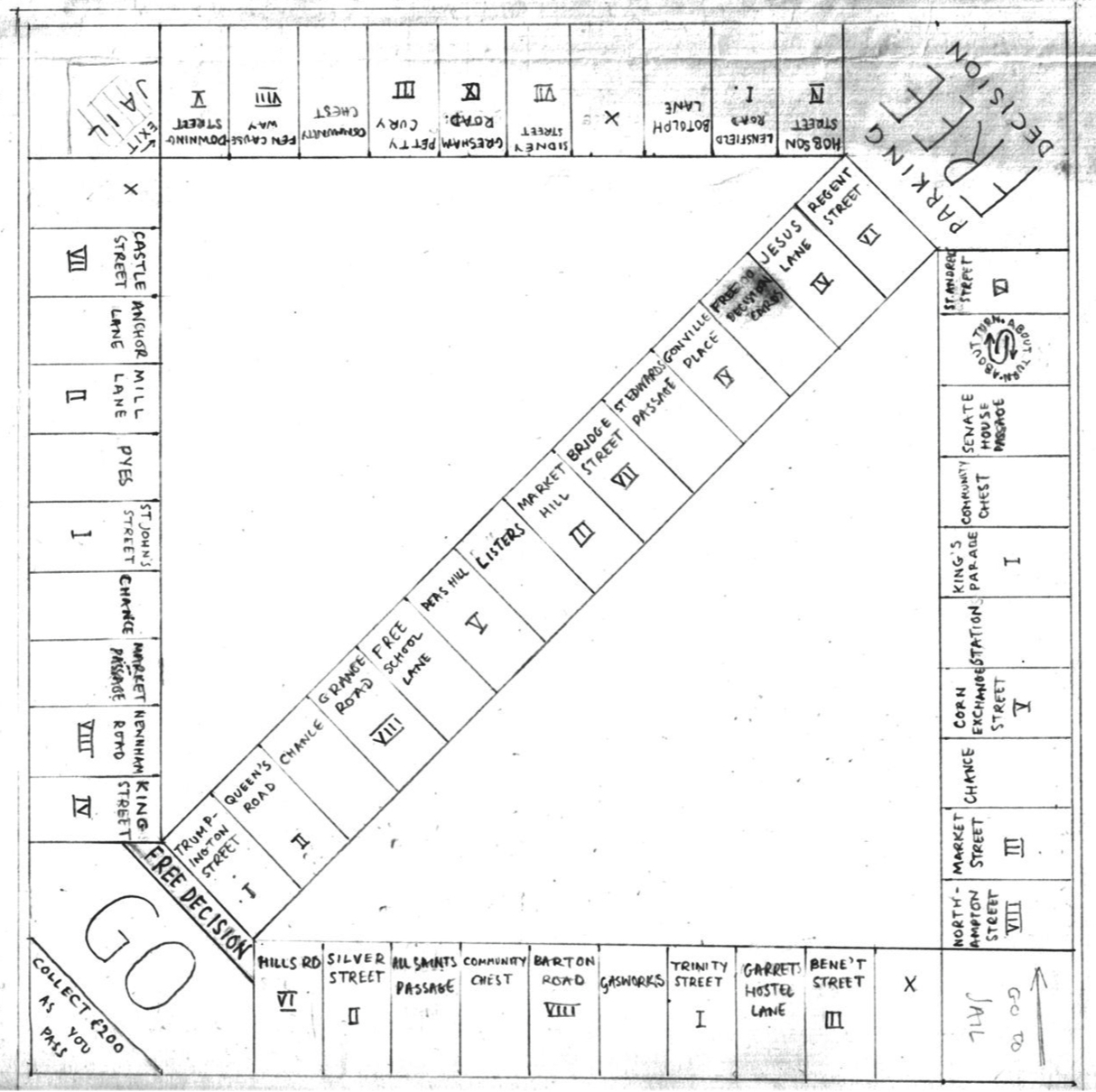 ---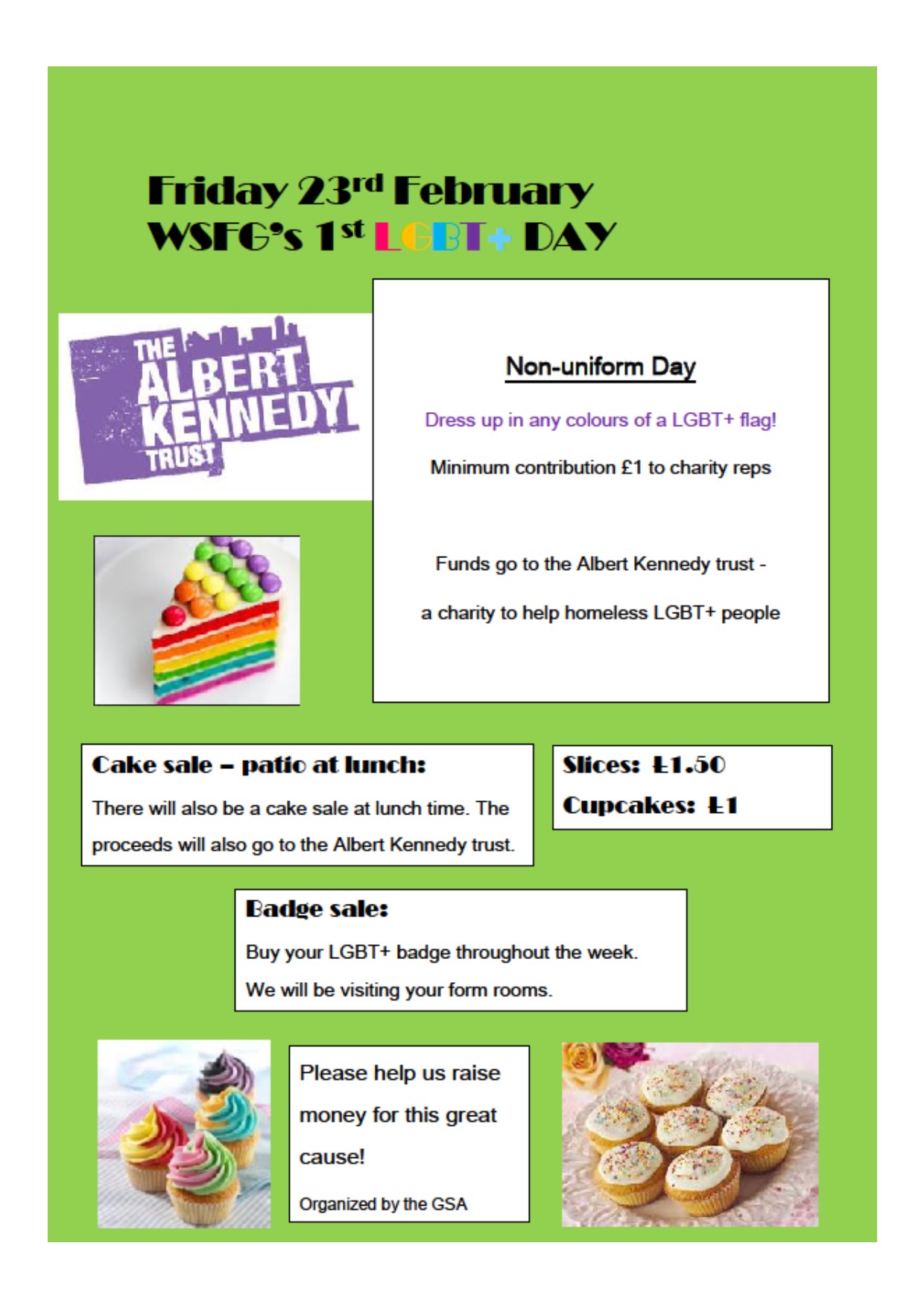 ---

Everybody's talking about Jamie! Drama / Diversity Trip opportunity:
Jamie New is sixteen and lives on a council estate in Sheffield.
Jamie doesn't quite fit in.
Jamie is terrified about the future.
Jamie is going to be a sensation.
Supported by his brilliant loving mum and surrounded by his friends, Jamie overcomes prejudice, beats the bullies and steps out of the darkness, into the spotlight.
This fearless, funny, fabulous brand new musical sensation hits London with catchy new songs by lead singer-songwriter of The Feeling Dan Gillespie Sells and writer Tom MacRae.
Sixteen: the edge of possibility. Time to make your dreams come true.
"Touching, Funny, Joyous" THE OBSERVER.
"Everybody's talking about Jamie! Drama / Diversity Trip:
As part of our commitment to celebrating LGBTQ+ month in February, Drama and Diversity have collaborated to organise a trip to see Everybody's Talking About Jamie at the Apollo Theatre on Tuesday 6th February at 7.30pm.
Congratulations to the following students who secured a place on this trip:
Emma 10C
Eli 10F
Zoya 10C
Nuriya 10S
Lizzie 10C
Tenzin 10C
Charlotte 10C
Maddy 10G
Orla 10C
Anna 10G
Shula 10F
Ruby 10C
Leah 10C
Isobel 10C
Amana 10G
Evan 9W
Jessica 11W
Assa 11F
Twyla 11F
Aleeza 10W
Emily 10C
Sammy 10S
Ms Desbenoit
Diversity Coordinator"
Ms Desbenoit
Diversity Coordinator