Headteacher's Weekly Message
Dear Parents and Carers,
As usual we have had a busy week with student events both offsite and onsite. All Year 8 students have been taken to the Unicorn Theatre to see Philip Pullman's seasonal reworking of the Grimm Tales. From the description, I am sure they will be entertained: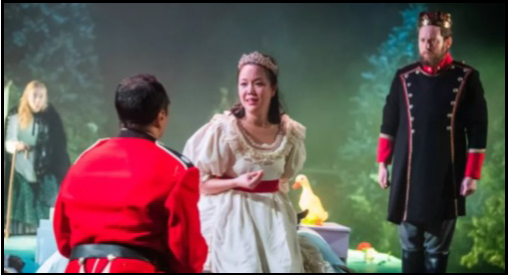 Enter a world of powerful witches, enchanted forest creatures, careless parents and fearless children as they embark on adventures full of magic, gore, friendship, and bravery. But beware, these gleefully dark and much-loved tales won't be quite what you expect…
Click here for our Year 10 Young Reporter's review of The Grimm Tales.
Meanwhile Year 11 Geographers have been visiting the local area, focusing on the impact of mini Holland as part of their GCSE field work. They have settled back into their lessons once more following a tough three weeks of GCSE mock examinations which our staff have been busy marking. They will get these results before we break up.
Our Under 13 Handball team played in the Borough competition on Wednesday - at the time of writing we have no scores but we wish them well.
On Thursday, Year 8 boys from Norlington School will be joining us for a STEM Challenge Investigation day run by the International Electrotechnical Commission. We are grateful to Ms Healy for organising this. Whilst on Friday, Ms Jean-Baptiste will take some Year 9 students to the international law firm, Pinsent Masons in the City, to take part in a London-wide debating competition. To end the week, Ms Warren will accompany the Year 9 netball champions for a special treat at Nando's!
Next week we will include a report from our Presentation Evening on Thursday. This is our annual award prize and certificate giving event which is attended by our former Year 11 students, their parents and carers, staff, Governors and local dignitaries.
There will also be a report of last week's Maths Inspiration visit to the Savoy Theatre attended by 30 students from Year 10. They had the fantastic opportunity to hear three inspirational maths lectures by Matt Parker, Hugh Hunt and Ben Sparks.
Congratulations to Ms West our Artist in Residence, on being selected as one of the Jerwood Makers 2019. See page 4 and 5 of this week's Greensheet for details.
Meryl Davies
Headteacher