Headteacher's Weekly Message
Dear Parents and Carers,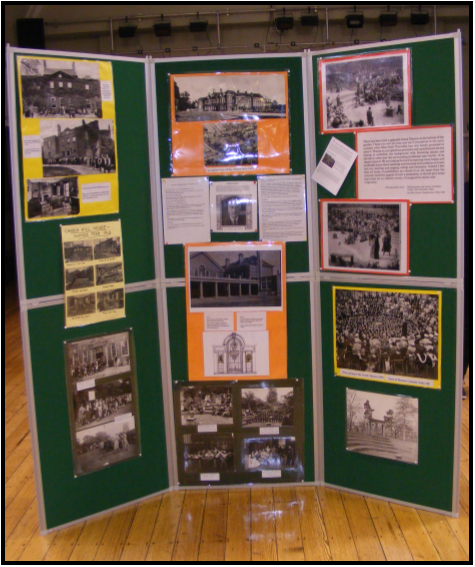 On Saturday morning WSFG was open to the public for the third year running as part of the London Open House scheme, which provides public access to buildings of architectural interest across London.
Over fifty visitors, including some of our new students and their families, were guided around the building by Ms Kelly other colleagues and alumnae and will have been impressed by their knowledge about the history of this Grade II listed school, a display of historical artefacts and a plethora of architectural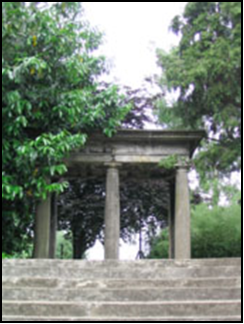 details. The Open House event was followed by an AGM for the former students and members of staff who form our Alumnae Committee. I would like to thank them all for their continued commitment to the school.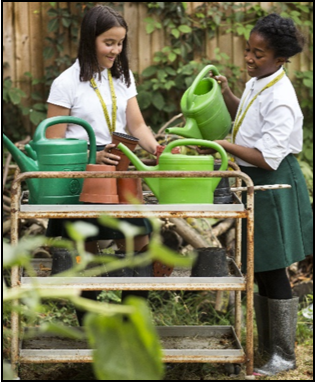 The extra-curricular clubs and activities started in school last week and I am sure the girls are grateful to those members of staff who give their time to run these. Members of the gardening club on Friday lunchtimes have already harvested some kale from the school allotment and made juice from windfall apples, so are reaping the rewards of hard work last term. Last year students, under the guidance of Ms Dominique, were able to raise funds from the fruits of their labour, in addition to making some delicious soup.
Please encourage your daughters to make the most of their opportunities to participate in the sports, drama, arts and crafts or other activities on offer. Please remind them to always let you know if they will be attending an after school club and the time the activity will finish and ensure that they have arrangements in place to go home safely afterwards, especially as the dark evenings approach. ​
The table below shows the current schedule of extra-curricular activities run by the PE Department. Information on other extra-curricular activities will be shared next week.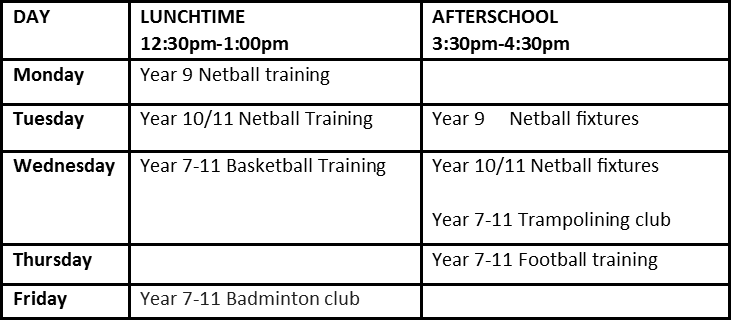 Best wishes,
Meryl Davies
Headteacher