Learning Resource Centre (LRC)
WELCOME TO THE LRC!

If you ... Love Reading ... Come and visit the LRC
---
LRC New Opening Times
From Monday 24th February 2020
The LRC will be open from 8-4 Monday to Thursday and 8-3.45 on Fridays.
Mrs Kelly - LRC Manager
---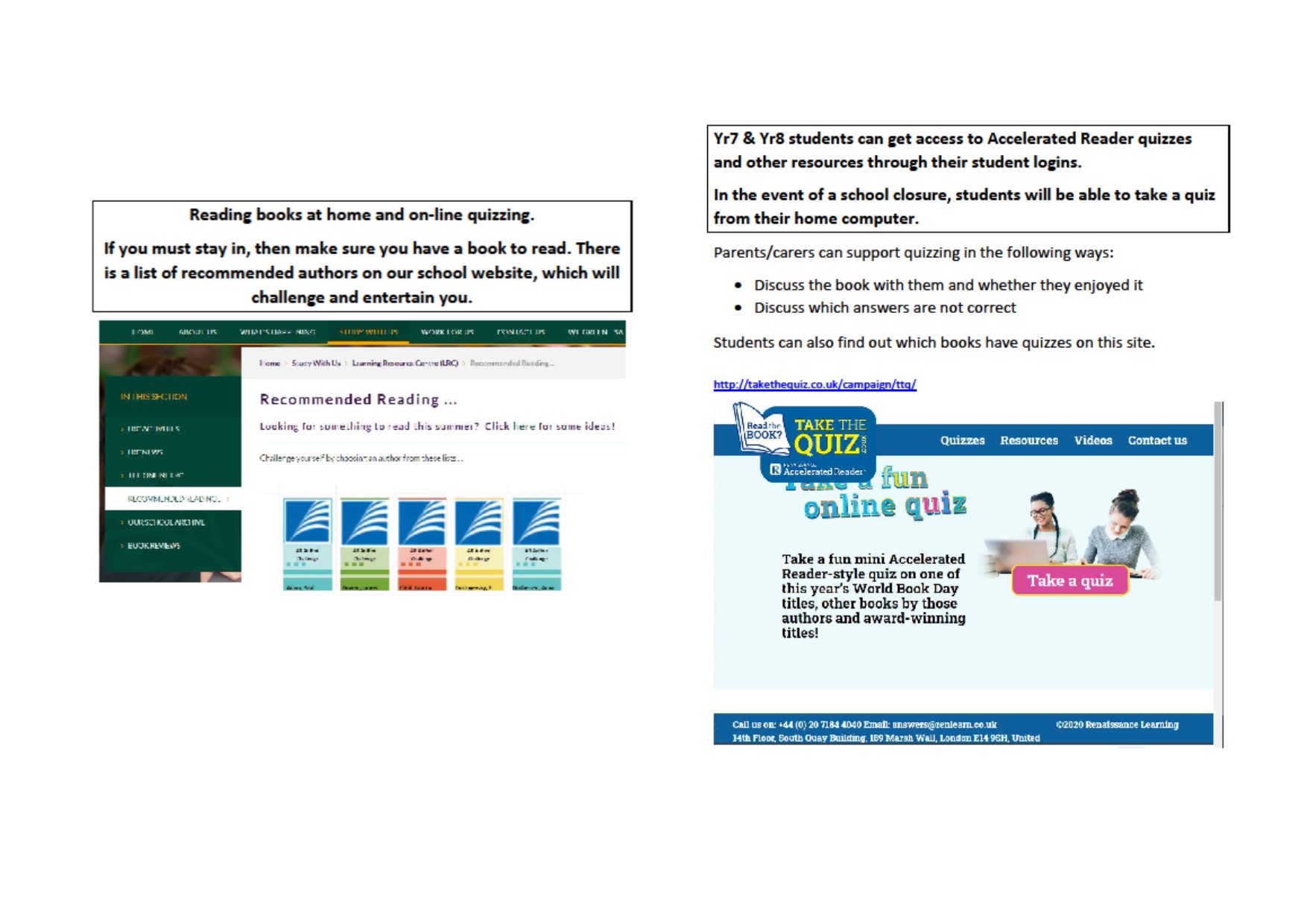 ---
World Book Day
Students can now buy books from the Book Club.
You can also use your £1 World Book Day Voucher when you order a book.
Leaflets available in the LRC.
Orders need to be given in by March 29th, 2020.
Ms Kelly
LRC Manager
---
The LRC is a quiet, supportive space for students to read, research and complete their work. As well as books, there are computers, a printer and photocopier for students to use.
The LRC is open before and after school and during break and lunchtime.
We have regular events and activities during lunchtime and after school.
The LRC staff, Ms Kelly and Mrs Guest are here to help and support you.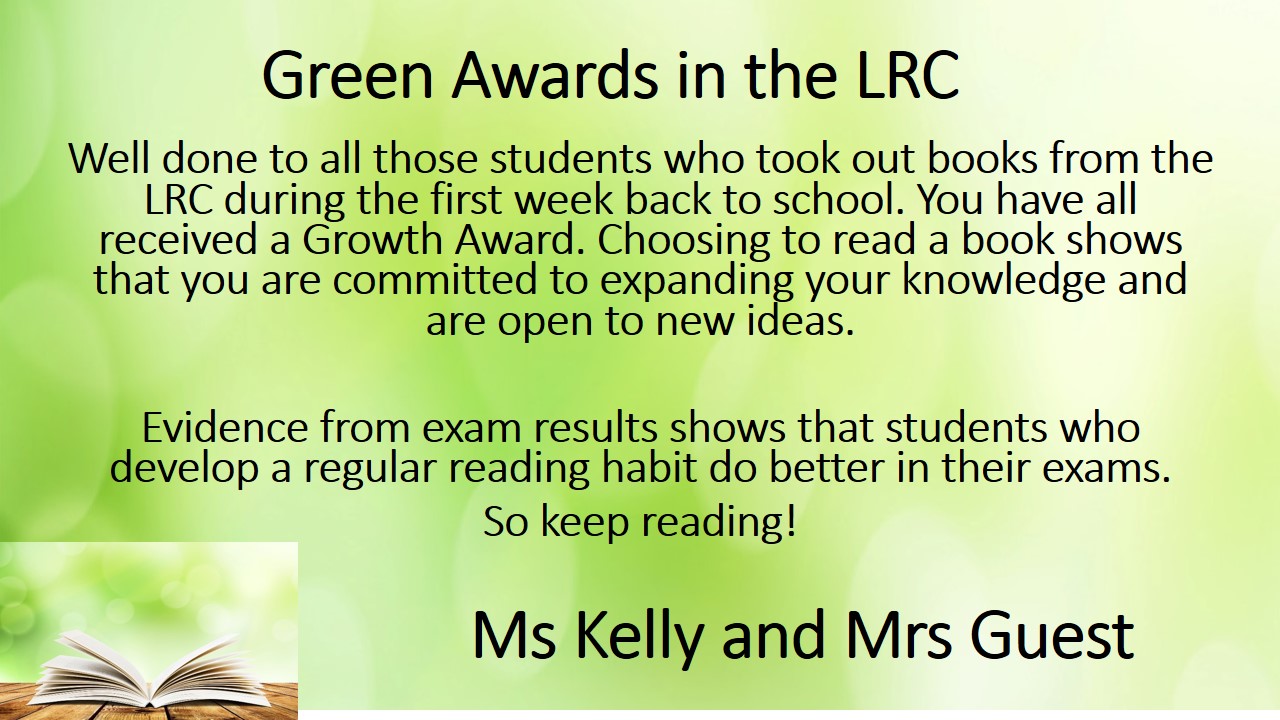 OVERDUE LRC BOOKS
There are currently 299 books that students have not returned to the LRC. This represents at least £2,392 worth of books that are not available to other students!
Reminders have been sent out, so please support the school and your daughter by making sure that she returns her books to the LRC. If she has lost the book, you will be asked to pay for a new book.
If the book is not returned, your daughter will have to attend a detention at school, on Wednesdays from 3.30 to 4.00pm.
She will be given a letter to take home and you will also receive a text message.
Evidence from exam results shows that students who develop a regular reading habit do better in their exams.
So keep reading!
Ms Kelly and Mrs Guest
LRC