Learning Resource Centre (LRC)
WELCOME TO THE LRC!

If you ... Love Reading ... Come and visit the LRC
---
LRC Opening Times
The LRC is usually open 8-4 Monday to Thursday and 8-3.45 on Fridays.
Mrs Kelly - LRC Manager
---
WOOD STREET and WALTHAMSTOW LIBRARIES ARE
OFFERING A 'CLICK and COLLECT SERVICE!
---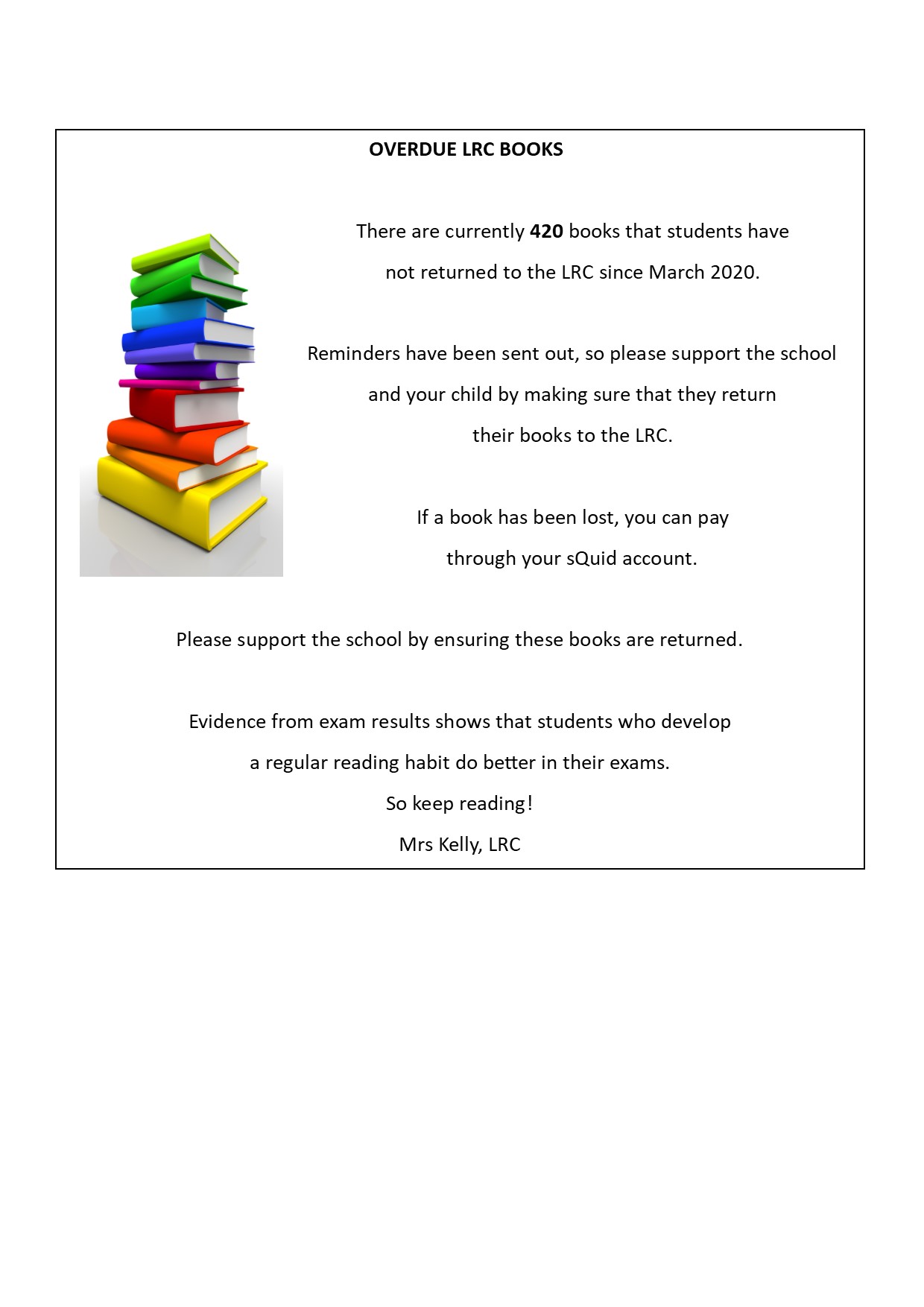 How to choose, reserve, borrow & return books ...
The library books are still available for you to borrow and read! We have a wonderful selection which will open new ideas, worlds and understanding to you!
This is how to choose, reserve, borrow and return your books:
To access our library system, at home or at school, you will have to login to this website.

Login to Reading Cloud is on the right-hand side of the screen.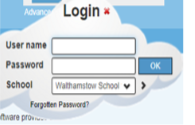 Type your Login User Name and Password e.g. 9999.
School - type WAL and scroll down the list and select our school.
You can then look for, review or reserve books.
If find an e-book, you can also borrow one online.

There are lots of features on this website, including Featured Authors, book lists linked to Accelerated Reader levels and book recommendations.
Reserve books will be delivered to your classroom and you can return books in the book box in the student reception. So, feel free to explore and discover our world of books.
Read, learn and enjoy!
Mrs Kelly
LRC Manager
---
The LRC is a quiet, supportive space for students to read,
research and complete their work.
As well as books, there are computers, a printer and
photocopier for students to use.

The LRC is open before and after school and during break and lunchtime.

We have regular events and activities during lunchtime and after school.

The LRC Manager Ms Kelly is here to help and support you.
Accelerated Reader Update 5 May 2020
At Walthamstow School for Girls we place great importance on developing reading and understanding skills, which ultimately impacts immensely across the whole curriculum and benefits students as they progress towards their GCSEs.
Renaissance Learning (responsible for our Accelerated Reading lessons) recently provided students with access to numerous online books from a huge variety of genres through their myON service. We cannot stress enough the importance of maintaining regular reading, and then quizzing on the books read to indicate understanding of the content.
We would like to encourage our students to continue with their Accelerated Reader (AR) lessons - reading and quizzing as often as possible. AR lessons in school are only a small part of the need for reading, as it is recommended that all students read for a minimum of 30 minutes per day. Reading should be both pleasurable and a way of extending learning. In addition, this can be a fun activity for all the family - read, discuss and challenge one another in a variety of ways: understanding, changing characters, guess endings, change endings - the ideas are plentiful
Here are the links to both websites:
Renaissance Learning (Accelerated Reader)
If there are any problems, please contact the info@ email and ask for your concern to be forwarded to either Miss Jolliffe or Mrs Kelly.
Overdue LRC Books​​​​​​
OVERDUE LRC BOOKS
There are currently 299 books that students have not returned to the LRC. This represents at least £2,392 worth of books that are not available to other students!
Reminders have been sent out, so please support the school and your daughter by making sure that she returns her books to the LRC. If she has lost the book, you will be asked to pay for a new book.
If the book is not returned, your daughter will have to attend a detention at school, on Wednesdays from 3.30 to 4.00pm.
She will be given a letter to take home and you will also receive a text message.
Evidence from exam results shows that students who develop a regular reading habit do better in their exams.
So keep reading!
Ms Kelly and Mrs Guest
LRC