About Us
Headteacher's Welcome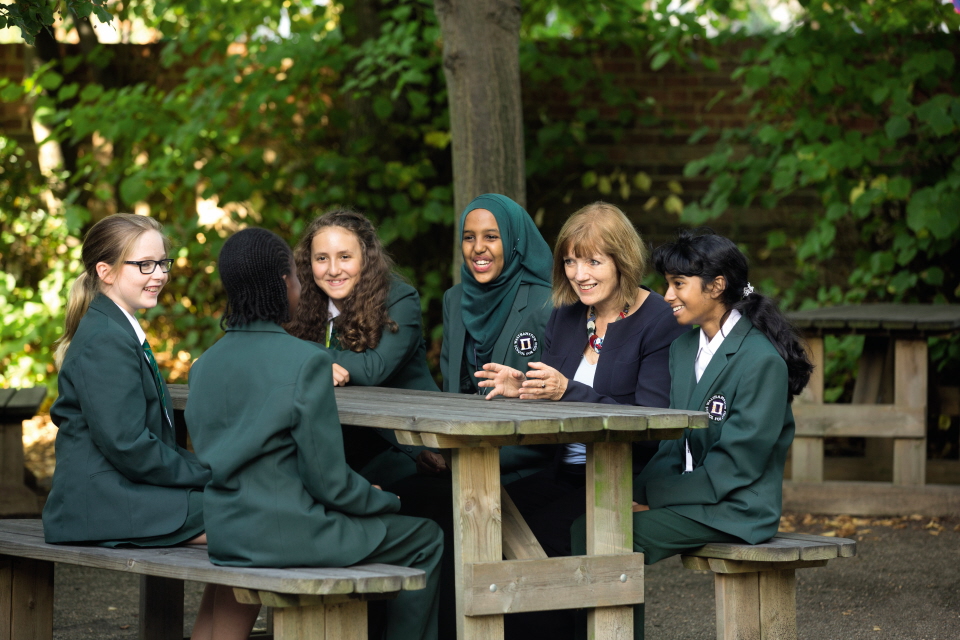 A warm welcome to Walthamstow School for Girls. The school has a long and proud tradition of educating girls from the local community for over one hundred and twenty years and I am only the tenth Headteacher to have had the tremendous privilege of leading the school since it was founded.
We are all very proud of our school and our community of students, staff, parents, carers and governors who work together to provide an outstanding learning environment. Each one of our 900 students is valued equally as an individual with different gifts and talents. Our school motto is "Neglect not the gift that is in thee".
The school has an exceptional track record of academic excellence and of supporting students in making progress from Year 7 to 11. This is achieved through a combination of high expectations, inspirational teaching and learning experiences which equip the girls with the skills to become confident and independent learners. We offer strong pastoral support and regular monitoring, target setting and dialogue with students and parents or carers. In terms of examination performance, the school is consistently amongst the top performing non-selective schools in the country.
The girls take great pride in their school. They recognise the high quality of the education they receive and the rich programme of extra-curricular activities on offer and they enjoy being part of our community. Staff, likewise, recognise what a special place this is. Our teaching and support staff are of the highest calibre. They are well-qualified, experienced and often stay at the school for many years. Consequently, students are taught by specialist teachers who know them well and find the environment rewarding and fulfilling. The school's uniqueness and success have been identified by OFSTED inspectors who once described it as: 'an exceptional school'. The school has won national recognition for areas of its work and academic outcomes. It is currently one of a small number of state schools to feature in The Good Schools Guide.
Research shows that a single-sex environment empowers girls to realise their potential. Our students are encouraged to express themselves, to be creative, to have high aspirations and to challenge stereotypes. There is a strong anti-discriminatory ethos at this school. Our responsibility is to prepare our students effectively for further education, careers and future lives. I want the young women who leave this school to have well-balanced perspectives, good interpersonal skills, a strong sense of morals and justice, and a desire to play an active part as citizens in 21st century society.
Our students come from a wide range of backgrounds, with many races, religions, cultures and languages represented. We celebrate our diversity and welcome the opportunities it gives us to learn from each other. Our home-school partnerships are very strong. For the girls to maximise their potential, it is vital that parents or carers and the school work productively together and there are many opportunities, formal and informal, for dialogue. Please do not hesitate to contact the school if you would like to arrange an appointment to visit. If you do decide to join us, I look forward to working with you.
Meryl Davies
Headteacher
National Leader of Education
Please click here to see this week's message from the Headteacher