Year 11
Year 11 Key Dates 2018-19
Dear Parent/Carer
There are a number of key dates for Year 11 students throughout this year. There may be updates on this during the year but the dates we need to make you aware of at this point are as follows:
| | |
| --- | --- |
| Dates: | Key Event: |
| 10th September -8th October 2018 | Year 11 1 to1 Careers |
| 17th September 2018 | Romeo and Juliet Workshops |
| 11th October 2018 | Early school closure at 2:30pm, Open Evening. |
| 12th October 2018 | School Closure due to INSET Day |
| 15th October -19th October 2018 | Year 11 group careers meetings |
| 22nd – 26th October 2018 | Half term holiday |
| 5th November 2018 | Year 11 Mock Exams Start |
| 6th November 2018 | Parents Information Evening |
| 26th November 2018 | Year 11 Mock orals start |
| 3rd December 2018 | School Closure due to INSET Day |
| 11th December 2018 | Early school closure for Community Party. (2:30pm finish) |
| 13th December 2018 | College Roadshow 6pm -7:30pm |
| 20th December 2018 | Year 11 Results Event (Period 5) |
| 21st December 2018 | End of Autumn term (Christmas Holidays) |
| 31st January 2019 | Year 11 Parents Evening |
| 7th January 2019 | Term Begins |
| 18th January 2019 | PID Application Deadline |
| 1st February 2019 | Year 11 Professional Interview Day |
| 18th-22nd February 2019 | Half term holiday |
| 5th April 2019 | Term ends |
| 23rd April 2019 | Term begins |
| 13th May 2019 | GCSE exams start |
| 15th May 2019 | Early school closure for staff meeting |
| 27th-31st May 2019 | Half term holiday |
| 19th July 2019 | Term Ends |
Parent Information Evening - Tuesday 6th November 2018

The aim of this evening is to provide you with details on key events your daughter will need to prepare for this year and how to support her in core subjects:

* Post 16 options and college applications, Ms Kennedy
* Professional Interview Day, Ms Philippou
* Preparing for GCSEs, Ms Kennedy
* English – final preparations/revision strategies, Ms Schaber
* Maths – maths mocks, interventions and revision software, Mr Salmon
* Science, interventions and Tassomai, Mr Kerr
* Summer 2019 NCS engagement, Mr Dominic
Should you have any query about the evening, please contact me.
Ms Desbenoit
Student Progress Leader, Year 11
If you were unable to attend the Parents Information Evening, all the information given can be found here.
Barts Health NHS Trust Healthcare Horizons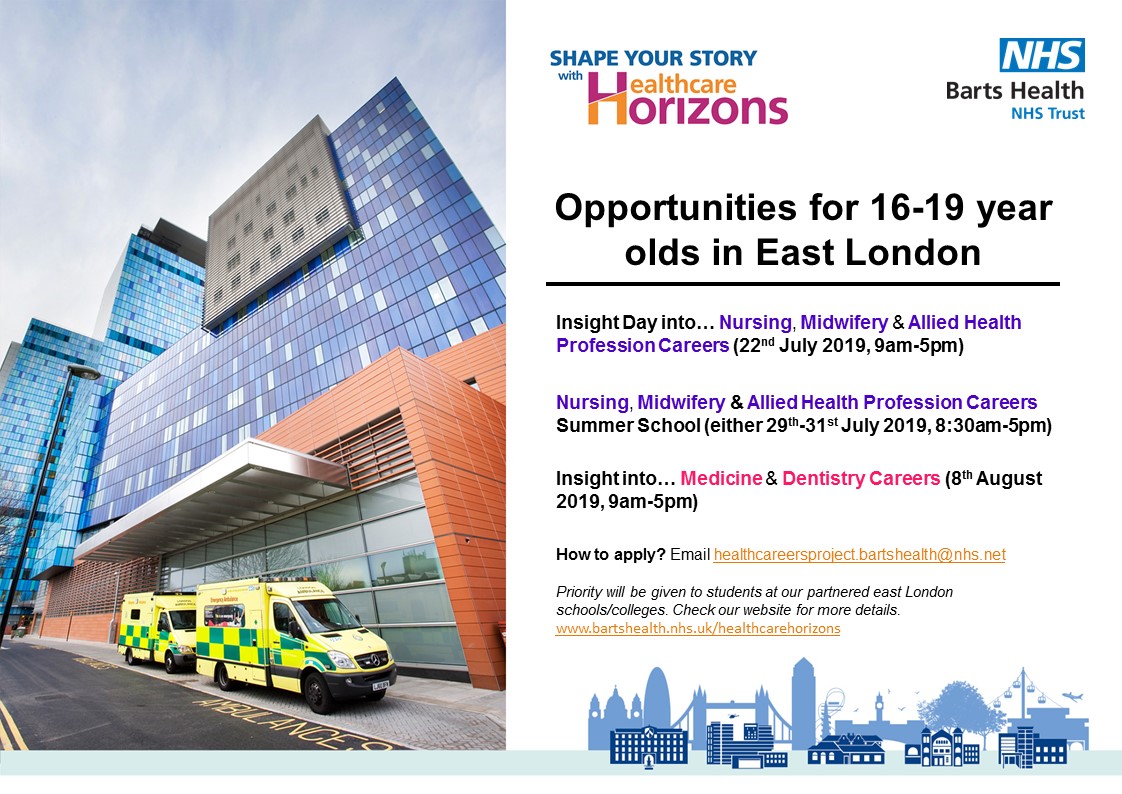 Leavers Day 2019
This ye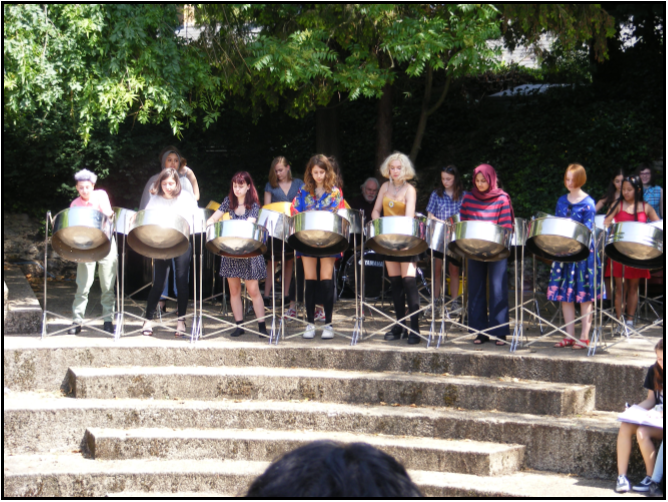 ar, our very emotional Year 11 Leavers' Day was held on Friday 28th June. We had wonderful weather so we held our celebrations in the Greek Theatre and had strawberries and cream in the surrounding grounds afterwards, it was such a fabulous way to say good bye!
The Steel bands were a credit to themselves they played with such talent and energy! Many students received certificates and trophies to celebrate their effort and achievements.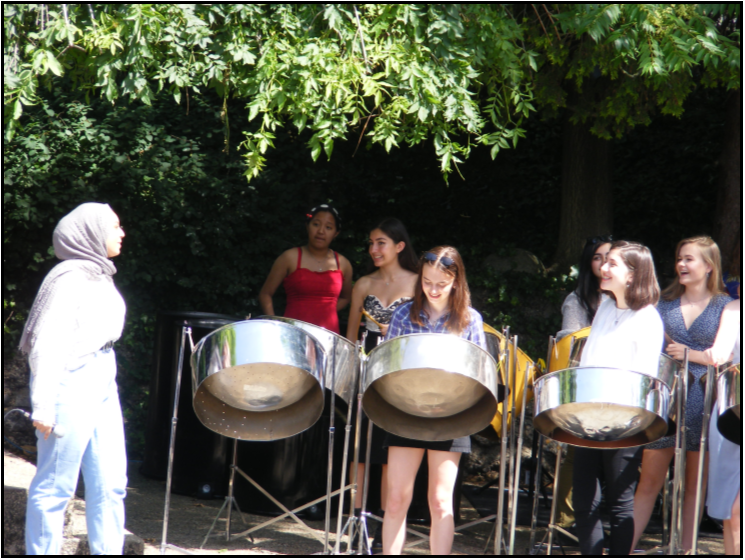 Year 11 students have had five fabulous years in our school, full of memories and I hope that they will remember their time here with fondness. They truly are an AMAZING year group and I am proud of every single one of them!
I'll be there for their GCSE results on the 22nd of August but remember that "life is a journey not a destination".
I wish you all a wonderful and well deserved summer break.
Ms Desbenoit
Student Progress Leader Year 11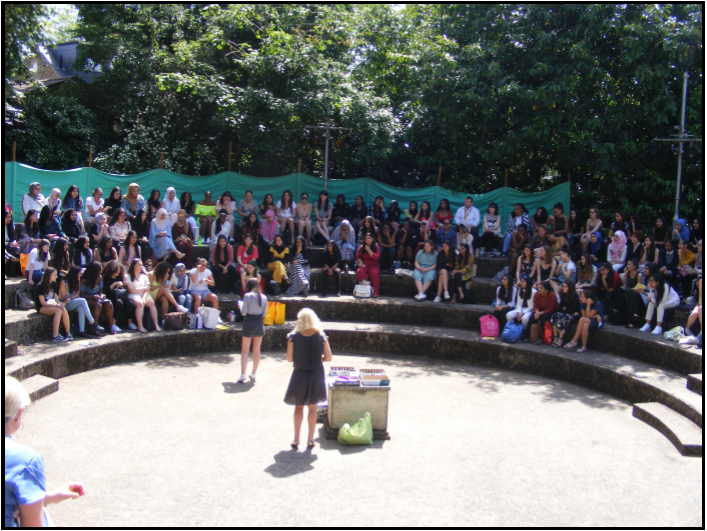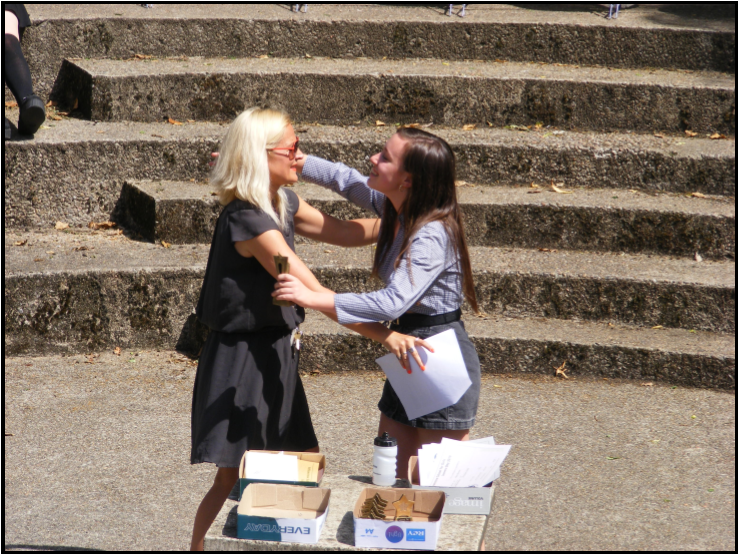 GOSH Charity Run

Great Ormond Street Hospital Charity Fun Run.
On Saturday 12th October 2019 Miss Simpson will be running 5km for Great Ormond Street Hospital Charity.
If you would like to join in on this fun family run please get a letter from Miss Simpson in G13/14.
This year the run is free for under 16s, which means you will not have to pay anything to sign up.
The location of this year's run will be Hyde Park.
More information can be found here
Miss Simpson
African Adventures Youth Development Programme
Dear Parents/Carers and Students
As you know, we run a very exciting school trip to Zanzibar with African Adventures. As much as we would love to, we can't take everyone, but we would like all of our students to have valuable, life changing experiences like this.
African Adventures have contacted us to let us know that they have launched their Youth Development Program which runs next summer for 16 to 18 year olds.
Individuals can choose between trips to Ghana, Kenya and Zanzibar.
Although this trip isn't run through our school, we would highly recommend African Adventures and the opportunities they offer. This will also be a fantastic opportunity to meet other like minded young people and to make new and exciting connections.
You can find all of the details at www.african-adventures.co.uk/ydp
It would be fantastic to see some of our students get involved.
If you have any further questions, you are welcome to email me on mphilippou@wsfg.waltham.sch.uk and if I can't answer your query I can pass it on to the African Adventures Team.
Good luck!
Ms Philippou
Assistant Headteacher
Chemistry Revision
Great summary sheets for all Chemistry topics:
Find these summary sheets for all AQA GCSE Chemistry / Trilogy topics here at
OR
I have also saved the relevant sections in Student resources/ Science/ 0 new AQA /Chem revise summary sheets (YouTube)
Ms Brunas
Science Flip Learning

The year 11 Flip learning Chem Unit C10 answers to the tasks are now available in student resources:
S:\Science\0 NEW AQA\Flip Learning Student answers\C10
Students need to access these documents and assess their own work, this will be followed up by your class teachers.
Ms Sultana
---
The year 11 Flip Learning bio unit 8 answers to the tasks are now available in student resources:
S:\Science\0 NEW AQA\Flip Learning Student answers\B8
Students need to access these documents and assess their own work, this will be followed up by your class teachers.
Answers for C9 and C10 will be available over the next couple of weeks
Ms Sultana
Debate Chamber Summer Schools

Debate Chamber Summer Schools – Includes Medicine, Dentistry, Computer Science, Art History, Philosophy, History, Politics, Law, Economics, Physics and English Literature
The Debate Chamber is running a number of Summer Schools next year. Have a look at the website to find out more. There is also some information on the Challenge Board.
It is possible to apply for a bursary to cover the cost.
https://debatechamber.com/summerschools/
Feedback from students who have attended Debate Chamber courses in the past has always been very positive.
Ms Robinson
Challenge Co-ordinator
Year 11 English Workbooks

Workbooks for 'An Inspector Calls' and 'Jane Eyre' are available at Student Services at a reduced cost of £4 each. Please see student services before or after school if you would like to purchase these workbooks.
Ms Schaber
Head of English Faculty
Music Extra-Curricular
If you are a member of a music extra-curricular group, please attend rehearsals regularly.
Wednesday – Glee Club – 3.30 – 5.00 (W33)
Thursday – Orchestra - 3.30 – 4.45 (W33)
Thursday – Year 11 Coursework Catch-Up – 3.30 – 4.45 (W26)
Thursday – WIND BAND IS BACK! – 4.30 – 5.30 (W26)
Friday – Show Band – 3.30 – 5.30 (W33)
If you have instrumental/vocal lessons at the school you should be attending at least one of these clubs regularly.
Ms Bradshaw
Latin Summer School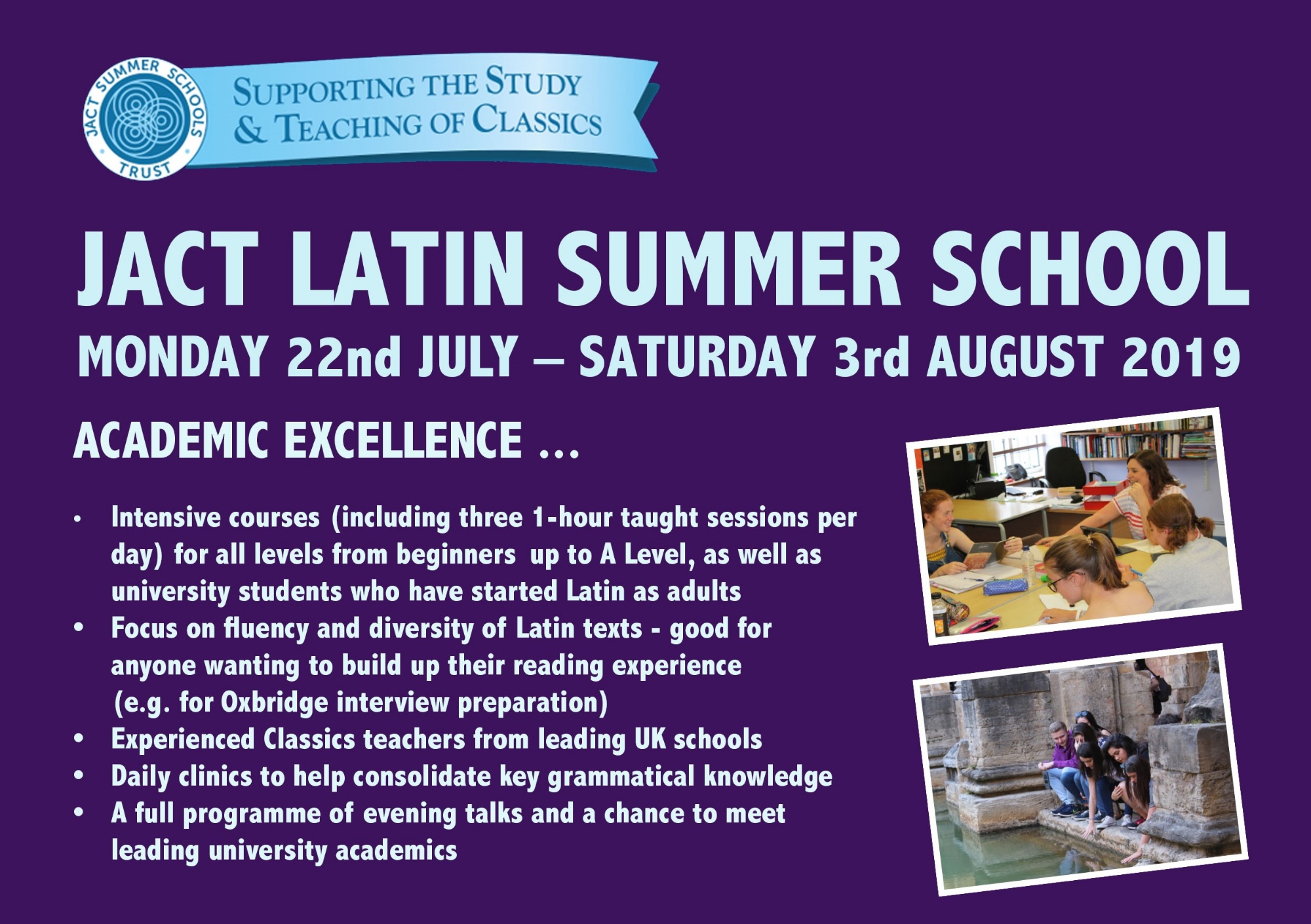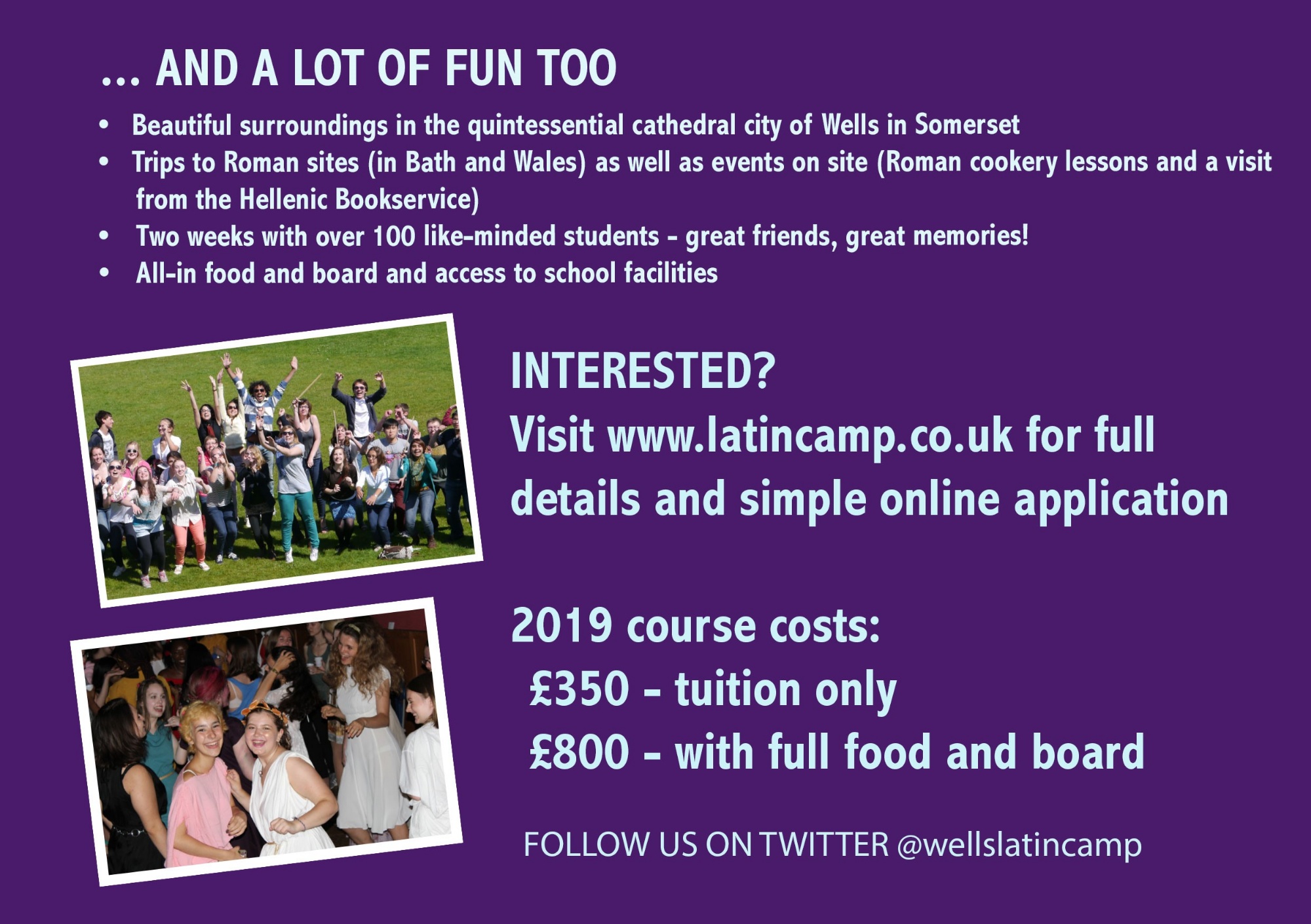 College & Sixth Form Open Days/Evenings

Year 11 Geography Revision

In preparation for the GCSEs, Mr Sterlini has created a revision list for the Year 11 Geography paper which can be found here
College/Sixth Form Lunchtime Lectures

We currently do not have any lectures scheduled.
A Reminder for all Year 11 Students

Important Reminder
All Year 11 students need to regularly check their school emails for important information that is sometimes sent to them.
I have today sent an important email regarding the regulatory JCQ Notices to Candidates for 2018-19 that they need to be familiar with.
If they are unsure of their email addresses please speak to one of the IT Technicians in F15.
Many thanks
Ms Brickett
Exams & Assessment Manager
Zanzibar Trip July 2018

Exam Anxiety - Supporting at Home
Please click here for helpful advice on supporting your daughter through her exams.
Tips for College Interviews

Tips to make your interview a success are:
Have a conversation. The most successful applicants are those who are themselves
Ask questions. Do express your interest in why you want to study the subject(s) you have applied for and the College
Be yourself. Don't try to answer questions based on what you think your interviewer wants to hear
Prepare. Find out about the course(s) you've applied for. Find out about the career paths or further study options. Find out about the College. Have a look through the website.
Be ready. Always arrive at least 15 minutes early.
Lunch Money Loans

It has become apparent that the number of students borrowing money for lunch has increased dramatically this school year. Lunch money loans should be for emergency purposes only.
Walthamstow School for Girls offers a Top-Up facility via sQuid enabling both students and parents to check balances, top-up lunch money, pay for trips and other sundry items at their own convenience.
An automatic Top-Up can also be activated ensuring your daughter never runs out of money.
A reminder to parents/carers that if you wish to pay for your daughter's school meals by cheque, please make the cheque payable to 'Olive Dining Ltd'.

All students have also been given usernames and passwords to enable payments to be made online via our sQuid system. If you would like a reminder of your daughter's username and password please contact Student Services.
Ms Jolliffe
Student Services
College References
If you require a college reference you need to hand in your completed application form to Student Services in the morning, before registration. You will then be able to collect it after school that day.
Any applications/requests received after break may not be completed until the following day.
We have to adopt this procedure as hundreds of requests come in each year and they all need to be logged and completed.
If you collected your reference before the Christmas holidays it contains your Forecast Grade from your end of Year 10 exam results. After Christmas this was updated and your college reference will have a Forecast Grade based on your Year 11 Mock Examination.
For on-line applications, where a contact e-mail address is requested, you should use the following address:
If you have any questions please see Ms Desbenoit or Ms Jolliffe.
GCSE PE
GCSE PE revision guides are for sale from the PA office for £2.50 each.
Please see Ms Wood if you would like to buy one.