Year 11
Year 11 Key Dates 2018-19
Dear Parent/Carer
There are a number of key dates for Year 11 students throughout this year. There may be updates on this during the year but the dates we need to make you aware of at this point are as follows:
| | |
| --- | --- |
| Dates: | Key Event: |
| 10th September -8th October 2018 | Year 11 1 to1 Careers |
| 17th September 2018 | Romeo and Juliet Workshops |
| 11th October 2018 | Early school closure at 2:30pm, Open Evening. |
| 12th October 2018 | School Closure due to INSET Day |
| 15th October -19th October 2018 | Year 11 group careers meetings |
| 22nd – 26th October 2018 | Half term holiday |
| 5th November 2018 | Year 11 Mock Exams Start |
| 6th November 2018 | Parents Information Evening |
| 26th November 2018 | Year 11 Mock orals start |
| 3rd December 2018 | School Closure due to INSET Day |
| 11th December 2018 | Early school closure for Community Party. (2:30pm finish) |
| 13th December 2018 | College Roadshow 6pm -7:30pm |
| 20th December 2018 | Year 11 Results Event (Period 5) |
| 21st December 2018 | End of Autumn term (Christmas Holidays) |
| 31st January 2019 | Year 11 Parents Evening |
| 7th January 2019 | Term Begins |
| 18th January 2019 | PID Application Deadline |
| 1st February 2019 | Year 11 Professional Interview Day |
| 18th-22nd February 2019 | Half term holiday |
| 5th April 2019 | Term ends |
| 23rd April 2019 | Term begins |
| 13th May 2019 | GCSE exams start |
| 15th May 2019 | Early school closure for staff meeting |
| 27th-31st May 2019 | Half term holiday |
| 19th July 2019 | Term Ends |
Parent Information Evening - Tuesday 6th November 2018

The aim of this evening is to provide you with details on key events your daughter will need to prepare for this year and how to support her in core subjects:

* Post 16 options and college applications, Ms Kennedy
* Professional Interview Day, Ms Philippou
* Preparing for GCSEs, Ms Kennedy
* English – final preparations/revision strategies, Ms Schaber
* Maths – maths mocks, interventions and revision software, Mr Salmon
* Science, interventions and Tassomai, Mr Kerr
* Summer 2019 NCS engagement, Mr Dominic
Should you have any query about the evening, please contact me.
Ms Desbenoit
Student Progress Leader, Year 11
If you were unable to attend the Parents Information Evening, all the information given can be found here.
Exam Map 2019

Year 11 Summer Exam Map 2019
WB 13 May (A)
Monday

Tuesday

Wednesday

Thursday

Friday

Comp Sci,

Latin 1

French - L&R

Urdu – L&R

PE 1

Chemistry

Science

French - W

RS – Paper 1

Biology

Science

Literature 1

Comp Sci

Latin 2

Drama

PE 2
WB 20 May (B) In School
Monday

Tuesday

Wednesday

Thursday

Friday

RS – Paper 2

Maths 1 - Non Calculator

Spanish – L&R

Urdu - W

Literature 2

Latin 3

T&T

Geography - 1

Physics

Science

DT

Economics 1
WB 03 June (A)
Monday

Tuesday

Wednesday

Thursday

Friday

History 1

English 1

Spanish – W

Maths 2 - Calculator

English 2

Economics 2

Music

Geography 2

History 2

Biology

Science
WB 10 June (B)
Monday

Tuesday

Wednesday

Thursday

Friday

Food

Maths 3 - Calculator

Chemistry

Science

Geography 3

Physics

Science

History 3
WB 17 June (A)
| | | | | |
| --- | --- | --- | --- | --- |
| Monday | Tuesday | Wednesday | Thursday | Friday |
| | Business BTEC Additional Maths | | | |
| | | | | |
NB: The last Contingency Day is 25th June. Exams could be rescheduled up to this date if there is an unexpected national emergency/event during exams.
1. The above timetable does not include all individual exams. Students should check their individual timetable.
2. For all core exams (shaded) students must report at normal time to AM or PM registration. Form tutors will bring students down to the dinner hall.
3. For other exams students must report directly to the dinner hall promptly at 8:45 and 13:15.
4. From 13th May to 25th May, students with permission from parents may choose to work at home. Scheduled lessons will still occur and teachers will be present but students may choose to work with support from the teacher or revise independently in the class. The exception is in subjects such as BTECs with outstanding work where students will still need to work and complete their assessments.
5. From 3rd June to 25th June, students without parental permission must attend school as normal and attend all lessons. They will still be able to revise and will be given an independent revision room to work in.
6. Students may still come into school but, until half-term, must enter before morning registration so that they can register in their tutor rooms. This will be the only time students can enter apart from during lunch.
7. Students can choose to leave after a lesson but must fill in the "out" box against their name on the class lists at the school entrance. Students who arrive during the lunch hour must also fill in the "in" box so that we know they are in school during lunch.
8. After half-term, students entering with flexible study leave must sign when they arrive at school.
9. Following an exam, students leaving school do not need to sign out. However, if they wish to stay in school they must go to the front office and fill in the "in" box against their name so their attendance is recorded.
10. If entering the school during lunch, do not bring in food purchased from fast food outlets.
Ramadan Guidelines

Ramadan Mubarak to all our Muslim students!
Ramadan, the holiest month in the Muslim calendar has started.
It is a month of self-discipline through fasting from dawn to dusk and offering late night prayers. It is also a month of sacrifice through charity giving and helping those less fortunate.
The decision to observe Ramadan is a personal one. If you have any concerns that fasting will have a significant impact on your health or well-being please seek advice.
Exams during Ramadan: 4 Tips for keeping well
Ramadan brings new challenges for Muslim students during the exam period. Getting organised and planning your time effectively during Ramadan can maintain your well-being and ensure exam success. Here are some top tips to help you through this period:
1. Plan your meals and nutritional needs
It is important to plan your meals and how you are going to meet your nutritional needs during Suhur (pre-dawn meal) and Iftaar (breaking of the fast meal). Getting the right balance of carbs, proteins, vegetables, fruits along with drinking plenty of water can have a significant impact on energy levels during the day.
2. Revise differently and plan ahead
You will need to work out a routine that works for you that factors in enough revision and rest time. Make a revision timetable that factors in rest periods during the exam period. You may have other responsibilities too so take those into account when planning.
Lack of concentration, your mind wondering and feeling sleepy can occur during fasting. Revision cards, mind maps and other techniques can help condense essential information into bite size chunks that are easier to absorb.
3. Utilise your lunch times
Decide what you will do with this lunchtime. You could use this as a quiet revision time in the LRC or go to our Prayer and Contemplation room.
4. Take a break
It is essential you plan in a few breaks during your day. Regular breaks increase productivity, reduce stress and get you focused. In your break and lunch times, you could walk around our beautiful school. The fresh air will help you if you feel energy levels dip. Bring a friend and have a catch up!
Prayer and Contemplation room
Please be respectful and ensure our Prayer and Contemplation room and washroom are left clean and tidy during this busy time. Leave the rooms as you wish to find them (prayer mats folded / no paper towel on the floor).
Ms Desbenoit
Head of Year 11 / Diversity Coordinator
Waltham Forest College
WF College look forward to welcoming you at their final 2018/2019 Open Event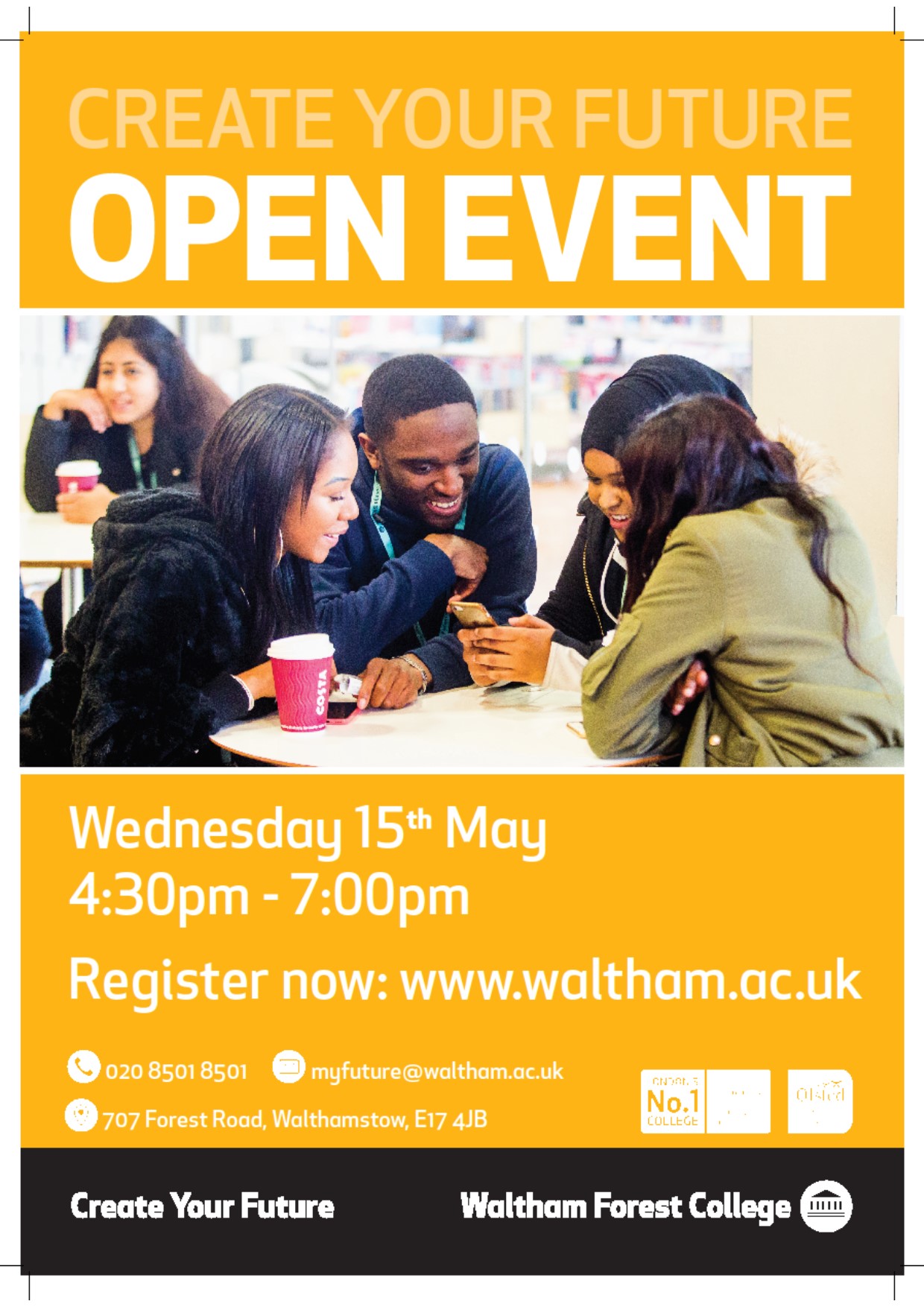 African Adventures Youth Development Programme
Dear Parents/Carers and Students
As you know, we run a very exciting school trip to Zanzibar with African Adventures. As much as we would love to, we can't take everyone, but we would like all of our students to have valuable, life changing experiences like this.
African Adventures have contacted us to let us know that they have launched their Youth Development Program which runs next summer for 16 to 18 year olds.
Individuals can choose between trips to Ghana, Kenya and Zanzibar.
Although this trip isn't run through our school, we would highly recommend African Adventures and the opportunities they offer. This will also be a fantastic opportunity to meet other like minded young people and to make new and exciting connections.
You can find all of the details at www.african-adventures.co.uk/ydp
It would be fantastic to see some of our students get involved.
If you have any further questions, you are welcome to email me on mphilippou@wsfg.waltham.sch.uk and if I can't answer your query I can pass it on to the African Adventures Team.
Good luck!
Ms Philippou
Assistant Headteacher
Chemistry Revision
Great summary sheets for all Chemistry topics:
Find these summary sheets for all AQA GCSE Chemistry / Trilogy topics here at
OR
I have also saved the relevant sections in Student resources/ Science/ 0 new AQA /Chem revise summary sheets (YouTube)
Ms Brunas
Apprenticeship Opportunities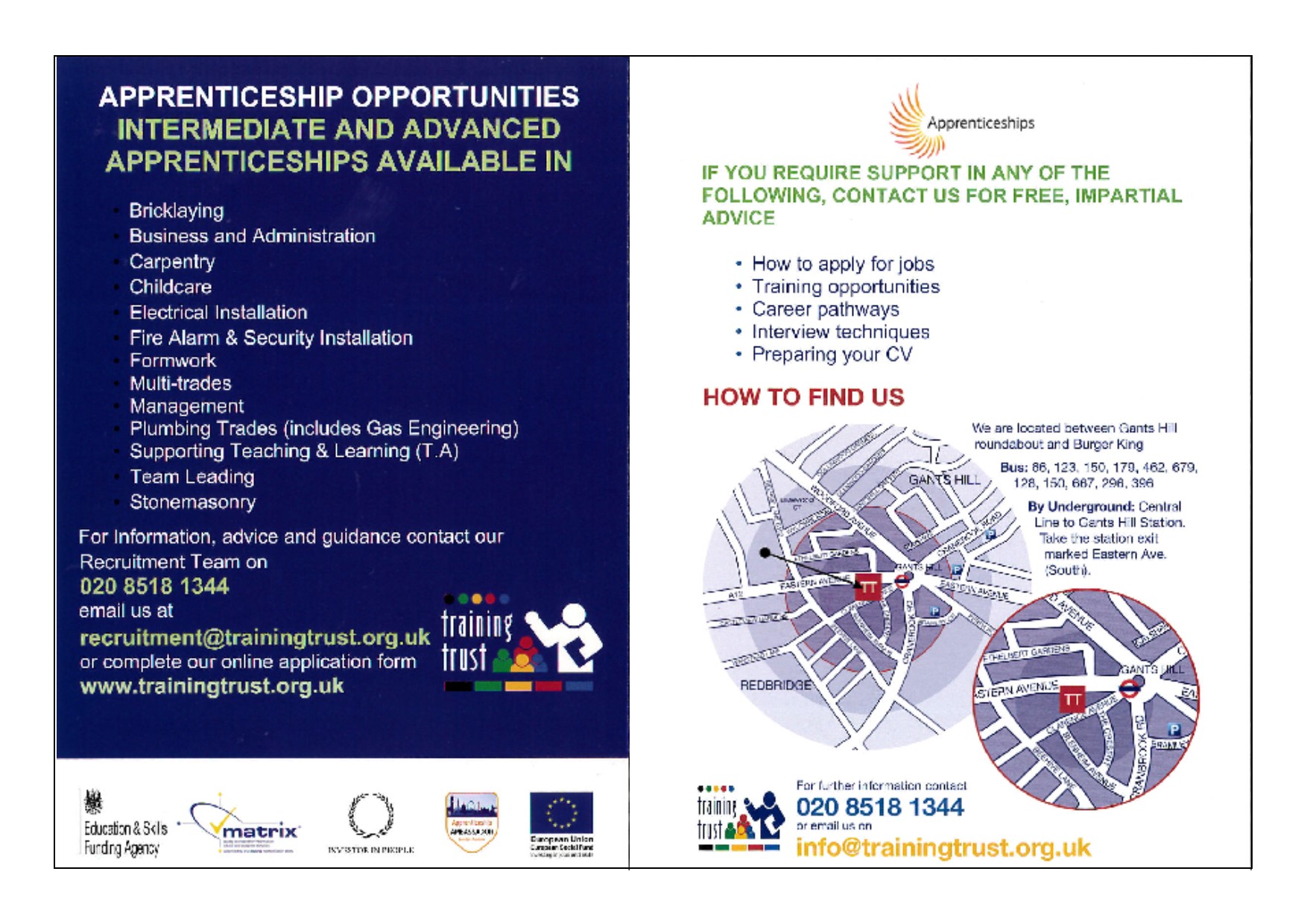 London Careers Festival / Apprentice19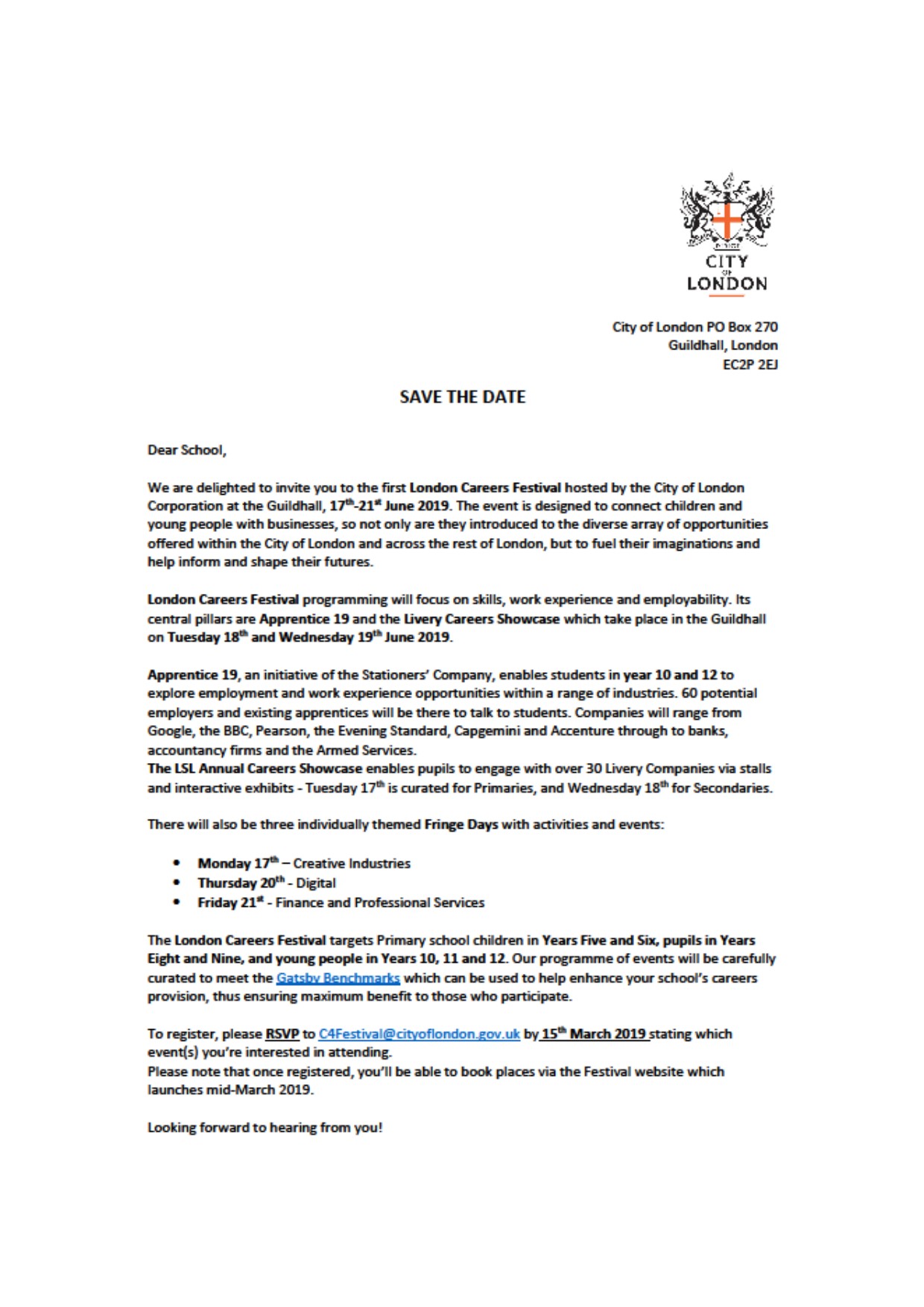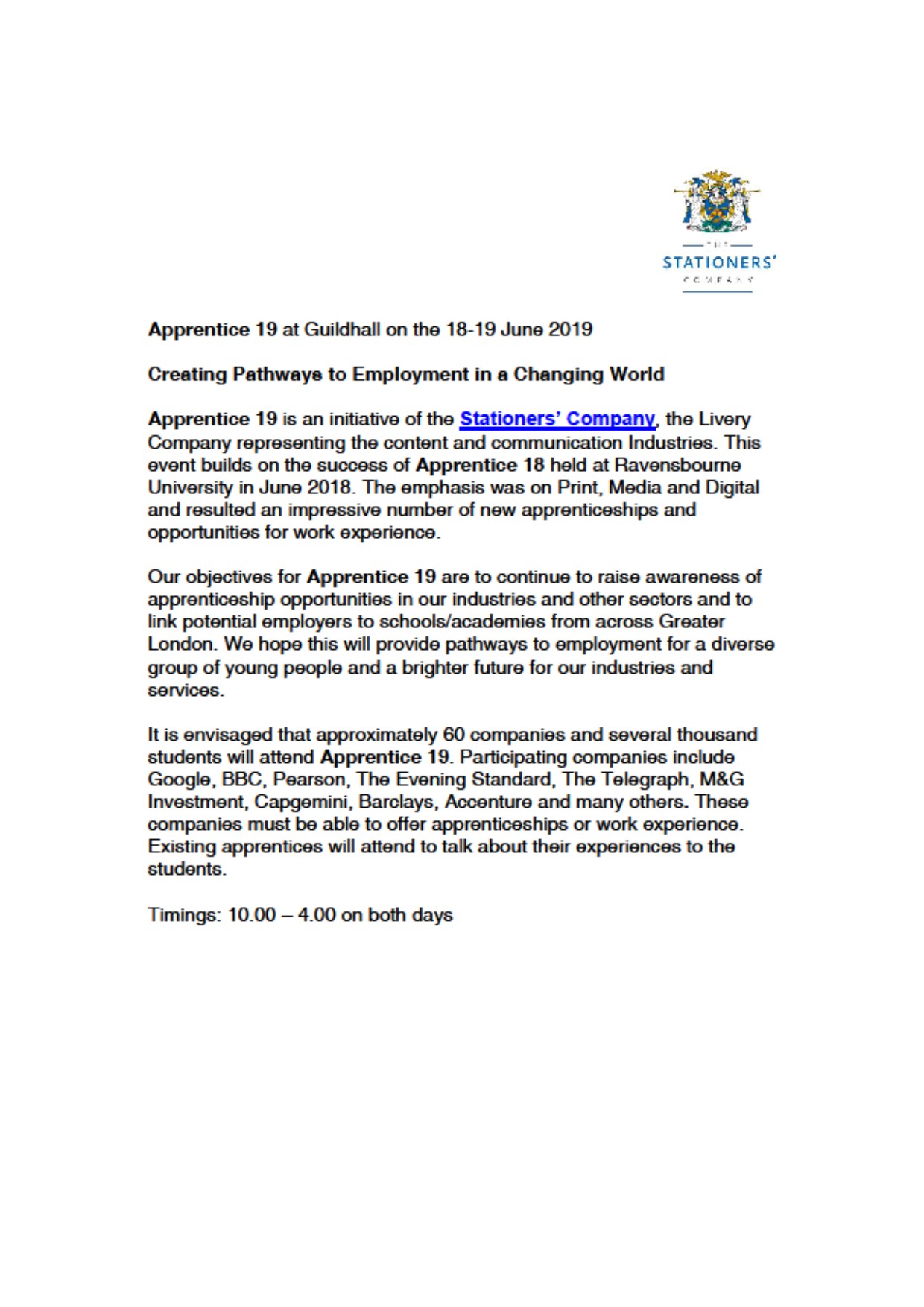 2019 Year 11 Year Book
Please make sure you purchase your Year Book!
The final date for this is Tuesday 7th May.
The cost is £13.35 and it can be purchased on sQuid.
If you do not have sQuid, please come and see me in G36 on Friday 3rd May in the morning between 8am and 8.30am with the exact money please.
Ms Cato
Apprenticeship Opportunities with Mercedes
We recruit and train apprentices for our franchised sites, with vacancies available throughout the whole of the UK. Apprentices train as Light Vehicle, Heavy Vehicle or Semi-skilled Technicians or for those wishing to gain skills in a sales or customer service role we have our Retail Parts Advisor or Customer Service Specialist.
To find out more and make an application, please go to our website www.mercedes-benztraining.co.uk/apprenticeships
We are particularly looking to promote Women in STEM. If you are a young woman with a passion to understand how vehicles work then we want to hear from you. Let us dispel the myths of what a day in the life of a technician looks like. Let us share the benefits of launching a career with a globally recognised brand.
To speak with one of our team, call 01908 301496 or e:mail us mb.apprentice.academy@daimler.com
Kind regards
Helen Taylor Apprentice Academy Ops Manager & Judy Wilkins Apprentice Recruitment Manager
Mercedes-Benz Cars UK Limited
Training & Development
MK15 8BA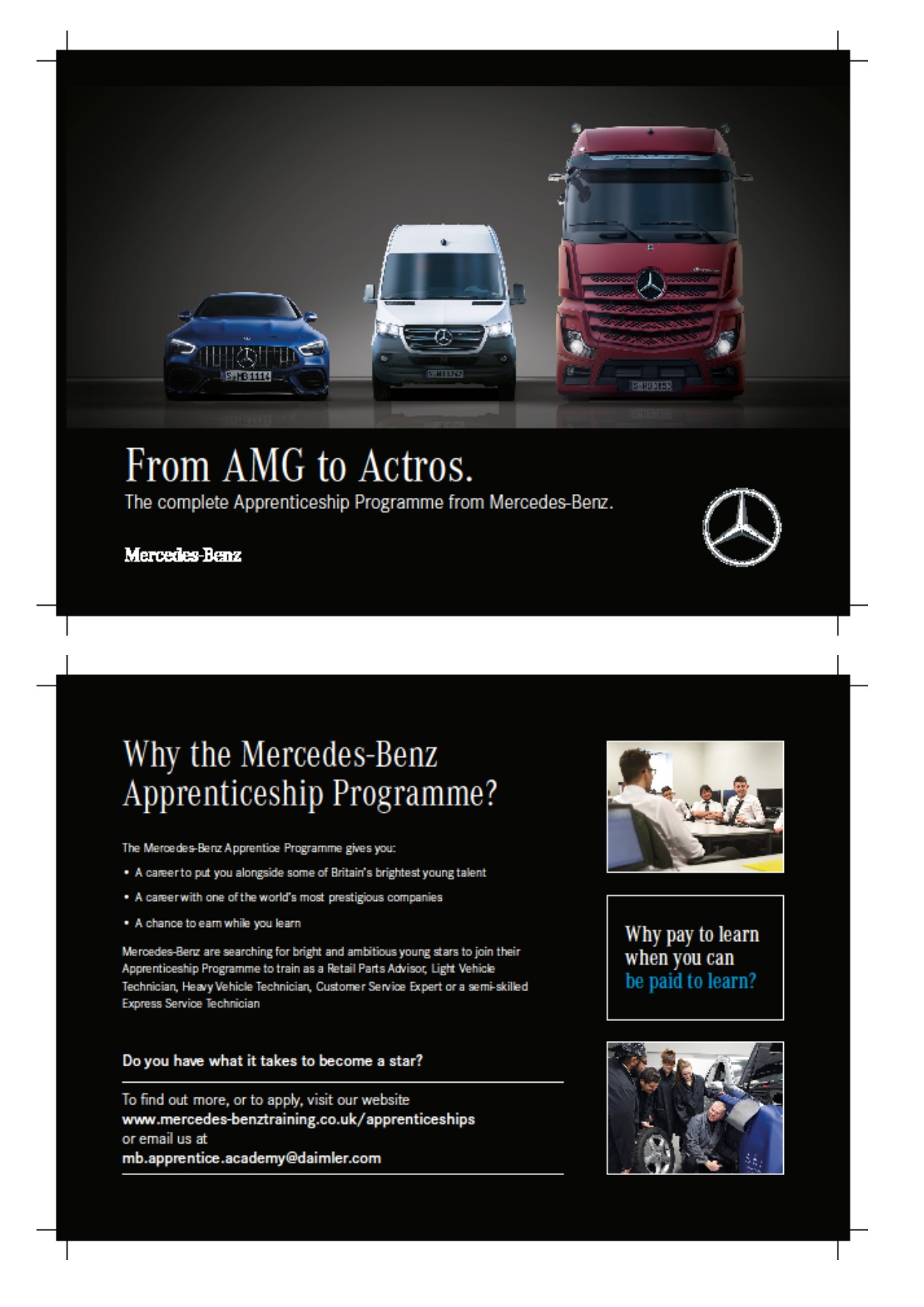 Science Flip Learning

The year 11 Flip learning Chem Unit C10 answers to the tasks are now available in student resources:
S:\Science\0 NEW AQA\Flip Learning Student answers\C10
Students need to access these documents and assess their own work, this will be followed up by your class teachers.
Ms Sultana
---
The year 11 Flip Learning bio unit 8 answers to the tasks are now available in student resources:
S:\Science\0 NEW AQA\Flip Learning Student answers\B8
Students need to access these documents and assess their own work, this will be followed up by your class teachers.
Answers for C9 and C10 will be available over the next couple of weeks
Ms Sultana
Debate Chamber Summer Schools

Debate Chamber Summer Schools – Includes Medicine, Dentistry, Computer Science, Art History, Philosophy, History, Politics, Law, Economics, Physics and English Literature
The Debate Chamber is running a number of Summer Schools next year. Have a look at the website to find out more. There is also some information on the Challenge Board.
It is possible to apply for a bursary to cover the cost.
https://debatechamber.com/summerschools/
Feedback from students who have attended Debate Chamber courses in the past has always been very positive.
Ms Robinson
Challenge Co-ordinator
Year 11 English Workbooks

Workbooks for 'An Inspector Calls' and 'Jane Eyre' are available at Student Services at a reduced cost of £4 each. Please see student services before or after school if you would like to purchase these workbooks.
Ms Schaber
Head of English Faculty
Music Extra-Curricular
If you are a member of a music extra-curricular group, please attend rehearsals regularly.
Wednesday – Glee Club – 3.30 – 5.00 (W33)
Thursday – Orchestra - 3.30 – 4.45 (W33)
Thursday – Year 11 Coursework Catch-Up – 3.30 – 4.45 (W26)
Thursday – WIND BAND IS BACK! – 4.30 – 5.30 (W26)
Friday – Show Band – 3.30 – 5.30 (W33)
If you have instrumental/vocal lessons at the school you should be attending at least one of these clubs regularly.
Ms Bradshaw
Latin Summer School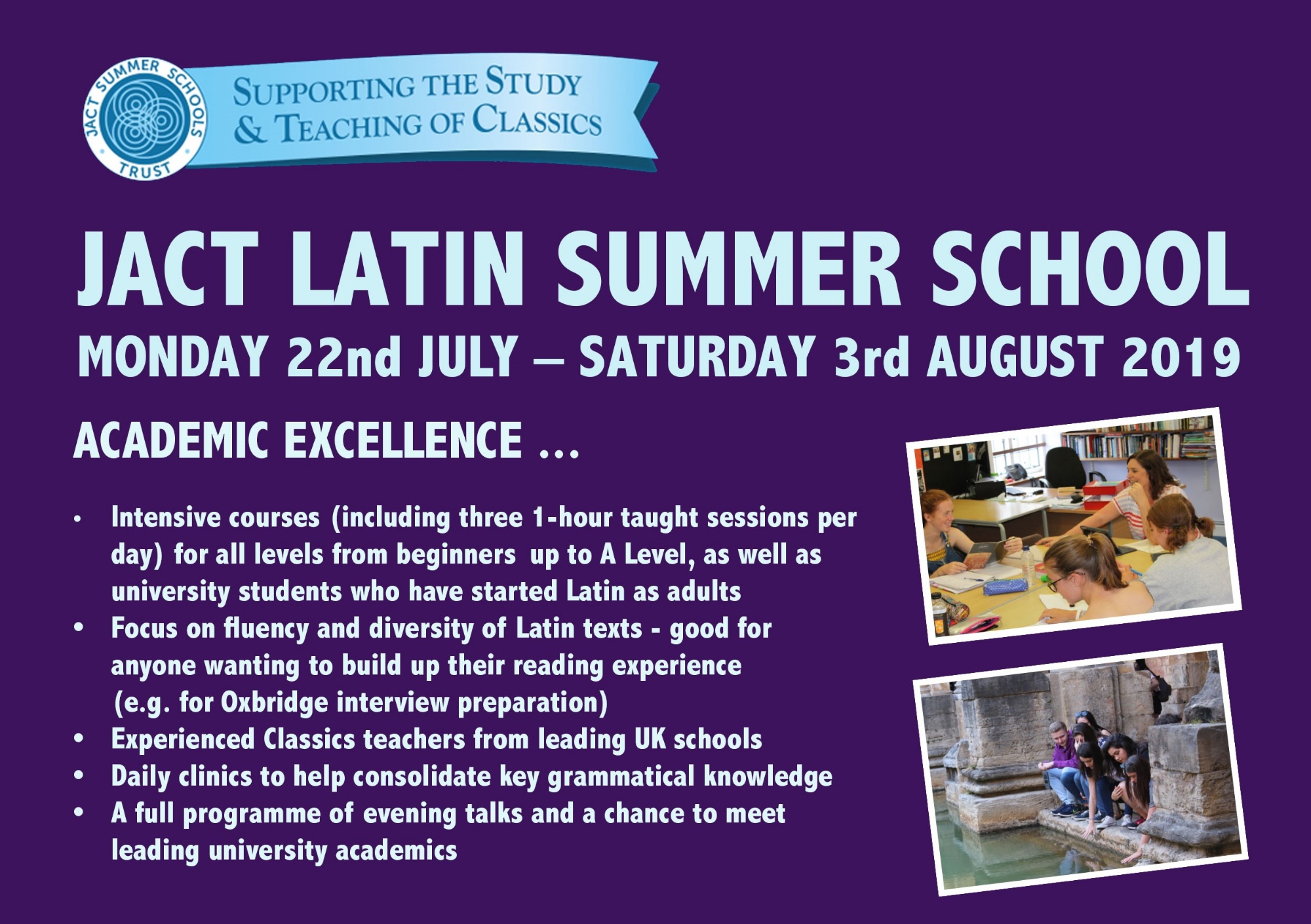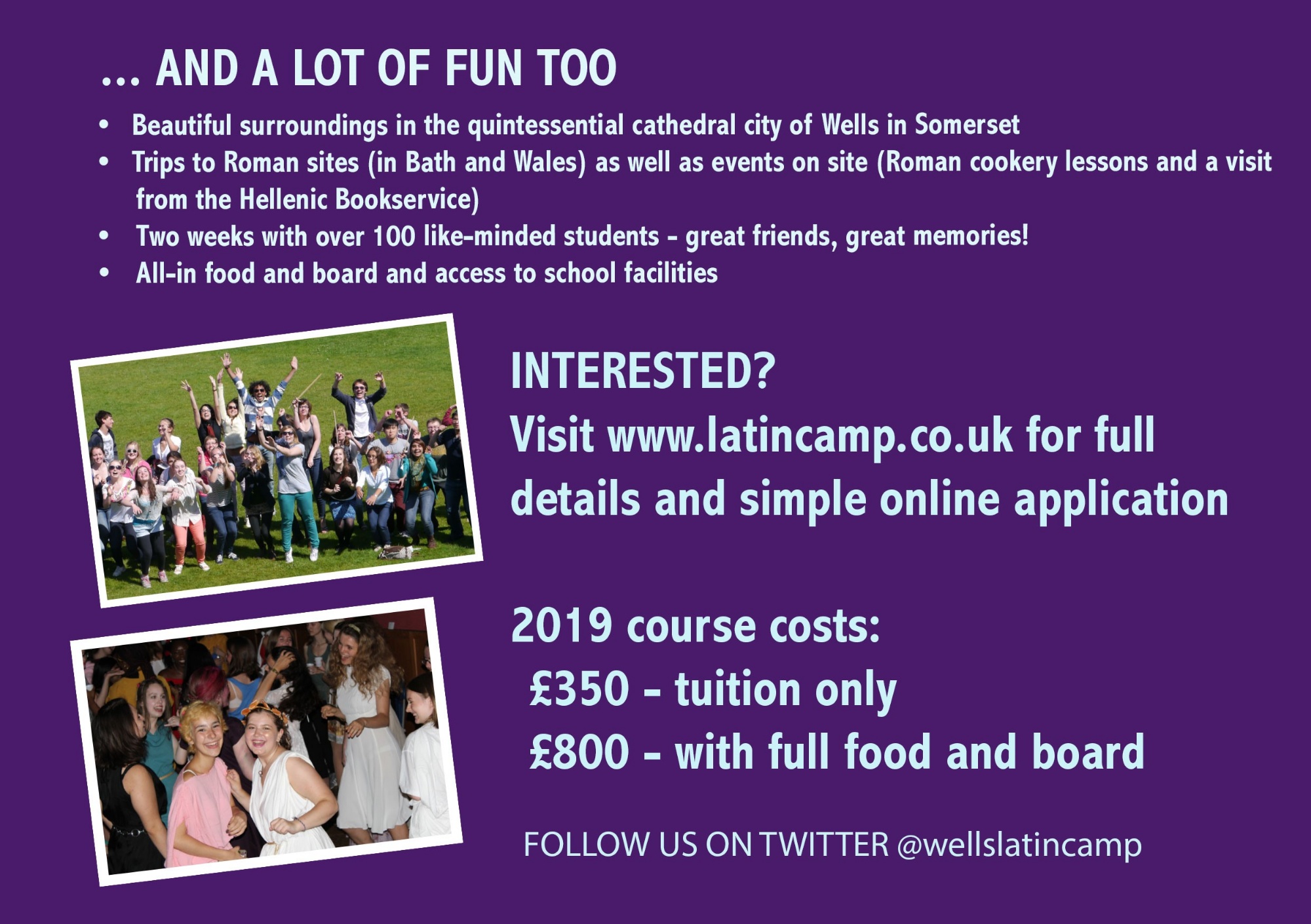 College & Sixth Form Open Days/Evenings

Year 11 Geography Revision

In preparation for the GCSEs, Mr Sterlini has created a revision list for the Year 11 Geography paper which can be found here
College/Sixth Form Lunchtime Lectures

We currently do not have any lectures scheduled.
A Reminder for all Year 11 Students

Important Reminder
All Year 11 students need to regularly check their school emails for important information that is sometimes sent to them.
I have today sent an important email regarding the regulatory JCQ Notices to Candidates for 2018-19 that they need to be familiar with.
If they are unsure of their email addresses please speak to one of the IT Technicians in F15.
Many thanks
Ms Brickett
Exams & Assessment Manager
Study Support

Year 11 revision for Science Wednesday lunch times:
These will take place in G02 with Mr Kerr.
---
KS4 Spanish Club/GCSE support
Please go to F25 every Monday 3:30-4:30pm for extra support with your Spanish GCSE.
If you are a targeted student, you MUST attend every week.
Ms. Prieto, Head of MFL
---
KS4 French Club/GCSE support
Please go to F21 every Monday 3:30-4:30pm for extra support with your French GCSE.
If you are a targeted student, you MUST attend every week.
Ms. Prieto, Head of MFL
Zanzibar Trip July 2018

Exam Anxiety - Supporting at Home
Please click here for helpful advice on supporting your daughter through her exams.
Tips for College Interviews

Tips to make your interview a success are:
Have a conversation. The most successful applicants are those who are themselves
Ask questions. Do express your interest in why you want to study the subject(s) you have applied for and the College
Be yourself. Don't try to answer questions based on what you think your interviewer wants to hear
Prepare. Find out about the course(s) you've applied for. Find out about the career paths or further study options. Find out about the College. Have a look through the website.
Be ready. Always arrive at least 15 minutes early.
Lunch Money Loans

It has become apparent that the number of students borrowing money for lunch has increased dramatically this school year. Lunch money loans should be for emergency purposes only.
Walthamstow School for Girls offers a Top-Up facility via sQuid enabling both students and parents to check balances, top-up lunch money, pay for trips and other sundry items at their own convenience.
An automatic Top-Up can also be activated ensuring your daughter never runs out of money.
A reminder to parents/carers that if you wish to pay for your daughter's school meals by cheque, please make the cheque payable to 'Olive Dining Ltd'.

All students have also been given usernames and passwords to enable payments to be made online via our sQuid system. If you would like a reminder of your daughter's username and password please contact Student Services.
Ms Jolliffe
Student Services
College References
If you require a college reference you need to hand in your completed application form to Student Services in the morning, before registration. You will then be able to collect it after school that day.
Any applications/requests received after break may not be completed until the following day.
We have to adopt this procedure as hundreds of requests come in each year and they all need to be logged and completed.
If you collected your reference before the Christmas holidays it contains your Forecast Grade from your end of Year 10 exam results. After Christmas this was updated and your college reference will have a Forecast Grade based on your Year 11 Mock Examination.
For on-line applications, where a contact e-mail address is requested, you should use the following address:
If you have any questions please see Ms Desbenoit or Ms Jolliffe.
GCSE PE
GCSE PE revision guides are for sale from the PA office for £2.50 each.
Please see Ms Wood if you would like to buy one.