Year 10
Key Dates for Year 10
Parents' Information Evening ...................................................... Tuesday 18 September 2018
Parent Information Evening - 18th September 2018

Year 10 Parents Information Evening
On Tuesday 18 September we will be holding a Year 10 Parents Information Evening in the Hewett Hall. The doors will open at 5:45 pm for a prompt 6:00 pm start. The aim of this Information Evening is to provide you with details on key events your daughter will need to prepare for this year including:
New GCSE curriculum/Measuring progress
GCSE Expectations and Revision techniques (English, Maths and Science)
E-Safety awareness for KS4 students
Work Experience
We would like all students to be supported at this meeting by an adult and so no student will be allowed to attend without a parent or carer present. The event will finish at approximately 7:00 pm.
If you have any further questions regarding the Year 10 Parent Information Evening please do not hesitate to contact Ms Kennedy, Deputy Headteacher responsible for Key Stage 4 or Mrs Jean-Baptiste, Year 10 Student Progress Leader.
Mrs T Jean-Baptiste
Year 10 Student Progress Leade
If you were unable to attend the P.I.E., all the information given can be found here.
African Adventures Youth Development Programme

Dear Parents/Carers and Students
As you know, we run a very exciting school trip to Zanzibar with African Adventures. As much as we would love to, we can't take everyone, but we would like all of our students to have valuable, life changing experiences like this.
African Adventures have contacted us to let us know that they have launched their Youth Development Program which runs next summer for 16 to 18 year olds.
Individuals can choose between trips to Ghana, Kenya and Zanzibar.
Although this trip isn't run through our school, we would highly recommend African Adventures and the opportunities they offer. This will also be a fantastic opportunity to meet other like minded young people and to make new and exciting connections.
You can find all of the details at www.african-adventures.co.uk/ydp
It would be fantastic to see some of our students get involved.
If you have any further questions, you are welcome to email me on mphilippou@wsfg.waltham.sch.uk and if I can't answer your query I can pass it on to the African Adventures Team.
Good luck!
Ms Philippou
Assistant Headteacher
Ted Ed Club
On Tuesday 7th May from 5.30pm- 6.30pm, nine students will be delivering their TED Ed style talks.
You are welcome to attend to hear the result of their hard work. Refreshments will be available afterwards.
Elif, Tulin, Iris and V (Year 10) will be speaking, along with some students from Year 7.
Working Talk titles include:
Disney Princesses
Perfection within the media
Animal Cruelty
I am the child of immigrants
The heroes of the road
Peas and Carrots
We look forward to seeing you there!
London Tech Week Competition
London Tech Week: Schools Competition For Year 9 and Year 10 Students
How can technology improve London Life?
Join the festival's schools competition to design a tech-based solution to help improve life in the capital.
London is one of the most exciting and busy cities in the world, and with this comes challenges.
¨ How can tech improve areas such as your safety, transport travel, health, parks and public spaces?"

¨ Think about the tech you use in everyday life – how can this be applied to social problems to create solutions?"
Submissions can be in any creative form, including PowerPoint, poster or video. The competition is open to Year 9 and 10 students in groups of no more than four.
Competition key dates:
March: Competition Launched!
May 10th: Submissions closed & reviewed
May: Shortlisted finalists announced
June 13th: Schools Final Pitch Off & Winners Ceremony
Submission and more information:
https://tmt.knect365.com/london-tech-week/schools-competition
T: +44 (20) 7551 9495
Mr Bryant
Head of ICT
Chemistry Revision
Great summary sheets for all Chemistry topics:
Find these summary sheets for all AQA GCSE Chemistry / Trilogy topics here at
OR
I have also saved the relevant sections in Student resources/ Science/ 0 new AQA /Chem revise summary sheets (You tube)
Ms Brunas
Barge Haybay Weekend

In June we are travelling to Maldon in Essex for a weekend of outdoor adventures and activities such as kayaking and climbing and high ropes.
We stay on a moored houseboat and do all our own cooking and cleaning.
There is space for 24 students - all years are welcome - and the cost is £100.
If you are interested in coming, please sign up on the door to G68.
If you have any questions, please see Ms Famiglietti
Year 10 Work Experience
Congratulations to year 10 for getting enough placements secured in time! I'm pleased to confirm that we will be going ahead with Work Experience 2019.
Congratulations to 10H, the Krispy Kreme winners, for securing all of their placements first.
Unfortunately, there are still some students who have not submitted their forms.
Please be aware that any student whose form is not submitted either in person or by email to Ms Philippou by 4.30pm on Wednesday 1st May at the latest will not be able to complete a work experience placement. We do not want any students to miss this opportunity so please ensure that you submit your form on time.
Many thanks,
Ms Marianna Philippou
Assistant Headteacher
Violence Against Women and Girls Project (VAWG)
Dear Parents and Carers
WSFG is working in partnership with various organisations in the Borough to raise awareness of violence against women and girls in Waltham Forest.
As a girl's school, we are a hub for young women to learn about this external challenge that can affect the well being of all. This project is aimed at Years 8-10 in particular.
The main focus of the project is building support in preventing and offering early help in relation to VAWG.
WSFG is one of a few secondary schools in Waltham Forest to embrace this whole school approach to this issue.
Ms Pratt
Assistant Headteacher
Debate Chamber Summer Schools

Debate Chamber Summer Schools – Includes Medicine, Dentistry, Computer Science, Art History, Philosophy, History, Politics, Law, Economics, Physics and English Literature
The Debate Chamber is running a number of Summer Schools next year. Have a look at the website to find out more. There is also some information on the Challenge Board.
It is possible to apply for a bursary to cover the cost.
https://debatechamber.com/summerschools/
Feedback from students who have attended Debate Chamber courses in the past has always been very positive.
Ms Robinson
Challenge Co-ordinator
Music Extra-Curricular

If you are a member of a music extra-curricular group, please attend rehearsals regularly.
Wednesday – Glee Club – 3.30 – 5.00 (W33)
Thursday – Orchestra - 3.30 – 4.45 (W33)
Thursday – Year 11 Coursework Catch-Up – 3.30 – 4.45 (W26)
Thursday – WIND BAND IS BACK! – 4.30 – 5.30 (W26)
Friday – Show Band – 3.30 – 5.30 (W33)
If you have instrumental/vocal lessons at the school you should be attending at least one of these clubs regularly.
Ms Bradshaw
Latin Summer School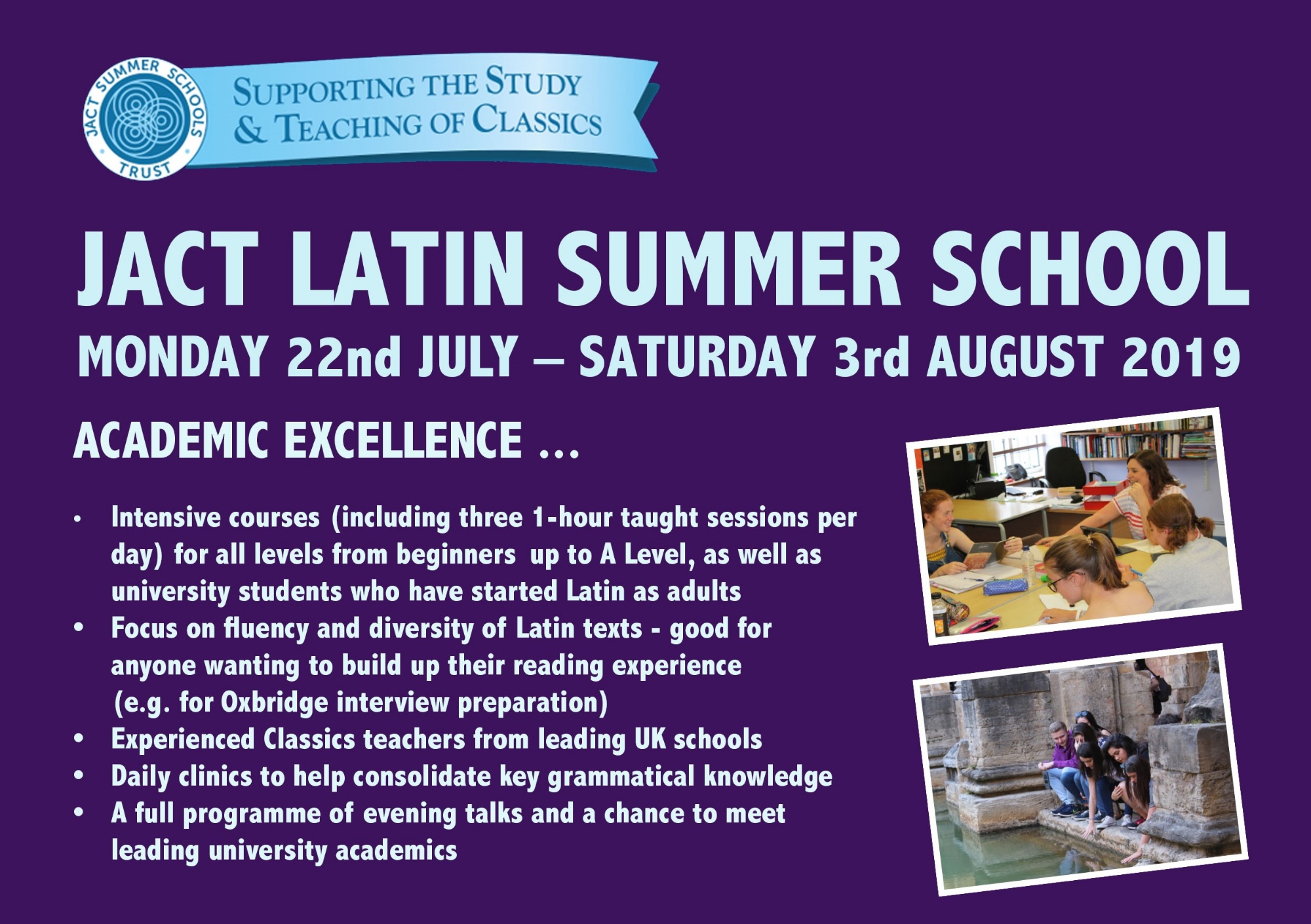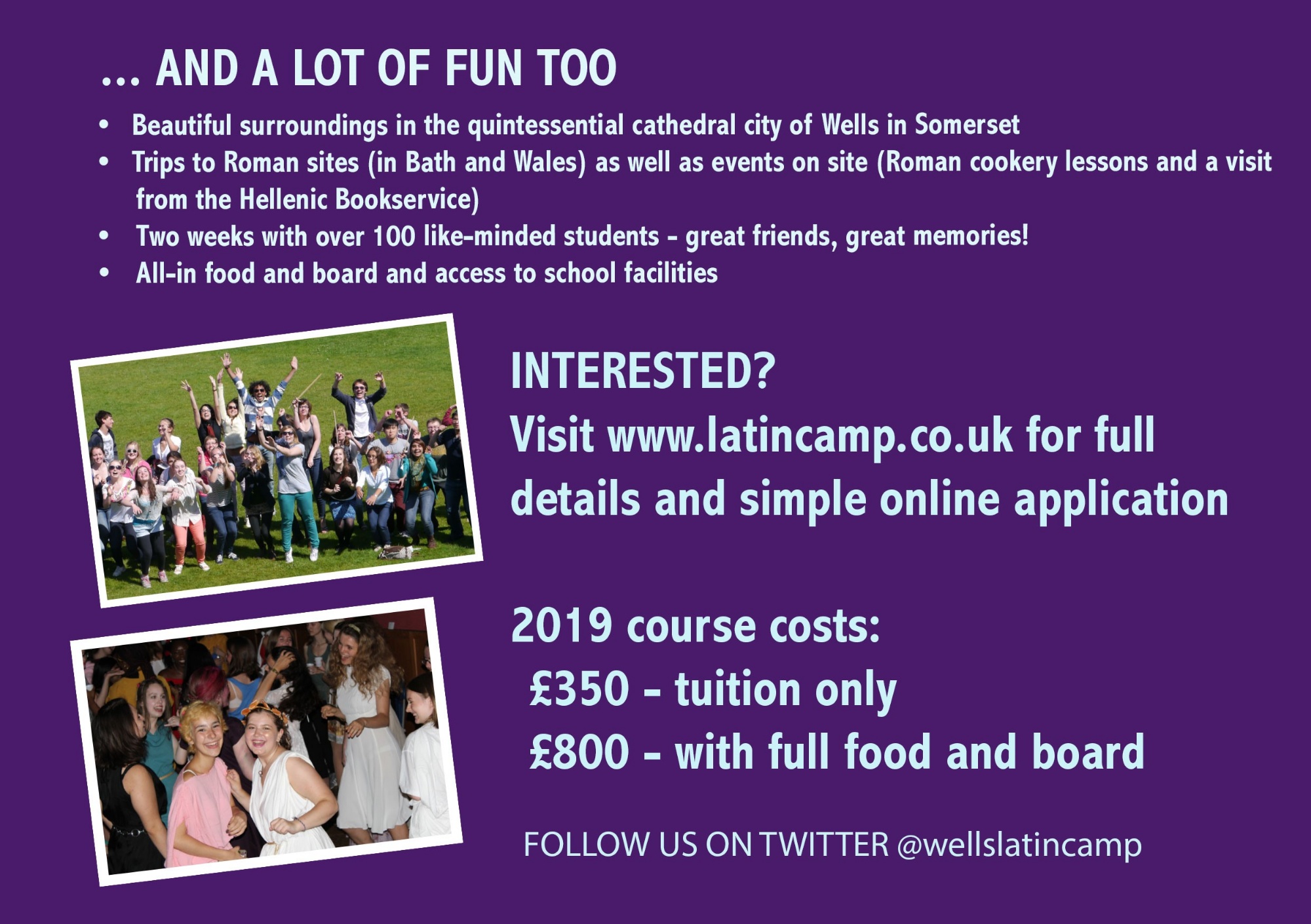 Lunch Money Loans

It has become apparent that the number of students borrowing money for lunch has increased dramatically this school year. Lunch money loans should be for emergency purposes only.
Walthamstow School for Girls offers a Top-Up facility via sQuid enabling both students and parents to check balances, top-up lunch money, pay for trips and other sundry items at their own convenience.
An automatic Top-Up can also be activated ensuring your daughter never runs out of money.
A reminder to parents/carers that if you wish to pay for your daughter's school meals by cheque, please make the cheque payable to 'Olive Dining Ltd'.

All students have also been given usernames and passwords to enable payments to be made online via our sQuid system. If you would like a reminder of your daughter's username and password please contact Student Services.
Ms Jolliffe
Student Services
GCSE Science Revision Guides
Science GCSE Revision Guides
The Science Department will be selling AQA GCSE Science Revision Guides to Years 9 & 10 from Student Services at a much reduced price.
You are able to buy them from Student Services for the following prices:
Combined Science (Higher or Foundation) £8.00 (list price £16.99)
Triple (Higher tier only - for students taking separate science) £11.00 for all 3 books (list price £32.97)
We would like to encourage all students to purchase the guide(s) as they will be a great aid to revision and learning.
Students entitled to Free School meals are able to purchase the books at half the price, £4 for combined, £5.50 for triple.
Mr Kerr
Head of Science
PSHE in Year 10