Events in our School, Local and Wider Community
Please see below for events and activities that may be of interest to students, parents/carers, staff and other members of our school community.
Exhibition of Ms Hepworth's Art Work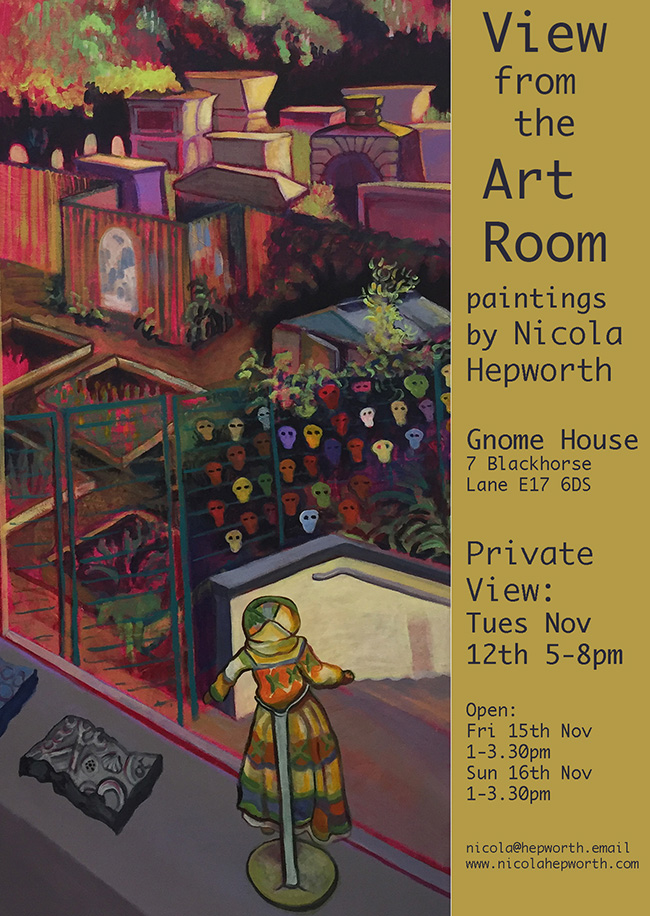 Free Trees!

55,000 Trees To Be Given To Londoners For Free
55,000 free trees are being offered to Londoners, as part of an attempt to tackle air pollution in the capital.
30,000 of the trees are available for Londoners to plant in their gardens and shared green spaces, while community groups and schools can apply for some of the further 25,000 trees to be installed at local planting events.
How to get your free tree
If you've got a private, shared or community garden that would benefit from a tree or two, you can apply to receive them from the Woodland Trust, which is supplying them as part of its Big Climate Fightback campaign. The trees are supplied in pairs — a rowan tree and a cherry tree — and you can apply by following this link before 11 November to be in with a chance of getting a pack.
WSFG Christmas Card Competition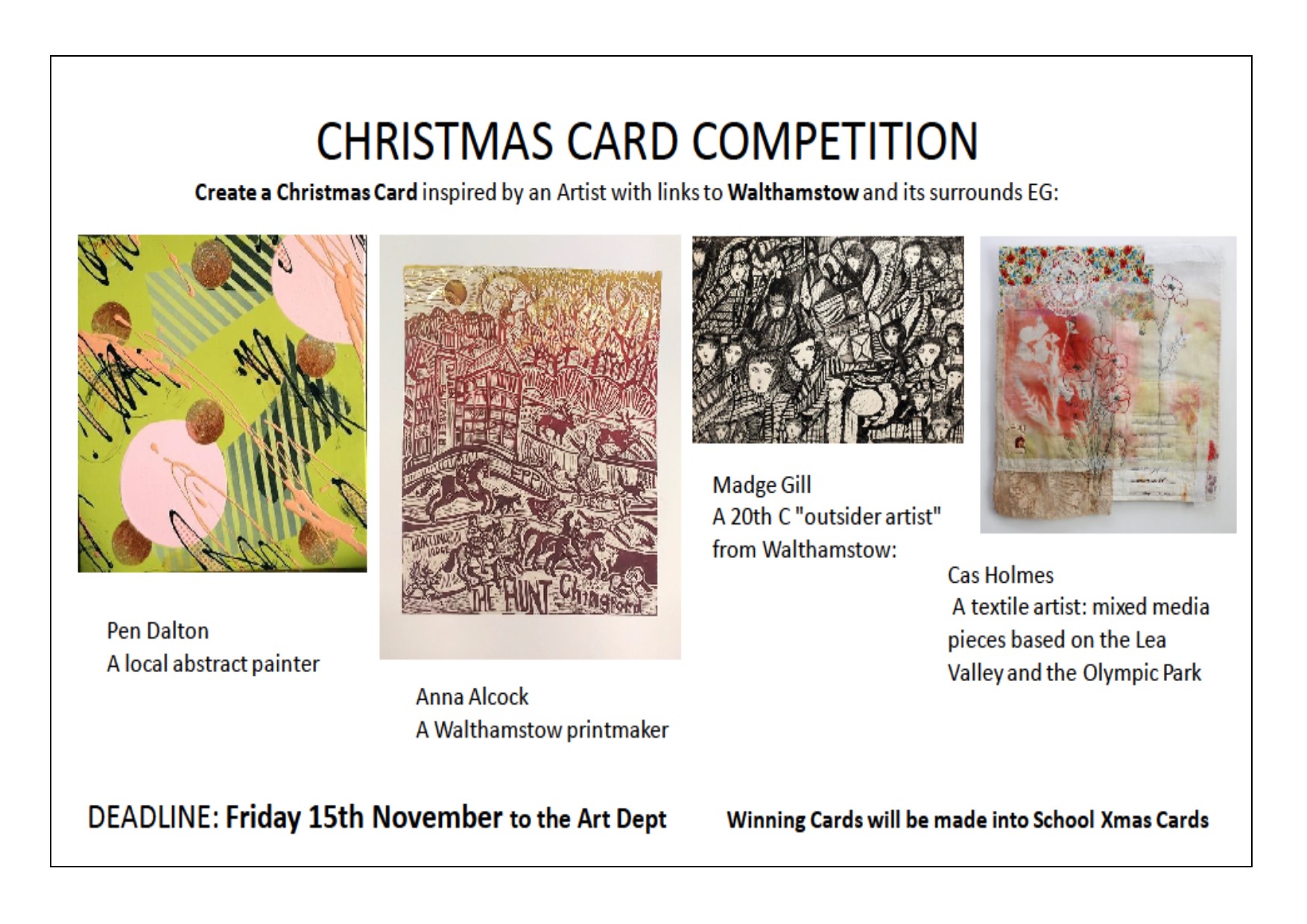 WSFG Friends Group Launch Event​​​​
Wednesday 20th November
Learning Resource Centre, 6pm.
Calling All Parents and Carers
Would you like to get involved in a new WSFG Friends group to meet other parents/carers, support the school and help raise funds for school projects?
If so, please come along to the Learning Resource Centre on Wednesday 20th November at 6pm and find out more.
Light refreshments will be provided.
Please let Lesley Winter know if you can come for catering purposes on 0208 509 4910 or email lwinter@wsfg.waltham.sch.uk
We regret we are unable to provide crèche facilities but if childminding is a problem, then younger siblings are welcome.
Unable to attend?
Your ideas, suggestions and expertise are most welcome.
Send an email to Lesley Winter, details above, and we will be in touch.
We look forward to seeing you!
Thank you for your support.
The Friends Committee
Liberty 2019
Mayor of London and Waltham Forest London Borough of Culture 2019 present a free festival to celebrate the work of Deaf and disabled artists.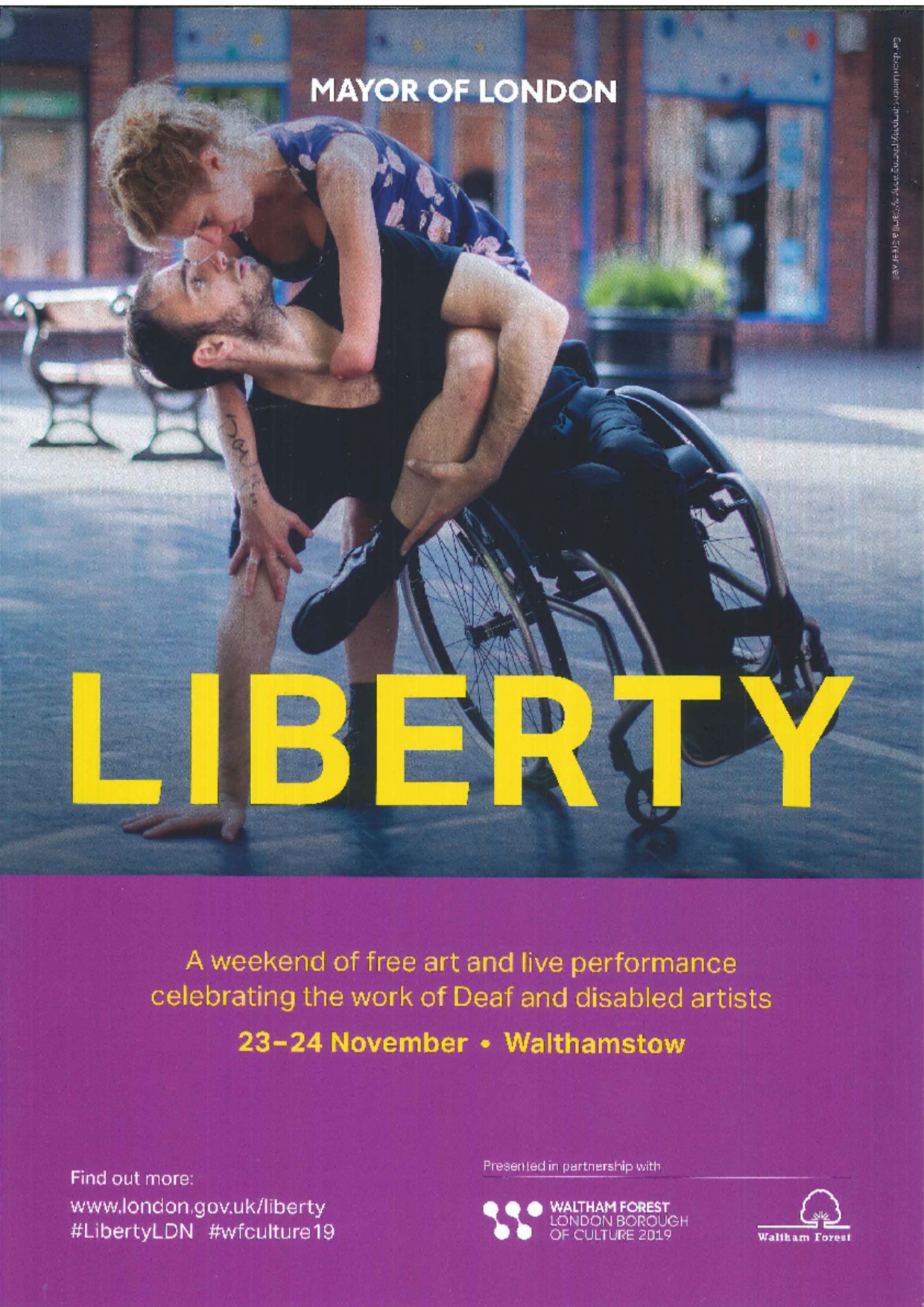 Start Date: Saturday 23 November 2019
End Date: Sunday 24 November 2019
Venue: Walthamstow, Various Locations, London, E17, United Kingdom
Cost:Free
Liberty, The Mayor of London's free festival celebrating the work of Deaf and disabled artists is coming to Waltham Forest. Presenting an exciting weekend of cutting edge arts in the spaces and places of Walthamstow produced in partnership with Waltham Forest London Borough of Culture 2019. This year's Liberty presents a diverse programme of ground-breaking art and performance.
Cllr Claire Coghill, Leader of Waltham Forest Council, said:
We are delighted to be working with the Mayor of London to bring Liberty to Waltham Forest London Borough of Culture 2019. As we move towards the end of the year, we can showcase some of the fantastic work developed through our grants programmes this year, alongside some of the nation's leading companies working with D/deaf and disabled artists. Liberty is an example of our commitment to supporting the capacity of local businesses and venues to host cultural activity, and to make what they do more accessible and inclusive for all.
Arboria Luminarium: Architects of Air
Nwando Ebizie: Distorted Constellations
Deaf Rave
Handprint Theatre: Our Patchwork Community
Shyne Phiri: Outside In
Knowledge Exchange podcast session
Byron Vincent: Instagramming the Apocalypse
Candoco Dance Company: You and I Know
Unlimited House of Krip Documentary
Liberty Scratch
Accessibility
Most performances will be free to drop-in, with a number of free ticketed talks and workshops. All venues taking part in Liberty will have a range of access facilities, and there will be additional accessible transport available to take audiences between events.
London Borough of Culture is working with live music and event accessibility charity Attitude is Everything to support Waltham Forest venues to make what they do more accessible and inclusive for D/deaf and disabled people.
A downloadable programme and further information on access will be available soon.
Franklin's Young Inventors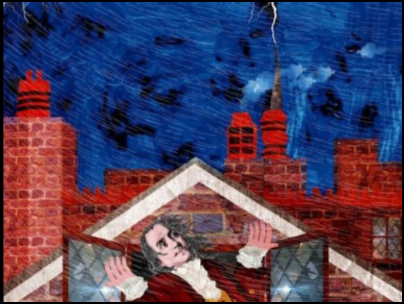 Please note: these events take place in Benjamin Franklin House (London) and are run by their education department.
A Saturday science club for 11-14 year-olds, Franklin's Young Inventors takes place every 2nd and 4th Saturday of the month (within term time) at Benjamin Franklin House.
The sessions run from 9.30am to 11.30am and are free to attend. Participants will be inspired by the breadth of Franklin's scientific curiosity and carry out experiments to further their understanding of a range of core topics from the Key Stage 3 science curriculum. Please find further details of upcoming sessions below:
· Saturday 9 November - Pollination (Biology)
· Saturday 23 November - Photosynthesis (Biology)
· Saturday 14 December - Fuels and costs (Physics)
· Saturday 11 January - Energy transfer (Physics)
· Saturday 25 January - Forces (Physics)
· Saturday 8 February - Sound (Physics)
· Saturday 29 February - Balanced Diet (Biology)
· Saturday 14 March - Skeleton (Biology)
· Saturday 28 March - Muscles (Biology)
If you would like to find out more about the programme, please get in touch via
e-mail education@benjaminfranklinhouse.org or by calling 02078392013.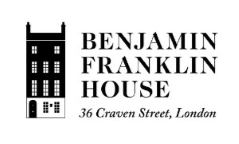 Christmas Fair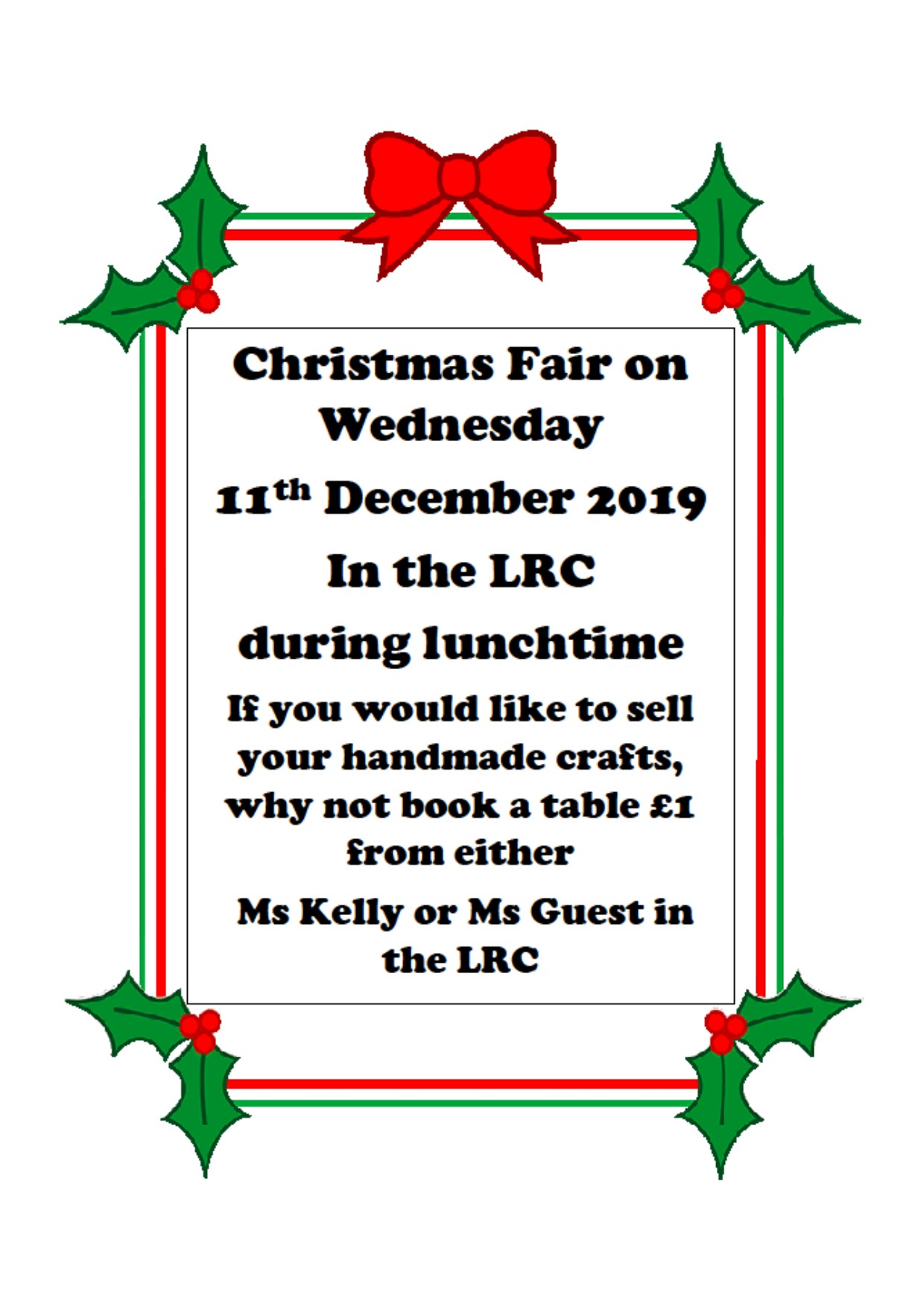 Christmas Day Party
Don't spend Christmas day alone ...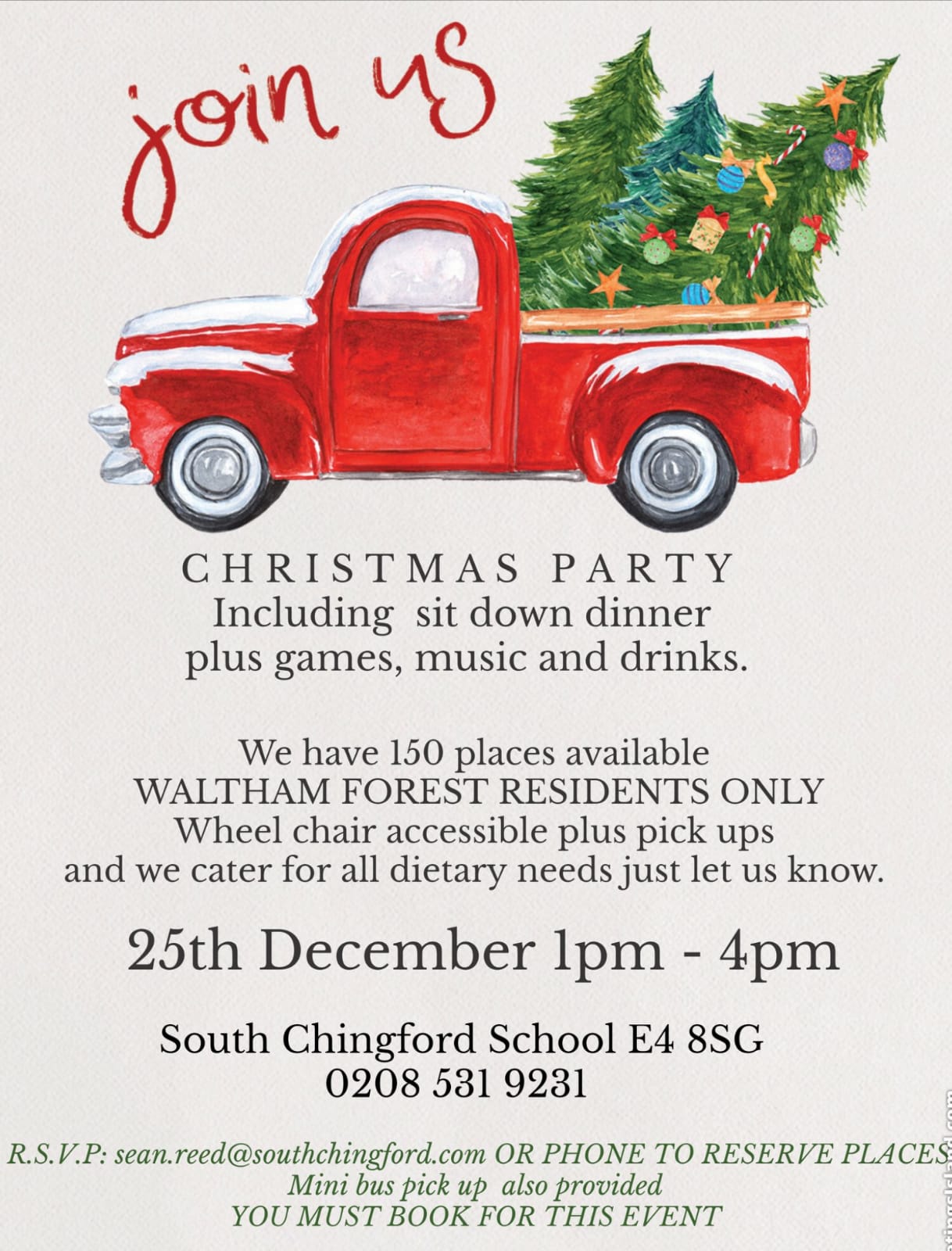 Over 50s Coffee Mornings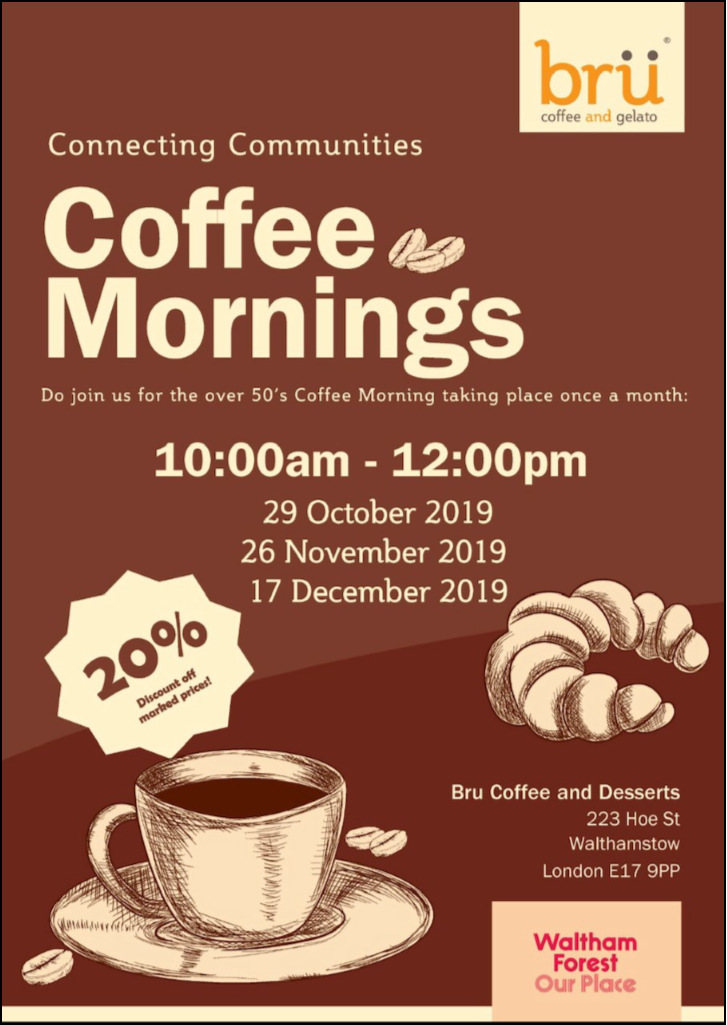 English Language ESOL Advice Service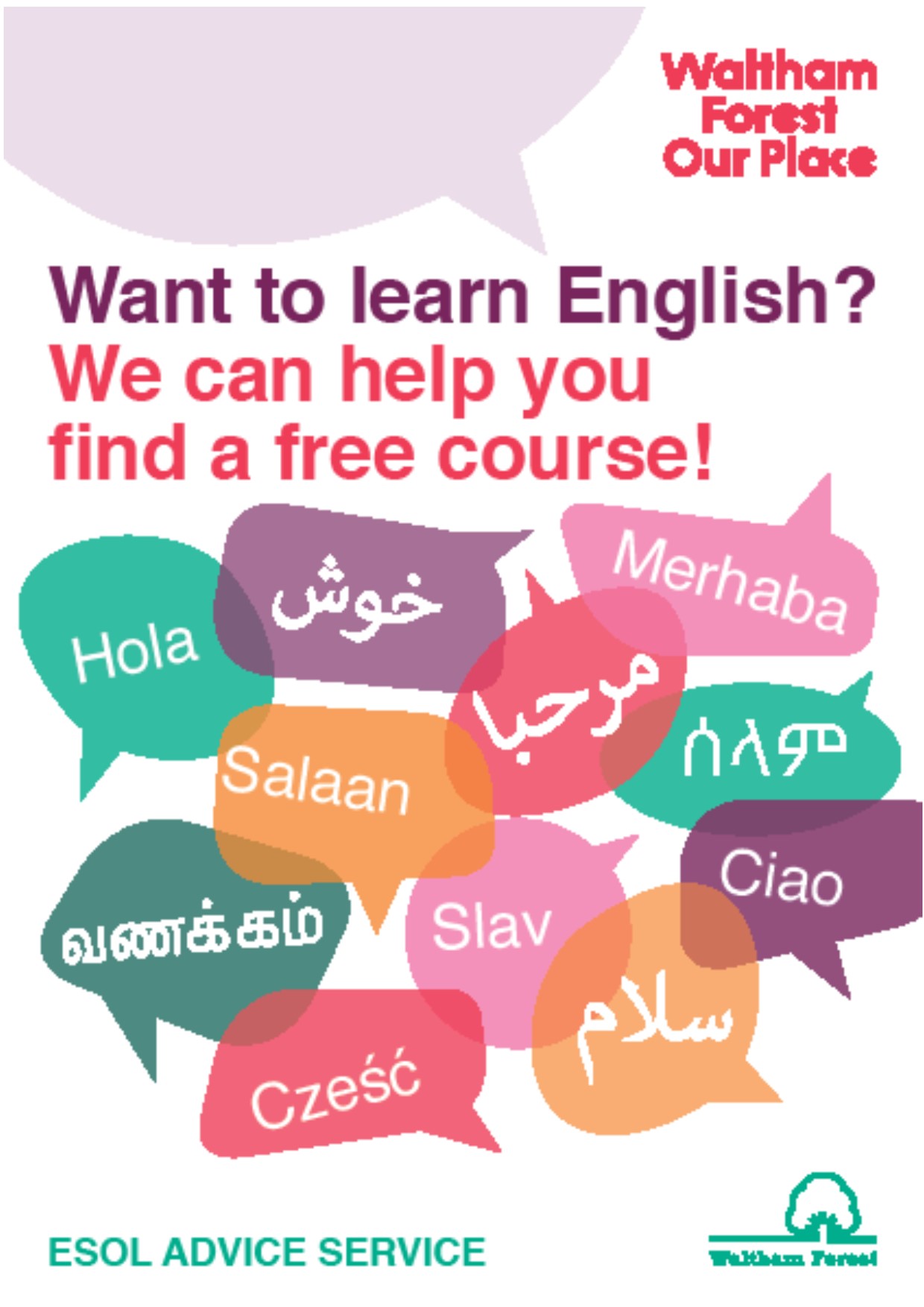 Kicks @ WSFG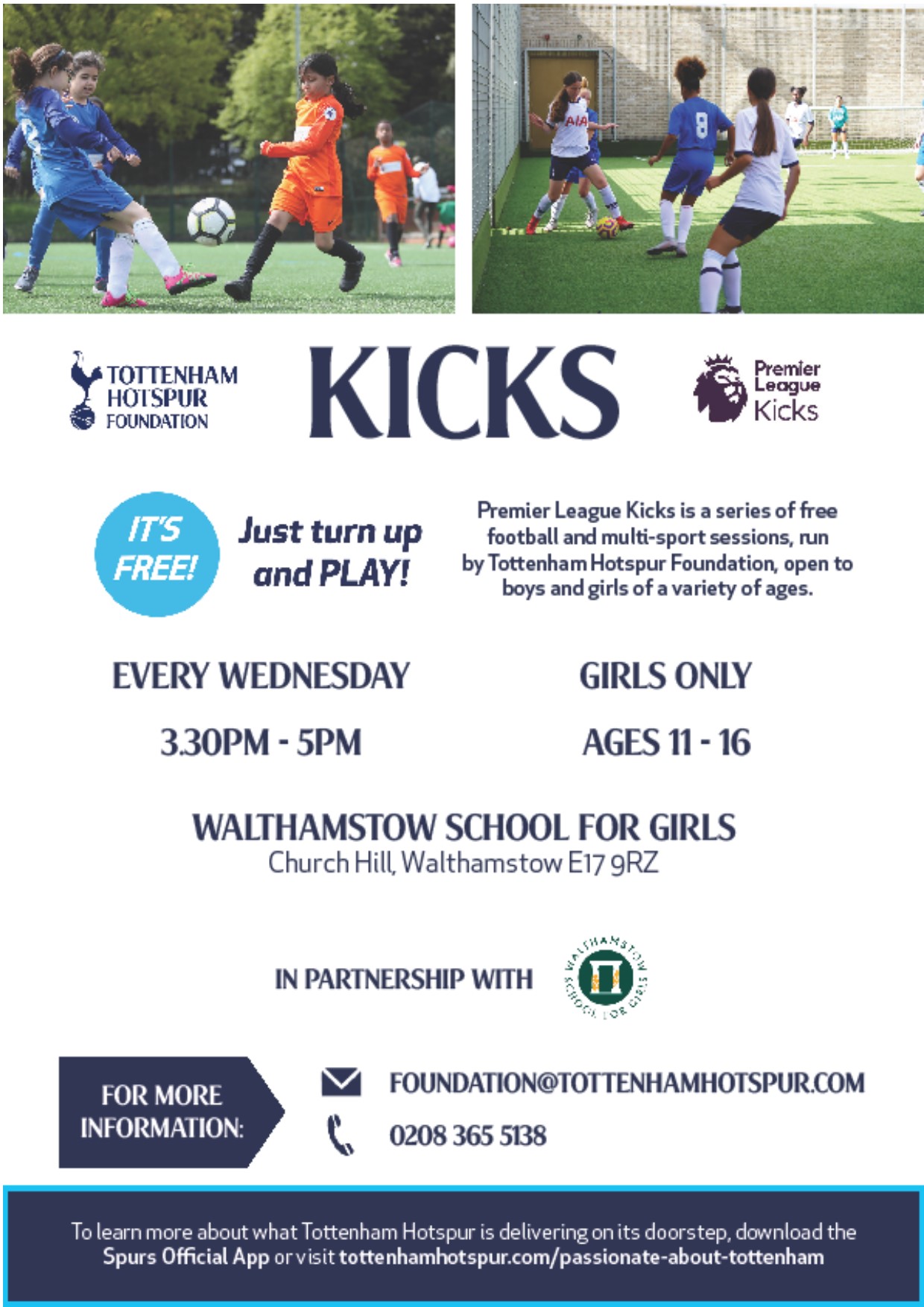 Phoenix Flames Children's Netball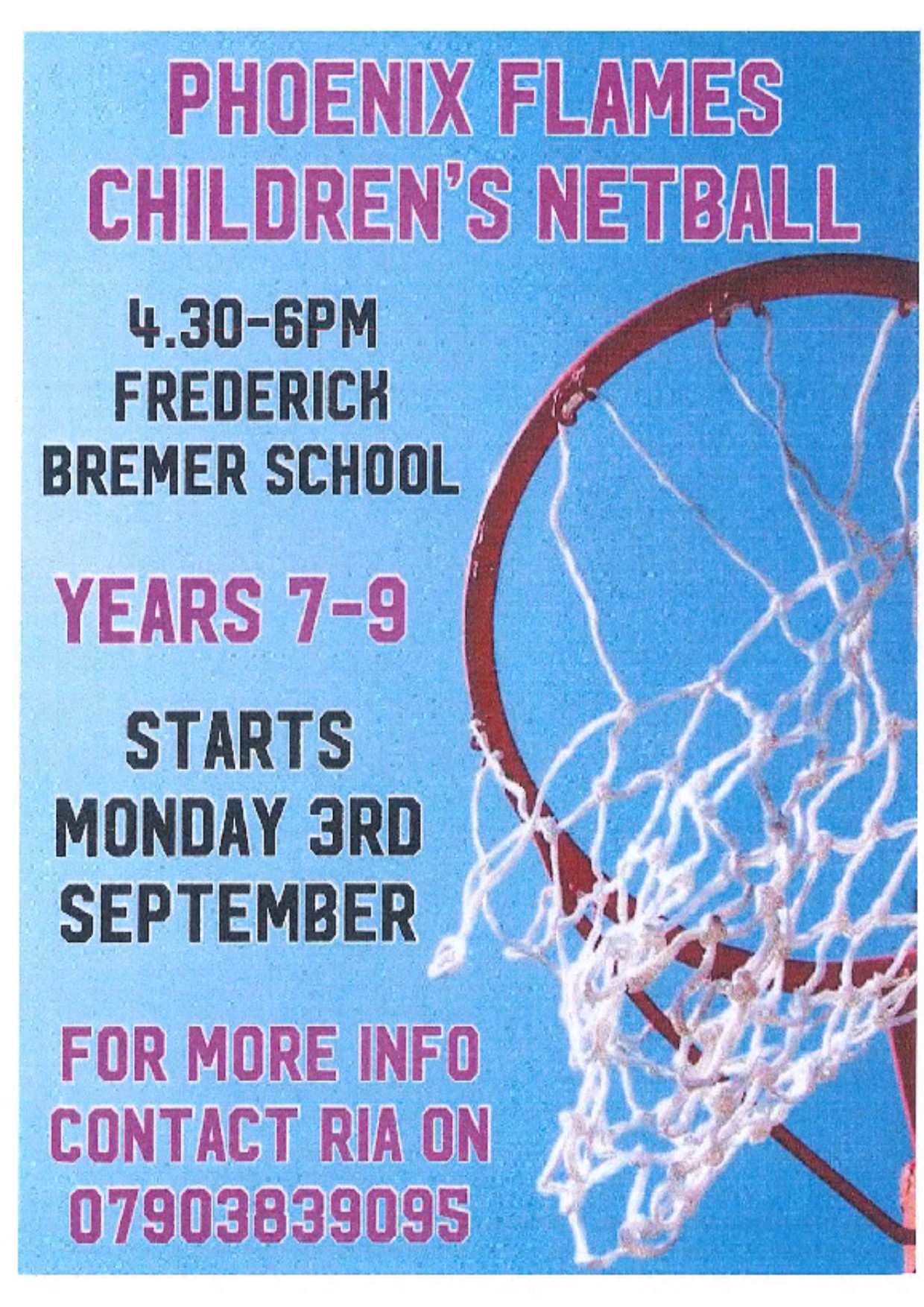 Olympia Handball Club Juniors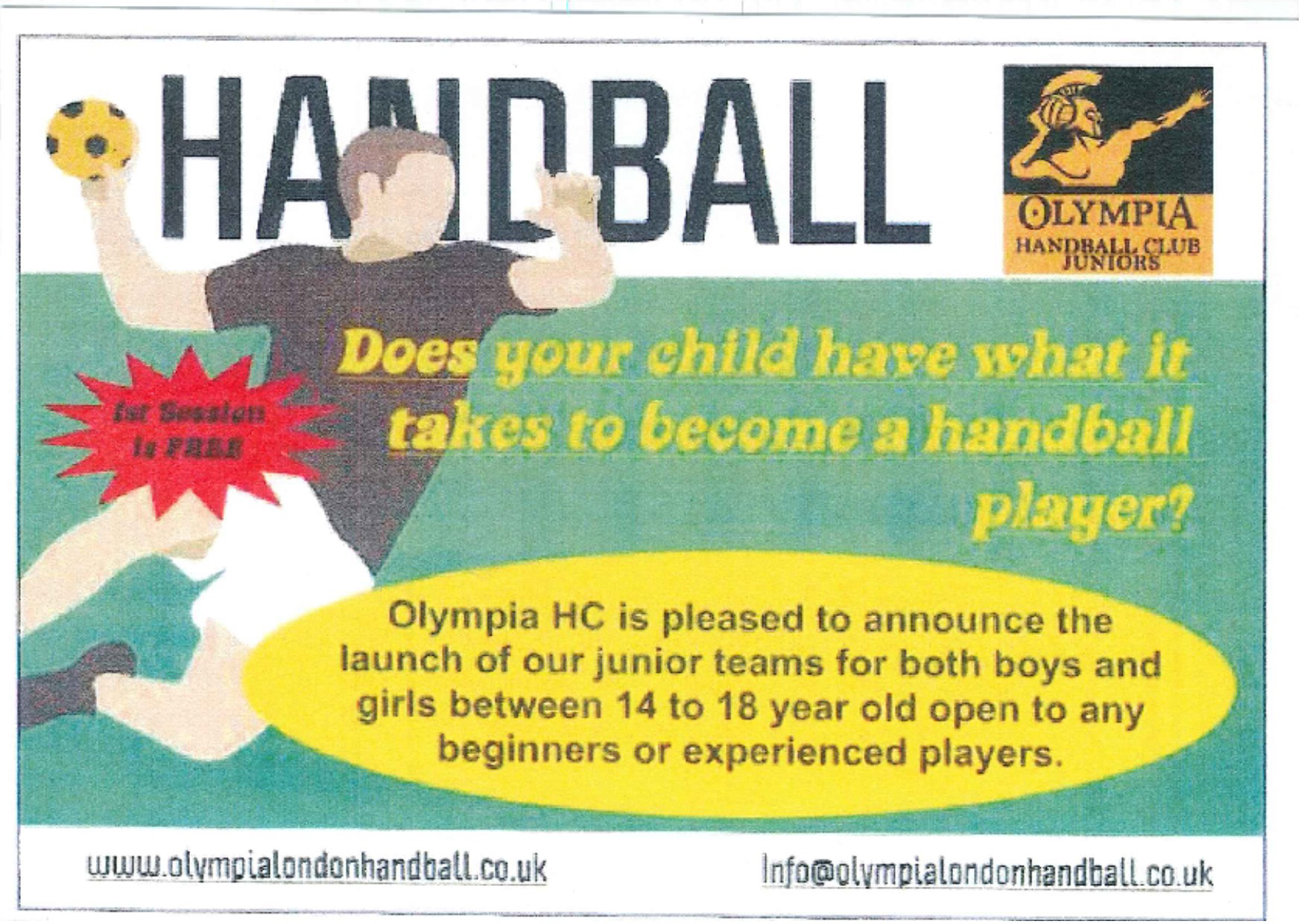 E17 Gymnastics Club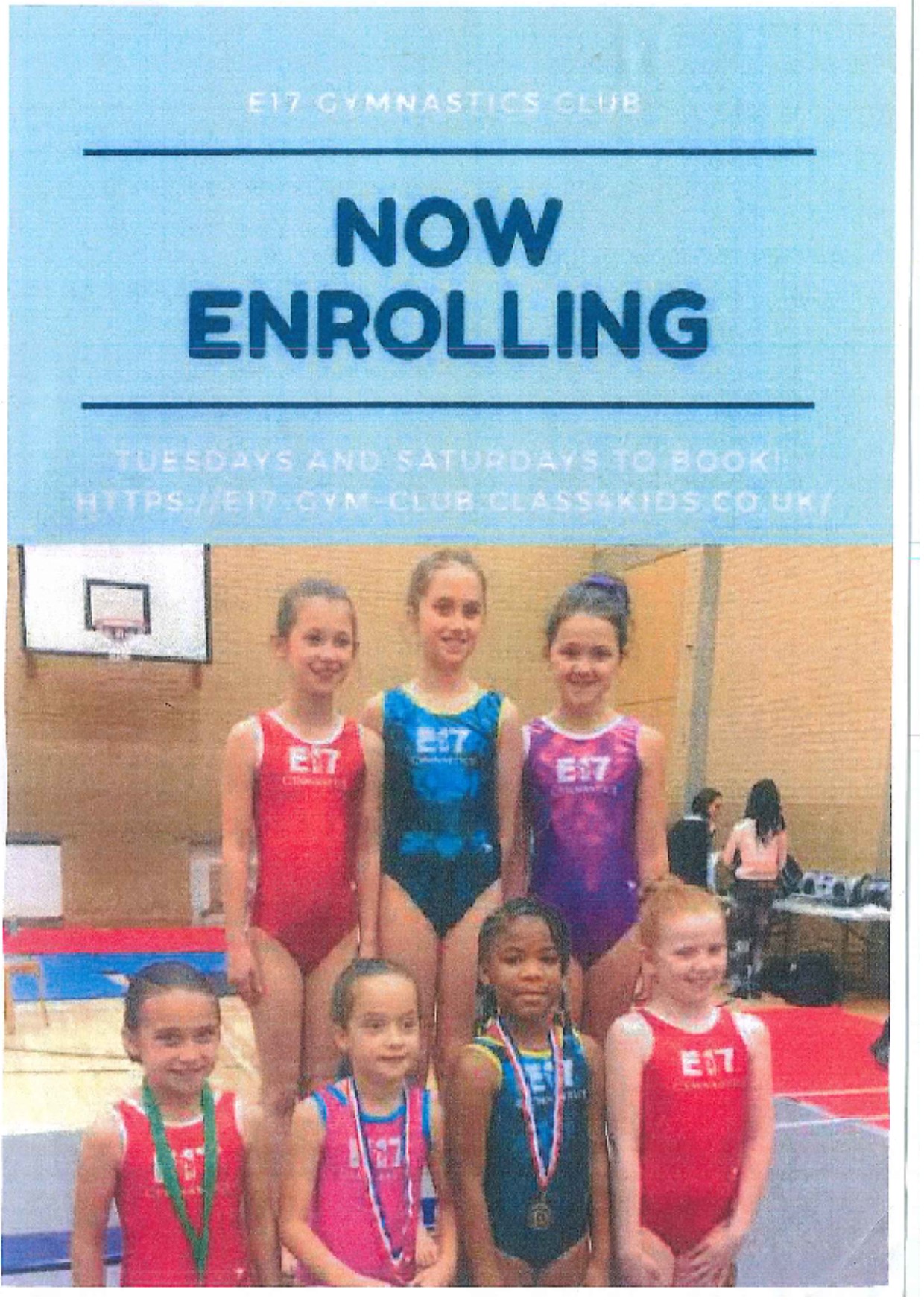 Tritons Swim School
Can you swim 25 metres or more?
Are you interested in learning a new skill?
Would you like to keep fit?
At TRITONS we are currently running the following
Half term crash courses and 1-2-1s
Help with GCSE Swimming
Rookie lifeguard (first steps on becoming a lifeguard)
NPLQ (NATIONAL POOL LIFE GUARD QUALIFICATION)
ASA/STA L1 and 2 swimming teachers
FIRST AID AT WORK
Save A baby's life and more
Classes held at; Waltham Forest College, 707 Forest Road, Walthamstow, E17 4JB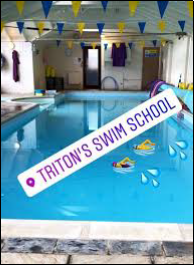 If you are interested in any of the above, please contact us at;
info@tritons.org.uk
Amber Childs
Service manager
Tritons swim school

New Local History Book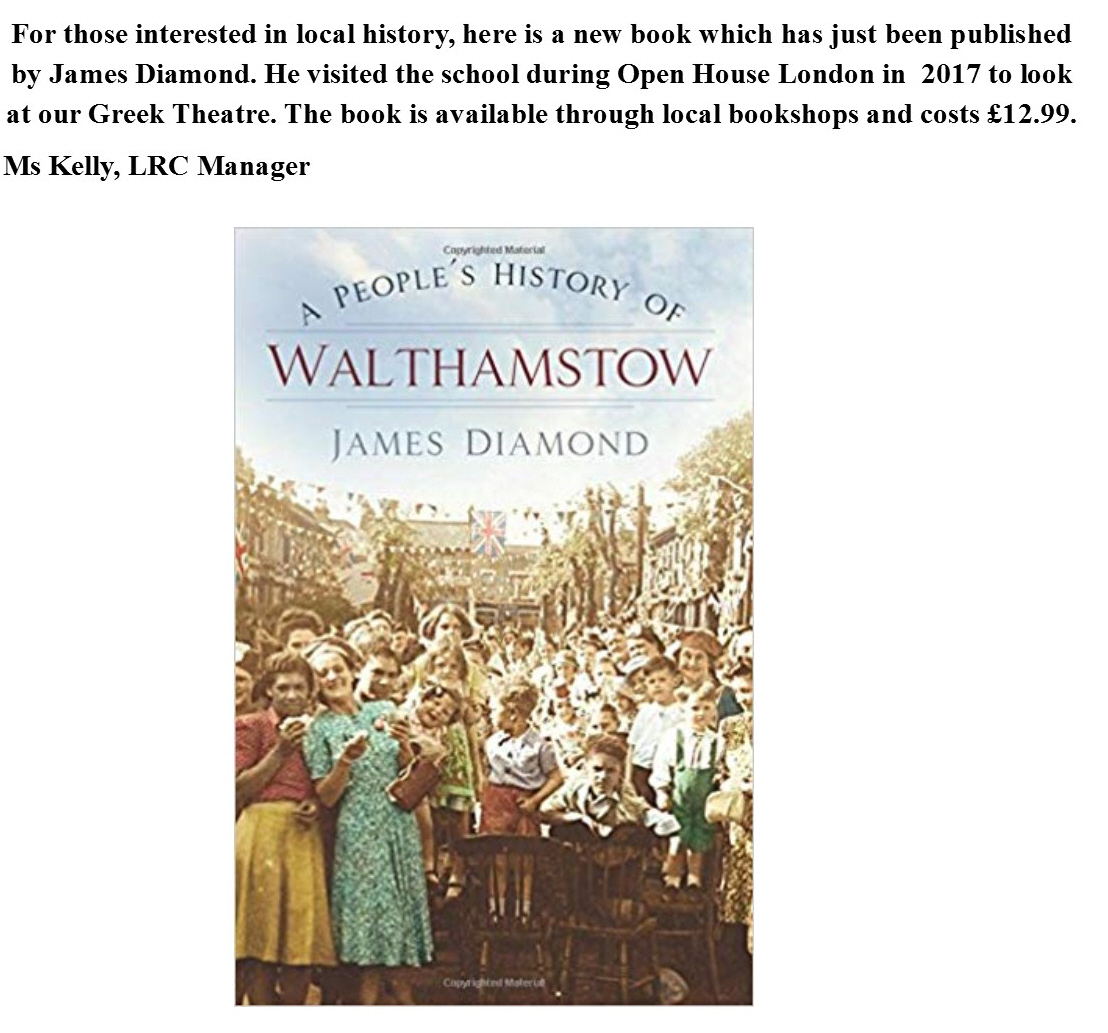 Girls Only Football Club

Female Only Football Teams and Development Programmes (AFC Leyton - Arsenal Sister Club)
AFC Leyton is a female only football club based in Waltham Forest. Despite our name, all our matches and squad training occurs at Salisbury Hall playing Fields and 3G pitches, Walthamstow Avenue, E4 8ST - which is the back of Sainsbury's just off the Billet Roundabout.
We have 330 female players in our club and we play competitively in the Essex Girls County Football League as well as the Capital Girls Cups.
We are looking for players to join our League teams in the following age groups:
Ages 8 to 11 - for our existing U10s and U11s teams and our new U9s team
Age 11 to 12 - for our new U13s team
Age 15 to 16 - for our new U16s team
Development players of any age 5+ are welcome to join us. We have sessions for all ages (including ladies 18+)
Any female players that love to play football and would benefit from professional UEFA training in an excellent community based female only football club, see the letter below. Talented players in
AFC Leyton have gone on to play for Watford, West Ham, Tottenham Hotspur, Arsenal, Millwall and at Essex and Charlton Regional Talent Centres as well as England U15s training camps.
For schools, we are also offering free football development sessions for your existing girls' teams to try out our professional UEFA coaching. This programme is designed to get girls interested and stay in football/team sports.
If you would like any further information on AFC Leyton, please do not hesitate to get in touch.
Best wishes

Louise McGing
Club Secretary
AFC Leyton Girls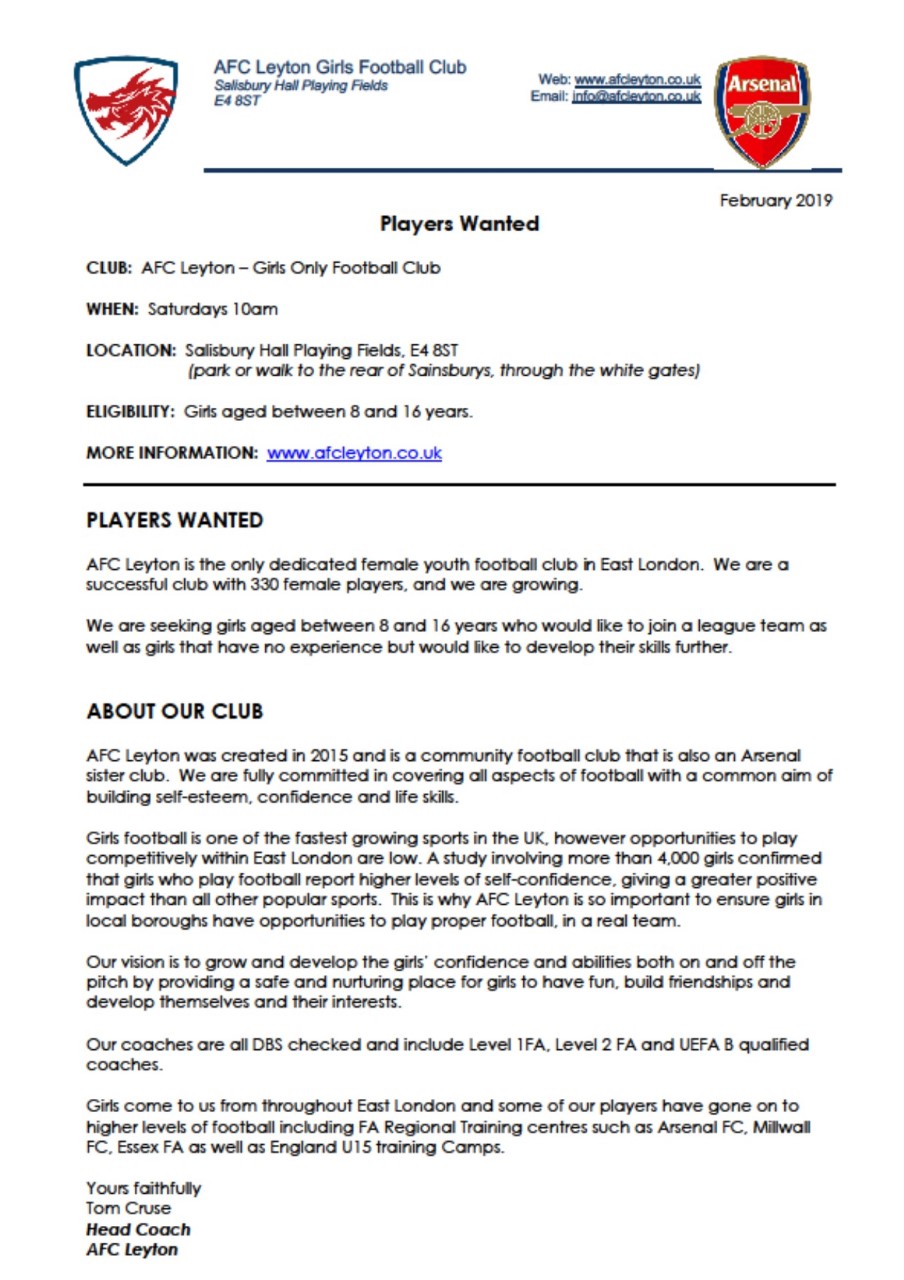 Free Football and Boxing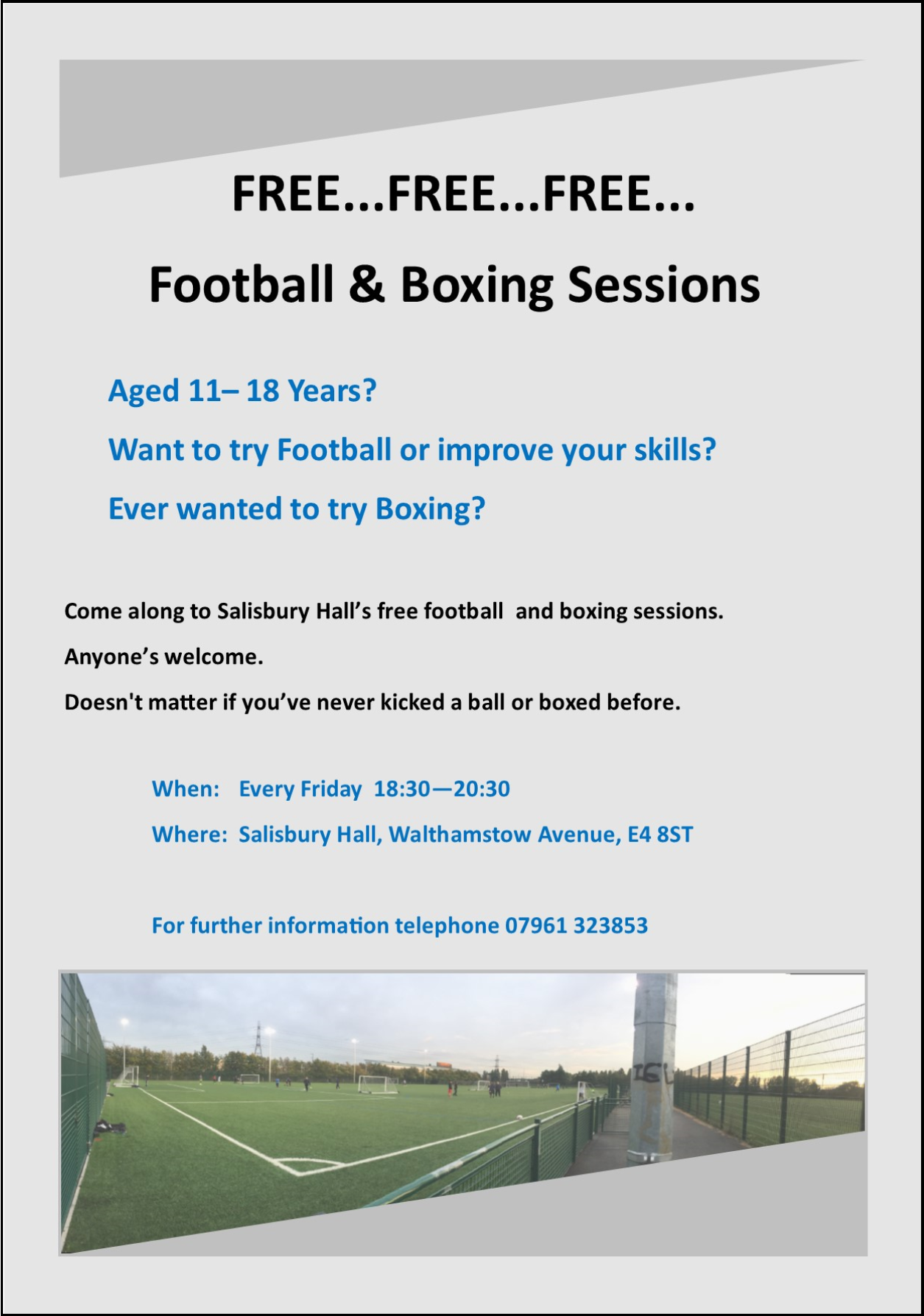 ---
After School Club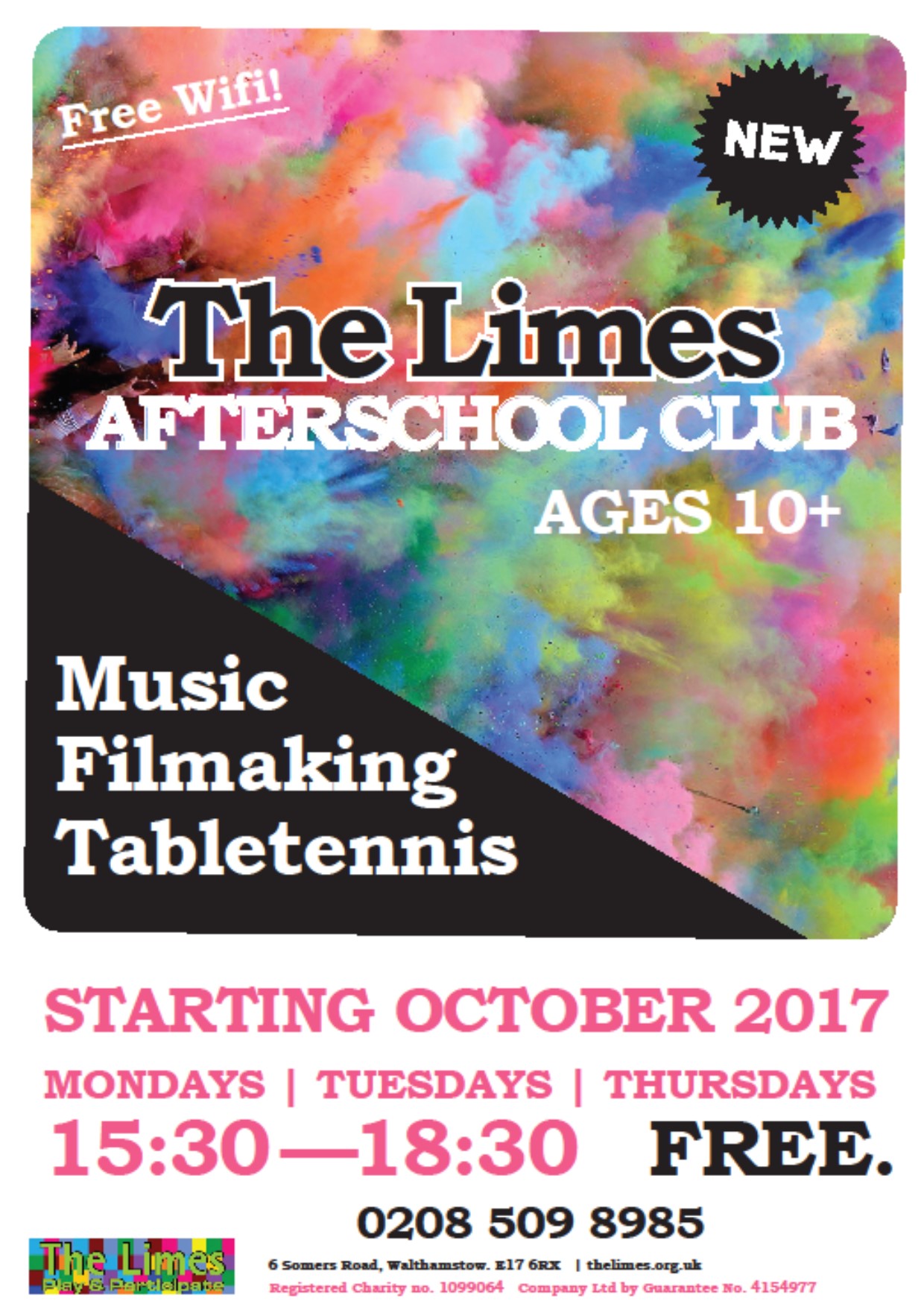 Walthamstow Wetlands

Walthamstow Wetlands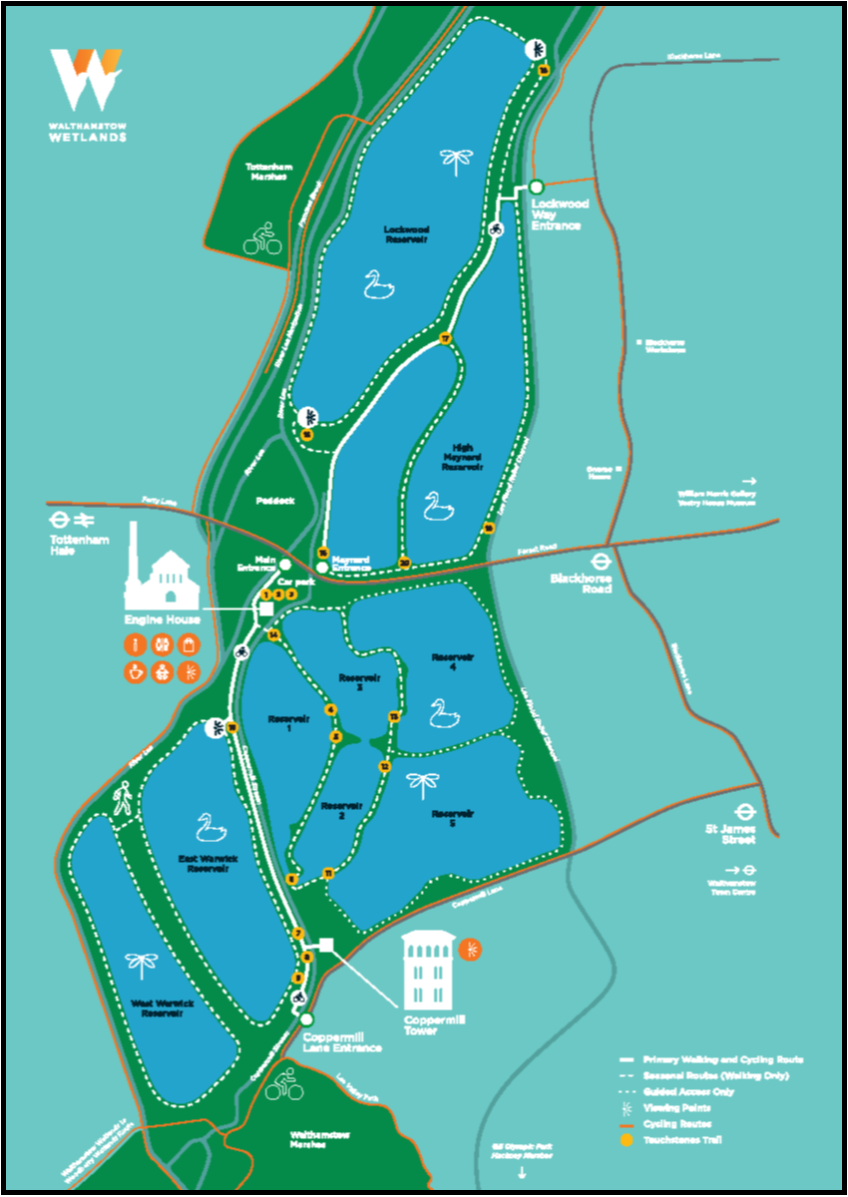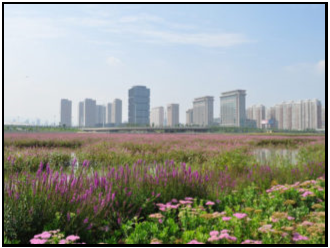 Walthamstow Wetlands is now open - see their website for further details
Walthamstow Wetlands is open seven days a week between 9.30am and 4pm (October to March), between 9.30am and 5pm (April to September).
The Visitor Centre and Café situated in the Marine Engine House are open daily 9.30am to 4pm (October to March); 9.30am to 5pm (April to September).
The main entrance to Walthamstow Wetlands is at 2 Forest Road, London N17 9NH.