Events in our School, Local and Wider Community
Please see below for events and activities that may be
of interest to students, parents/carers, staff and
other members of our school community.
---
Stars Can't Shine Without Darkness
Showcase your creativity: enter our summer 2020 art competition

Win a gift voucher and have your art recreated on a Waltham Forest mural! Enter art on the theme 'Stars can't shine without darkness' and highlight our strong community ties during the Covid-19 lockdown.
Please read a full description of this art competition (pdf) and our competition terms and conditions (pdf).
Who can enter
Our art competition is open to all Waltham Forest residents over the age of 5.
There are two categories arranged by age: 5–15 years old, and 16 years old and over.
When
Enter by midnight on Sunday 2 August.
Online voting starts after the shortlist is published on our Facebook page and closes at midnight on Sunday 30 August.
Winners will be announced by Tuesday 1 September.
Submit your art
Before you submit your art, please read our competition terms and conditions (pdf).
You will also need to:
Make a high-quality image that is large enough to show the detail in your art.
Save your image file with your name e.g. FirstnameLastname_art – this is important so we can identify your work
Write 50–100 words, explaining how your artwork relates to the competition theme.
Have the following information ready about your art: media used; dimensions of artwork; and date created.
Ready?
Complete our registration form and upload an image of your art.
This competition is organised by the Waltham Forest Friends and Neighbours (FAN) team (part of the Council's Connecting Communities programme) and the Waltham Forest Adult Learning Service.
Virtual Summer Holiday Programme
We are excited to be able to share online resources and activities for your child to take part in over the summer holidays. We will soon announce the full calendar of council services, which will run from 3 to 21 August with two scheduled online activities each day. These online activities will help your children stretch their imaginations, teach them new skills, entertain and amuse them, while keeping them safe and well.
Waltham Forest Virtual Programme 0 to 14 year olds
This summer you can look forward to undertaking a wide range of fun activities from home.
Through August, children aged between 5-14 years-old will be able to engage in different activities online which range from comic-drawing, Meet the Salamader, West End singalong, magic masterclass, football skills with Leyton Orient and more.
The programme will run from 3 to 21 August 2020.
Childcare options for 0 to 14 year-olds
There's a range of childcare options available if you're:
returning to work
looking for a free early education and childcare place for your two, three or four year old
seeking play opportunities for your child or children
needing someone to care for your child while you study, or simply need a break
Chit Chat Pitter Pat
Waltham Forest Council's Chit Chat Pitter Pat is a virtual home learning project for under 5's. This summer two resident story tellers from Waltham Forest will be bringing vibrant stories to life with amazing actions, singalong sounds and fabulous feelings. Individual and community stories will also be shared and created throughout the summer celebrating the diversity, home languages and families of Waltham Forest. There will also be learning together activity cards, starting school together challenges.
To get involved and find out more you can join Chit Chat Pitter Pat on Facebook or Instagram
Parks, children's playgrounds and open spaces
We've got lots of beautiful green spaces for you to use over the summer. Thank you to all residents for their responsible use of our parks during this time.
All parks in the borough are on regular summer opening times. This means all parks will begin closing at 9.30pm. They will reopen by 9am the following morning.
Libraries
We have begun a phased reopening of our library buildings with new safety measures in place. You can also borrow books online!
Leytonstone Library is now open during the following hours:
Monday to Friday: 9am to7pm
Saturday: 9am to 6pm
Sunday: 12pm to 4pm
Walthamstow Library is open for book "click and collect" services whilst the library is being refurbished
Monday to Friday: 9am to 7pm
Saturday: 9am to 6pm
Sunday: 12pm t0 4pm
Hale End Library
Monday, Thursday, Sunday: Closed
Tuesday, Wednesday, Friday: 10am to 6pm
Saturday: 10am to 4pm
All other libraries remain closed.
William Morris Gallery
The gallery has re-open: Tuesday to Sunday, between 10am and 5pm. Come visit the museum's gallery or pick up a cup of tea and slice of cake the Museum's café. You can also download free arts and craft activities to do at home
Children and young people are invited to take part in Arts Award Discover at Home, from Wednesday July 13 until September 30 2020. Arts Award Discover is an introductory award and can be completed by young people from ages 5 to 25 working at their own level.
This special Waltham Forest Discover is designed for families to do independently. Younger children will need more adult support in working through and filling out our Waltham Forest Arts Award Discover booklet.
Things to do across London
There are loads of fun and activities for children and young people taking place across London.
For more information about what's taking place and how to access activities safely, please visit www.london.gov.uk
Things to do with the children this summer
Stay in touch for regular updates
Follow @wfcouncil on twitter and Waltham Forest Council on Facebook for regular information about activities for families around the borough.
You can also sign up for the Families newsletter.
East Summer School 2020 goes Virtual
We're thrilled to announce that East Summer School is back this year and, for the first time, we are bringing it all to you online!
If you're aged 12–17 – and live in Hackney, Newham, Tower Hamlets or Waltham Forest – and interested in creative, tech and design industries, why not sign up for the FREE East Summer School? From one-off classes to full-week courses, there are lots of fantastic sessions packed with unique and interactive experiences. It's a great chance to meet new people and have fun! We know that the world is a very strange place at the moment and we're all spending more time at home. All this extra time we have is perfect to learn some new and exciting skills, no matter your ability.
Summer School courses are being delivered by world-leading organisations, such as the BBC and UCL who will be moving to east London as part of East Bank. As well as working alongside institutions that are already here, such as Staffordshire University London, Studio Wayne McGregor, The Yard Theatre and many more.
The courses are as varied as the contributors! This year, there are three categories of courses available:
• Intensive – a course taking place over a number of days where you work towards a tangible outcome
• Interactive – a course taking place over a few hours, maybe in one day or spread out over two, where the workshop is interactive and you produce something at the end
• Informative – a one-off webinar style information sharing workshop, where you will be able to find out key information on a subject or career.
Join the conversation online using #EastSummerSchool. If you have any questions, please email SummerSchool@QueenElizabethOlympicPark.co.uk.
Please find our exciting promo film here
We have a variety of courses on offer such as, creative arts, theatre, engineering , architecture, dance and much more for 3 weeks from Monday 27th July – Friday 14th August!
The programme is free and pupils can sign up to the programme by going to www.QueenElizabethOlympicPark.co.uk/Summerschool
If you need more information on the programme please feel free to contact SummerSchool@Londonlegacy.co.uk to help with all enquiries
Hope to see your pupils logging on!
Go! Schools
The Go! Schools Network Survey is open for one last week, if you haven't already completed it please follow this link, this will help us to shape the network and the opportunities available to your school and you will be entered into a prize draw to win £50 Westfield Voucher or a pair of tickets to ride the ArcelorMittal Orbit Slide (once it opens again!).
Queen Elizabeth Olympic Park
London Legacy Development Corporation
Level 10
1 Stratford Place, Montfichet Road
London
E20 1EJ

Email: laylaconway@londonlegacy.co.uk
Web: www.QueenElizabethOlympicPark.co.uk
Education Psychology Service Support for Parents/Carers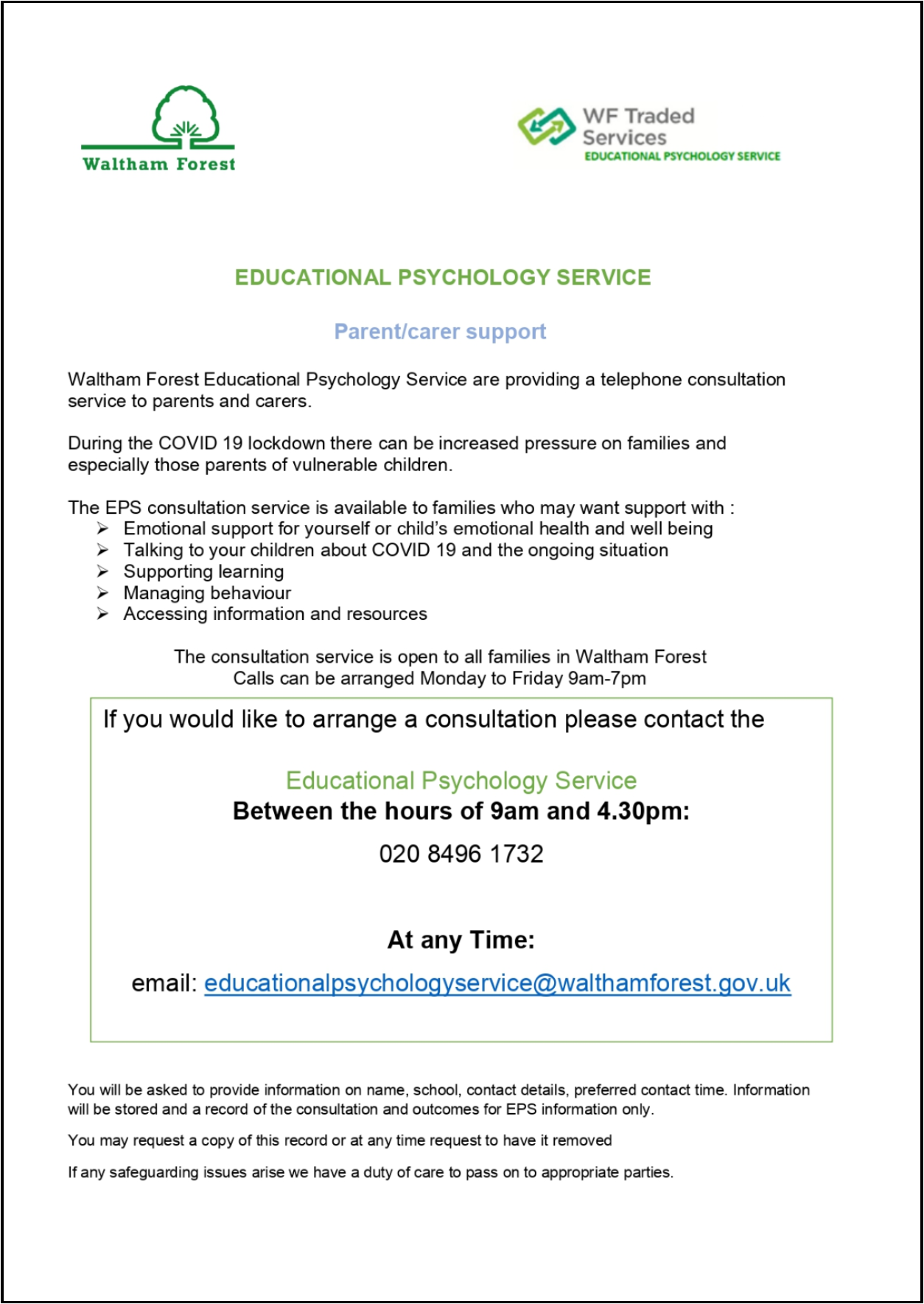 Waltham Forest Libraries Online Resources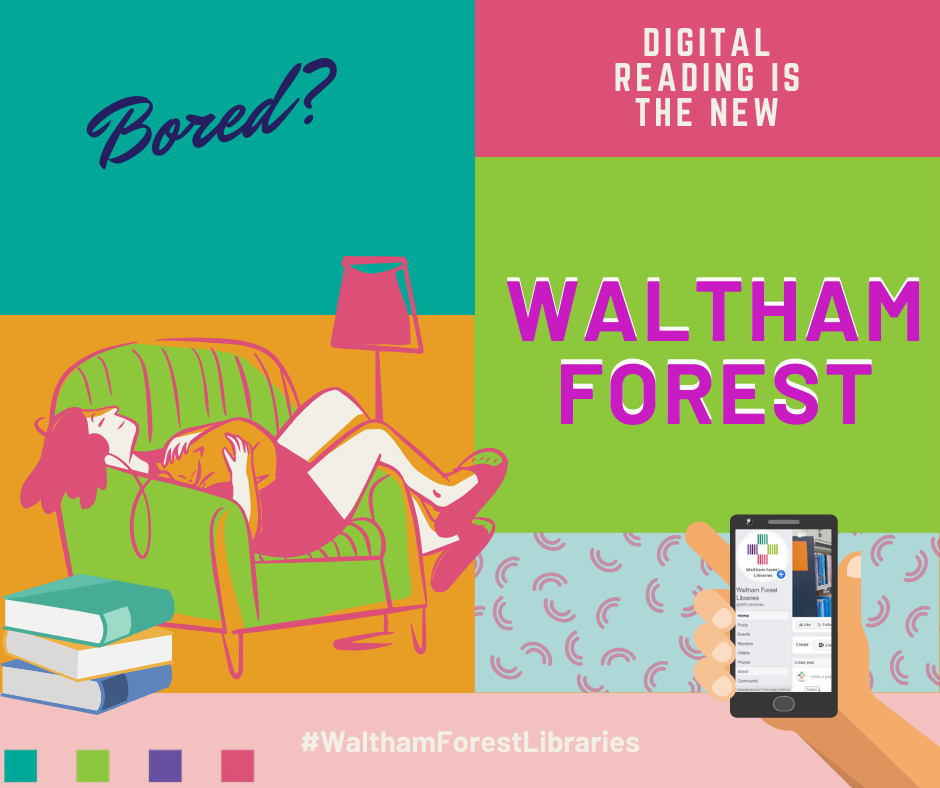 Feeling Bored?
Then why not log onto Waltham Forest Libraries and access our online resources?
Waltham Forest Libraries Website
Ziptales is an online literacy "library" designed for school, library, and home use. Ziptales has been a leader in the field of online literacy for more than 15 years.
It is based on the latest research about how children develop and sustain a love of reading. The Ziptales "library" was built by trained teachers with the express purpose of making reading a pleasurable and lifelong experience.
Stitch a Rainbow to Support the NHS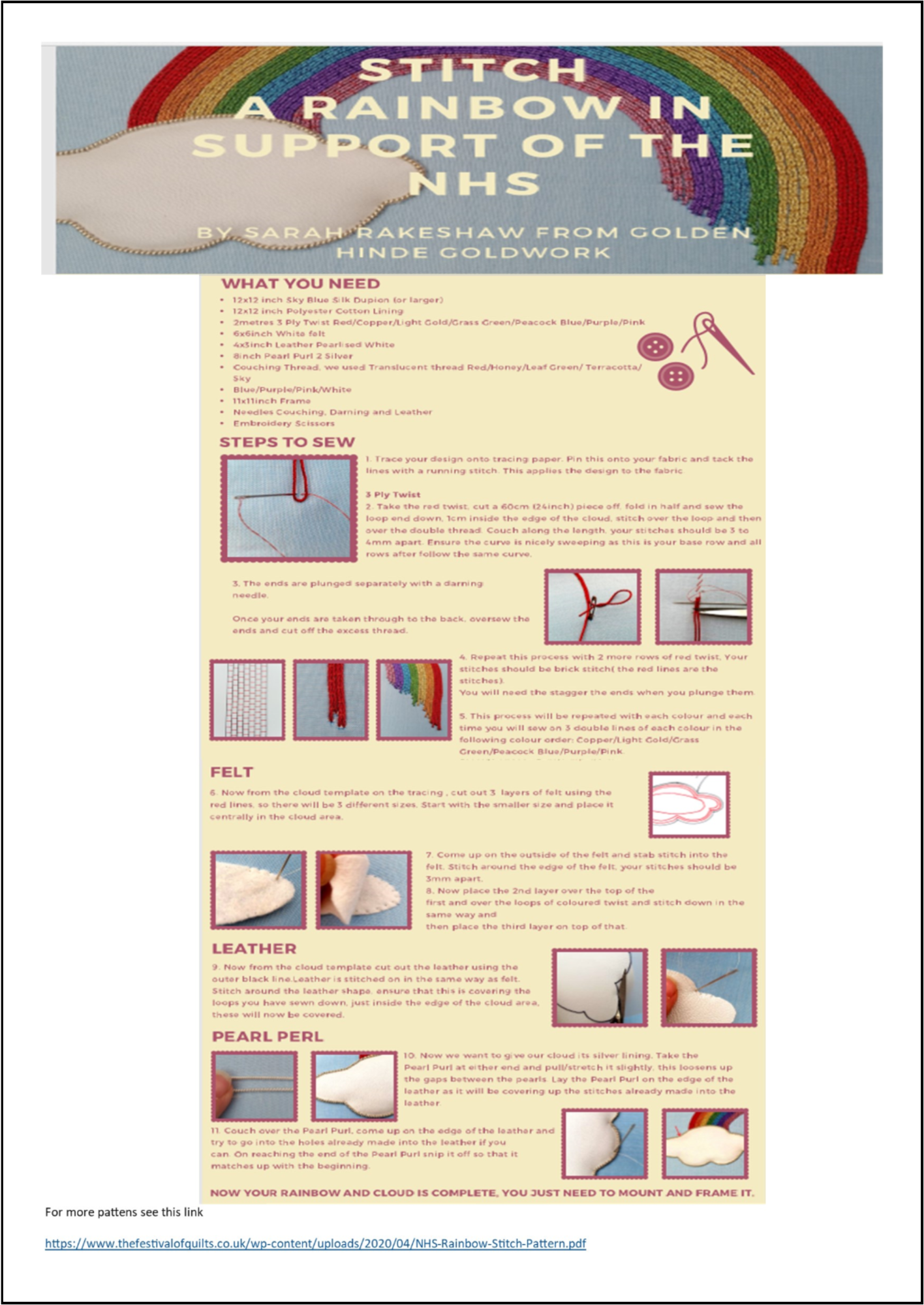 Waltham Forest Libraries

Waltham Forest Council offer library services online, meaning that you can access digital library resources from your own home. This includes newspapers, magazines, e-Books and audiobooks.

You can find out more here about the range of resources on offer.

Our library staff will email you a validated membership number within two hours (during business hours).

If you already have library books at home, they will be renewed until the libraries open again.
Mrs Kelly
Learning Resource Centre
Free Hot Meals During Lockdown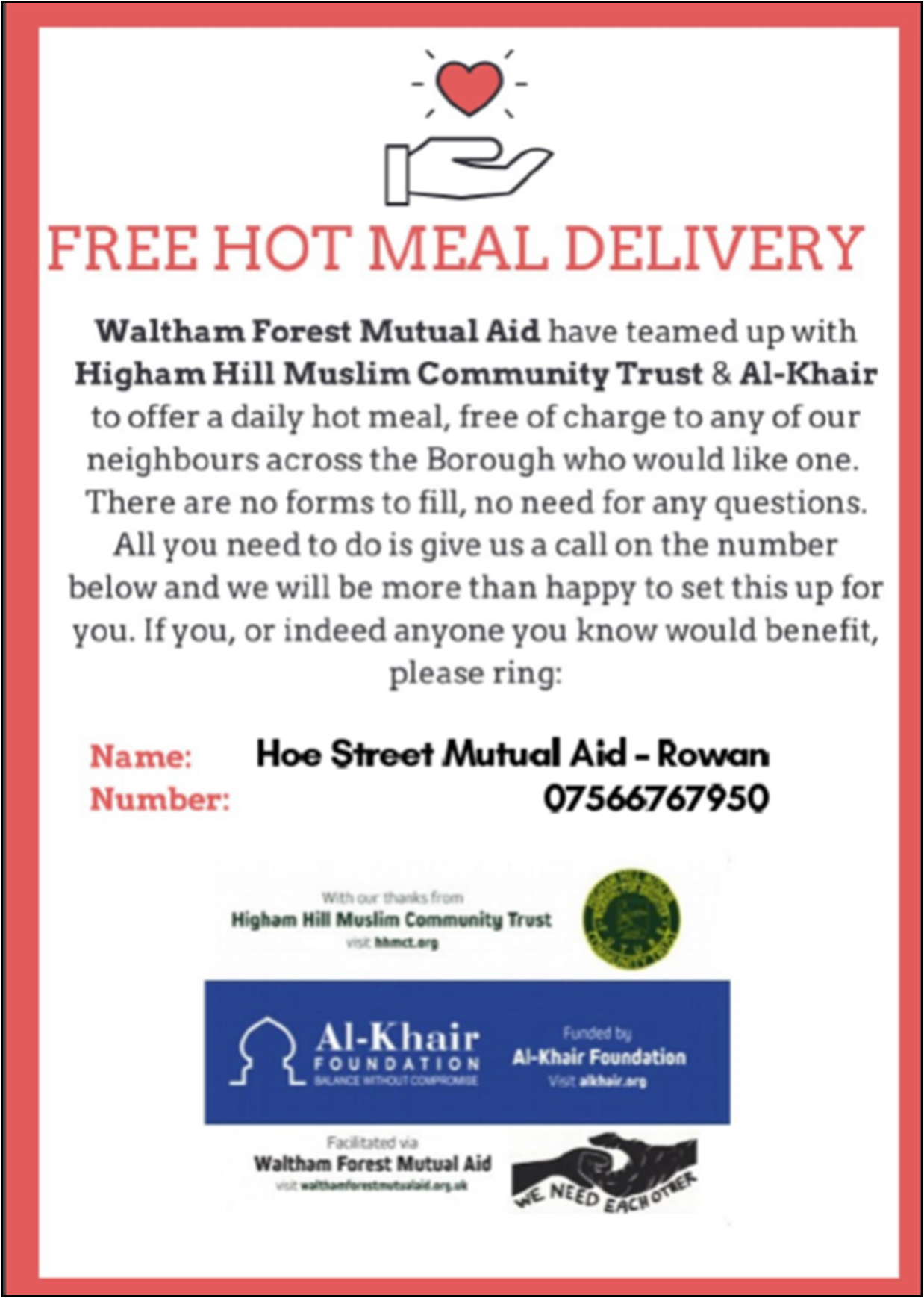 Please note that the events listed below will not be taking place
until further notice due to the Covid-19 pandemic.
Once life has returned to normal,
we hope that all of these activities will resume.
Vestry House Museum

We Are Here: Photographing the Windrush citizens of Waltham Forest
Ed & Jeanette Sealy, 2019 © Jo Sealy
New exhibition until November 2020 - open Wednesday - Sunday, 10am - 5pm. Admission free
We Are Here is a photographic heritage project capturing the lives of Windrush Generation residents of Waltham Forest, who came to the UK from the Caribbean in the 1950s to the 1970s. The project is led by Image17, a collective of photographers based in the Borough.
This exhibition at Vestry House Museum features 50 new photographic portraits as well as over 100 personal family pictures, mementos and oral testimonies.
---
Walthamstow Cricket Club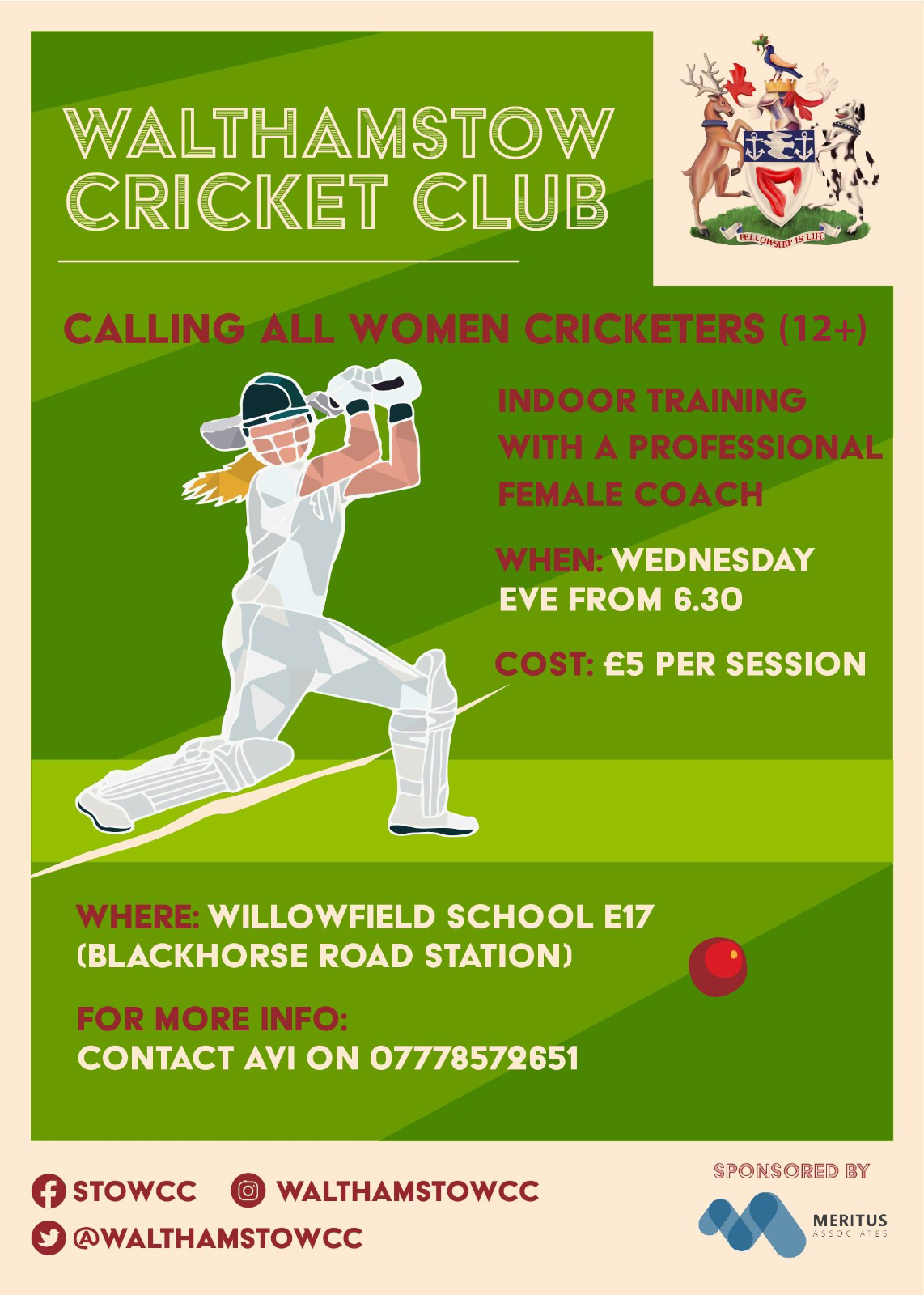 Waltham Forest Youth Choir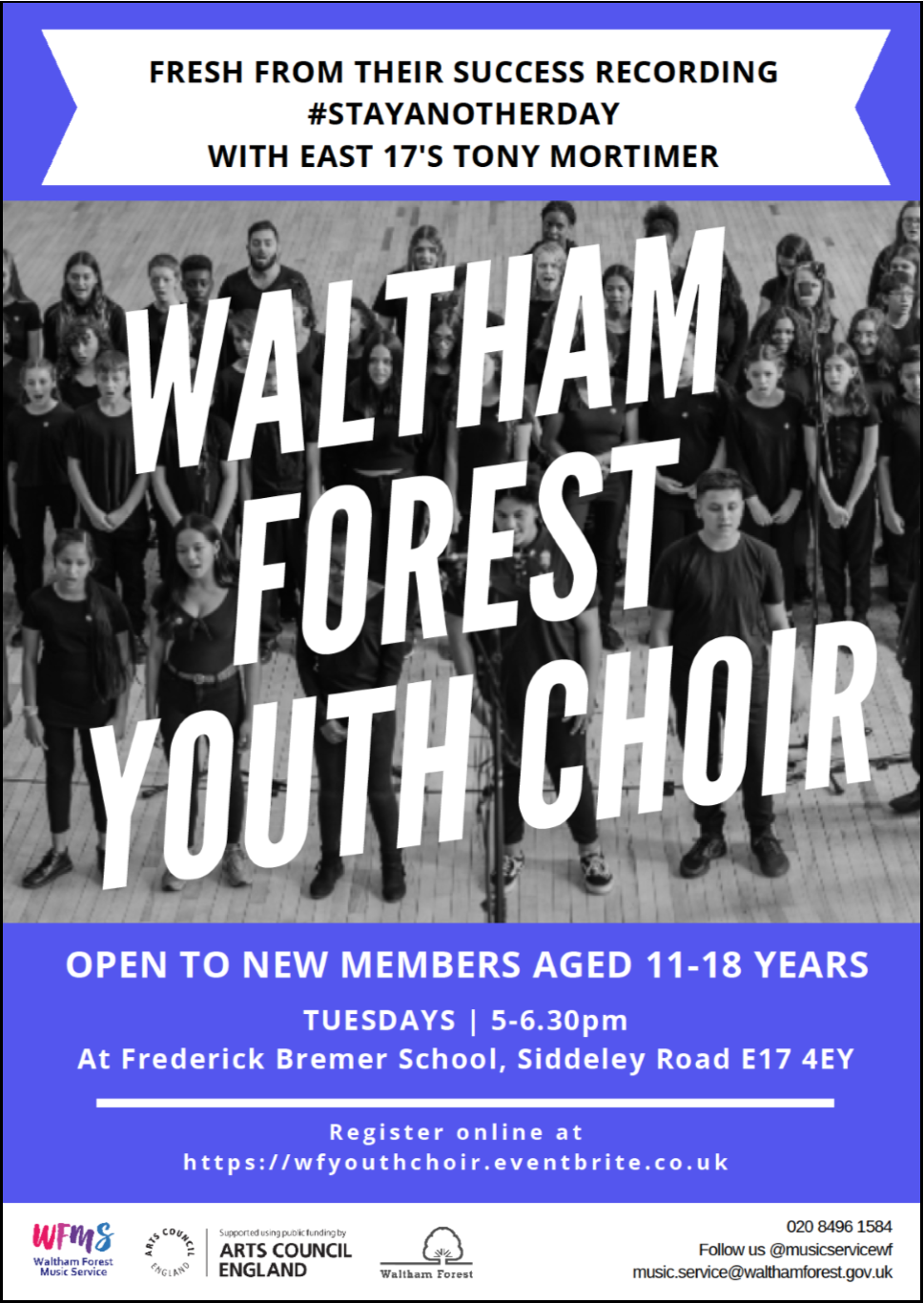 Kicks Football Coaching with Tottenham Hotspur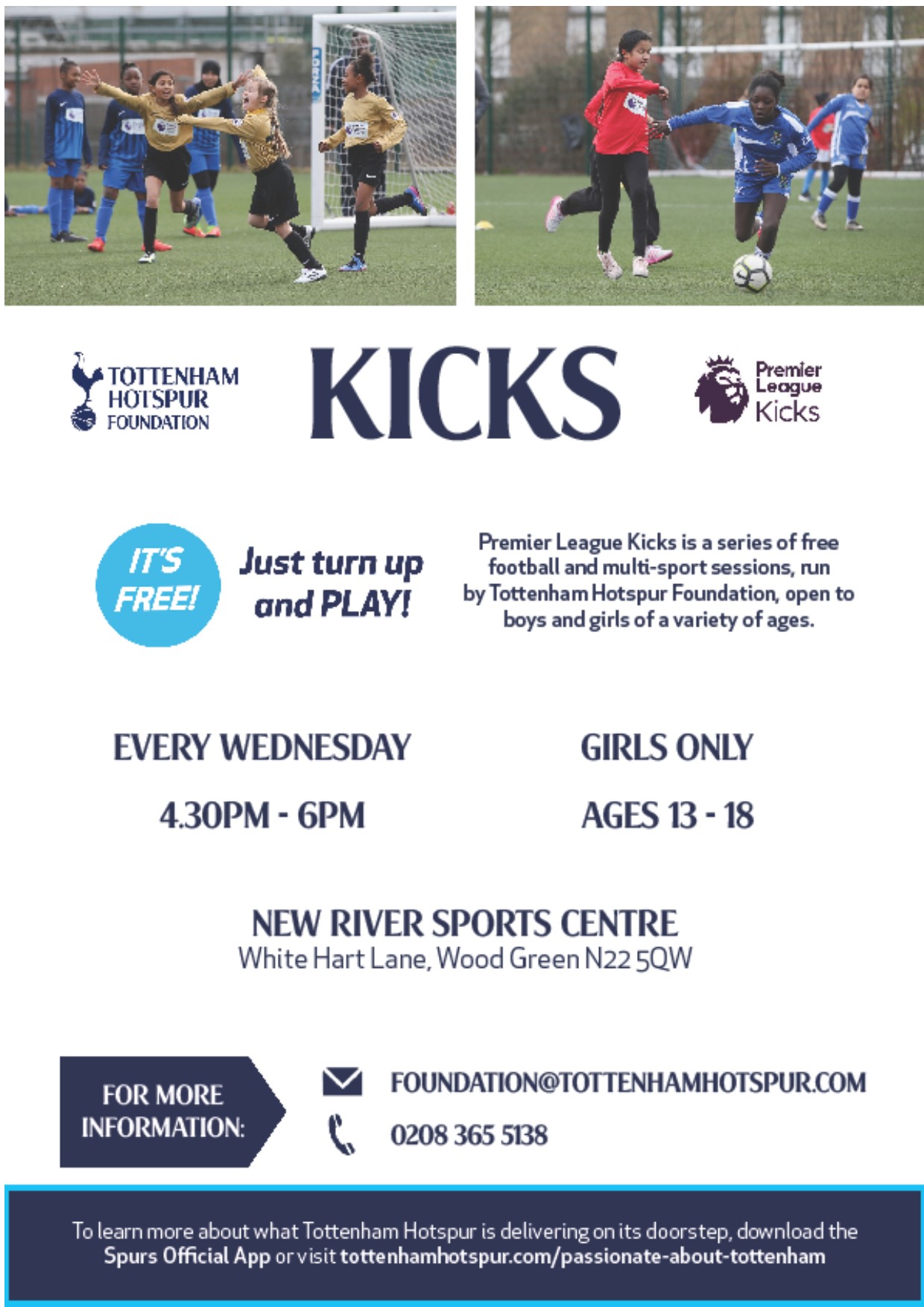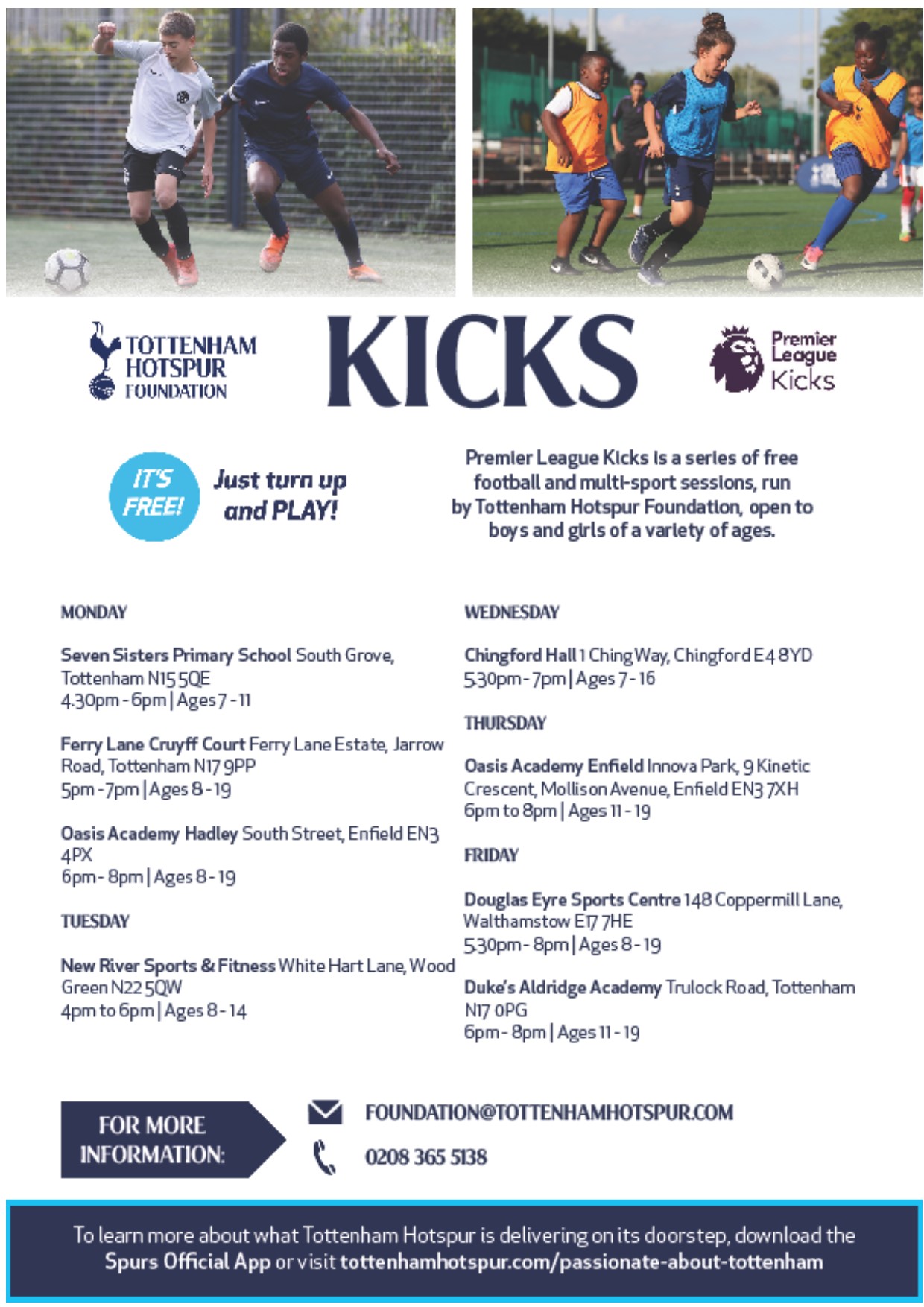 English Language ESOL Advice Service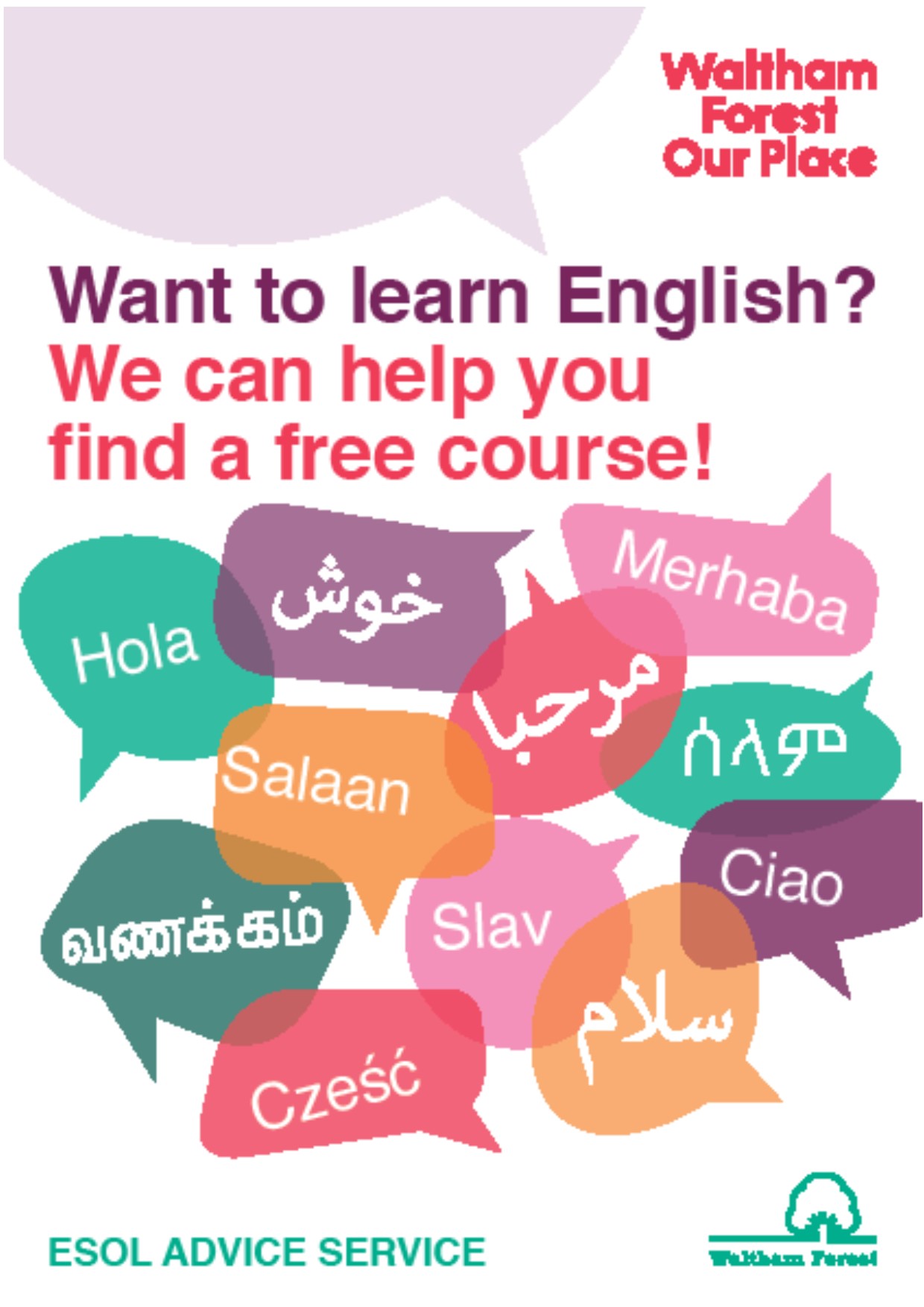 Phoenix Flames Children's Netball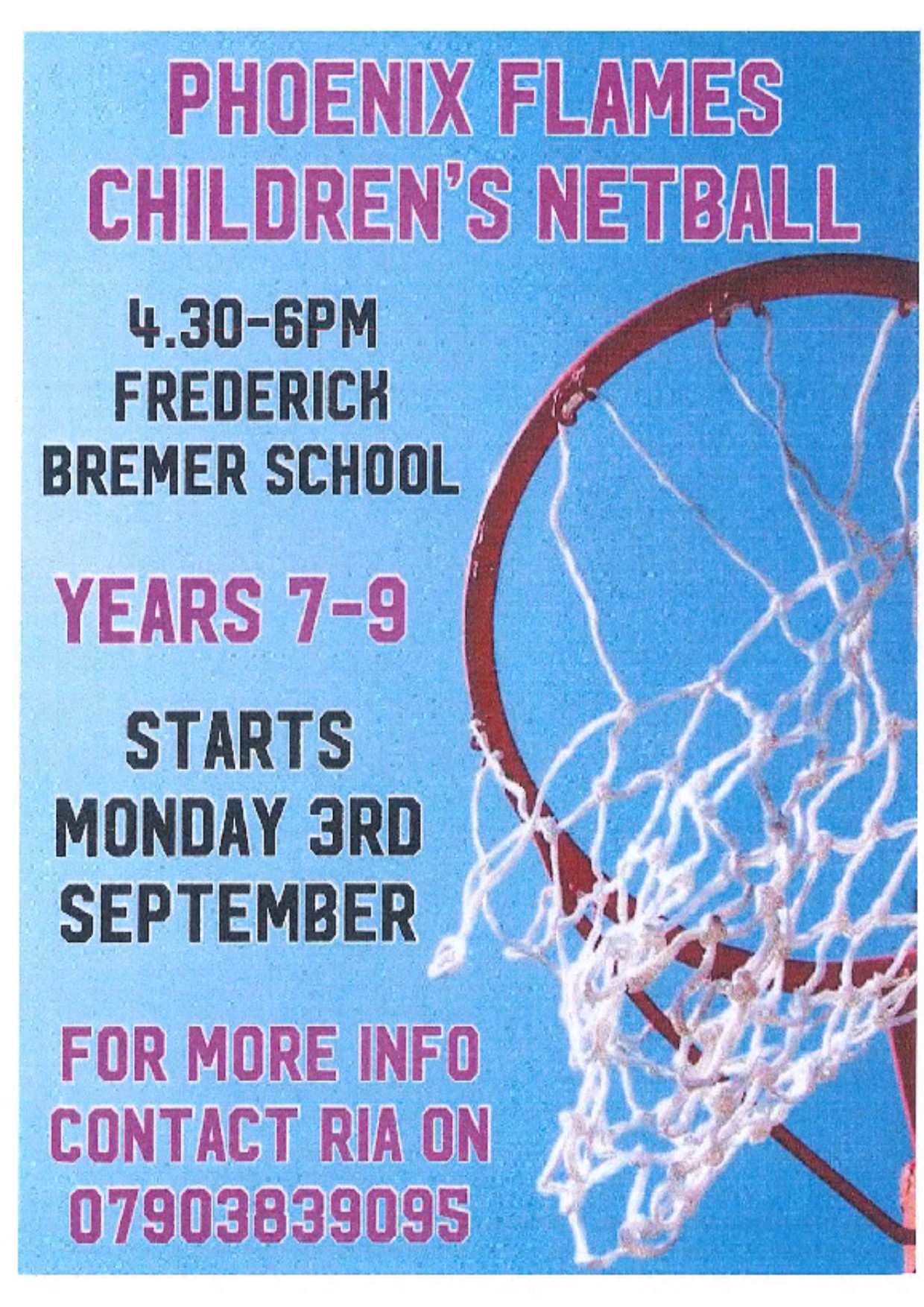 Olympia Handball Club Juniors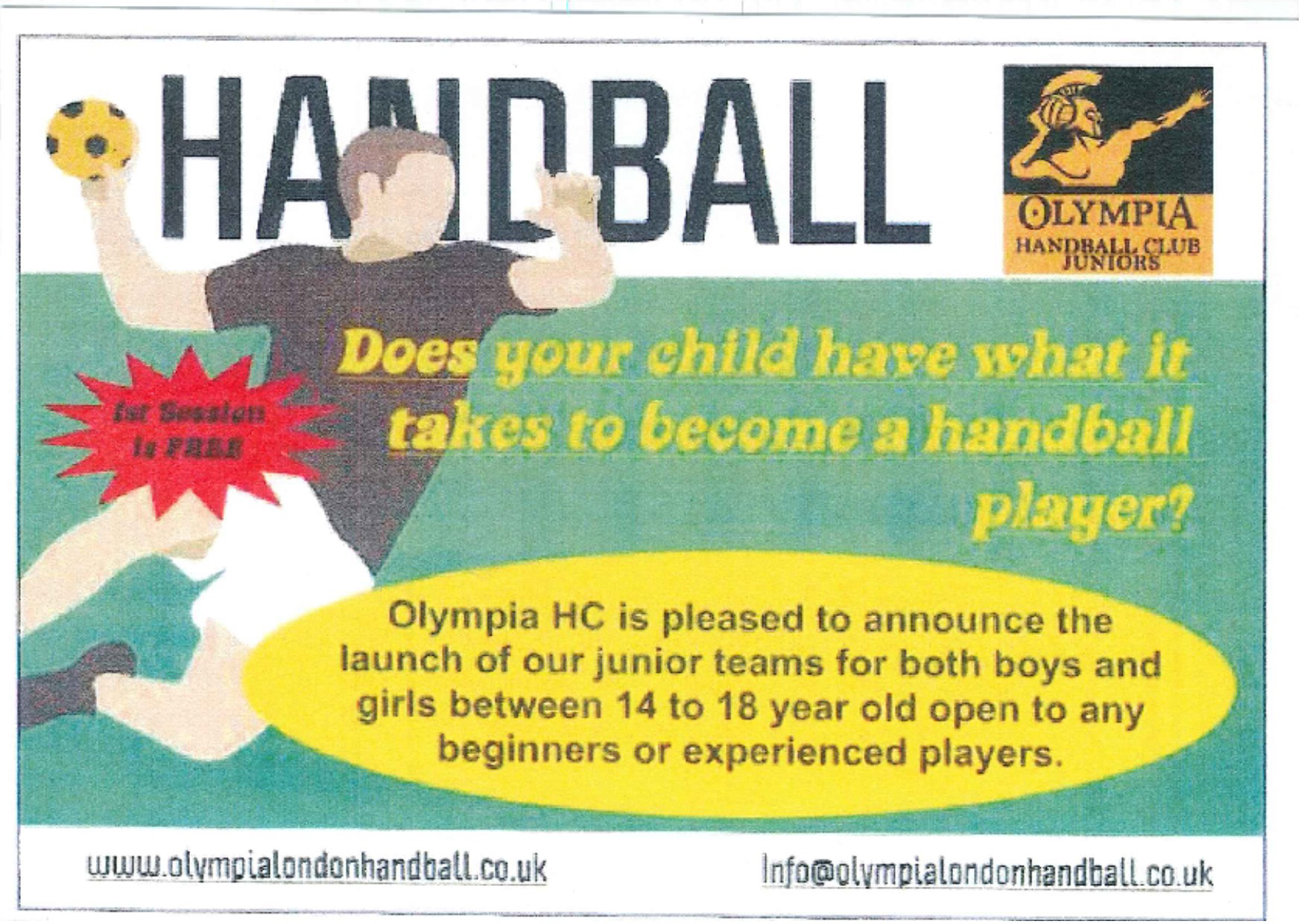 E17 Gymnastics Club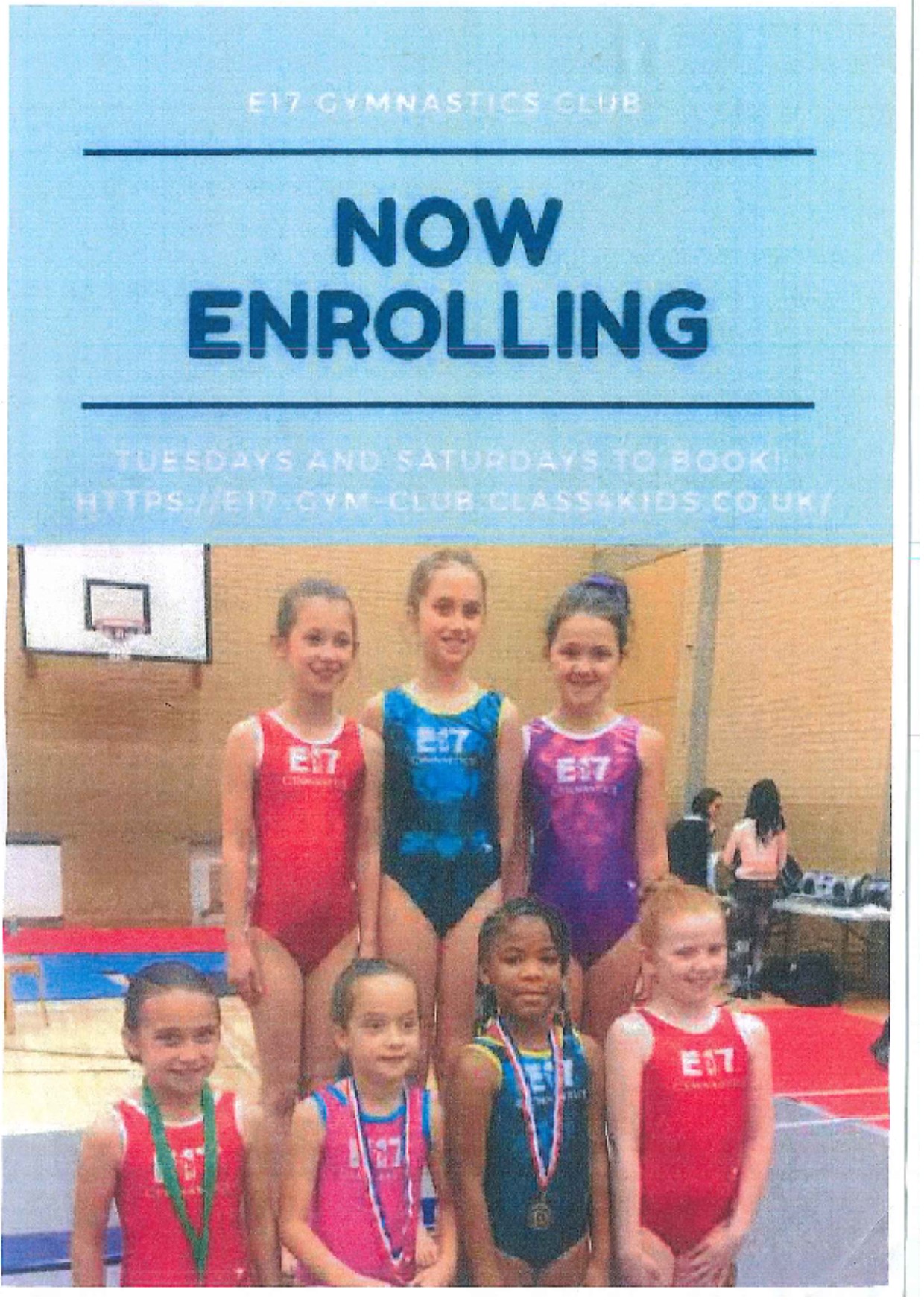 Tritons Swim School
Can you swim 25 metres or more?
Are you interested in learning a new skill?
Would you like to keep fit?
At TRITONS we are currently running the following
Half term crash courses and 1-2-1s
Help with GCSE Swimming
Rookie lifeguard (first steps on becoming a lifeguard)
NPLQ (NATIONAL POOL LIFE GUARD QUALIFICATION)
ASA/STA L1 and 2 swimming teachers
FIRST AID AT WORK
Save A baby's life and more
Classes held at; Waltham Forest College, 707 Forest Road, Walthamstow, E17 4JB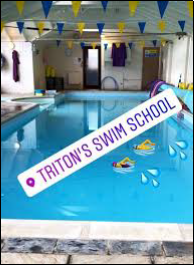 If you are interested in any of the above, please contact us at;
info@tritons.org.uk
Amber Childs
Service manager
Tritons swim school
Female Only Football Teams and Development Programmes (AFC Leyton - Arsenal Sister Club)
AFC Leyton is a female only football club based in Waltham Forest. Despite our name, all our matches and squad training occurs at Salisbury Hall playing Fields and 3G pitches, Walthamstow Avenue, E4 8ST - which is the back of Sainsbury's just off the Billet Roundabout.
We have 330 female players in our club and we play competitively in the Essex Girls County Football League as well as the Capital Girls Cups.
We are looking for players to join our League teams in the following age groups:
Ages 8 to 11 - for our existing U10s and U11s teams and our new U9s team
Age 11 to 12 - for our new U13s team
Age 15 to 16 - for our new U16s team
Development players of any age 5+ are welcome to join us. We have sessions for all ages (including ladies 18+)
Any female players that love to play football and would benefit from professional UEFA training in an excellent community based female only football club, see the letter below. Talented players in
AFC Leyton have gone on to play for Watford, West Ham, Tottenham Hotspur, Arsenal, Millwall and at Essex and Charlton Regional Talent Centres as well as England U15s training camps.
For schools, we are also offering free football development sessions for your existing girls' teams to try out our professional UEFA coaching. This programme is designed to get girls interested and stay in football/team sports.
If you would like any further information on AFC Leyton, please do not hesitate to get in touch.
Best wishes

Louise McGing
Club Secretary
AFC Leyton Girls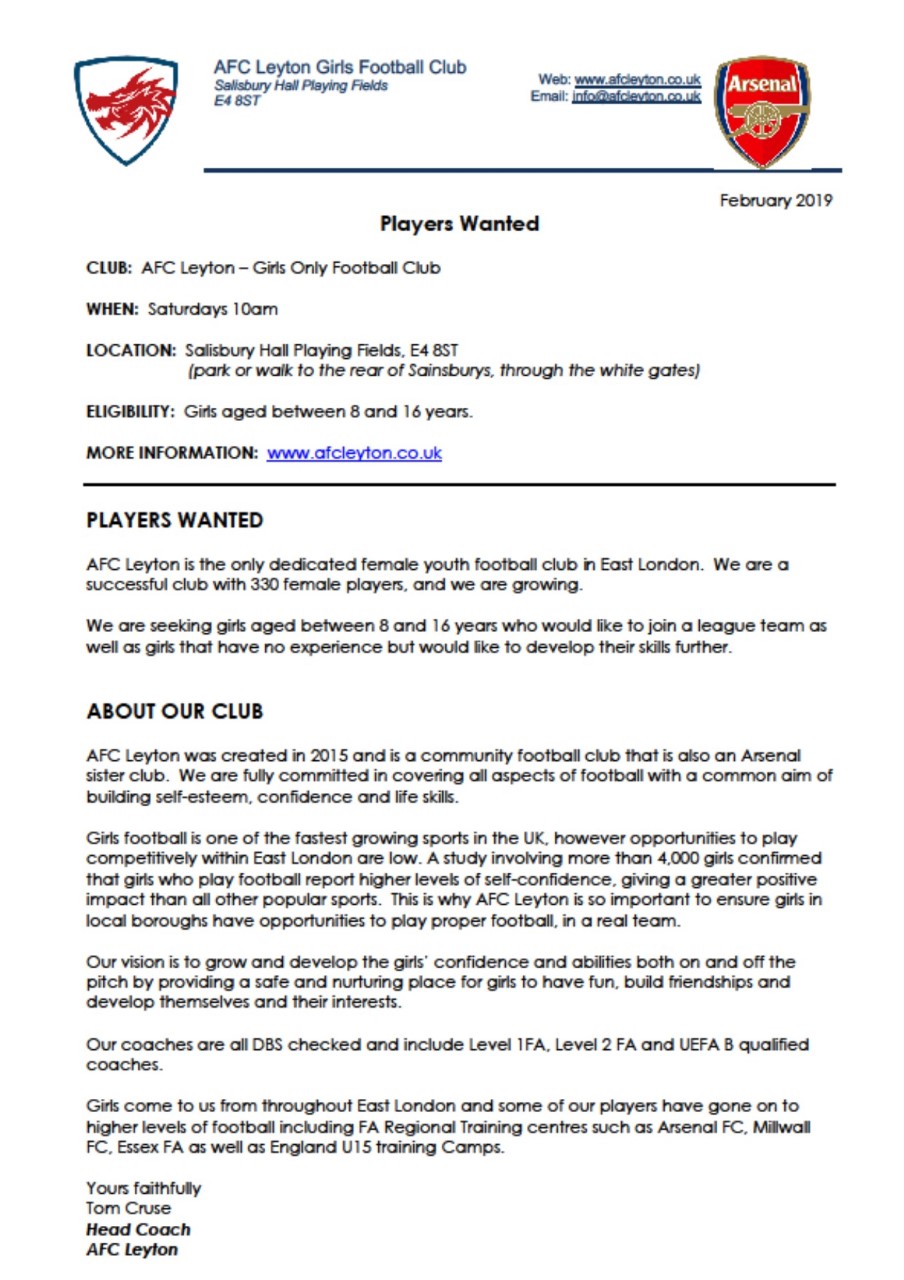 Free Football and Boxing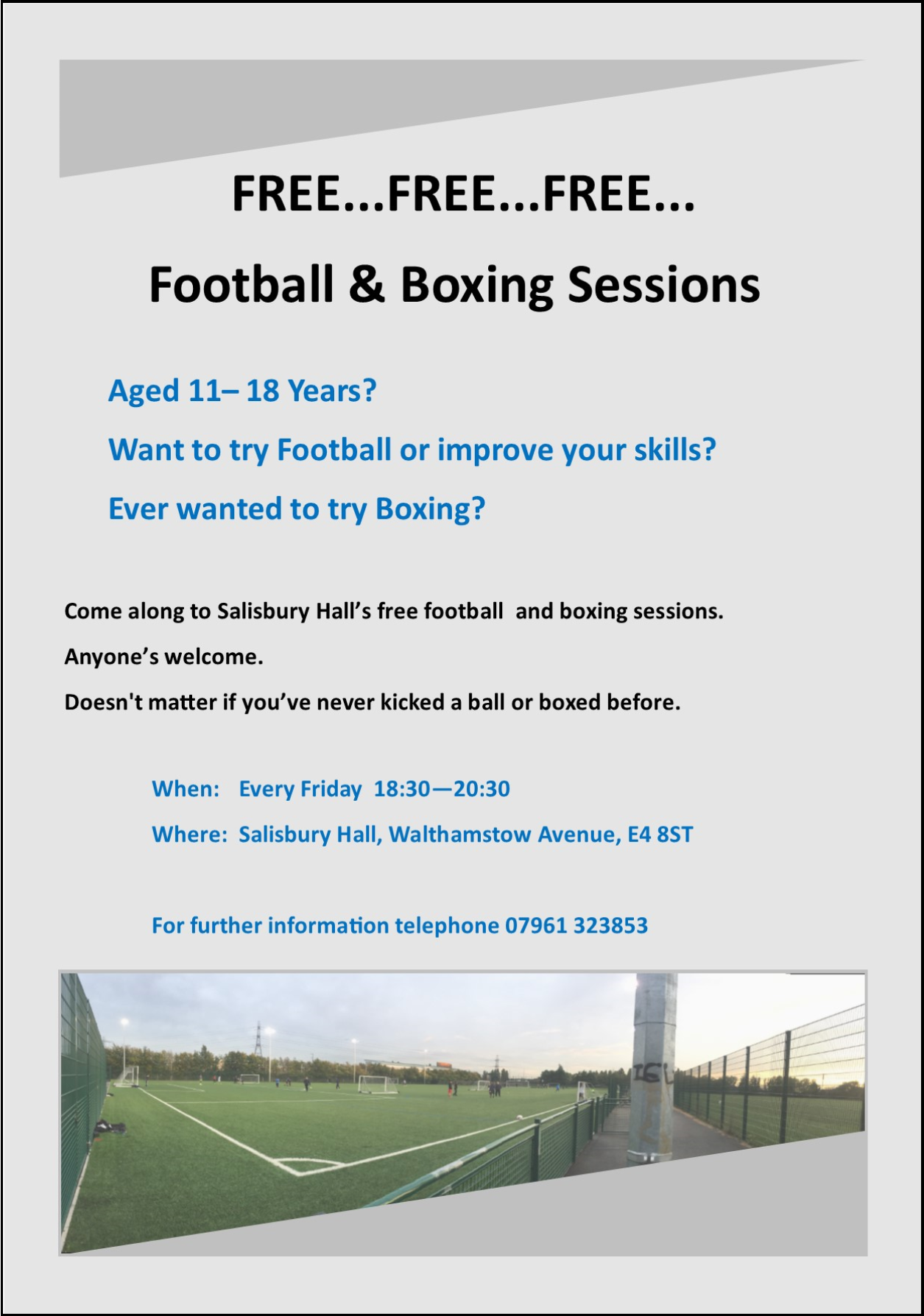 ---
After School Club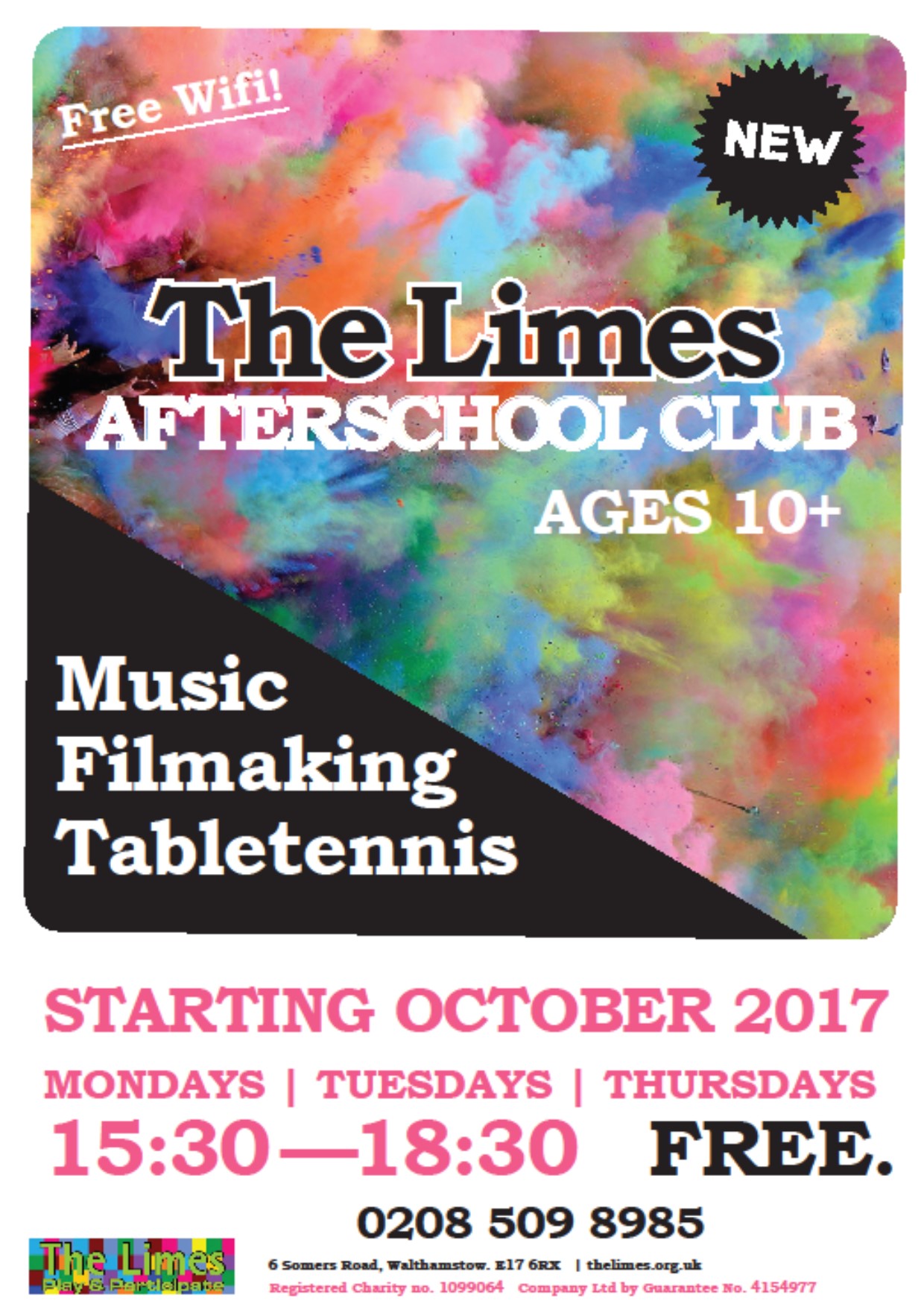 Walthamstow Wetlands

Walthamstow Wetlands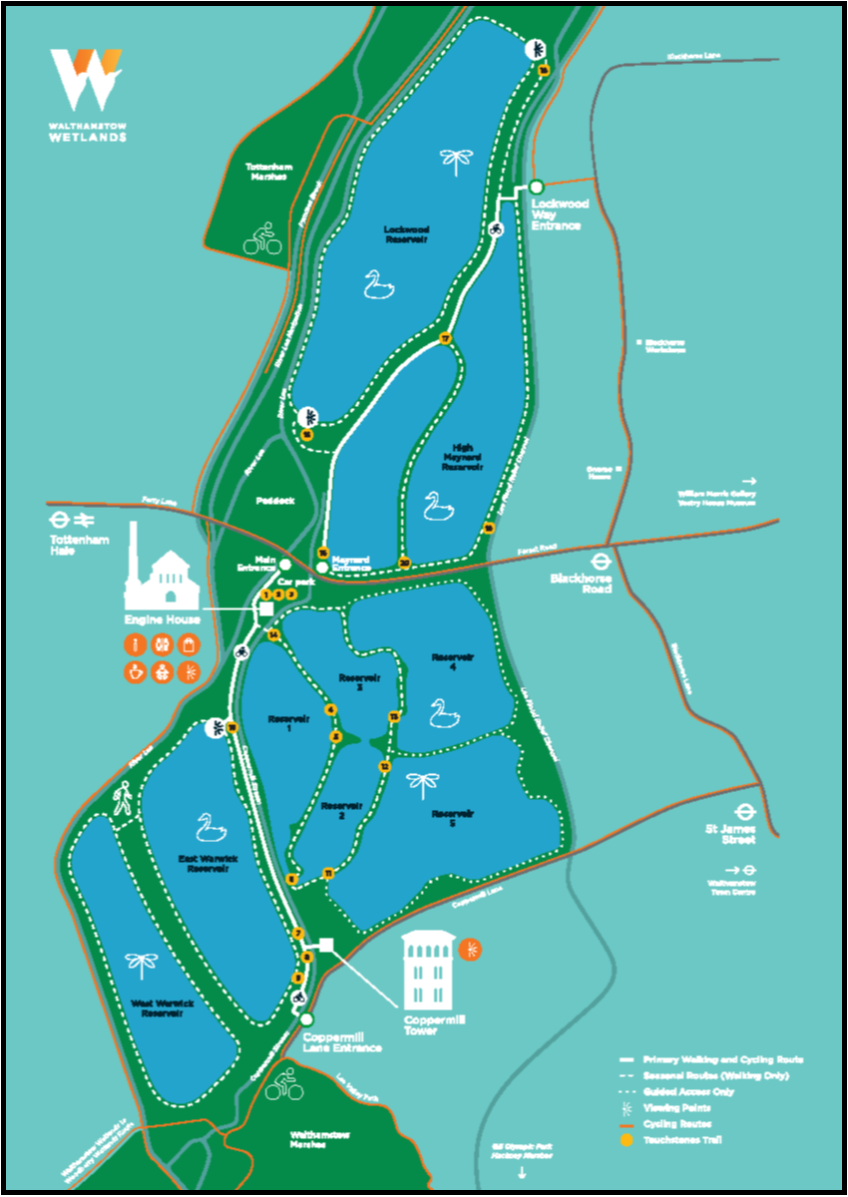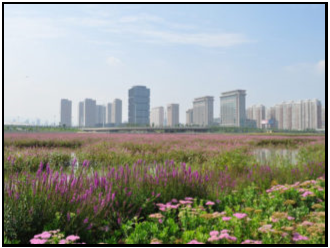 Walthamstow Wetlands is now open - see their website for further details
Walthamstow Wetlands is open seven days a week between 9.30am and 4pm (October to March), between 9.30am and 5pm (April to September).
The Visitor Centre and Café situated in the Marine Engine House are open daily 9.30am to 4pm (October to March); 9.30am to 5pm (April to September).
The main entrance to Walthamstow Wetlands is at 2 Forest Road, London N17 9NH.