Events in our School, Local and Wider Community
Please see below for events and activities that may be of interest to students, parents/carers, staff and other members of our school community.
Girls Rock London!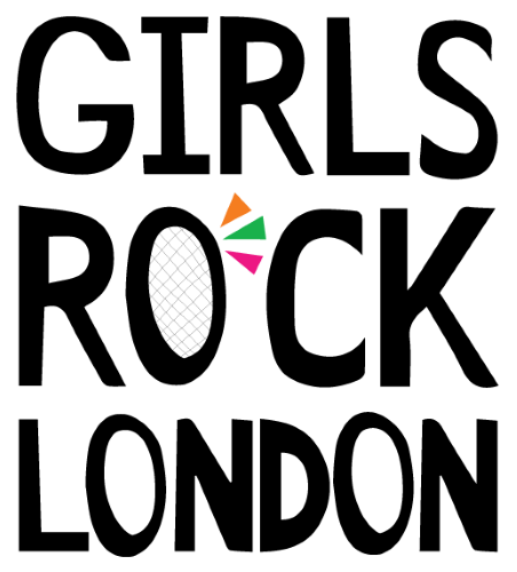 Who we are ...
Girls Rock London (GRL!) is a music project for girls and women in London. We are part of a movement of rock camps that take place all over the world, united by a desire to achieve gender equality in the music industry and to ensure that all girls and women get the chance to make music. The aims of the project are to empower girls and women – regardless of previous musical experience – to write and perform music, and to build self-confidence.
​The programme we run is a mixture of musical/technical tuition and workshops, which together help to build participants' self-esteem and confidence, and provide a platform for girls and women to find and develop their voices. Rock Camp is all about trying new things, working together and making lots of NOISE Registration for Girls Rock London 2019 is now open!!
GRL! welcomes applicants who self-identify as girls, women, trans* and/or gender non-conforming. Open to girls, young women, trans and gender non-conforming youth aged 11-16.
Our Summer Rock Camp is a week-long programme featuring instrument instruction, workshops, visiting artists, band practice and a showcase performance. Campers have instrument tuition every day in groups of five, and at the end of the week perform an original song they have written with their bands, and the support of coaches and mentors, in front of friends and family.
The programme is designed to improve participants' confidence and self-esteem, and our 1:1 volunteer/participant ratio means that we provide tailored musical and pastoral support to participants. All sessions are led by our amazing team of volunteers – women, trans and gender nonconforming folks with experience in the music industry, education and youth work.
This year's camp will be held at Berger Primary School in Hackney from Monday, July 29th to Saturday August 3rd inclusive.
Register here: http://tinyurl.com/y6fl3ufn
Ways Of Seeing: 68 artworks, 33 artists, 28 locations
We are so excited to announce the launch of Ways of Seeing, a brand new Waltham Forest London Borough of Culture 2019 project in partnership with Government Art Collection that has transformed the whole borough of Waltham Forest into an art gallery!
You can now view 68 artworks from 33 internationally-known artists from the Government Art Collection in 28 unusual and unexpected venues across Chingford, Leyton, Leytonstone and Walthamstow, from libraries to leisure centres. The exhibition runs from 24 April until 31 August.
Check out details here and start exploring… If you take a photo with an artwork, don't forget to tag us in your photos using #wfculture19
Free Girls Cricket Coaching
Starting Monday 20 May 2019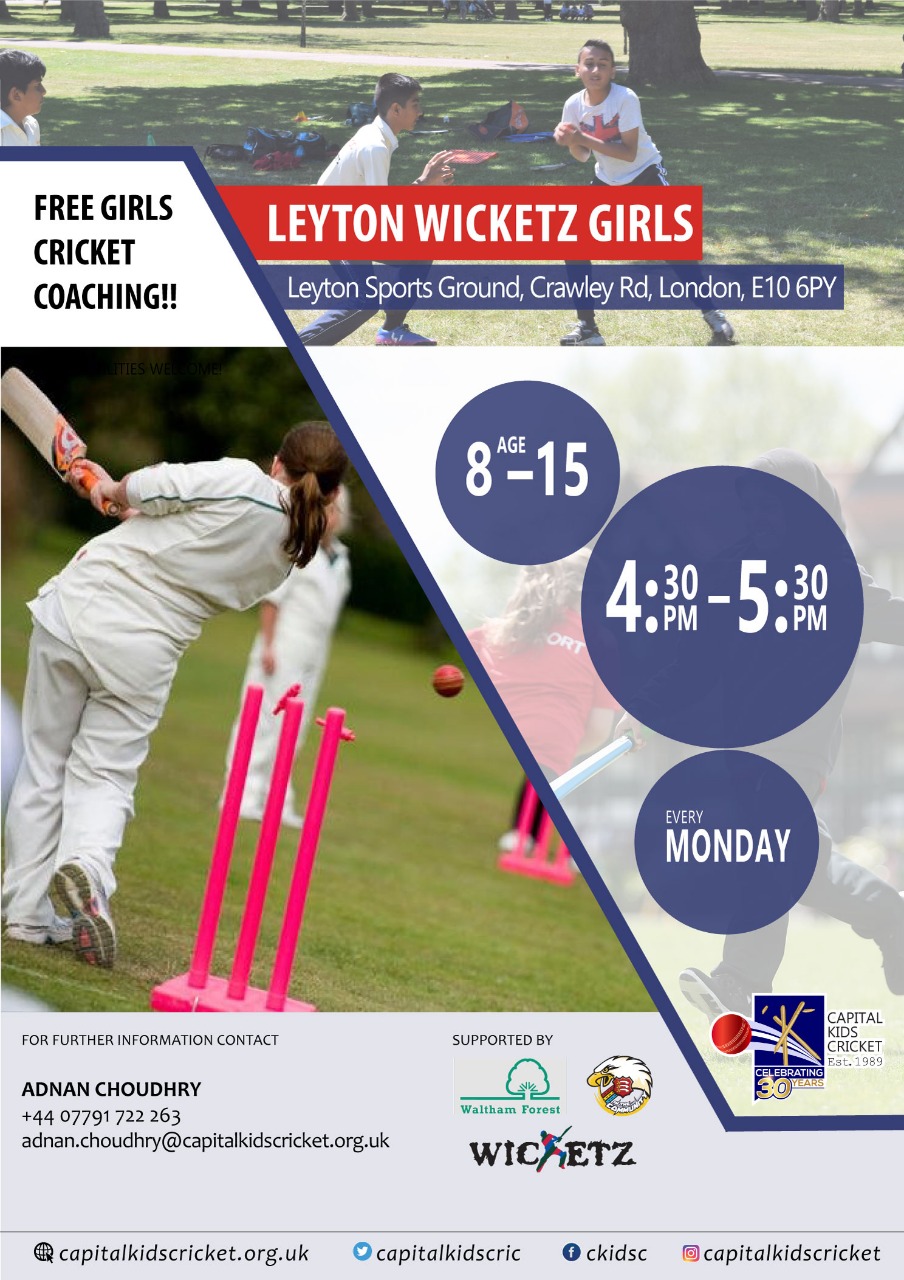 Jerwood Makers Open 2019
Featuring our Artist in Residence, Tana West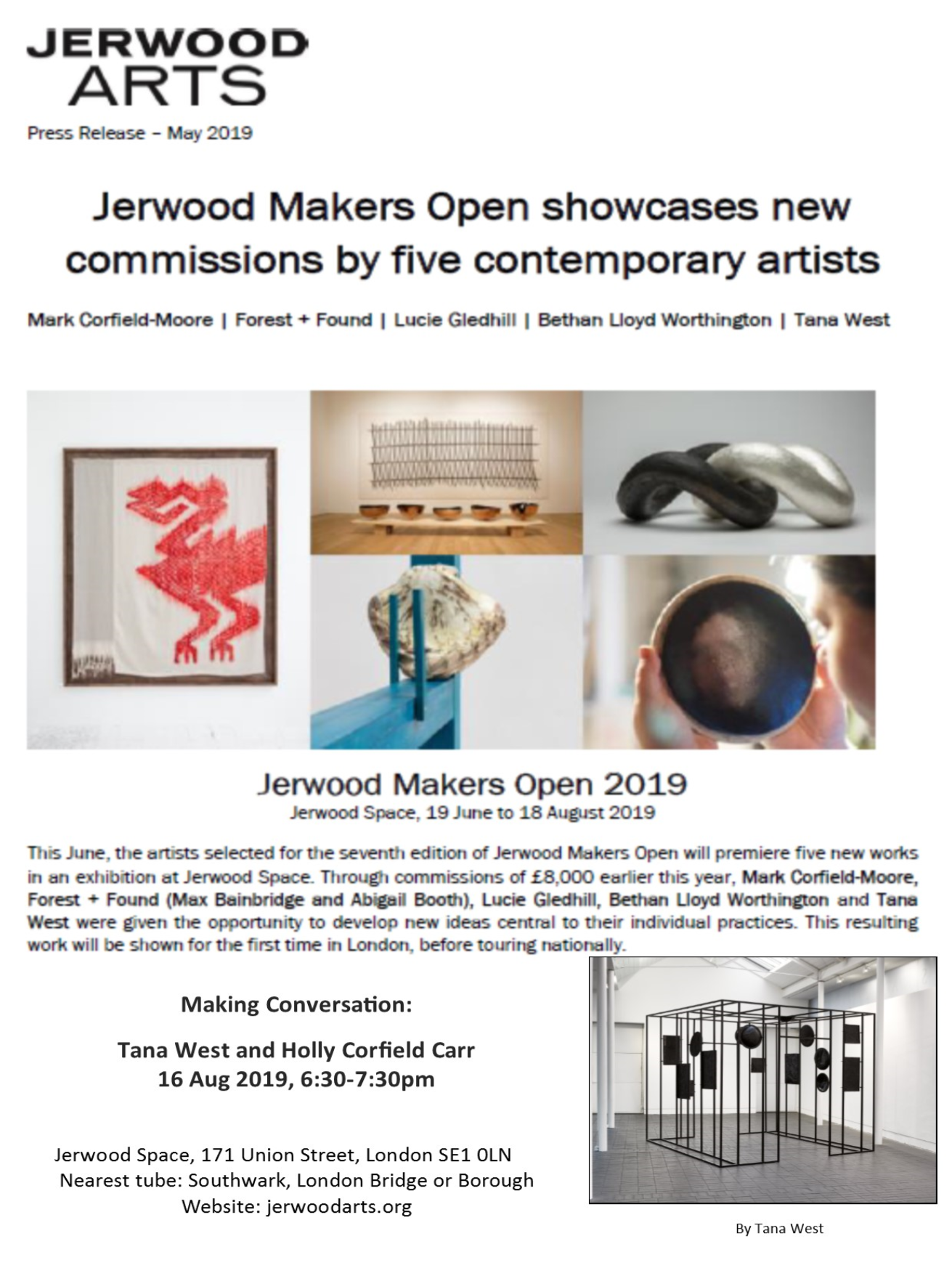 Pop-up Shakespeare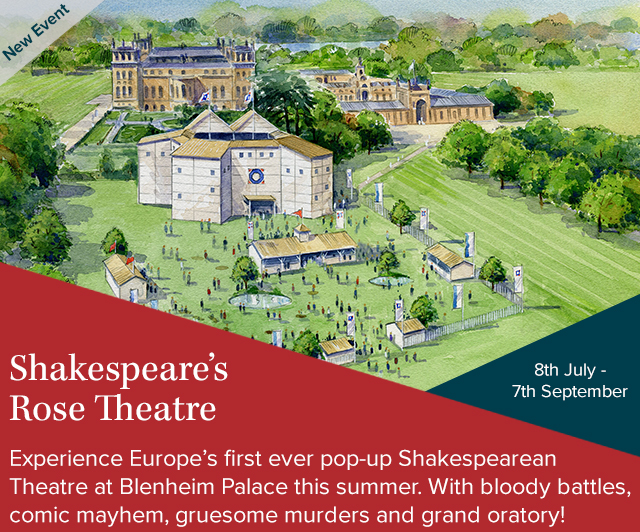 Sports Leader Coaching with THFC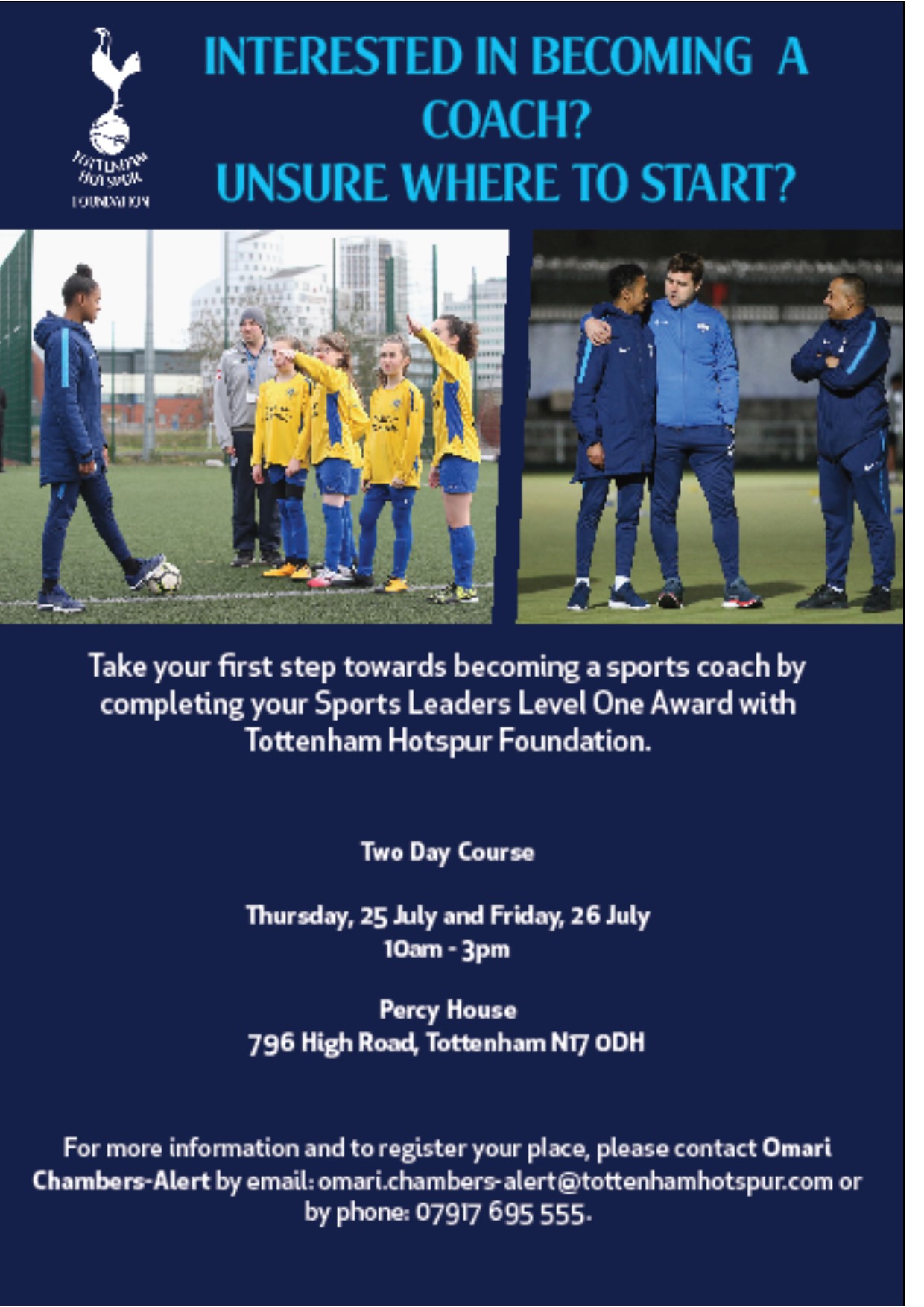 Active Summer Camps 2019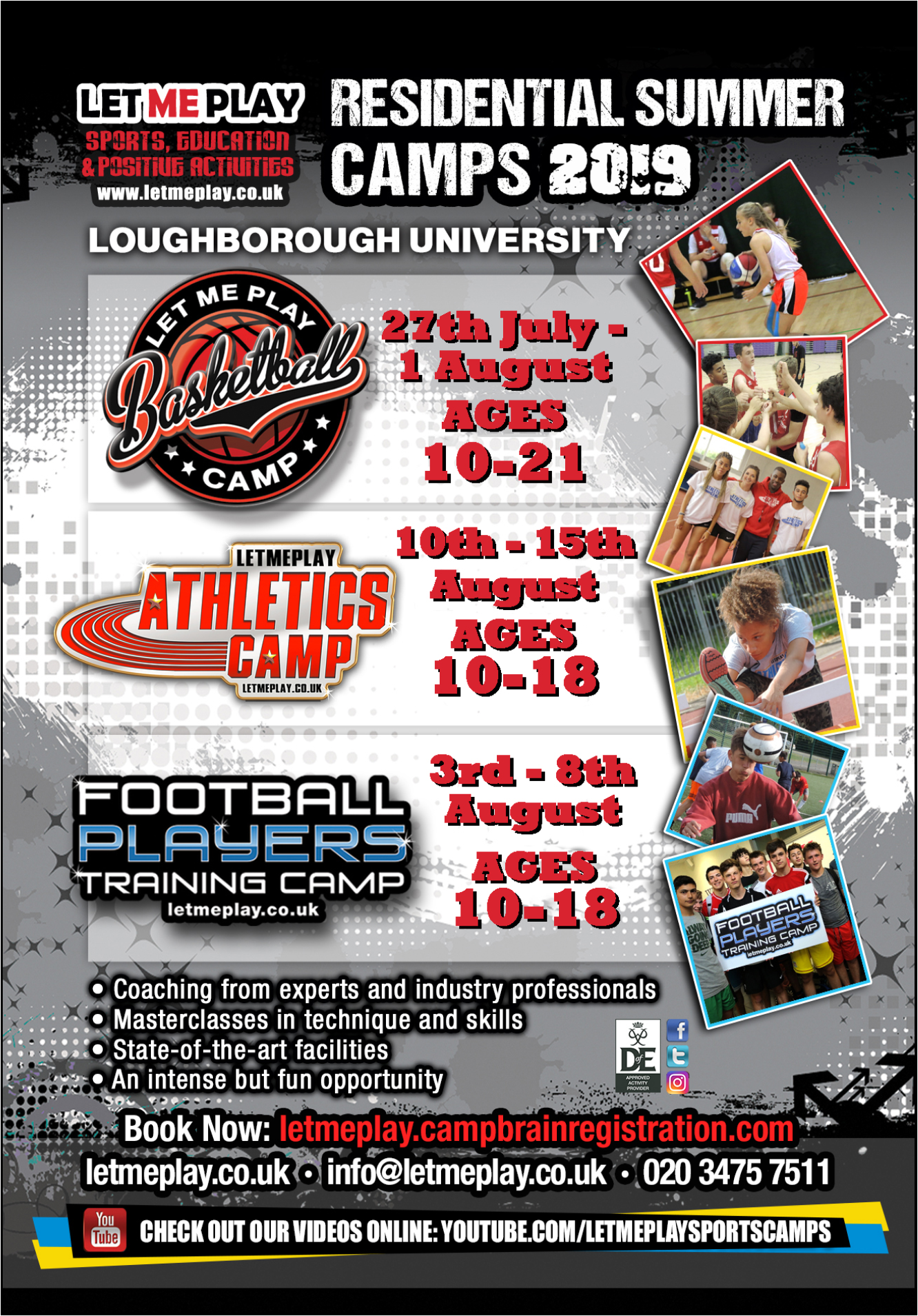 East Summer School
Following on from the success of last year, Queen Elizabeth Olympic Park are delighted to announce that EAST Summer School is back this summer with an exciting programme of activity, details are as follows:
· FREE – including free lunch for all participants
· 13 – 16 year olds
· Monday 29th July – Friday 9th August
· 25 different subjects to choose from Game Design, Architecture, Fashion, Hip Hop Theatre, Dance, Sound Engineering, Fine art, spoken word and so much more
· Partners involved include: BBC, V&A, UCL, London College of Fashion, Stratford Circus, Sadler's Wells and many more
· 600 places with priority going to young people in East London
This is a fantastic opportunity that we would like young people from your school to take up especially those that would not normally engage in such activity.
You can find out more information – please click here where you can read about the different offers and apply.
In the meantime if you have any questions please do not hesitate to get in touch.
Kind Regards,
The Go! Schools Network
Beach Volleyball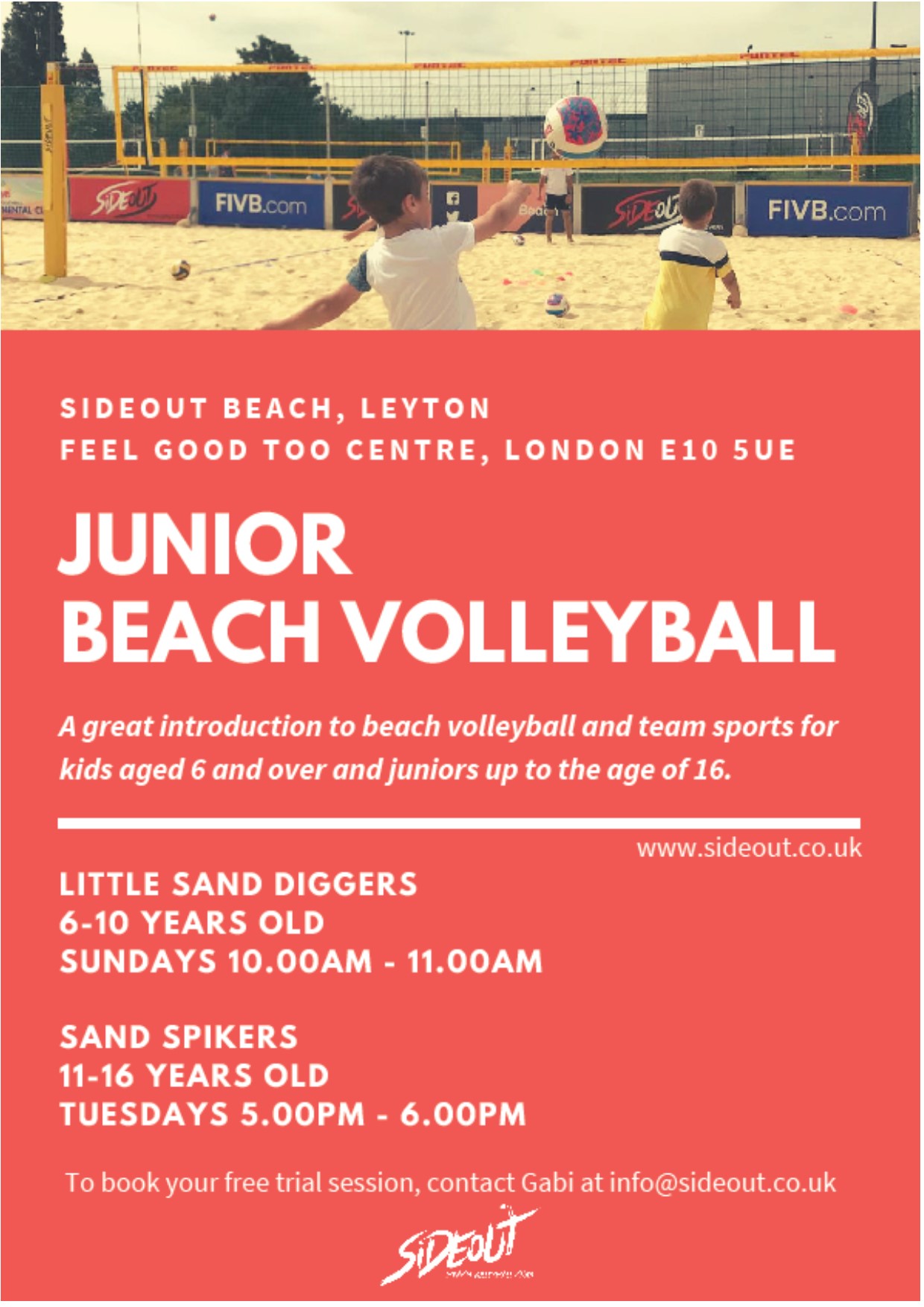 Phoenix Flames Children's Netball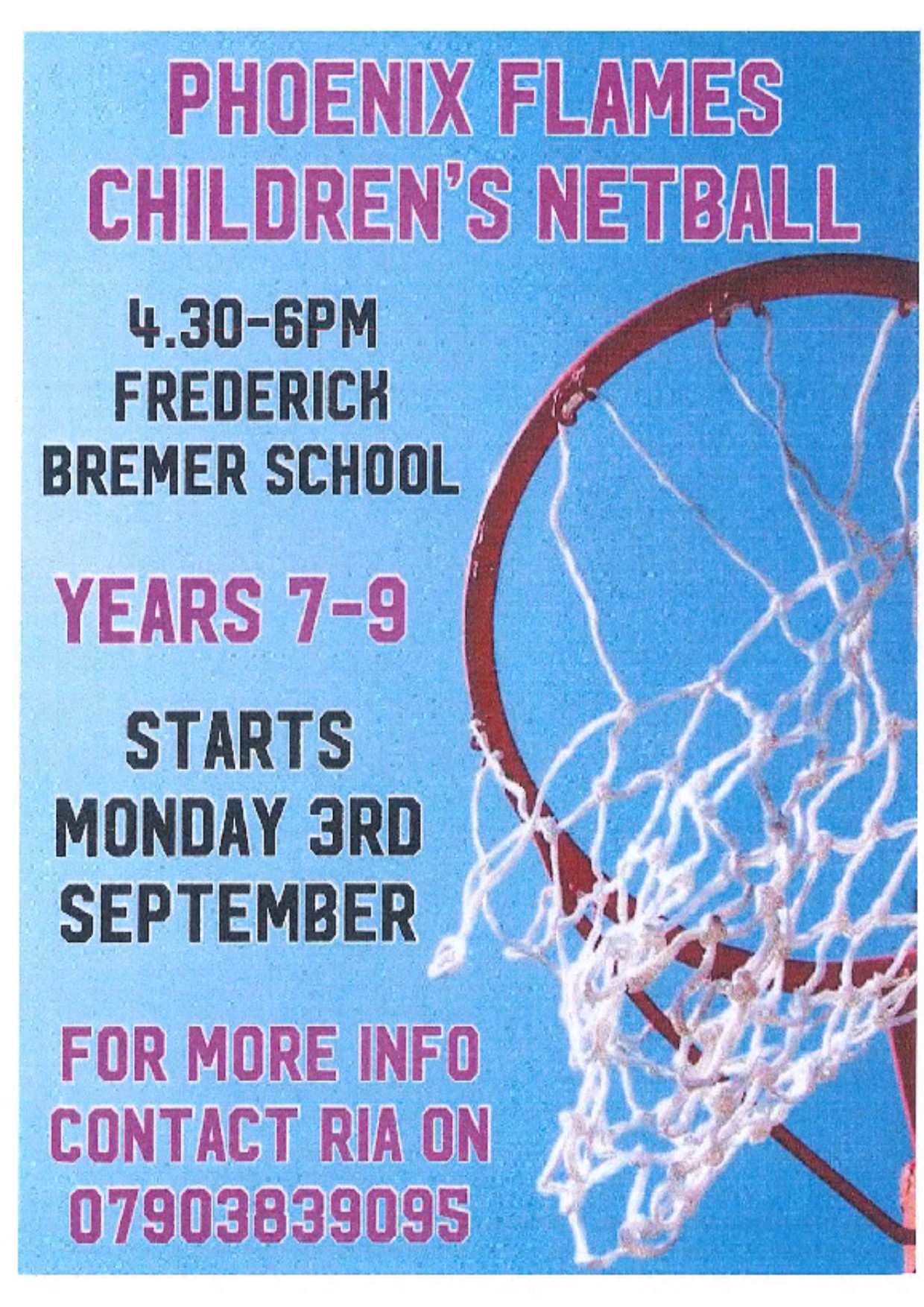 WSFG Open House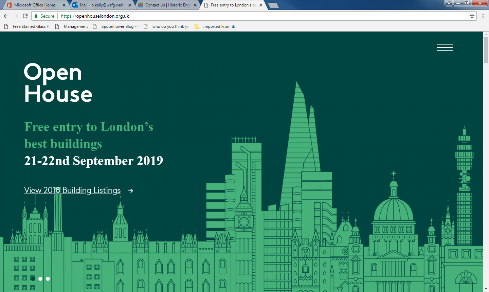 OPEN HOUSE LONDON at WSFG Saturday 21st September, 2019 10.00am-1.00pm
Walthamstow School for Girls will again be involved in the Open House London architectural design event which takes place on the weekend of 21st-22nd September 2019. The school building, which is Grade II listed, will be open for tours highlighting the architectural features on Saturday 21st September between 10.00am and 1.00pm only, with the final tour at 12.30pm.
For information regarding other buildings across all areas of London open to the public over that weekend, please visit the Open House London website https://www.openhouselondon.org.uk/. Entrance to buildings is free of charge.
O Kelly
LRC Manager
Sunday Social Market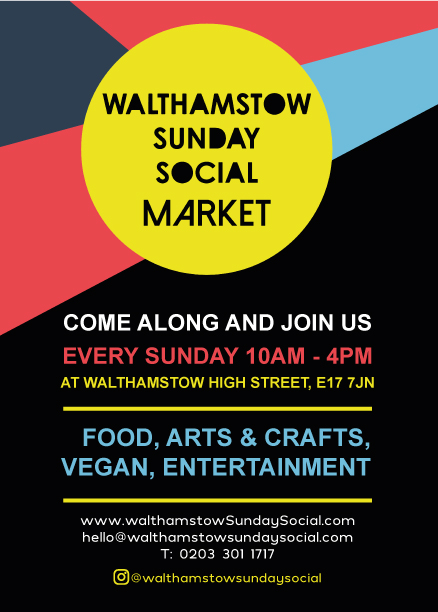 Olympia Handball Club Juniors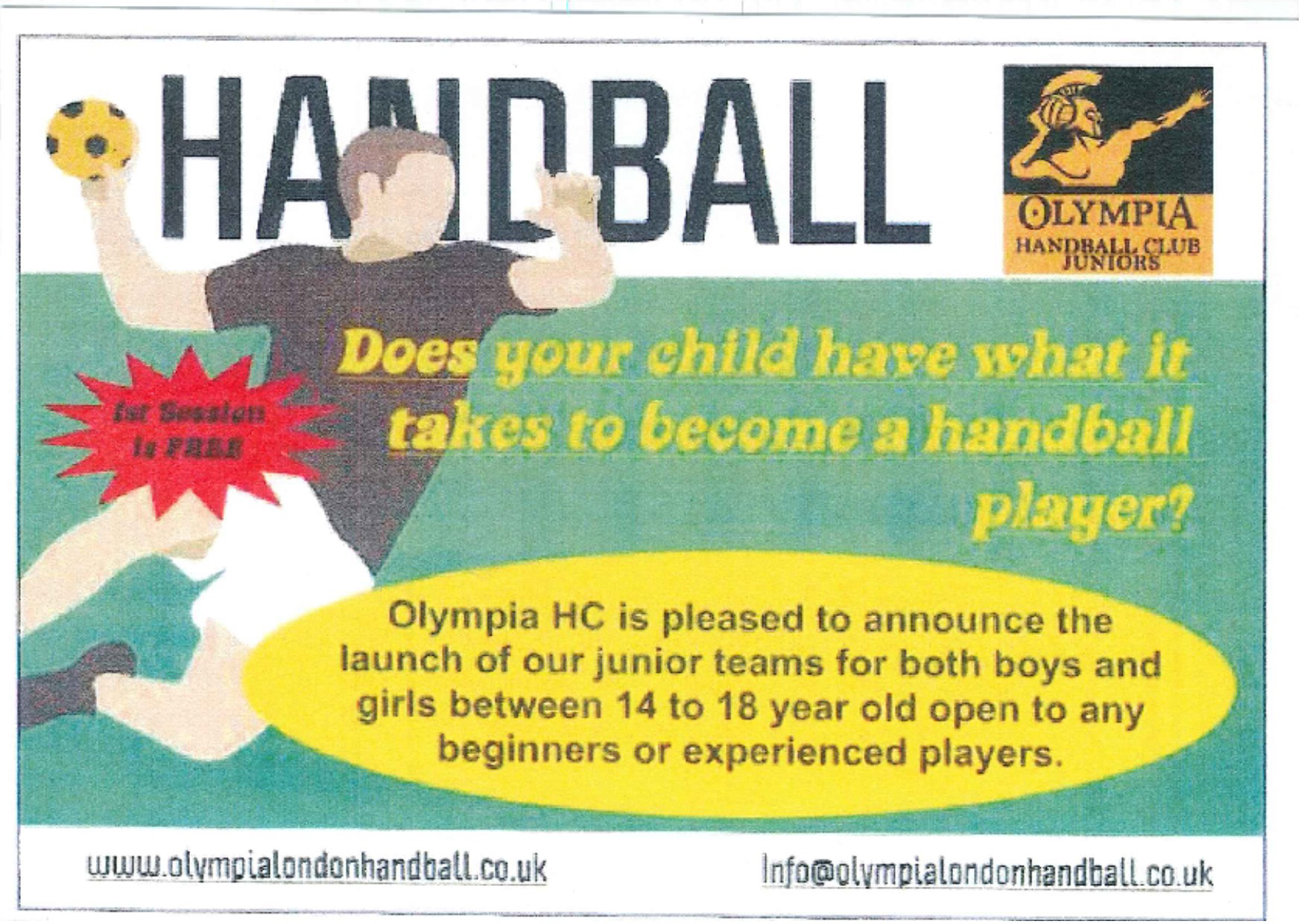 E17 Gymnastics Club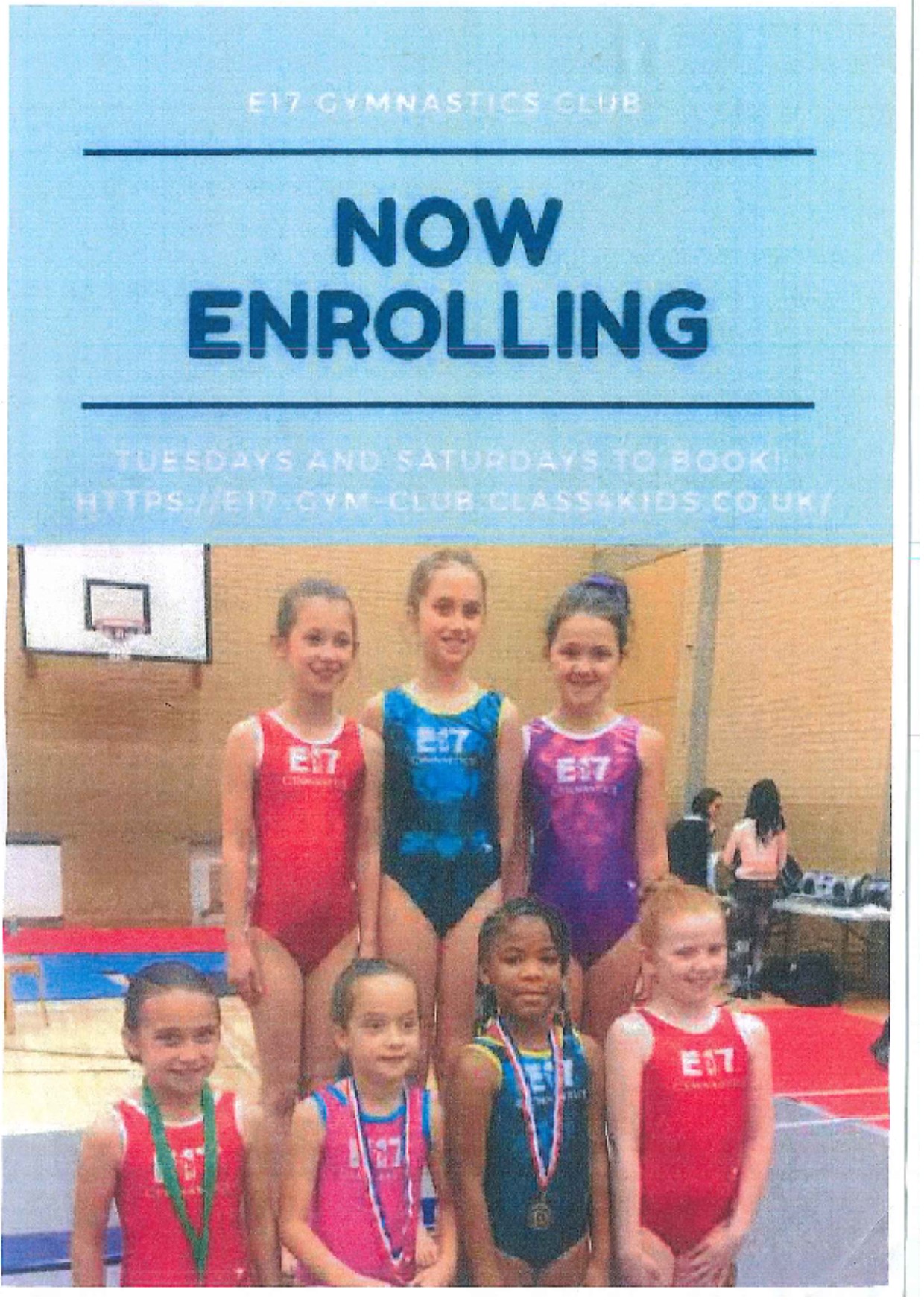 Tritons Swim School
Can you swim 25 metres or more?
Are you interested in learning a new skill?
Would you like to keep fit?
At TRITONS we are currently running the following
Half term crash courses and 1-2-1s
Help with GCSE Swimming
Rookie lifeguard (first steps on becoming a lifeguard)
NPLQ (NATIONAL POOL LIFE GUARD QUALIFICATION)
ASA/STA L1 and 2 swimming teachers
FIRST AID AT WORK
Save A baby's life and more
Classes held at; Waltham Forest College, 707 Forest Road, Walthamstow, E17 4JB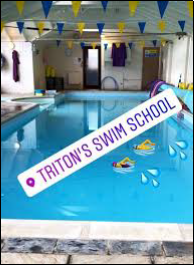 If you are interested in any of the above, please contact us at;
info@tritons.org.uk
Amber Childs
Service manager
Tritons swim school

New Local History Book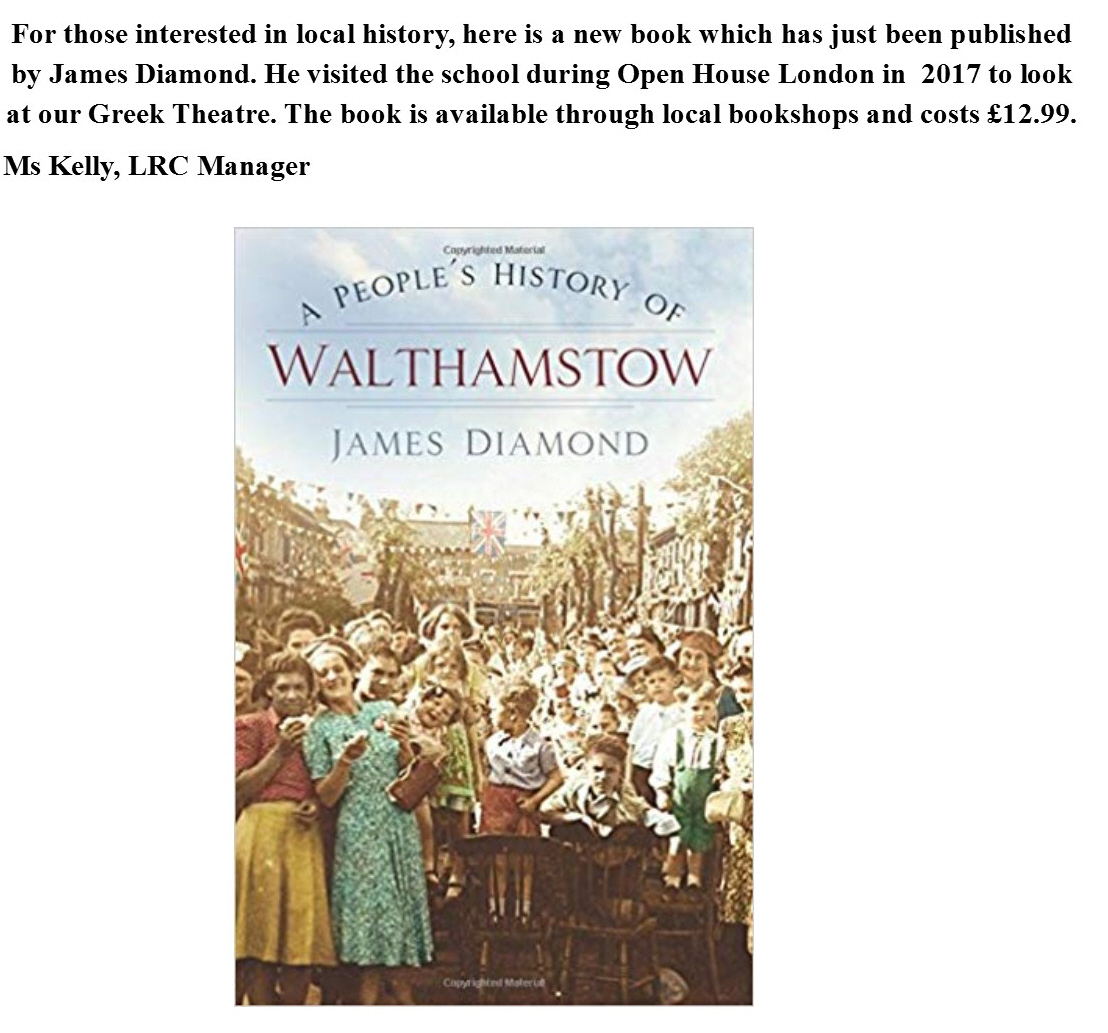 Girls Only Football Club

Female Only Football Teams and Development Programmes (AFC Leyton - Arsenal Sister Club)
AFC Leyton is a female only football club based in Waltham Forest. Despite our name, all our matches and squad training occurs at Salisbury Hall playing Fields and 3G pitches, Walthamstow Avenue, E4 8ST - which is the back of Sainsbury's just off the Billet Roundabout.
We have 330 female players in our club and we play competitively in the Essex Girls County Football League as well as the Capital Girls Cups.
We are looking for players to join our League teams in the following age groups:
Ages 8 to 11 - for our existing U10s and U11s teams and our new U9s team
Age 11 to 12 - for our new U13s team
Age 15 to 16 - for our new U16s team
Development players of any age 5+ are welcome to join us. We have sessions for all ages (including ladies 18+)
Any female players that love to play football and would benefit from professional UEFA training in an excellent community based female only football club, see the letter below. Talented players in
AFC Leyton have gone on to play for Watford, West Ham, Tottenham Hotspur, Arsenal, Millwall and at Essex and Charlton Regional Talent Centres as well as England U15s training camps.
For schools, we are also offering free football development sessions for your existing girls' teams to try out our professional UEFA coaching. This programme is designed to get girls interested and stay in football/team sports.
If you would like any further information on AFC Leyton, please do not hesitate to get in touch.
Best wishes

Louise McGing
Club Secretary
AFC Leyton Girls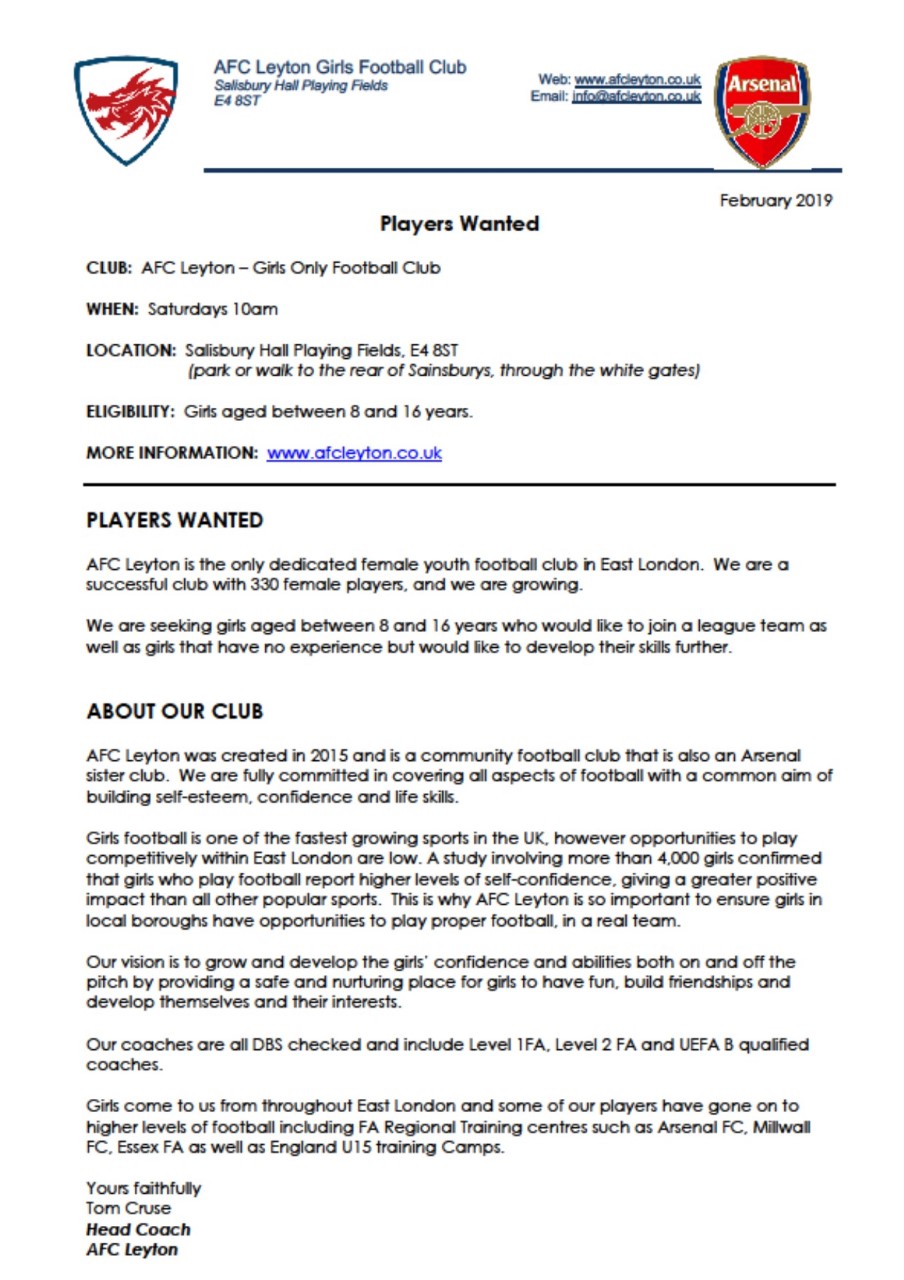 Free Football and Boxing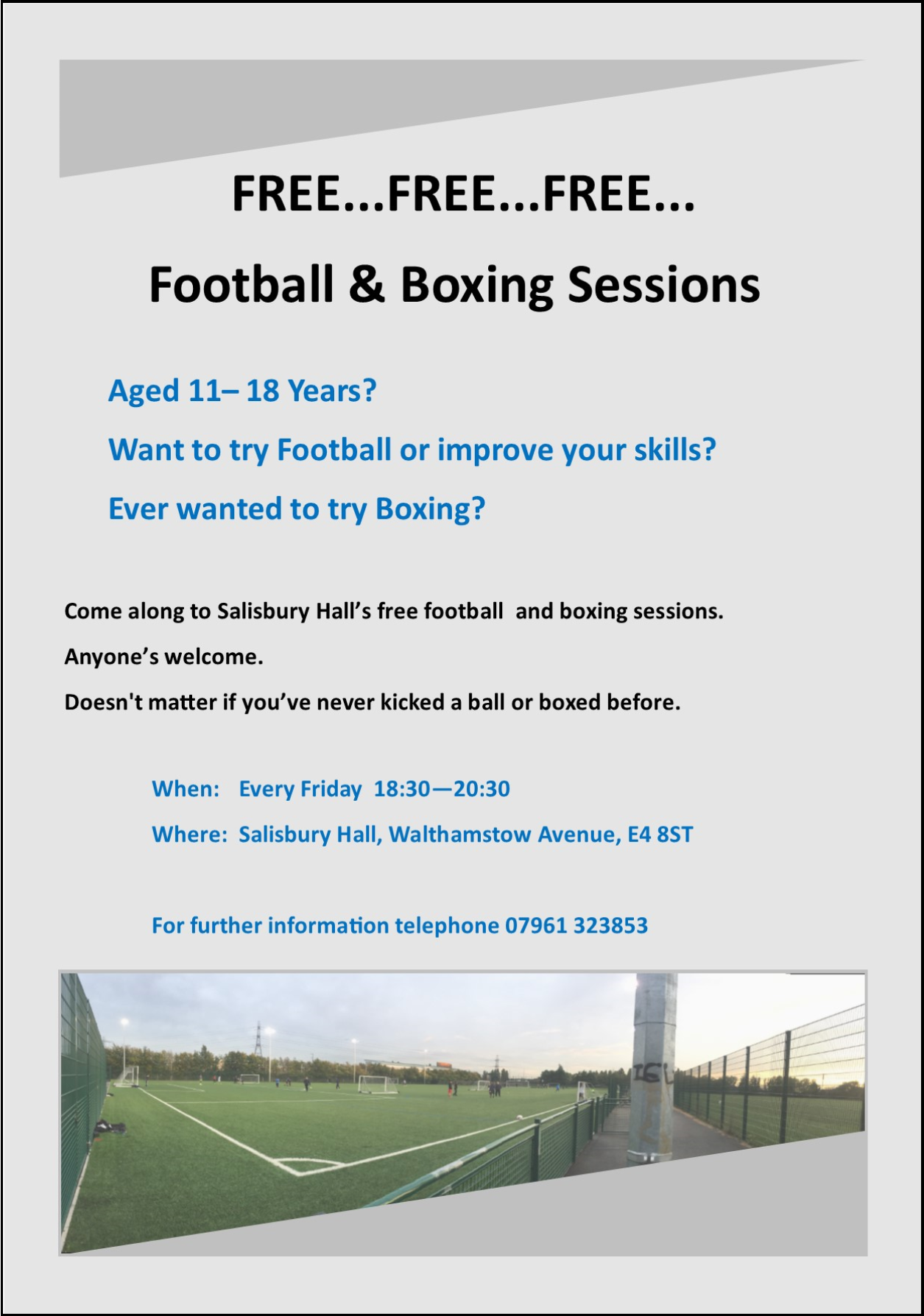 ---
After School Club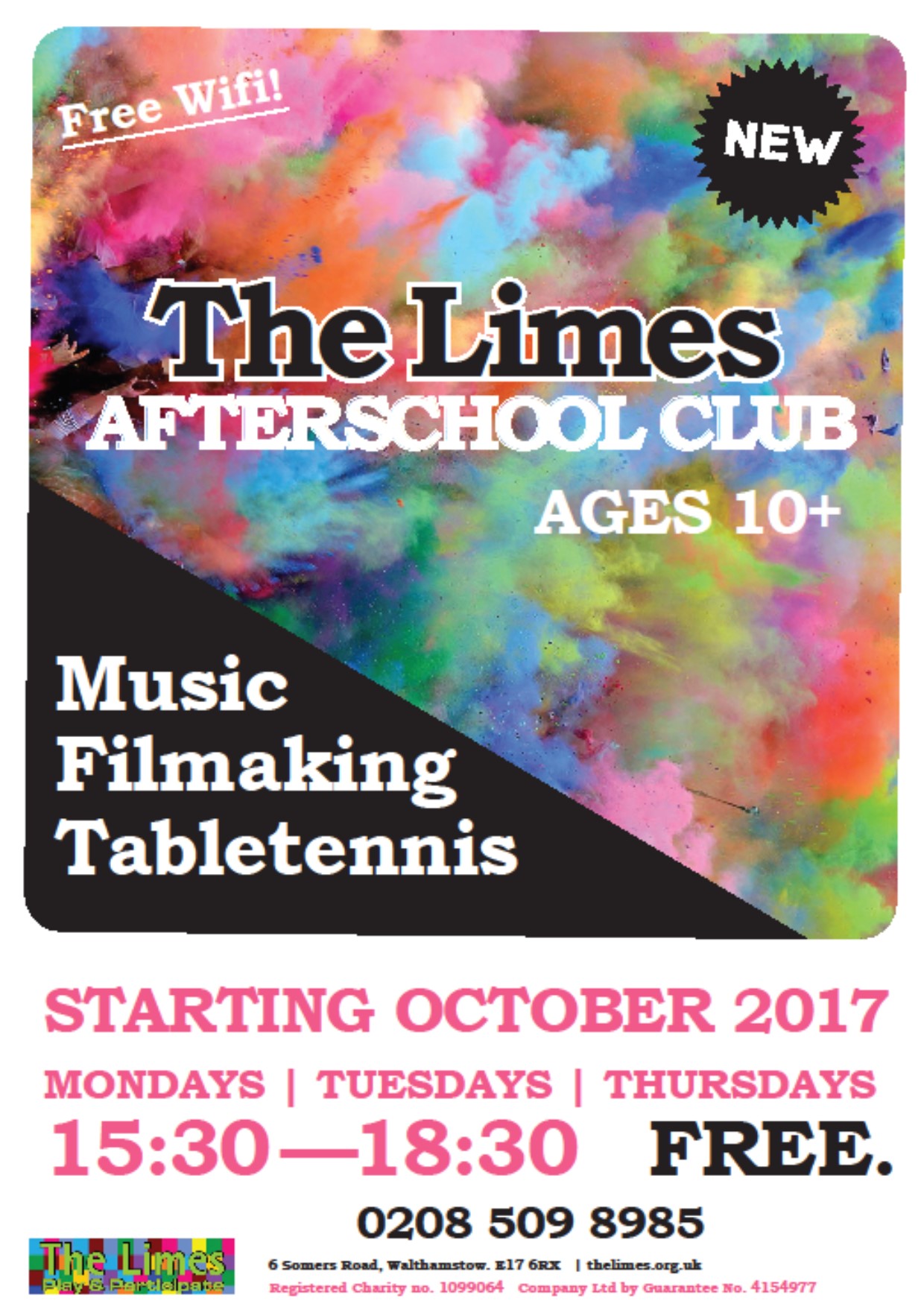 Walthamstow Wetlands

Walthamstow Wetlands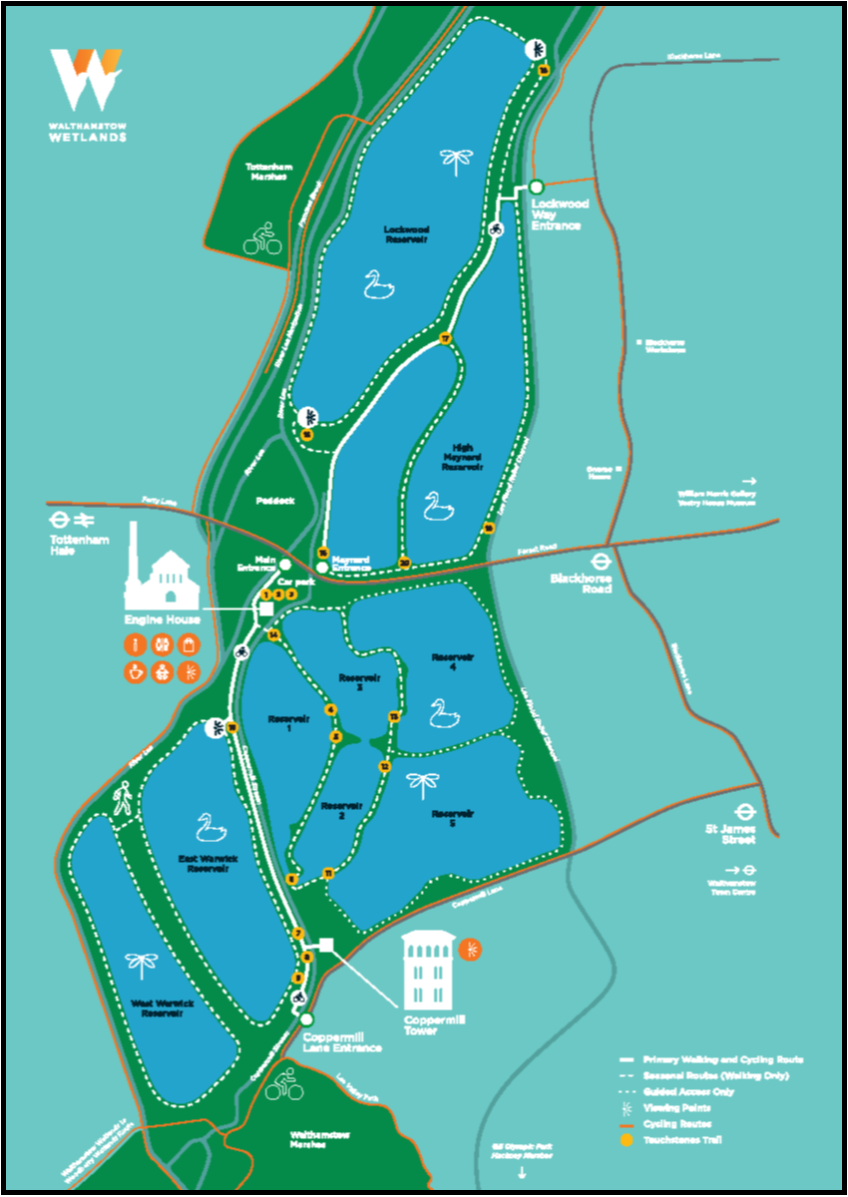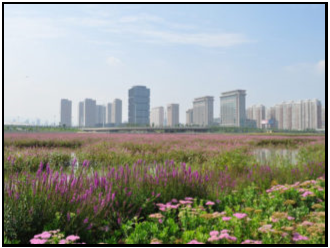 Walthamstow Wetlands is now open - see their website for further details
Walthamstow Wetlands is open seven days a week between 9.30am and 4pm (October to March), between 9.30am and 5pm (April to September).
The Visitor Centre and Café situated in the Marine Engine House are open daily 9.30am to 4pm (October to March); 9.30am to 5pm (April to September).
The main entrance to Walthamstow Wetlands is at 2 Forest Road, London N17 9NH.