Our School History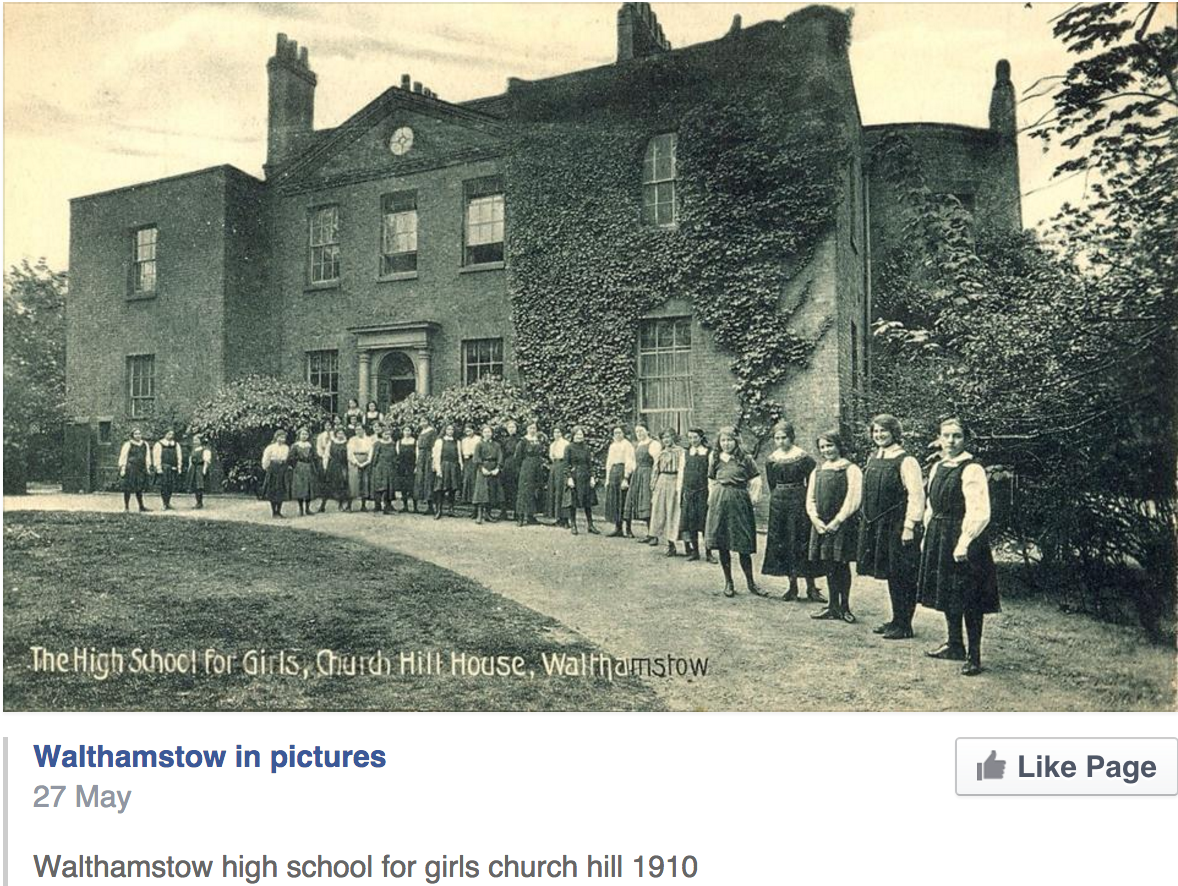 Walthamstow School for Girls, also previously known as Walthamstow County High School for Girls, first opened as a self-supporting "School for Girls" in 1890 with its original building located in West Avenue Road, then moving to Church Hill House. Its original headmistress, Miss Hewett aged 27, served for 35 years until her retirement in 1924. The school opened with 49 girls aged 7-16 (and boys up to the age of 13!) and 5 teachers. Until 1944 all the teachers were women and were unmarried. The first male teacher joined the staff in 1956.
In 1911 it was taken over by Essex County Council and in September 1913 the school moved into its current location which was purpose built, however many additions have been made in subsequent years. The original Grade II listed Edwardian frontage still bears the three Saxon seax knives coat-of-arms of Essex in various places.
During the 1920s unemployed workers built the school an amphitheatre known as the "Greek Amphitheatre" which still exists in its current grounds and is incorporated into our school logo.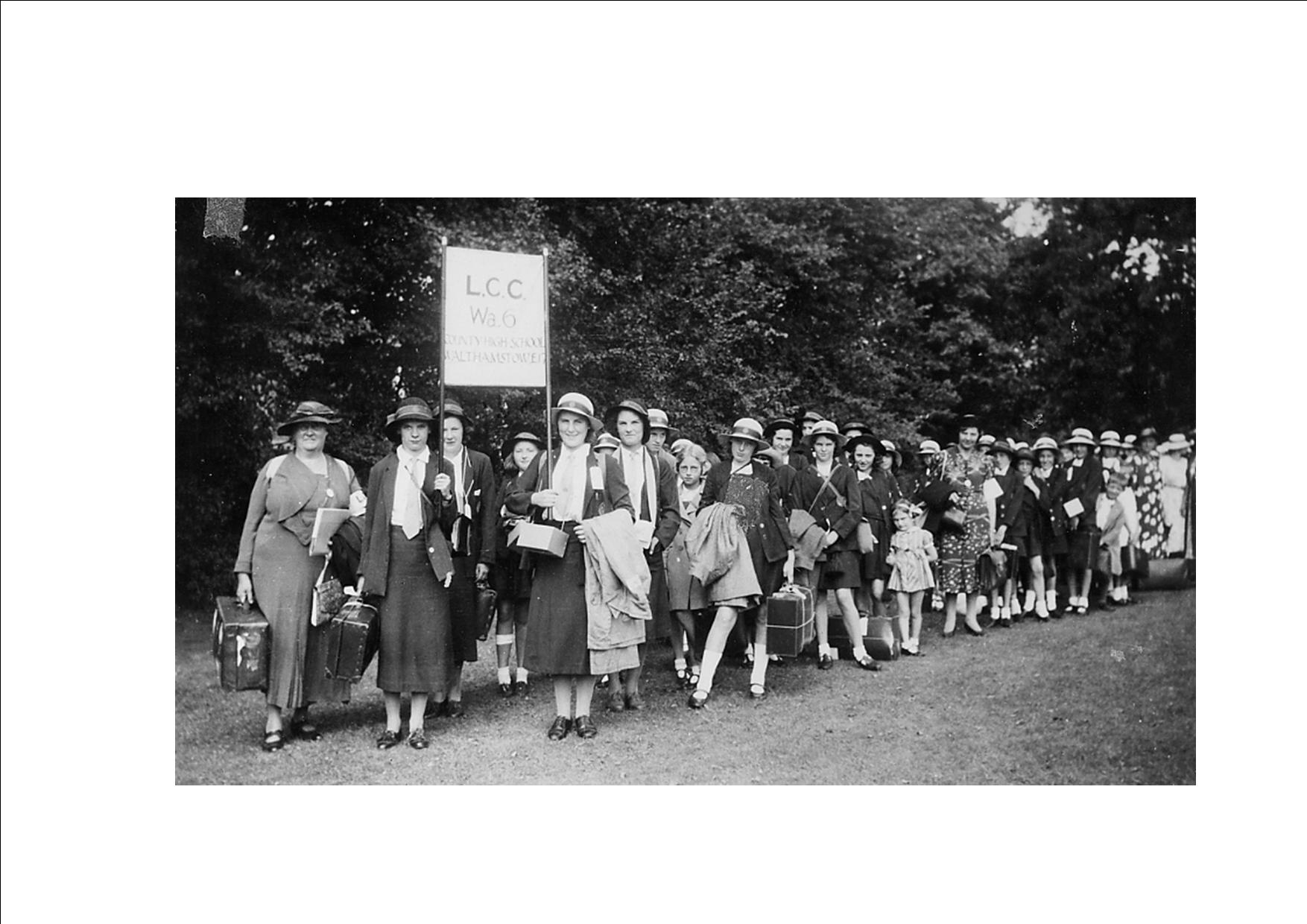 During the Second World War, staff and students were evacuated to Wellingborough, continuing their schooling at nearby Wellingborough High School (now the Wrenn Academy). One of the schools' former teachers and former student, Nesta Newmarch, joined the Women's Royal Naval Service but sadly died in service in 1943. Her funeral was the first in Royal Navy history whereby a woman was given naval funeral honours and she was the first woman to be buried in Haslar Royal Naval Cemetery.
The school benefitted from further structural changes in 1960 (an extension to the rear of the original buildings), 1971/2 with the construction of the three story "A" Block (now ADT, Maths and Humanities) and in 1975 when we acquired The House (previously St Mary's Vicarage) which was used as a Sixth Form Block.
In 1968 the school became a Senior High School – this was a grammar school for what would now be Year 10/11, with a Sixth Form, entry to which was subject to 11+ results - but in 1986 it again became a comprehensive "School for Girls" with students attending from ages 11-16.
This year a memorial plaque was unveiled dedicated to Patricia Marino who was Headteacher 1986–2000 and sadly passed away in 2016. She was the first Headteacher of Walthamstow School for Girls as we know it now and will be fondly remembered as an inspirational leader who led the school tirelessly for fourteen years, achieving two outstanding Ofsted judgements as an endorsement of her tenure. Girls remember her as someone who led by example, taught them the value of education and that there are no limits to what women can achieve.
We were awarded Specialist School status in Mathematics and Computing in September 2004 and added Applied Learning as a second Specialism in 2007.
Our most recent rebuild, in 2010 was by Architecture PLB and co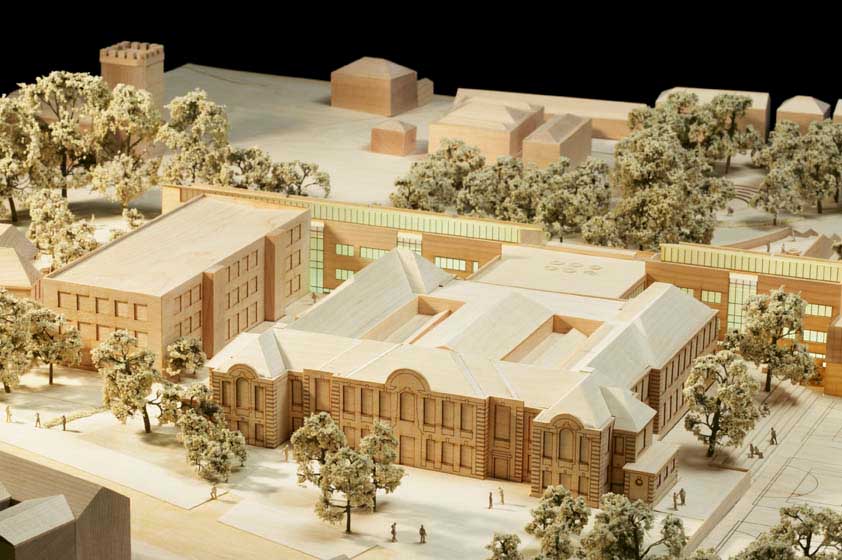 nstructed by Bouygues. The design achieved a BREEAM (the world's leading sustainability assessment method) 'Very Good' and won a 2011 BCSE (Business Council for Sustainable Energy) Design Award.
A total of 9 different facade trades were necessary on the new build section of the project (including brick, natural stone, timber, metal cladding, curtain wall, windows and Gima blocks) to meet the requirements of English Heritage.
The £18.5m, 9,500m2 project comprised the refurbishment of the existing Grade II listed building (50%) and a new extension (50%) and took advantage of the sloping site to add extra accommodation on a Lower Ground floor, whilst being sensitive to the needs of building within a conservation area.
Our buildings are now fully accessible - we have two lifts - and our grounds comprise a Redgra with netball pitches, a grassed area, terraces with tables, our school allotment and of course our Greek Amphitheatre.