Pastoral
---
Here is a booklet full of information that we hope will help our students and parents/carers during this uncertain time ...
---
Education Psychology Service Support for Parents/Carers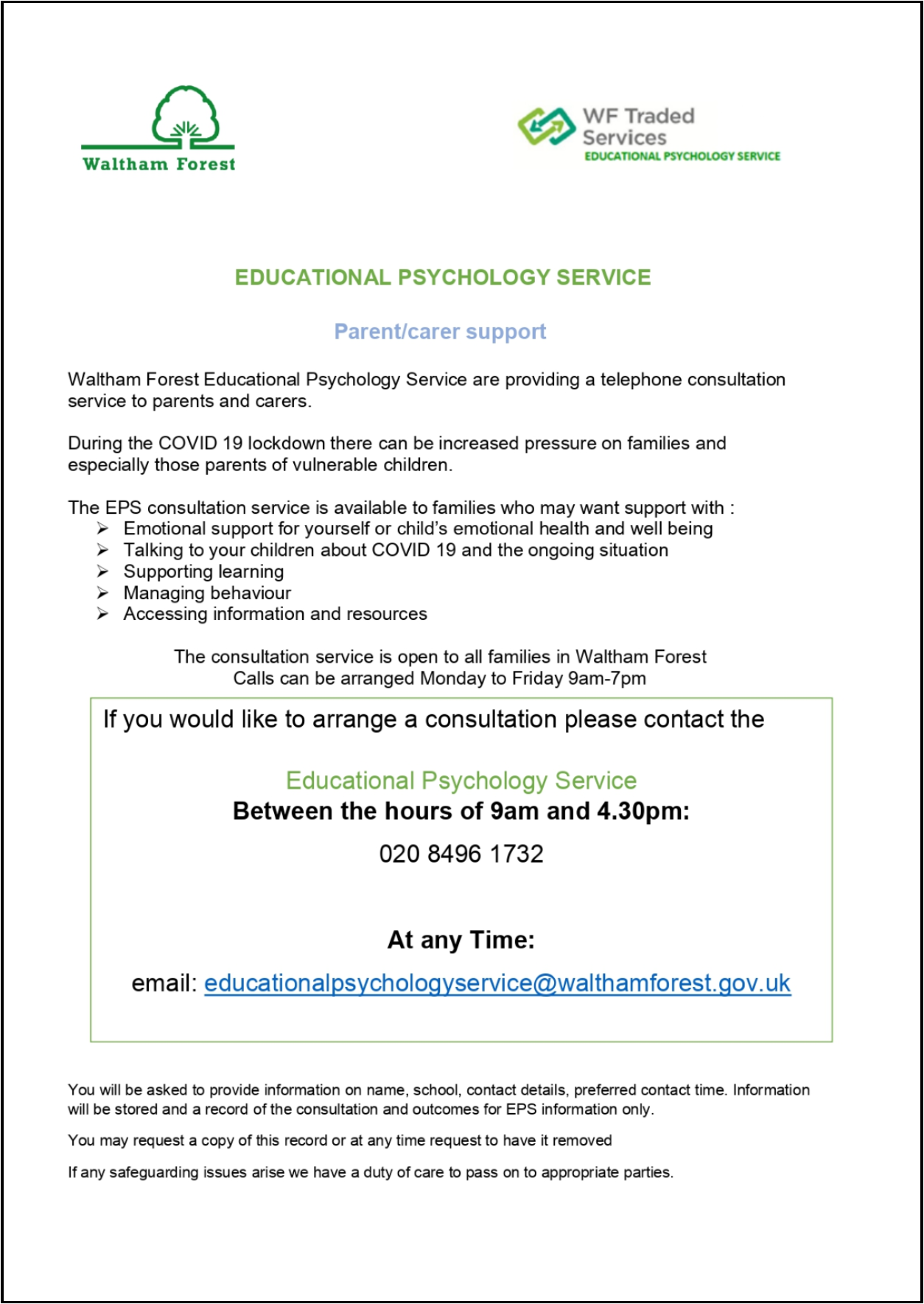 Using the School LRC Computer System from Home
Accelerated Reader
At Walthamstow School for Girls we place great importance on developing reading and understanding skills, which ultimately impacts immensely across the whole curriculum and benefits students as they progress towards their GCSEs.
Renaissance Learning (responsible for our Accelerated Reading lessons) recently provided students with access to numerous online books from a huge variety of genres through their myON service. We cannot stress enough the importance of maintaining regular reading, and then quizzing on the books read to indicate understanding of the content.
We would like to encourage our students to continue with their Accelerated Reader (AR) lessons - reading and quizzing as often as possible. AR lessons in school are only a small part of the need for reading, as it is recommended that all students read for a minimum of 30 minutes per day. Reading should be both pleasurable and a way of extending learning. In addition, this can be a fun activity for all the family - read, discuss and challenge one another in a variety of ways: understanding, changing characters, guess endings, change endings - the ideas are plentiful
Here are the links to both websites:
Renaissance Learning (Accelerated Reader)
If there are any problems, please contact the info@ email and ask for your concern to be forwarded to either Miss Jolliffe or Mrs Kelly.
Advice for Parents/Carers from National Online Safety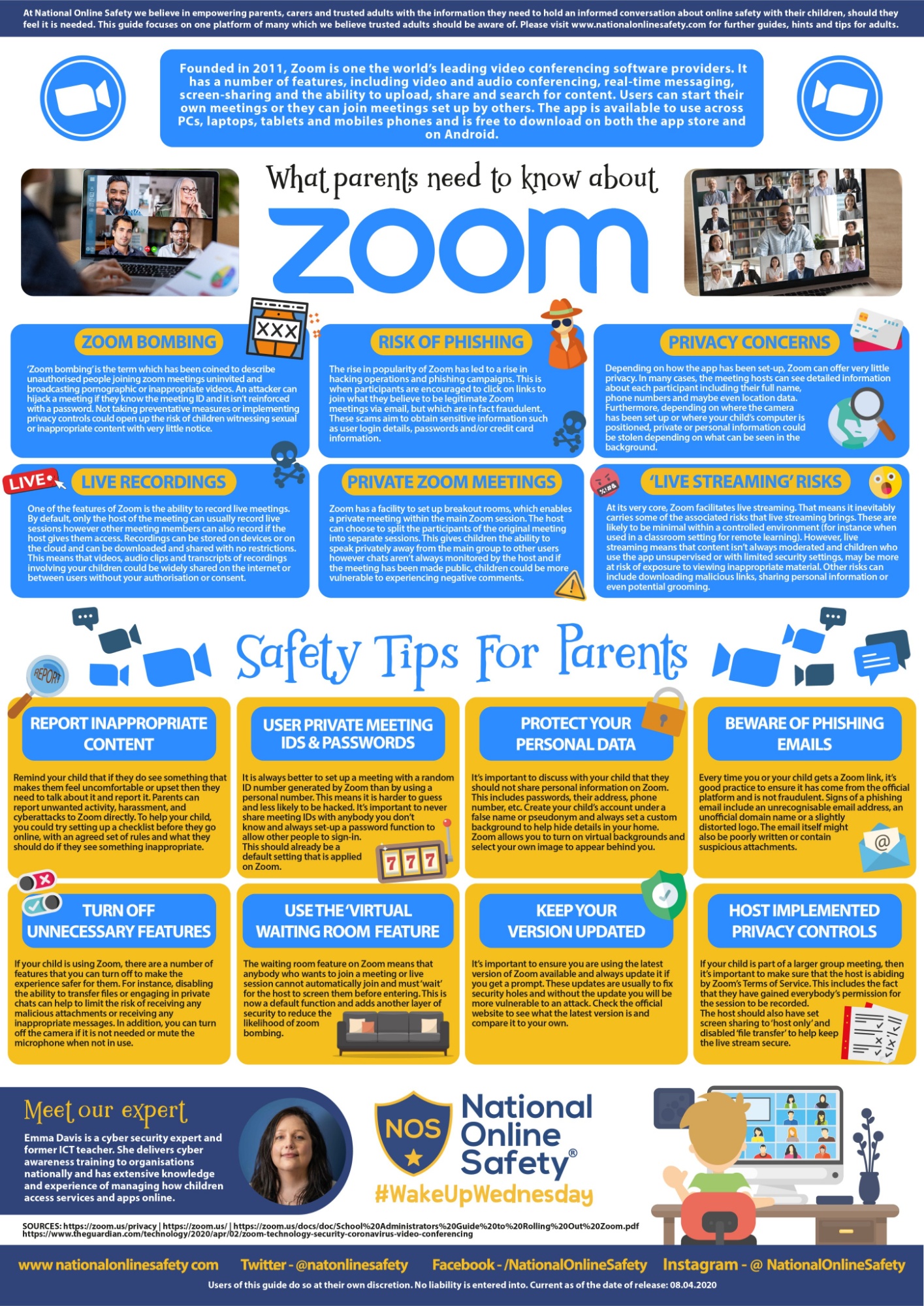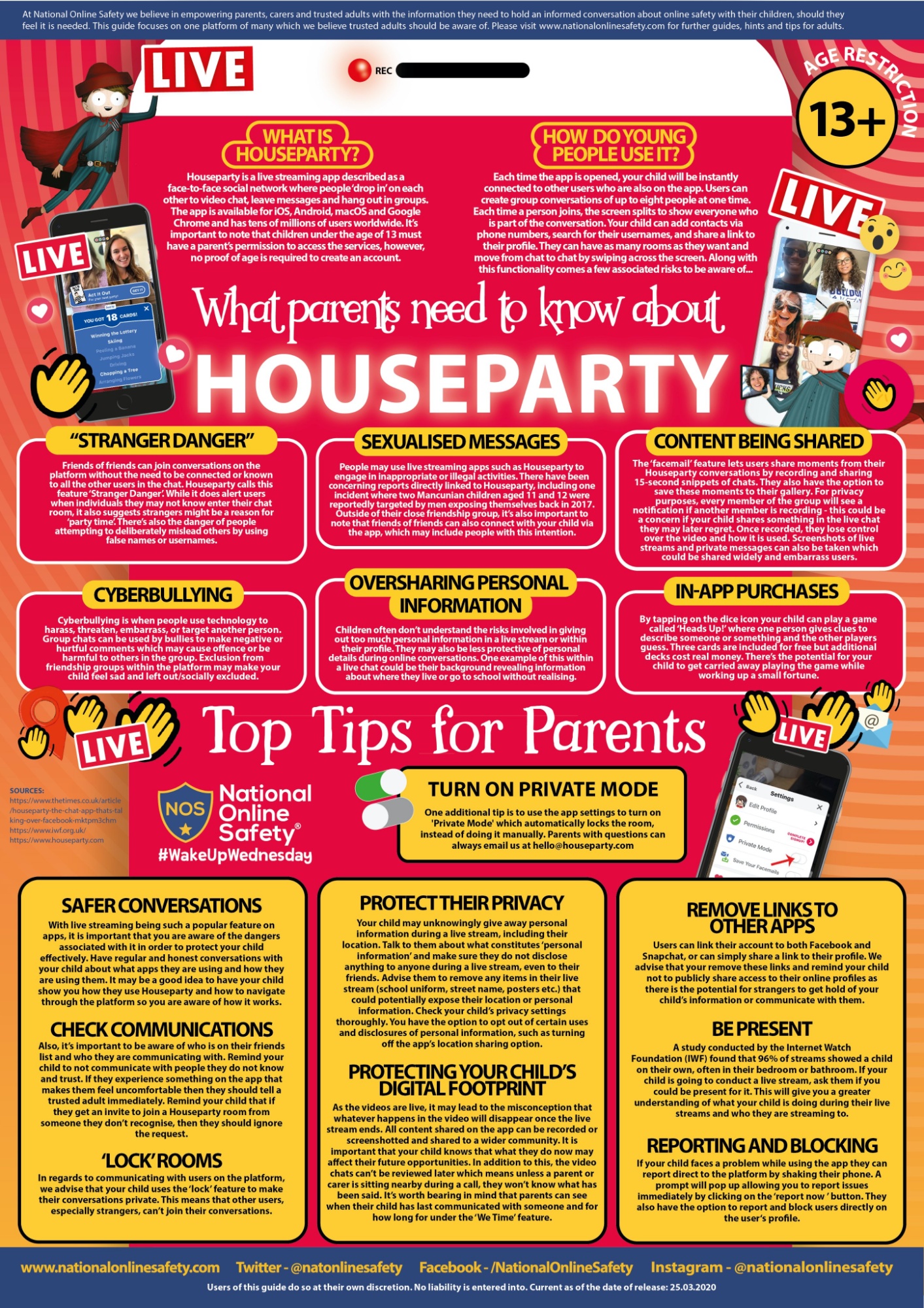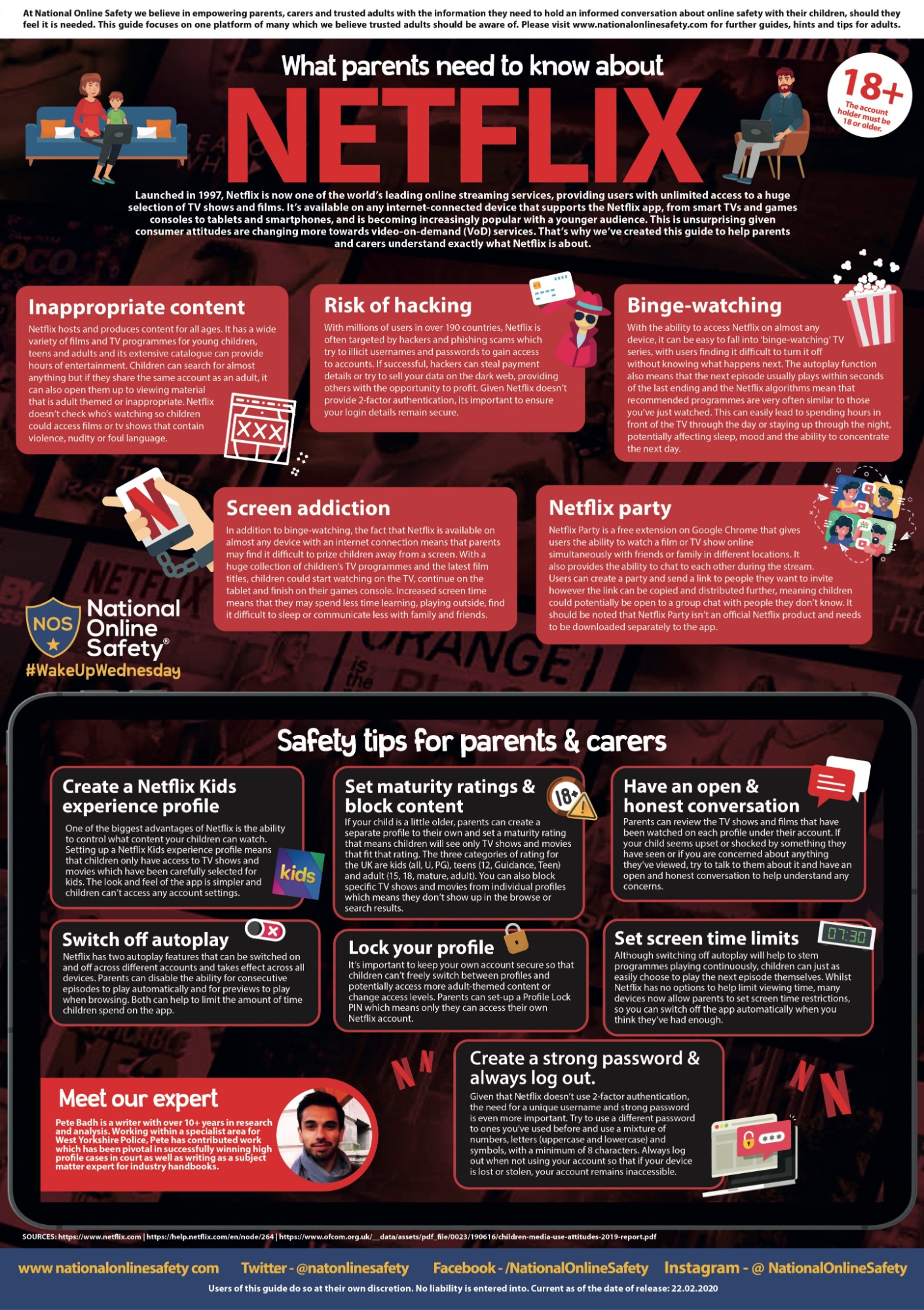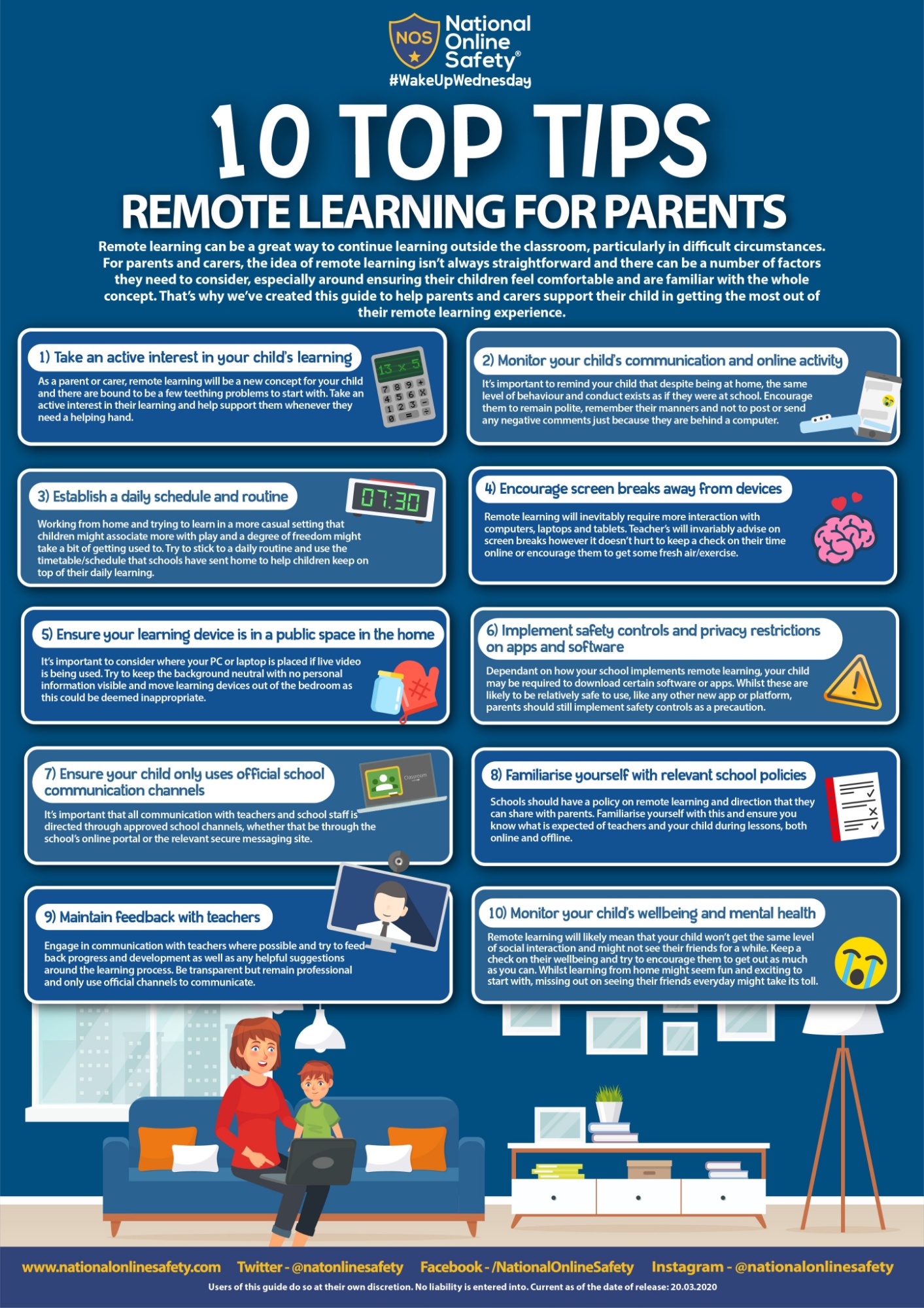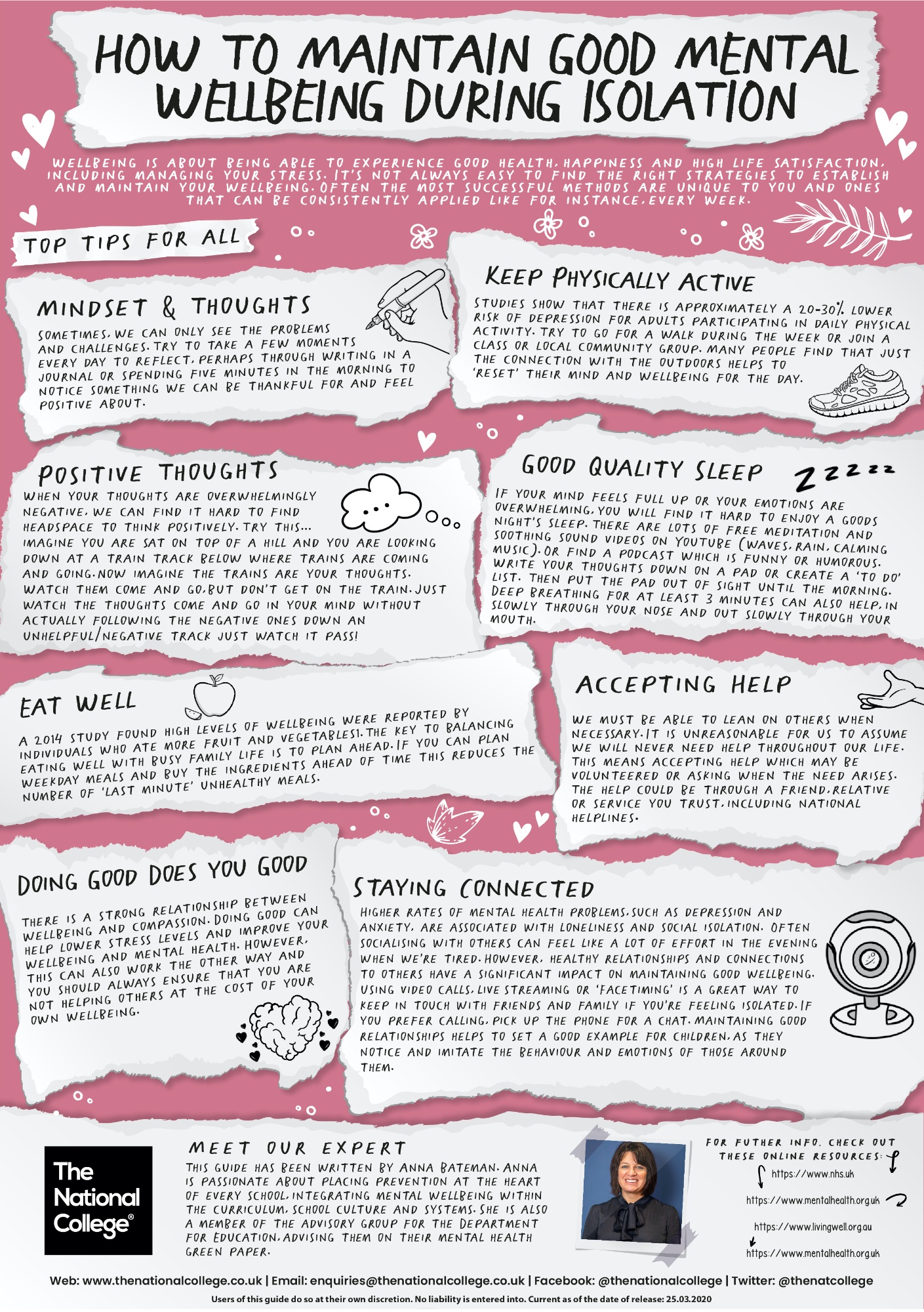 Speakers for Schools - Streamed for Lockdown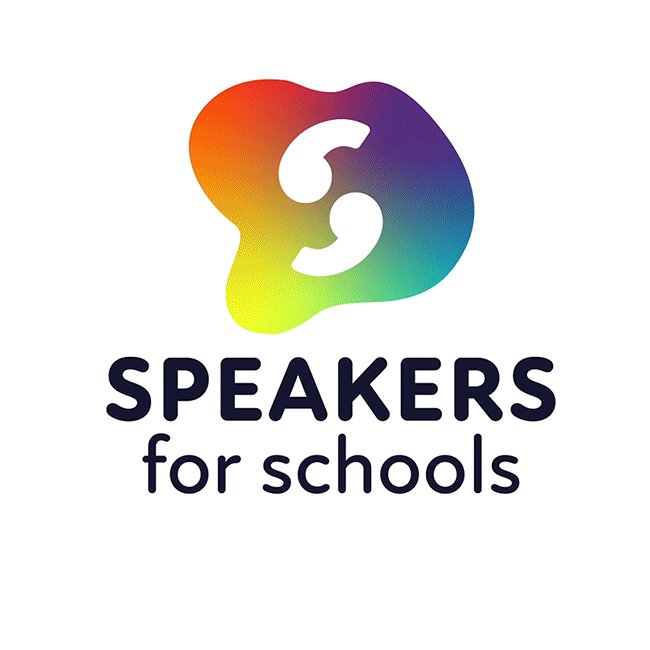 Dear Parents and Carers
Speakers for Schools
Speakers for Schools is a charity organisation founded by journalist, Robert Peston, which provides talks to state schools across the country. These talks/lectures are given by a variety of inspiring leaders who have become renown in their industry. Speakers include those in the fields of journalism, science, arts and leading entrepreneurs.
Over the years, we have hosted a number of speakers at WSfG and our students have found them to be engaging, informative and motivational.
Speakers for Schools have now launched virtual talks, which students can watch and listen to online.
A schedule of speakers has been announced for the next two weeks and will take place on different days, starting at either 10 a.m. or 2 p.m. There are some exciting talks coming up next week on the topics of fake news, developing resilience and self care strategies and STEM.
Information on how to access talks
Video library of streamed talks
Yours faithfully
Ms M Davies
Headteacher
School Nurse Drop-in Sessions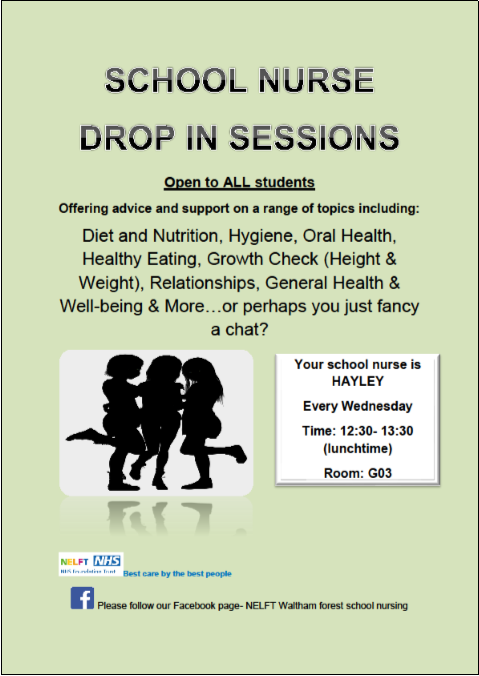 Safer Schools Officer Drop-in
Our Safer Schools Officer PC Viki Golden will be available in G03 at lunchtime of the following Tuesday dates:-

9th June
14th July
If you want to chat with her or ask any questions, she will be available so please drop in to see her.
Ms Pratt
Assistant Headteacher
Violence Against Women and Girls Project (VAWG)


Dear Parents and Carers
WSFG is working in partnership with various organisations in the Borough to raise awareness of violence against women and girls in Waltham Forest.
As a girl's school, we are a hub for young women to learn about this external challenge that can affect the well being of all. This project is aimed at Years 8-10 in particular.
The main focus of the project is building support in preventing and offering early help in relation to VAWG.
WSFG is one of a few secondary schools in Waltham Forest to embrace this whole school approach to this issue.
Ms Pratt
Assistant Headteacher
Mobile Phones

All Years
Mobile phones MUST be handed into the school office during the school day for safe keeping.
If you are caught with your mobile phone during the school day, it will be confiscated from you and your parent / carer will be asked to collect it from school.
Phones must NOT be used on the school premises either before or after school hours or again they will be confiscated.
If you wish to use your mobile phone after school you must leave the premises to do so, but ensure that you use it safely.
Ms Pratt
Assistant Headteacher
Valuables in Tutor Rooms
Please do NOT leave PE kits, bags or any valuable possessions in your Tutor Room at break or lunchtime, as they will be unsupervised.
Please take responsibility for your own possessions and use your lockers for storage of PE kits, bags and other valuables during non-lesson time.
Thank you
Ms Pratt
Assistant Headteacher