Pastoral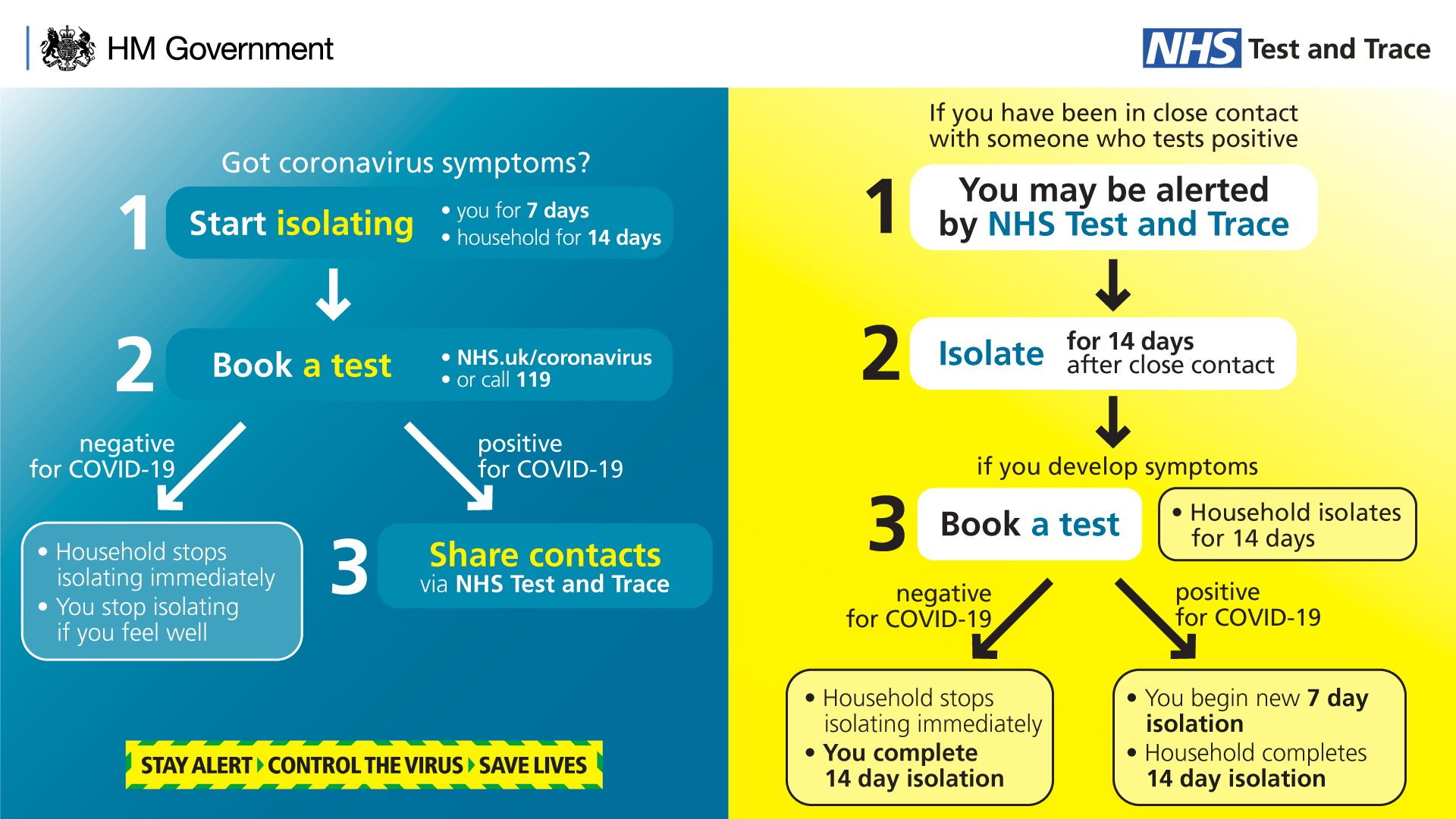 National Online Safety - TikTok
TikTok is a video-sharing social media app which lets people create, view and download looping 15-second clips. Typically, these are videos of users lip-syncing and dancing to popular songs or soundbites (often for comic purposes), enhanced with filters, effects and text. 
Please find below a poster of tips and advice from National Online Safety regarding Tik Tok, an increasingly popular app used by children. The age limit for this is 13, but as with many social media apps we find children below this age use them. This guide might answer any questions you may have about the app.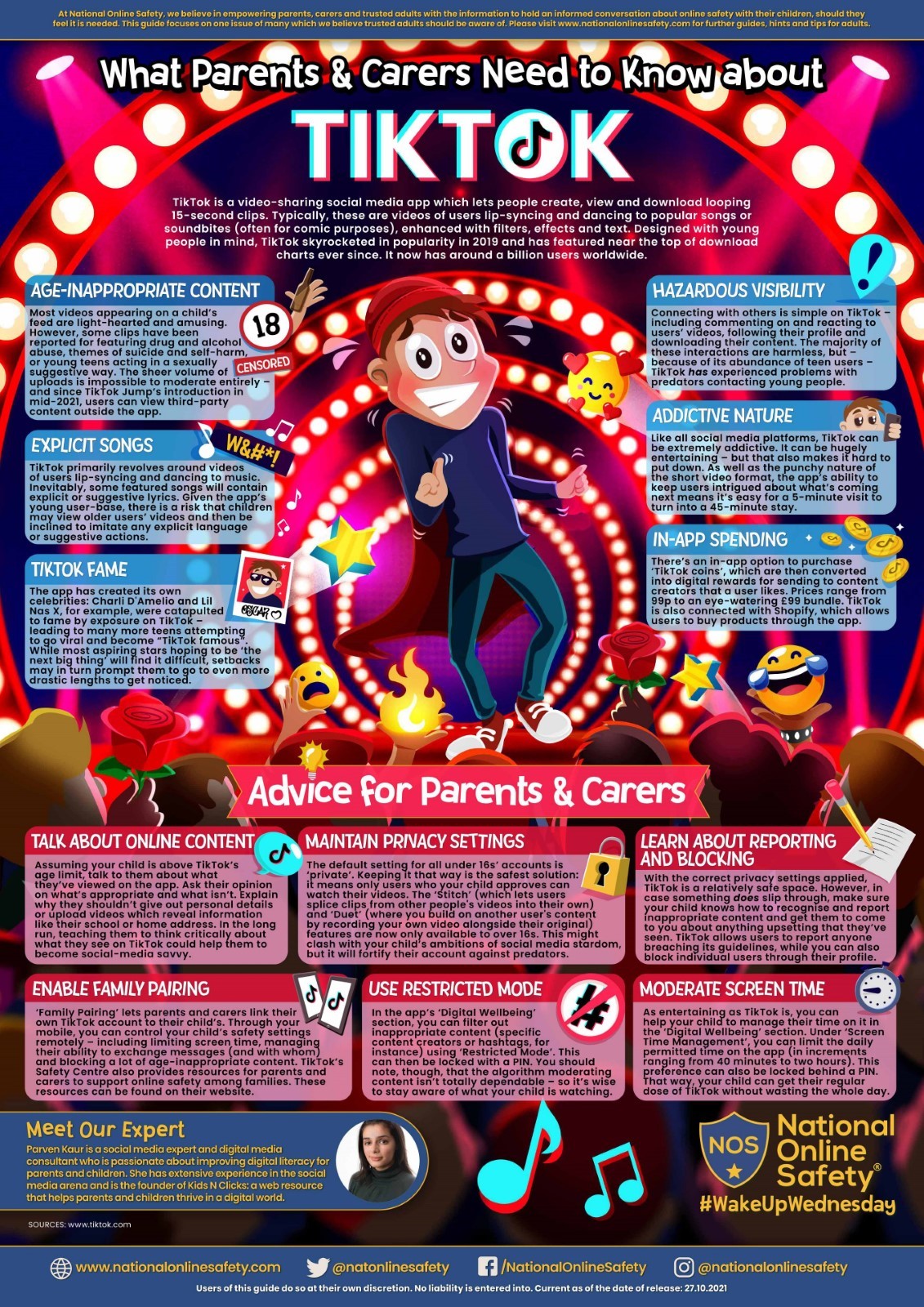 The Red Box Project
WSfG is pleased to restart the Redbox project for all tutor groups across the school. As you may know, the Redbox project provides a much-needed service giving all students access to sanitary products in a discrete manner.
The Redbox project has proved a very popular service in the past, and students have highlighted how important it is to have access to sanitary products when needed.
Unfortunately, the charitable funding for this project is no longer available.
Therefore, we would like to ask anyone in our school community who is able to donate any of the following products to the school's Redbox Project:
• Sanitary pads (new, closed packs)
• Tampons (new, closed packs)
If you would like to donate any of the above products, please send them in with your child to school. Your child should bring them to Student Services, where the products will be distributed across tutor groups to ensure every student has access to sanitary products when needed.
In addition, a supply of sanitary products will be available via Student Services for any student who needs them.
We hope you feel able to donate to this important project to ensure all students have access to these essential products whenever needed.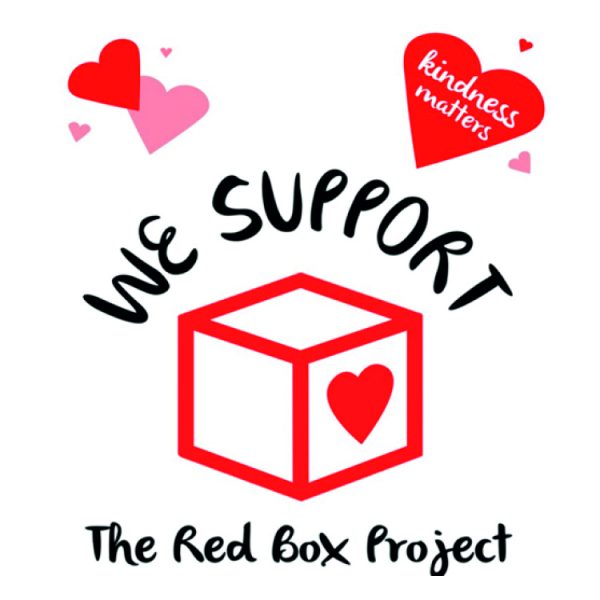 Ms R Schaber
KS3 AND KS4 Webinars
LBWF Domestic Abuse Drop In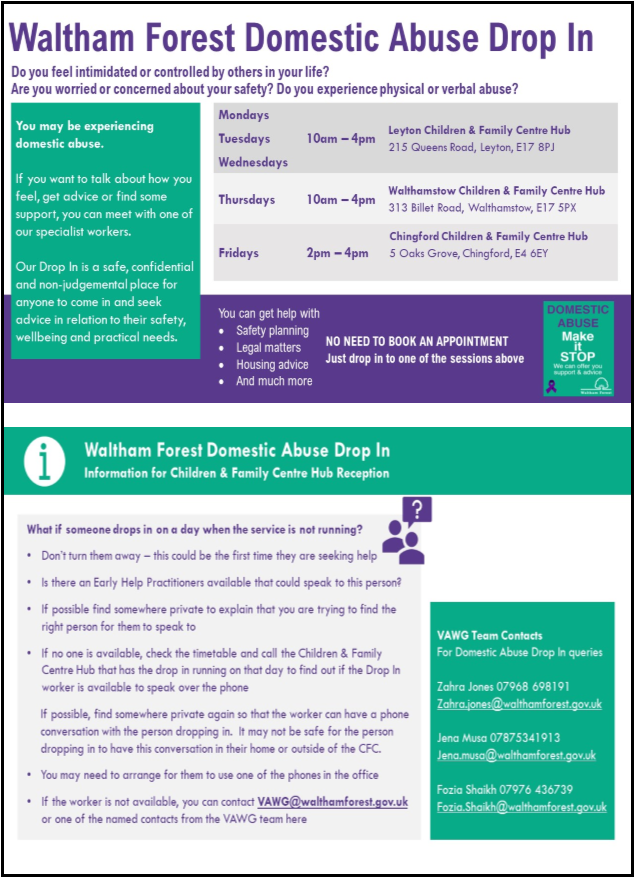 A Message from the Children's Commissioner
A message from Rachel de Souza, Children's Commissioner for England
Before Easter, we received a letter from the new Children's Commissioner for England, Rachel de Souza, asking for our help.
Her role is to speak up for children and young people across England. As the government starts to plan how to rebuild after the pandemic, she wants children to be at heart of it. She needs our help to gather children's views and priorities for the future, so that the government takes them into account.
She has launched the Childhood Commission, which she describes as "a once-in-a-generation review of the future of childhood". This review will identify the barriers preventing children from reaching their full potential, put forward solutions and set ambitious goals for the country to achieve.
The first stage of this work is gathering the views, opinions and experiences of all children. She plans to carry out the largest ever consultation with children in
England, called The Big Ask, to find out what children's concerns and aspirations about the future are. Her ambition is to reach every child – the more she hears from, the stronger this work will be.
The Big Ask was launched on Monday 19 April in the form of a short online questionnaire.
We would be very grateful if you could encourage your child to fill it in, there is also an adult survey.
All the information and links to the surveys can be found here.
If our school submits enough responses, we will receive a bespoke report summarising what our students have said about their aspirations, concerns and challenges for the future. This could be really useful for us to help our planning and provision going forwards.
Ms Snowsill
Deputy Headteacher
Waltham Forest Domestic Abuse Drop-in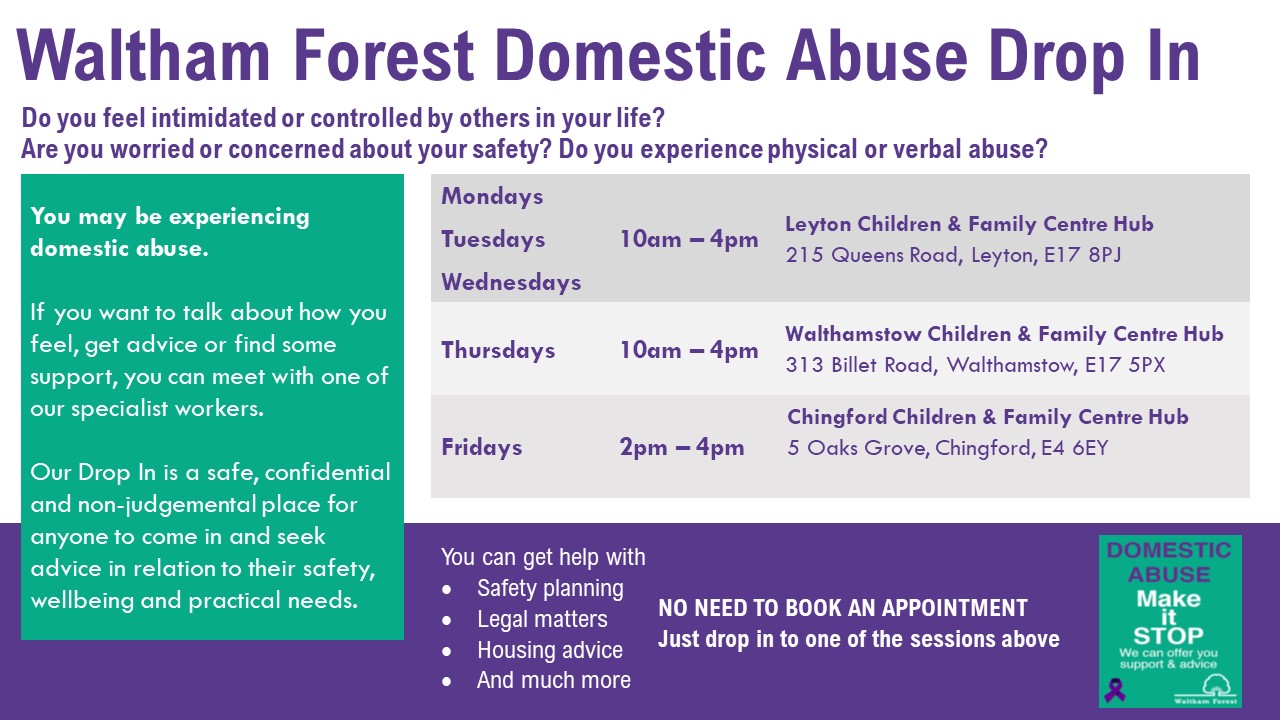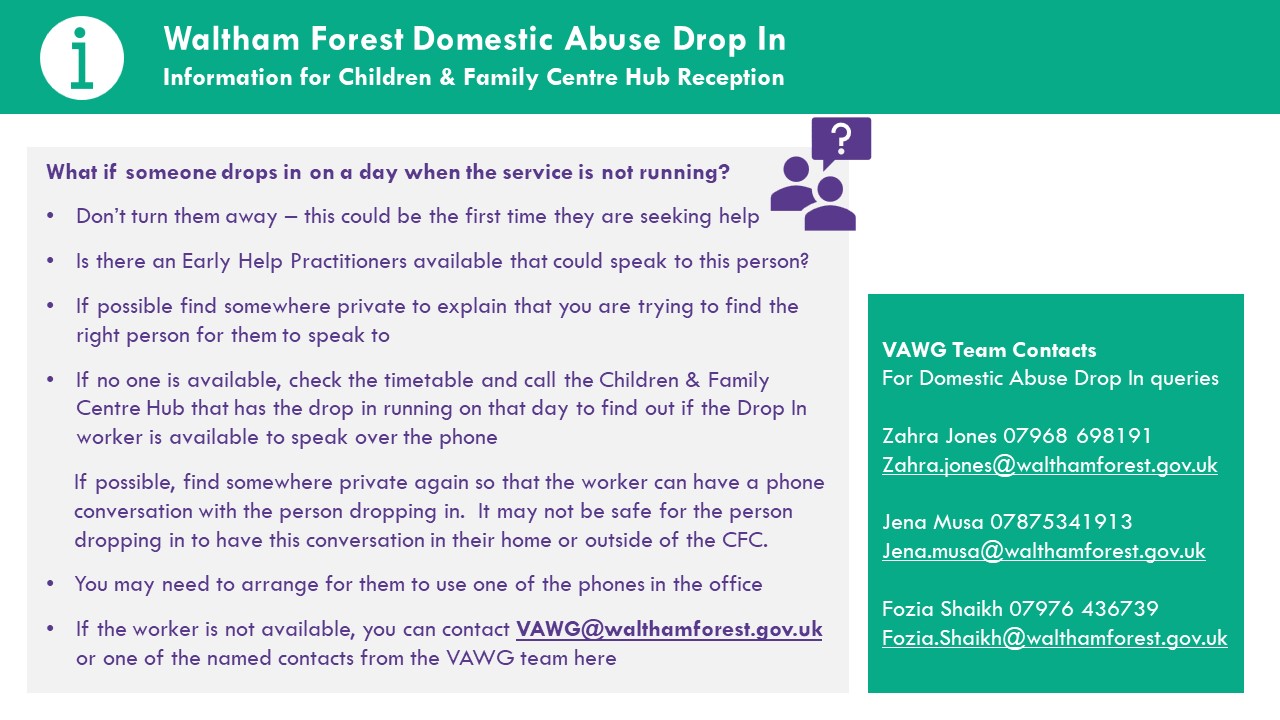 E-mail to all parents/carers re uniform - April 2021
Thursday 1st April 2021
Dear Parents and Carers
I wanted to thank you all for your support this term and for working together to make it so successful. Thank you to all those parents who have written to us to thank our staff, who have enabled a smooth transition back to school and have been generous in their care and guidance. As a new headteacher, it is really heartening, not only to know that I am leading such a fantastic team, but also that WSFG is a school where we work together as a community to support each other, despite experiencing some of the most difficult circumstances of our lifetimes.
School Uniform
Some students have become forgetful about standards of uniform during lockdown, perhaps because of spending such a long time at home. As an outstanding school with an excellent reputation in the community, it is important that our students are ambassadors for the school and uphold high standards at all times. We would therefore like to institute a uniform 'refresh' when we return to school on the 19th of April, and we are asking you to support us by ensuring that your daughter is dressed in full school uniform.
In the week commencing 19th April, students will be given the opportunity to ensure their uniform is correct and they will be reminded throughout the week of the school's expectations.
From the week commencing 26th April, full and correct uniform will be expected from all students, without question. Items will be confiscated if they are not allowed as per our uniform expectations and students will be sent home to collect any missing uniform items that are required for the day.
Please see the WSFG uniform expectations below:-
Dark, bottle green pleated knee length skirt or trousers in the acceptable school styles
Dark, bottle green religious dress in plain, cotton fabric.
Strictly no jeans style trousers, tight trousers or leggings are permitted.
Plain white blouse with shirt collar to be worn by all. Shirts can be long sleeved or short sleeved and must be worn tucked in.
Plain white vest top can be worn under the school shirt if necessary.
Dark, bottle green sweater, cardigan or sweatshirt without any logo. No other colours of sweater, cardigan or sweatshirt are permitted.
Plain black, white or bottle green knee socks, ankle socks or tights are to be worn at all times. No over the knee socks are permitted.
Plain black low-heeled sensible shoes or boots. Trainers and higher heels are not permitted. Footwear must have black laces and not have any pattern, colour or branded logos.
Plain, black coat or jacket that is suitably waterproof. Denim, leather, faux leather jackets and hoodies are not permitted to be brought onto the school premises.
Hijabs must be plain white or dark bottle green and must be worn pinned securely.
School blazer with WSFG logo is compulsory for all years and must be worn at all times.
Uniform Extras:
Make-up, if worn, must be minimal and discreet. False eyelashes, eyelash extensions, acrylic or other types of nail extensions are not permitted.
Students are permitted to wear one small stud in each ear (which should be no bigger than the size of a pea) and a wristwatch only. Facial piercings and visible body piercings (including tongue piercings) are not permitted. Any other jewellery items will be confiscated and will only be returned to parents / carers.
Hair must be of a natural colour and hair of a non-natural colour is not permitted. All hair accessories must be small, discreet and plain.
Coloured or patterned contact lenses are not permitted.
Lanyard, One Card and Conduct Card must be worn at all times as uniform items.
Currently, masks are to be worn by all students, both in corridors and in classrooms, in compliance with the government guidance and the school risk assessment.
The school reserves the right to ask a student who is not in correct uniform to remove non-uniform items or change into uniform items provided by the school for the day. The school does not accept any responsibility for the loss or damage of any confiscated items.
The school uniform is a 'professional' dress code which sets an appropriate tone for a school working environment where the work is learning. I hope you can support us by ensuring that your daughter wears the correct uniform when we return.
If you need any financial support in purchasing uniform items, there is additional money available in our hardship fund. Please do not hesitate to contact your child's SPL, or e-mail the school, if this is the case.
Change to the School Day
You will be delighted to hear that, following consultation with staff and students, we will be reverting to the extended one hour lunch. Please see the timetable below.
Entry times remain as they have been previously but students will revert to the later finish times to facilitate a 1 hour lunch break for the summer term:
Y7 dismissal 3:20pm
Y8 dismissal 3:20pm
Y9 dismissal 3:25pm
Y10 dismissal 3:30 (Tuesday -3:45)
Y11 dismissal 3:30 (Wednesday-3:45)
Thank you in advance for your support.
I would like to take this opportunity to wish you a relaxing Spring break.
Yours faithfully
Ms H Marriott
Headteacher
---
Uniform Suppliers:
Speedstitch, Unit 32, Walthamstow Business Centre, Clifford Road, Walthamstow London E17 4SX. Tel - 0208 531 4800
http://shop.speedstitch.co.uk/walthamstow-school-for-girls-en-2
Victoria 2, 246 Hoe Street, Walthamstow Tel – 020 8520 2176
http://www.victoria2schoolwear.co.uk/Find-Your-School/Walthamstow-School-For-Girls/

Fashion Fair, 184 – 186 High Street, Walthamstow Tel – 020 8503 7048
---
PE Uniform: New style PE kit, compulsory for year 7 and 8 students. Only available from Speedstitch.
Essential items
Black and green WSFG polo t-shirt
Black WSFG jogging pants OR black/green WSFG shorts OR black/green WSFG skort
Trainers
Optional items
Green WSFG sweater
Black and green WSFG tracksuit jacket
Plain black leggings can be worn under shorts/skort but not on their own
Old style PE kit - can be worn by year 9, 10 and 11 students.
Essential items
Yellow polo t-shirt
Green jogging pants OR green shorts
Trainers
Optional items
Green sweater
Plain black leggings can be worn under shorts/skort but not on their own
Returning to School in March 2021 & Student Testing
e-mail to all parents/carers re home testing 24 March 2021
e-mail to all parents/carers re home testing
Letter from LBWF re Return to School/Attendance/Testing
Student Information Video on Covid Lateral Flow Testing
e-mail to all parents/carers re return to school/Covid testing
---
Dear Parents and Carers
You will be aware from our recent communication that we are planning to undertake three lateral flow tests as per the Government guidelines during the next 2-3 weeks. A massive thank you to you all for promptly responding to our requests to provide consent for the testing for each of your daughters. If you have forgotten to respond or lost the e-mail link you can still provide the consent via this link:
You will have received an appointment for the date and time of your daughter's first test. If you have provided consent, then please do emphasise the importance of your daughter attending her appointment on time as you will appreciate that we have many students to test each day, so it is a very tight schedule that we have to stick to. The video link below may be helpful to assure yourselves of the testing facility setup and help set the expectations of what your daughter will need to do during the testing process. Please encourage her to watch the video before attending her first testing appointment:
Student Information Video on Covid Lateral Flow Testing
You may also find it useful to go through the "How to do the Test" guidance document below on the
self-swabbing process with your daughter, to provide added assurance if they are apprehensive. If your daughter is worried or apprehensive, please assure them that staff will be on hand to guide them through the process and if they have any questions they should not be afraid to ask. Once your daughter has completed the test, they will leave the school premises and their test results will be sent to the contact details provided in the consent forms. The results are usually sent out by the NHS Test and Trace system within 1-2 hours of us uploading them onto the system. Please don't be alarmed if the results do not get to you immediately as there are time lags with the system from time to time. The school will not be sending negative test results to you via email/SMS separately. For any positive tests results that occur, we will be contacting the affected parents to ensure that you have the results as soon as possible, so you can make the necessary arrangements for your daughter to self-isolate as per the Government guidance. Assuming the test result is negative, your daughter should attend school the following day to resume their lessons as per their normal timetable.
The subsequent second and third lateral flow tests will be conducted during lessons over the following 2 weeks and you will be sent test results via NHS Test and Trace on the days when your daughter is tested.
Once the three tests have been carried out we will aim to provide your daughter with a home testing kit so that they can conduct home lateral flow tests as per the government guidance for the foreseeable future, until testing is withdrawn. We will provide test kits to all families who consented to the testing process and instruction booklets will accompany those test kits to explain the full home testing process and how to record test results.
If your daughter has had a positive test result within the last 90 days, Public Health England recommend that another test is not undertaken within the following 90-day period to avoid false positives from being recorded. If that is the case for your daughter, please do advise us via the school e-mail address so we can log this. Any future home testing kits we provide your daughter with should be used after the 90-day period is completed.
We thank you in advance for your support and co-operation, and if you do have any questions please do contact us via the school email address.
Many thanks
Mr. Jalil
Business Manager and Covid Testing Co-ordinator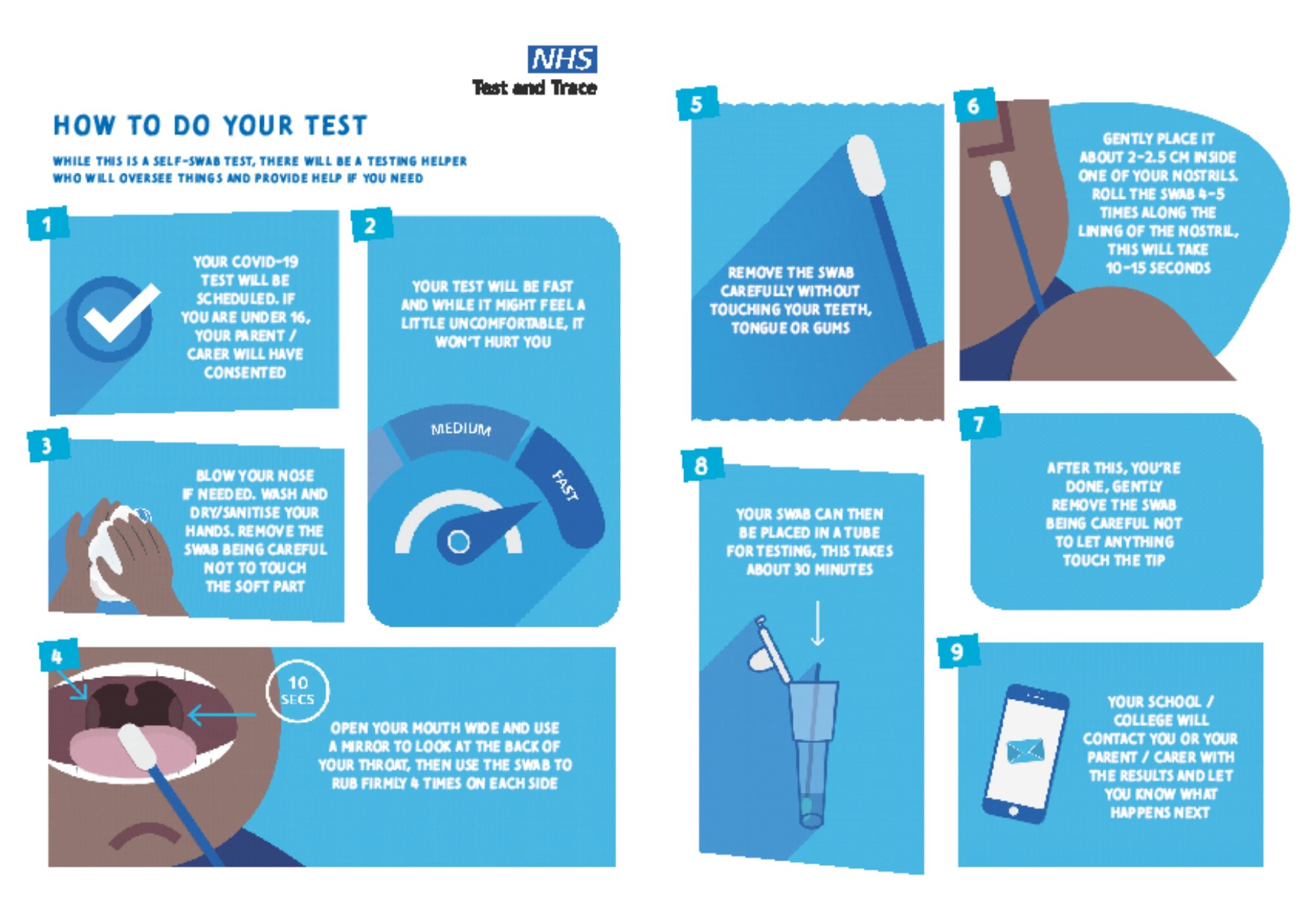 ---
2 March 2021
Dear Parent/Carer
I am writing to confirm the arrangements for your child's return to school. I also wanted to reiterate my thanks to you for your co-operation and support over the last two months. We also want to say a big 'Well done!' to the students for their hard work and perseverance in difficult circumstances. Needless to say, we are really looking forward to welcoming them back.
The plan for all students to return is as follows, with year 11 students coming in for testing on the 5th of March and then going home, so that they can start lessons as soon as possible on March the 8th. Each year group will come into school and then return home following their first test. They will then return to lessons on the following day.
Your Child's Testing Appointment:
Your child's testing appointment has been sent to you by e-mail
Your child will then return to lessons on the following school day, provided she has a negative result.
If you have not given consent for your child to take a covid test in school, please do not send her in for the appointment as we cannot allow her to test in school without your consent.
| | | | |
| --- | --- | --- | --- |
| | On site learning | Testing | Remote learning |
| Friday 5th | - | Y11 | All year groups |
| Monday 8th | Year 11 | Y10 | Y7-10 |
| Tuesday 9th | Year 10-11 | Y11 | Y7-9 |
| Wednesday 10th | Year 10-11 | Y9 | Y7-8 |
| Thursday 11th | Year 9-11 | Y10/ Y8 | Y7 |
| Friday 12th | Year 8-11 | Y7/ Y11 | - |

In our planning, we have tried to prioritise a safe, smooth transition back to school, and ensure that students in years 10 and 11 return to learning as quickly as possible. Due to limited space in our Hewett Hall, which we use for testing, and the need for a safe and staggered process, with students given carefully spaced appointments so that we test 5 students at 5 minute intervals, initially. By allowing more time, we should be able to reassure students, particularly those who may find the process upsetting or invasive, supported by staff who are familiar to them.
Parents of Year 7 students may be disappointed that they will not be in school until Friday. This is because we have prioritised testing for Year 10 and 11 students who, because of the 3-5 day interval between tests, must be tested twice in the first week.
On days when students come to school for their first test, these will be 'Wellbeing Days' for KS3 and self-directed learning days for KS4. This will be organised to allow students time to travel to school, have their test and return home, without creating anxiety about missing work.
Your child can wear casual clothing for the test but should come to school in uniform, as usual, the next day, when she will be following her usual timetable. Please ensure that your child has a face mask to wear in school both on the test day and then for her return to lessons the following day.
Please make sure that your child attends school for her test at the appointed date and time. She needs to enter the school by the student gate and will be met by staff to be directed to the test site in school. If you have any queries, please contact your child's Student Progress Leader.
Thank you once again for your co-operation and support.
Yours faithfully
Helen Marriott
Headteacher
---
25 February 2021
Dear Parent/Carer,
Further to my letter informing you of school re-opening arrangements, we are asking for your consent so that we are able to conduct the three rapid lateral flow tests for your daughters from 8 March onwards. The tests will be used to identify asymptomatic individuals so that we can prevent the spread of the virus. Any contacts would then be asked to self-isolate, as before.
Your child will be tested three times in our onsite testing facility over the first few weeks in March and results of those test will be sent to you via email and/or text message to the contact details you provide in the consent form.
The rapid lateral flow tests will be organised according to strict guidance and instruction from the LA, Public Health Teams and the DfE. Students will undertake the swabbing element of the test themselves but will be supervised by school staff who know them and can support them.
Once the three tests have been conducted onsite, we will aim to distribute the home testing kits to your daughters so that they are able to conduct the two home tests per week from week commencing 22nd March onwards.
We strongly advise you to provide your consent via the link below by midday Monday 1st March:
I appreciate your co-operation and support.
Yours faithfully
Helen Marriott
Headteacher
Student Well-being
Here is a booklet full of information that we hope will help our students and parents/carers during this uncertain time ...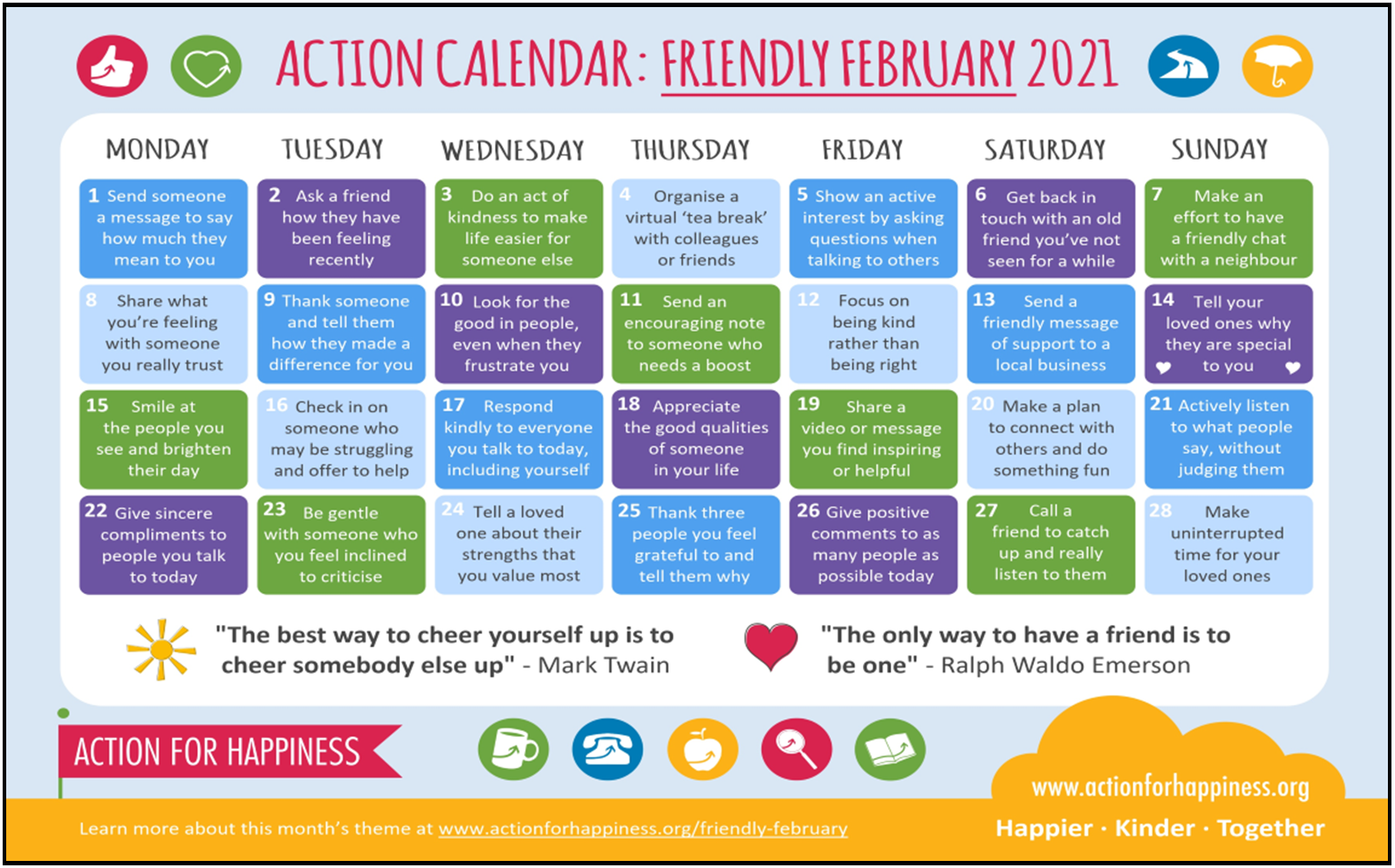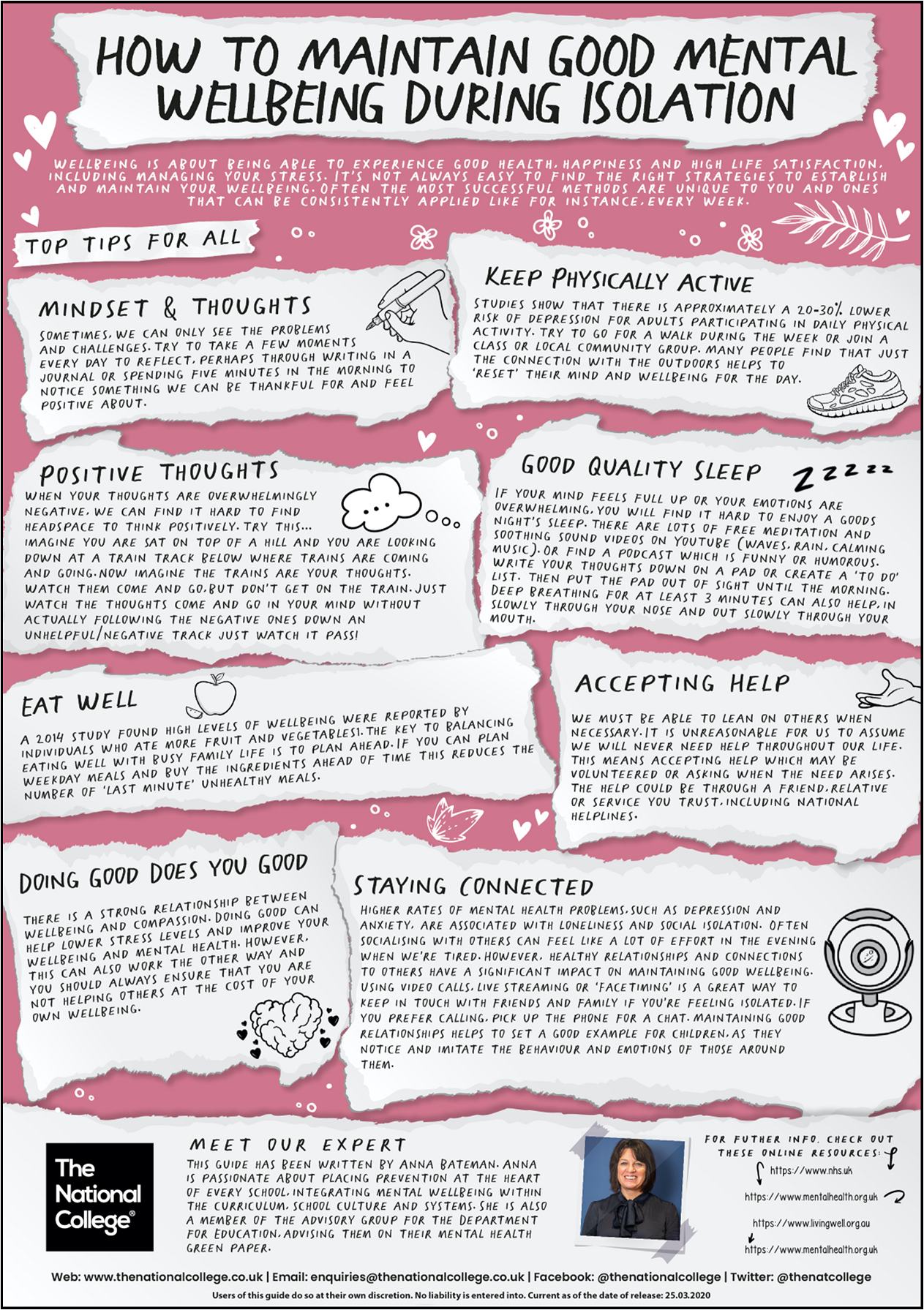 Changes to the School Day / Remote Learning Adaptations

22 January 2021
Dear Parents/ Carers,
As we come to the end of our third week of remote learning, we have been taking feedback from students and staff, along with Year 7 parents, to see what is working well and how we can adapt our approach moving forwards. A key issue that has been raised is the extended periods of screen time with limited breaks. We believe we can make some simple adaptations to improve this, building into our school day more significant break-times and providing a 10-minute slot between lessons to allow students to upload work and change class Team, and to allow staff to upload resources for their next lesson.
In summary, the following changes to the school day will be made from Monday 25 January:
reduce registration to 15 minutes.
increase break to 30 minutes.
increase lunchtime to one hour.
build in 'upload' time between period 1/2 and period 4/5.
The school day will therefore be:
| | |
| --- | --- |
| Registration | 8:45-9:00 am |
| Period 1 | 9:00-9:55 am |
| Upload time (KS3 lessons) | 9:55-10:05 am |
| Period 2 | 10:05-11:00 am |
| Break | 11:00-11:30 am |
| Period 3 | 11:30-12:30 pm |
| Lunch | 12:30-1:30 pm |
| Period 4 | 1:30-2:25 pm |
| Upload time (KS3 lessons) | 2:25-2:35 pm |
| Period 5 | 2:35-3:30 pm |

Registration is a compulsory part of the school day and non-attendance will be followed up by SPLs, as with non-attendance to lessons.
Live Teaching and Independent Learning
As much as is possible, teachers are delivering the curriculum that has been planned for face-to-face learning. In order to have a sustainable delivery model and to ensure we continue to develop the skills that would be supported in face-to-face teaching and learning, we have reviewed the balance between 'teacher-led' remote lessons and 'independent' work. Each faculty has set out the shared expectations across their subject for each year group, in terms of the balance between 'live learning' and 'independent learning' at Key Stage 3: you can look at the expectations for independent learning in the document attached to this e-mail.
The current timetable for Key Stage 4 (Years 10 & 11) lends itself to a more obvious balance between 'teacher-led' lessons and independent work. However, we have set out our expectations at Key Stage 3 to have a shared understanding with parents, staff, and students of the appropriate balance between 'teacher-led' lessons and 'independent' work.
For Key Stage 3 (Years 7-9) lessons focused on guided independent work, the expectation is that students will initially come together with the teacher for between 5 and 10 minutes at the start of the lesson, where the work will be explained and any questions answered. The teams meeting will then end and students will be able to complete the work set independently (and mainly in their exercise book), using the Teams chat function to ask for support should they need it. The expectation is that completed work is uploaded onto 'assignments' at the end of an 'independent' lesson.
We have asked staff where possible to ensure that the majority of work is planned to be completed in exercise books, to ensure that when working independently students are getting a break from screen time. For some subjects, such as Computing, on-line work is the most appropriate format. For subjects such as Maths, that have a range of on-line platforms that we already utilize, this is also the case.
We are aware that students may need new exercise books to complete work and are building in collection times for these to be issued - you will receive further details of this. Please do not request to collect resources or materials from school outside of the designated collection times that we schedule.
For clarification, students will not be set additional homework to complete outside of the lesson time.
To support Year 11 students in what is a particularly challenging time, we will be allocating PSHE lessons to students to use in order to explore their own next steps either by using the Start programme to explore career options, to watch webinars from Speakers for Schools or Sixth Form College Open Day recordings and to complete their college applications. They will not be expected to register at this time for their lesson.
Towards the end of the half term, we hope to have had a clearer indication from the government as to whether this period of remote education will continue. If it is to continue, we will again review our provision and will seek the views of Year 8-11 parents.
Many thanks for all the kind words of support and gratitude that we have received from so many parents over the last 3 weeks.
Kind regards
Ms Kennedy
Deputy Headteacher
Start of Spring Term / Mass Testing

Contact Information

Dear Parents/Carers
Please ensure that we hold your most up-to-date contact information in case of an emergency. Details can be updated via the SIMS Parent App. Please contact the front office if you require any help accessing the app.
If you need to contact a staff member, please use our main switchboard number on 0208 509 9446, which is open between 8am and 4.15pm.
Emails can also be sent to info@wsfg.waltham.sch.uk and the message will be passed on to the relevant staff member. Please do not enter the school site, as we are currently limiting external visitors.
Please also note that at the present time we not accepting any items at the office for passing onto your child other than urgent medication.
Thank you
Front Office
Help for students from the DWP

Our team is still here to support you with your students now that schools have reopened.
Even though we can go into schools, we can still help you and your students via email, phone and live webinars with employability.
If you have students that need any help with it comes to Employability Skills, CVs, Interview Techniques or looking for Apprenticeships, please contact me and the team will be willing to work with them.
Even though we are in unprecedented times, the labour market is still going.
If you have any queries, please do not hesitate to contact me.
Kind Regards
Natasha Whittingham
Support for Schools Adviser & Events Manager | Department for Work and Pensions | Work Services Directorate | East London District Office | Hackney Jobcentre Plus | 271 Mare Street, London, E8 1EE | Mobile: 07786 028 807 | www.gov.uk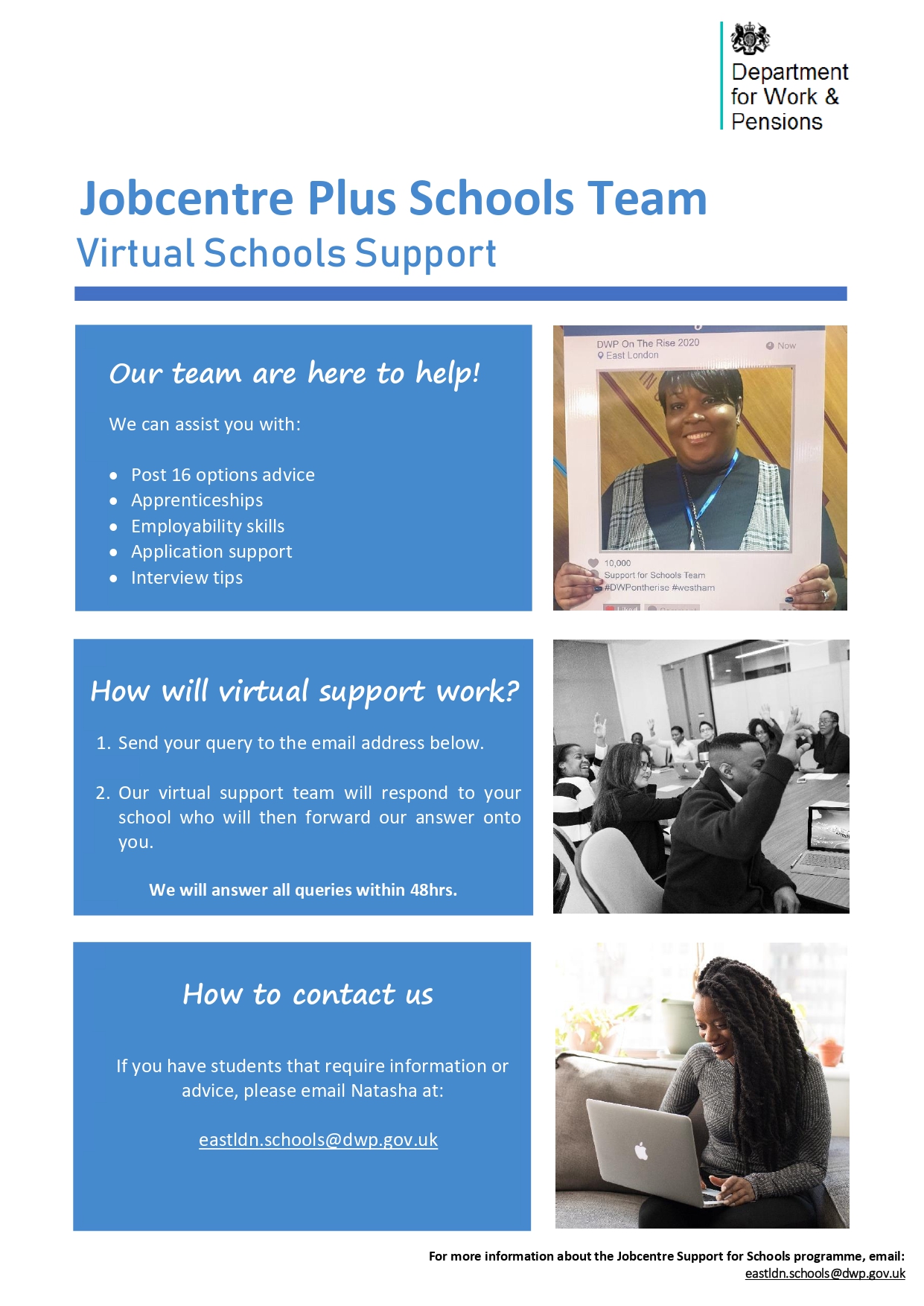 School Christmas Tree 2020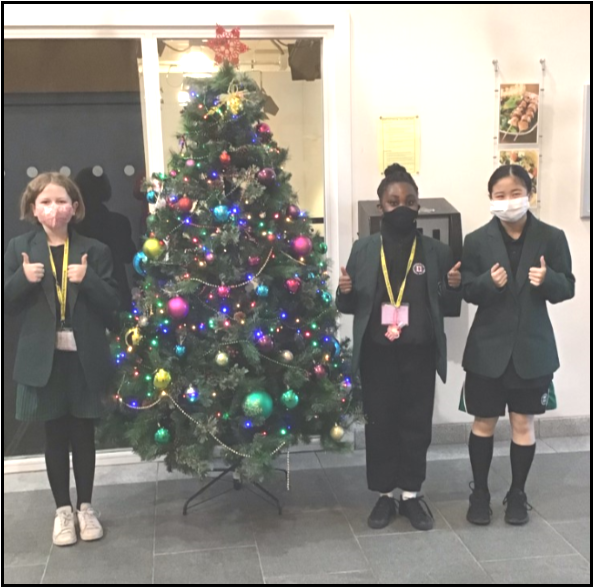 Here are Blessing, Frankie and Yong Xin, 7W getting into the festive spirit with our newly decorated tree, located in the student entrance.
Ms Wood
Tutor 7W
---
---
Student mobile phones at WSFG 2020/21
During the period of the COVID-19 pandemic mobile phones WILL be allowed to be carried by students during the school day at WSFG.
We understand that parents / carers may wish their children to have mobile phones for safety purposes on the way to and from school.
To allow for this ALL students will be required to turn off (not on silent) their mobile phones before they enter school and place them securely in their school bags.
The phone must NOT be taken out of the bag and turned on and checked / used at any time during the school day.
The phone will remain in the student bag, but this may be left unattended in a classroom at times during the school day, so students bring their phones into school at their OWN risk.
Phones can be used on exit from the school premises once students are outside the school gates.
Note that SMART watches such as Fitbits are NOT allowed to be worn in school and must not be brought into school.
Sanctions:
If a student is found to be using a mobile phone in school:
The mobile phone will be confiscated by a member of staff.
If the student does not hand over the mobile phone straight away or argues with the member of staff, a further sanction will be applied.
Mobile phones will NOT be returned directly to students.
Parents / carers will receive a phone call (usually the day after confiscation) asking them to collect the phone from the school office, following Covid-19 handling restrictions.
Important Note:
Mobile phones that are brought into school by students are done so at the student's OWN risk.
The school takes no responsibility for loss or damage of mobile phones if they are brought into school by students.
September 2020
Start of Term Arrangements September 2020
TFL Travel Advice for September 2020


Update from Transport for London on travelling back to school this September.
We are working to get London moving and working again, safely and sustainably, as quickly as possible. As part of this, we are providing travel advice to teaching professionals, parents, guardians and students to help prepare travel plans for when schools reopen.
For school journeys this September, we're asking parents and students to:
Walk, cycle or scoot wherever possible. Consider using 'walking buses', a supervised group of children being walked to, or from, school​
Use local Streetspace improvements, which include widened footpaths and cycle lanes, to help maintain social distancing when travelling
Avoid busy stations and interchanges, if using public transport. Please plan ahead and allow more time for your journey as travelling at the busiest times may take longer than it would normally to complete your journey to school. To help with this, please check tfl.gov.uk
Follow the advice on maintaining social distancing and act on the instructions of hardworking TfL staff, who are there to help prevent crowding on the transport network.
If using public transport, or taxi and private hire services, you must wear a face covering over your nose and mouth. This does not apply to children under the age of 11. For more details please see: https://tfl.gov.uk/campaign/face-coverings. We're also asking people to carry hand sanitiser and wash their hands before and after they travel.
Our travel advice is updated in line with the Government's latest guidance.
We'd encourage you to check regularly for updates at: tfl.gov.uk/coronavirus and on our Twitter and social media feeds.
To help with your back-to-school travel plans this September, check out TfL's latest travel advice on:
Busiest times
Service levels
Safety
Hygiene
Wellbeing and Self Care
It is so important that we look after ourselves in all aspects of our health: physical, emotional, cognitive, social and spiritual. The Anna Freud Centre have shared a wonderful resource which will help you create a self-care plan with ideas for activities and targets to set for yourselves. We really recommend you take a look and use it!
We wish you all a healthy summer and look forward to seeing you in the autumn.
LBWF Travel Survey

Monday 13 July 2020
Dear Parents/Carers,
Waltham Forest School Travel Survey
You may be aware of the suggested government guidance on limiting the use of public transport by students, particularly at peak times.
Whilst in other areas of the country there are options such as school buses, many students in London use public transport.
To understand the typical routes and transport that students at WSfG use, we ask parents, carers and/or students to complete this travel survey at their earliest convenience.
Yours faithfully
Ms M Davies
Headteacher
Education Psychology Service Support for Parents/Carers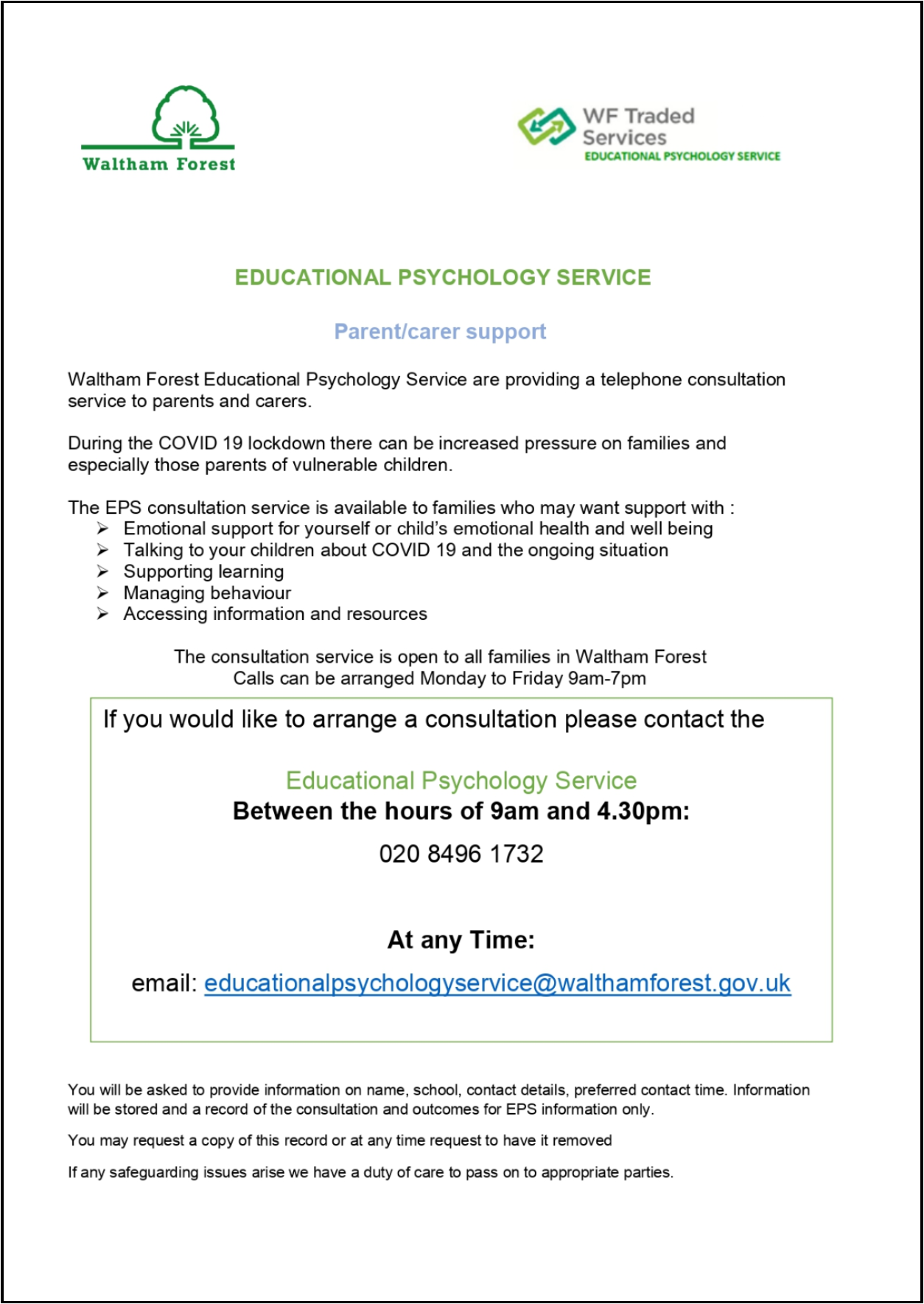 Using the School LRC Computer System from Home
Accelerated Reader
At Walthamstow School for Girls we place great importance on developing reading and understanding skills, which ultimately impacts immensely across the whole curriculum and benefits students as they progress towards their GCSEs.
Renaissance Learning (responsible for our Accelerated Reading lessons) recently provided students with access to numerous online books from a huge variety of genres through their myON service. We cannot stress enough the importance of maintaining regular reading, and then quizzing on the books read to indicate understanding of the content.
We would like to encourage our students to continue with their Accelerated Reader (AR) lessons - reading and quizzing as often as possible. AR lessons in school are only a small part of the need for reading, as it is recommended that all students read for a minimum of 30 minutes per day. Reading should be both pleasurable and a way of extending learning. In addition, this can be a fun activity for all the family - read, discuss and challenge one another in a variety of ways: understanding, changing characters, guess endings, change endings - the ideas are plentiful
Here are the links to both websites:
Renaissance Learning (Accelerated Reader)
If there are any problems, please contact the info@ email and ask for your concern to be forwarded to either Miss Jolliffe or Mrs Kelly.
Advice for Parents/Carers from National Online Safety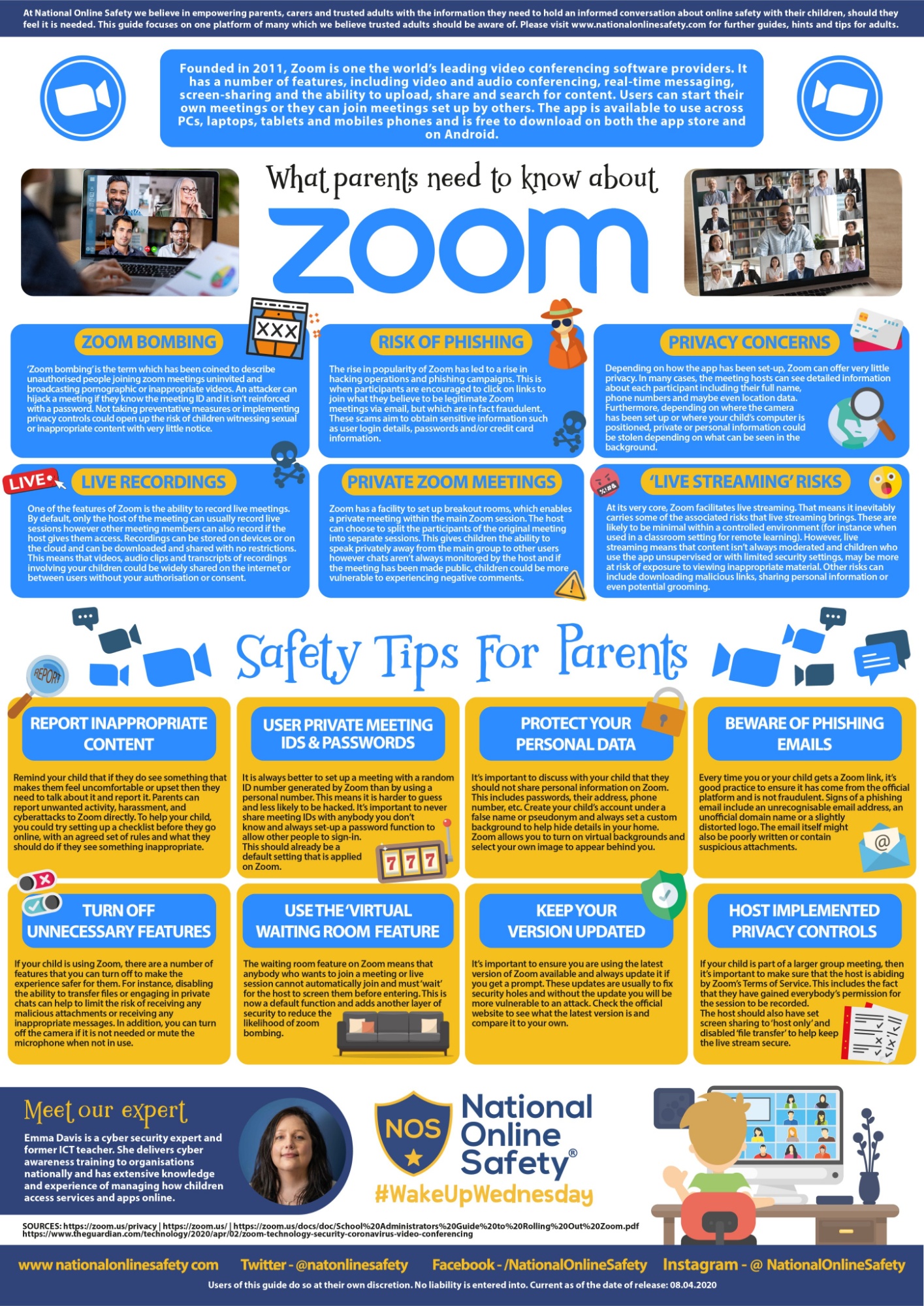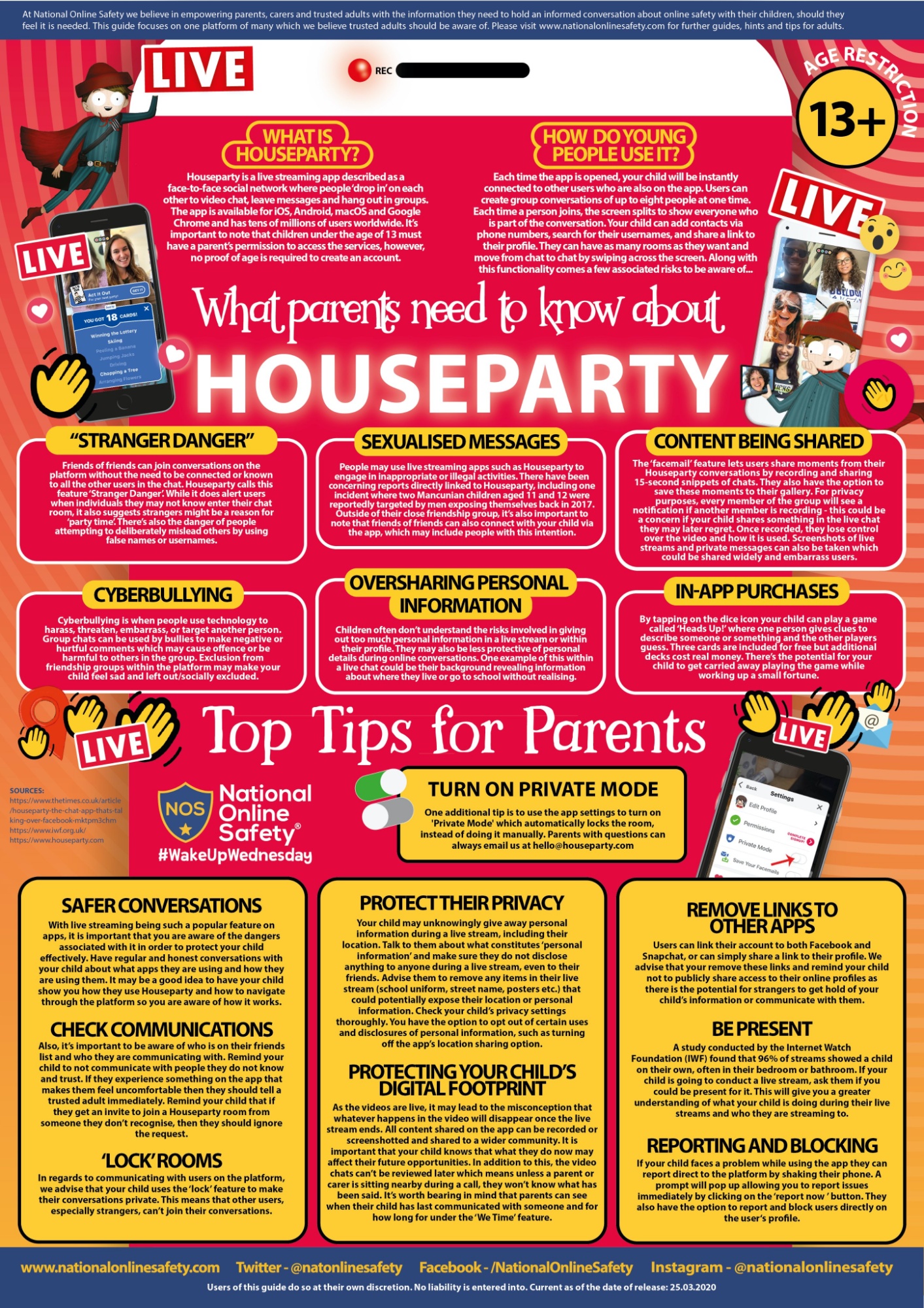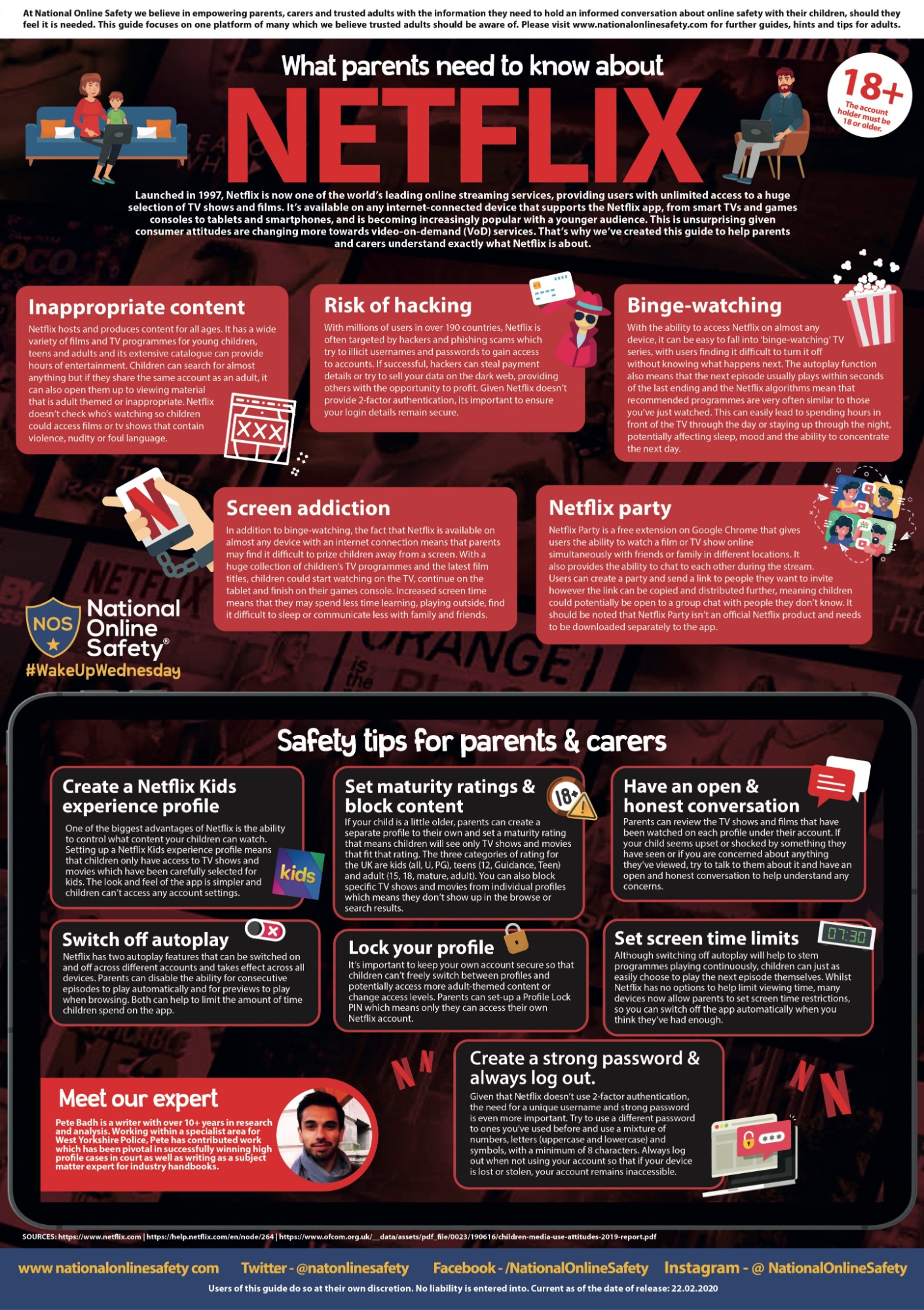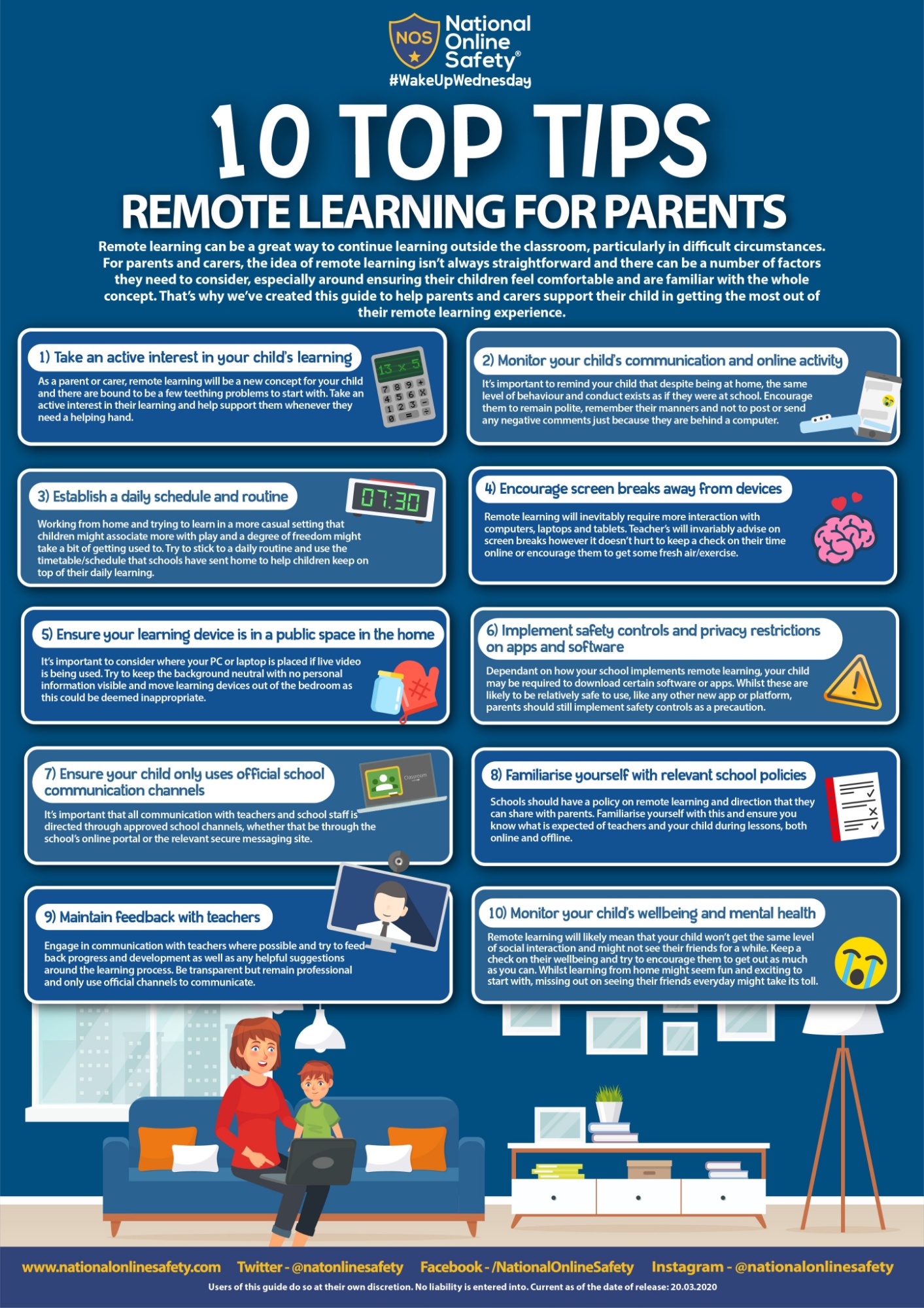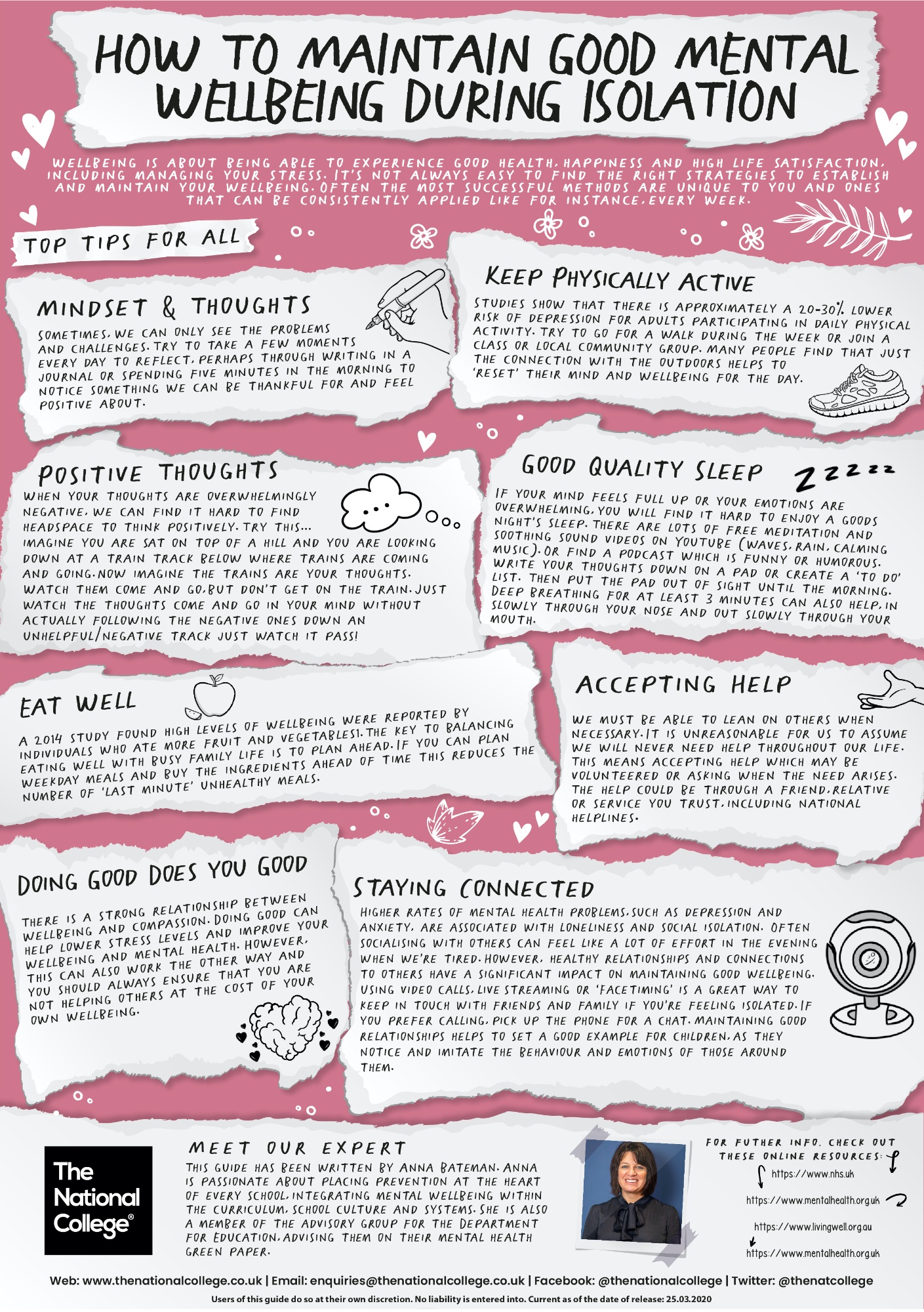 Violence Against Women and Girls Project (VAWG)


Dear Parents and Carers
WSFG is working in partnership with various organisations in the Borough to raise awareness of violence against women and girls in Waltham Forest.
As a girl's school, we are a hub for young women to learn about this external challenge that can affect the well being of all. This project is aimed at Years 8-10 in particular.
The main focus of the project is building support in preventing and offering early help in relation to VAWG.
WSFG is one of a few secondary schools in Waltham Forest to embrace this whole school approach to this issue.
Ms Pratt
Assistant Headteacher
Mobile Phones

All Years
Mobile phones MUST be handed into the school office during the school day for safe keeping.
If you are caught with your mobile phone during the school day, it will be confiscated from you and your parent / carer will be asked to collect it from school.
Phones must NOT be used on the school premises either before or after school hours or again they will be confiscated.
If you wish to use your mobile phone after school you must leave the premises to do so, but ensure that you use it safely.
Ms Pratt
Assistant Headteacher
Valuables in Tutor Rooms
Please do NOT leave PE kits, bags or any valuable possessions in your Tutor Room at break or lunchtime, as they will be unsupervised.
Please take responsibility for your own possessions and use your lockers for storage of PE kits, bags and other valuables during non-lesson time.
Thank you
Ms Pratt
Assistant Headteacher