Pastoral
Accordion Title
19th November 2020
Dear Parents, Carers and Students
We have been operating our revised school day times since the start of term, and generally this has been working well. As you are aware, we have kept all year groups in their own 'bubbles', with staggered starts, breaks, lunches and dismissals.
The number of confirmed COVID cases, and students and staff needing to self-isolate, is lower than in many schools, and we have had no in-school infections, so our strategy for keeping everyone safe appears to be robust thus far.
However, we have identified areas for improvement in our current arrangements. For example, some of our students have very short Period 1 lessons and three of our year groups have no time whatsoever with their form tutor, who should be at the forefront of managing their pastoral needs and ensuring their wellbeing in school. Also, critically, as we approach the onset of winter and with temperatures dropping, we have decided to reduce the hour-long outside break by 15 minutes. Many local schools have already reduced their lunchbreaks to 30 minutes in some cases. This change will not reduce the time the students get to eat their lunches and the 'bubble' rota will remain as it is – however the time the girls must spend outside will be reduced.
This will mean some changes to the start and end of the school day, from Monday 23 November – as follows:
Revised start of day timings:
Year 7: 8.20 start for 8.30 line up
Year 8: 8.30 start for 8.40 line up
Year 9: 8.40 start for 8.50 line up
Year 11: 9.20 start for 9.30 line up
Year 10: 9.30 start for 9.40 line up
Please ensure that your daughter arrives at school by the time indicated in bold as we will be recommencing late detentions from the week beginning 30th November.
Revised end of day timings:
Year 7: 3.05 MUGA
Year 8: 3.15 Student Gate
Year 9: 3.15 MUGA
Year 10: 3.20 MUGA (Mon, Wed, Thurs, Fri), 3.40 (Tues)
Year 11: 3.20 Student Gate (Mon, Tues, Thurs, Fri), 3.40 (Wed), week A Fri only 2.15
Yours faithfully
Ms M Davies
Headteacher
---
---
Here is a booklet full of information that we hope will help our students and parents/carers during this uncertain time ...
---
---
Returning Books to the LRC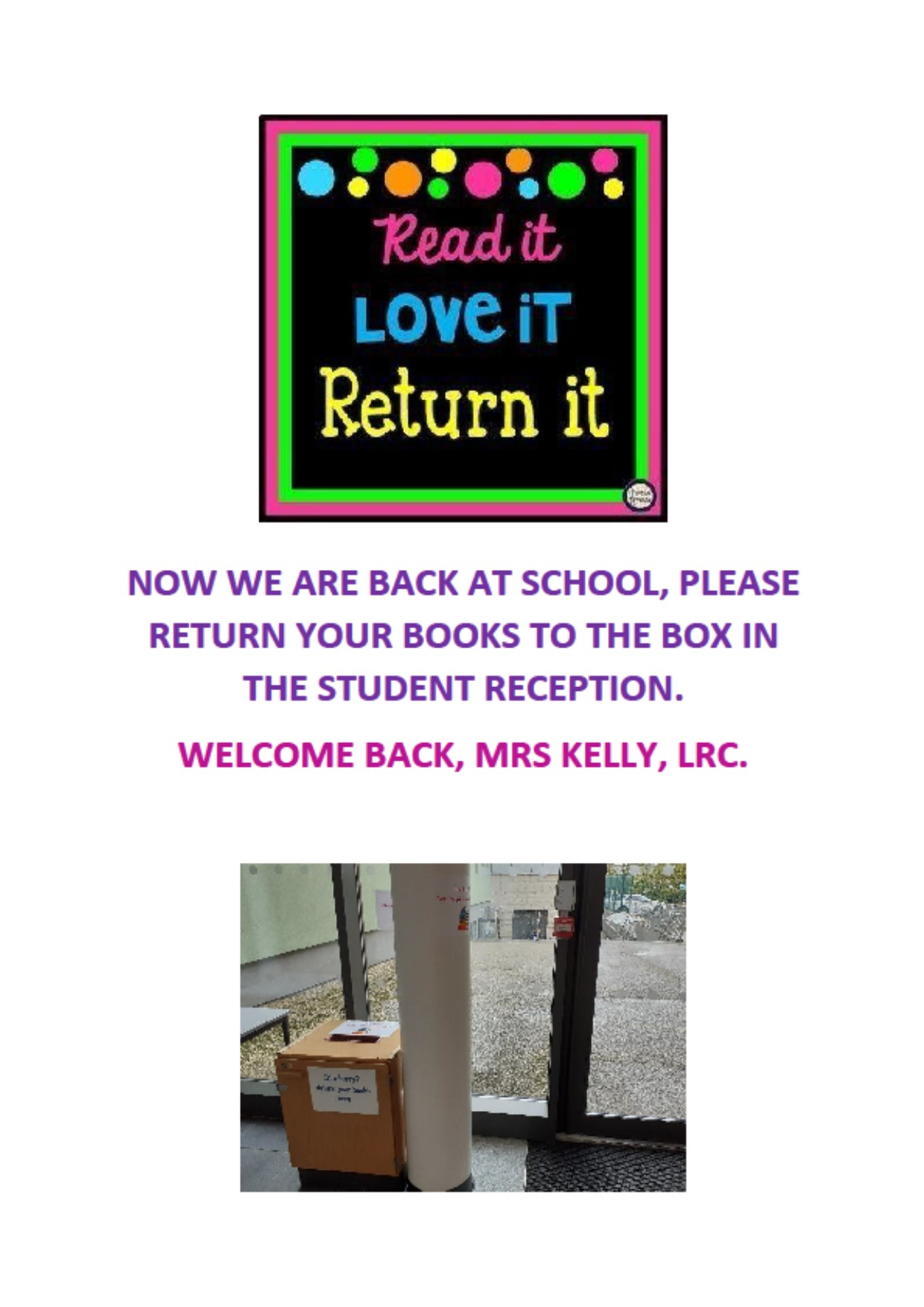 Student mobile phones at WSFG 2020/21
During the period of the COVID-19 pandemic mobile phones WILL be allowed to be carried by students during the school day at WSFG.
We understand that parents / carers may wish their children to have mobile phones for safety purposes on the way to and from school.
To allow for this ALL students will be required to turn off (not on silent) their mobile phones before they enter school and place them securely in their school bags.
The phone must NOT be taken out of the bag and turned on and checked / used at any time during the school day.
The phone will remain in the student bag, but this may be left unattended in a classroom at times during the school day, so students bring their phones into school at their OWN risk.
Phones can be used on exit from the school premises once students are outside the school gates.
Note that SMART watches such as Fitbits are NOT allowed to be worn in school and must not be brought into school.
Sanctions:
If a student is found to be using a mobile phone in school:
The mobile phone will be confiscated by a member of staff.
If the student does not hand over the mobile phone straight away or argues with the member of staff, a further sanction will be applied.
Mobile phones will NOT be returned directly to students.
Parents / carers will receive a phone call (usually the day after confiscation) asking them to collect the phone from the school office, following Covid-19 handling restrictions.
Important Note:
Mobile phones that are brought into school by students are done so at the student's OWN risk.
The school takes no responsibility for loss or damage of mobile phones if they are brought into school by students.
September 2020
Start of Term Arrangements September 2020
TFL Travel Advice for September 2020


Update from Transport for London on travelling back to school this September.
We are working to get London moving and working again, safely and sustainably, as quickly as possible. As part of this, we are providing travel advice to teaching professionals, parents, guardians and students to help prepare travel plans for when schools reopen.
For school journeys this September, we're asking parents and students to:
Walk, cycle or scoot wherever possible. Consider using 'walking buses', a supervised group of children being walked to, or from, school​
Use local Streetspace improvements, which include widened footpaths and cycle lanes, to help maintain social distancing when travelling
Avoid busy stations and interchanges, if using public transport. Please plan ahead and allow more time for your journey as travelling at the busiest times may take longer than it would normally to complete your journey to school. To help with this, please check tfl.gov.uk
Follow the advice on maintaining social distancing and act on the instructions of hardworking TfL staff, who are there to help prevent crowding on the transport network.
If using public transport, or taxi and private hire services, you must wear a face covering over your nose and mouth. This does not apply to children under the age of 11. For more details please see: https://tfl.gov.uk/campaign/face-coverings. We're also asking people to carry hand sanitiser and wash their hands before and after they travel.
Our travel advice is updated in line with the Government's latest guidance.
We'd encourage you to check regularly for updates at: tfl.gov.uk/coronavirus and on our Twitter and social media feeds.
To help with your back-to-school travel plans this September, check out TfL's latest travel advice on:
Busiest times
Service levels
Safety
Hygiene
Wellbeing and Self Care
It is so important that we look after ourselves in all aspects of our health: physical, emotional, cognitive, social and spiritual. The Anna Freud Centre have shared a wonderful resource which will help you create a self-care plan with ideas for activities and targets to set for yourselves. We really recommend you take a look and use it!
We wish you all a healthy summer and look forward to seeing you in the autumn.
LBWF Travel Survey

Monday 13 July 2020
Dear Parents/Carers,
Waltham Forest School Travel Survey
You may be aware of the suggested government guidance on limiting the use of public transport by students, particularly at peak times.
Whilst in other areas of the country there are options such as school buses, many students in London use public transport.
To understand the typical routes and transport that students at WSfG use, we ask parents, carers and/or students to complete this travel survey at their earliest convenience.
Yours faithfully
Ms M Davies
Headteacher
Education Psychology Service Support for Parents/Carers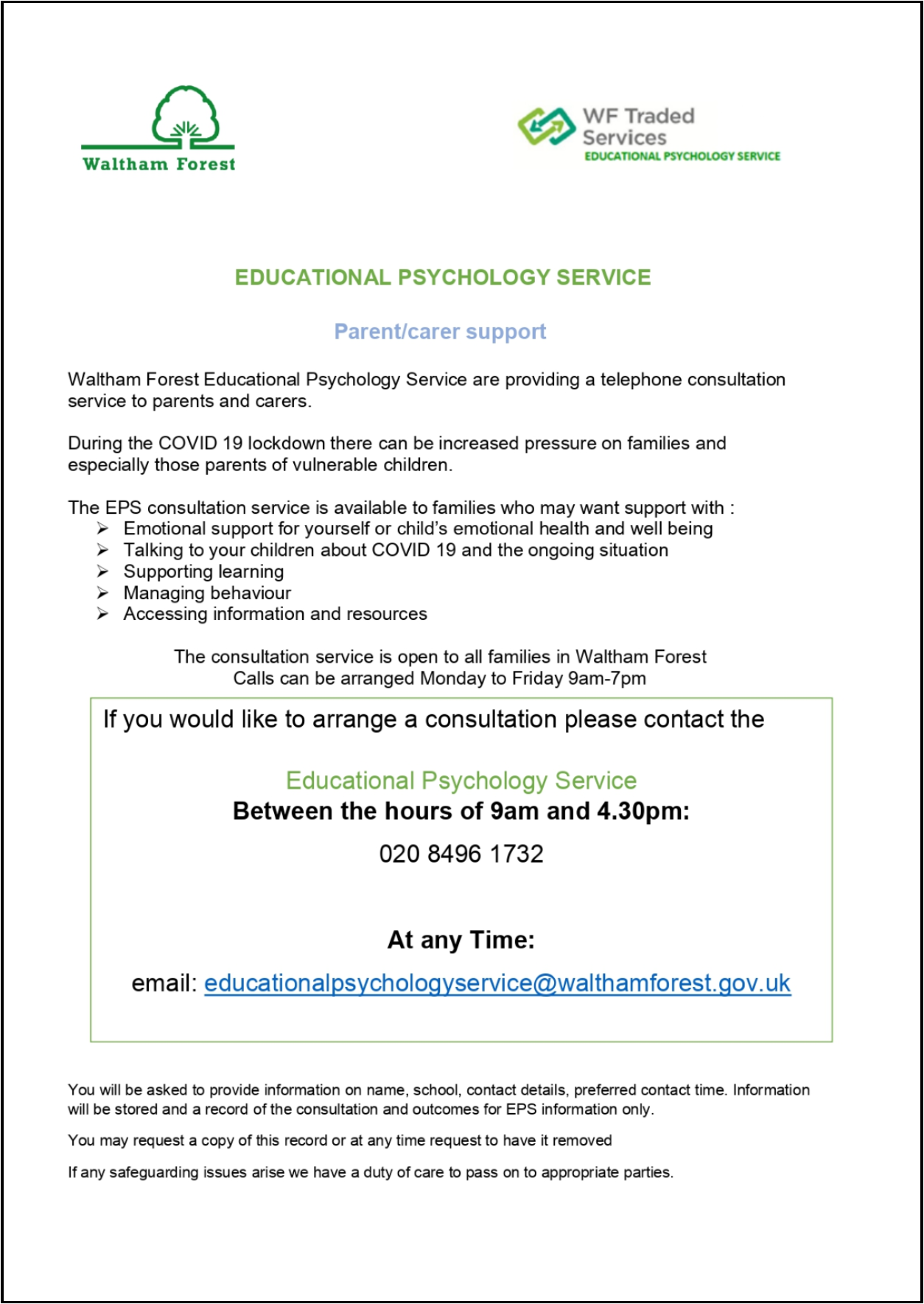 Using the School LRC Computer System from Home
Accelerated Reader
At Walthamstow School for Girls we place great importance on developing reading and understanding skills, which ultimately impacts immensely across the whole curriculum and benefits students as they progress towards their GCSEs.
Renaissance Learning (responsible for our Accelerated Reading lessons) recently provided students with access to numerous online books from a huge variety of genres through their myON service. We cannot stress enough the importance of maintaining regular reading, and then quizzing on the books read to indicate understanding of the content.
We would like to encourage our students to continue with their Accelerated Reader (AR) lessons - reading and quizzing as often as possible. AR lessons in school are only a small part of the need for reading, as it is recommended that all students read for a minimum of 30 minutes per day. Reading should be both pleasurable and a way of extending learning. In addition, this can be a fun activity for all the family - read, discuss and challenge one another in a variety of ways: understanding, changing characters, guess endings, change endings - the ideas are plentiful
Here are the links to both websites:
Renaissance Learning (Accelerated Reader)
If there are any problems, please contact the info@ email and ask for your concern to be forwarded to either Miss Jolliffe or Mrs Kelly.
Advice for Parents/Carers from National Online Safety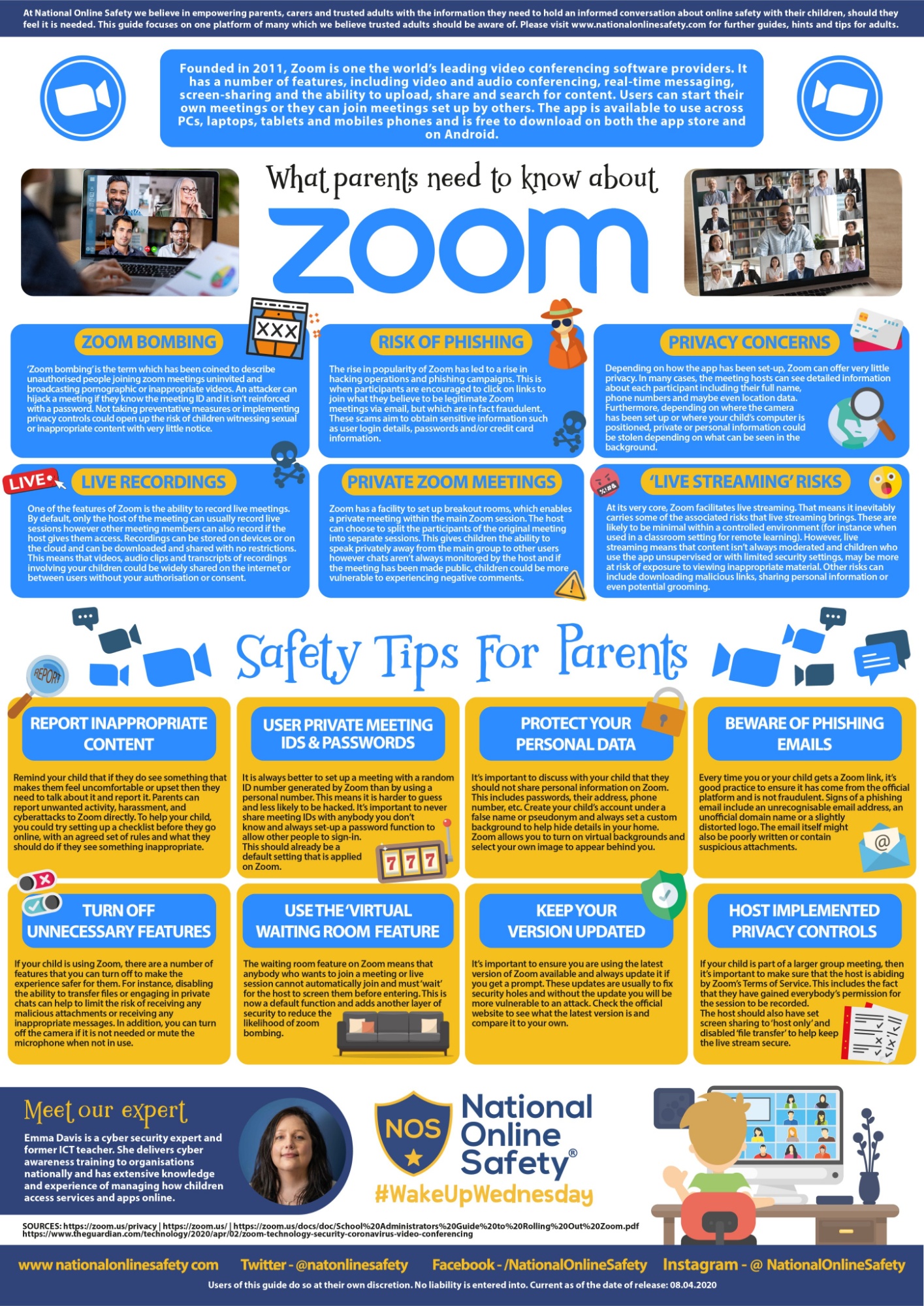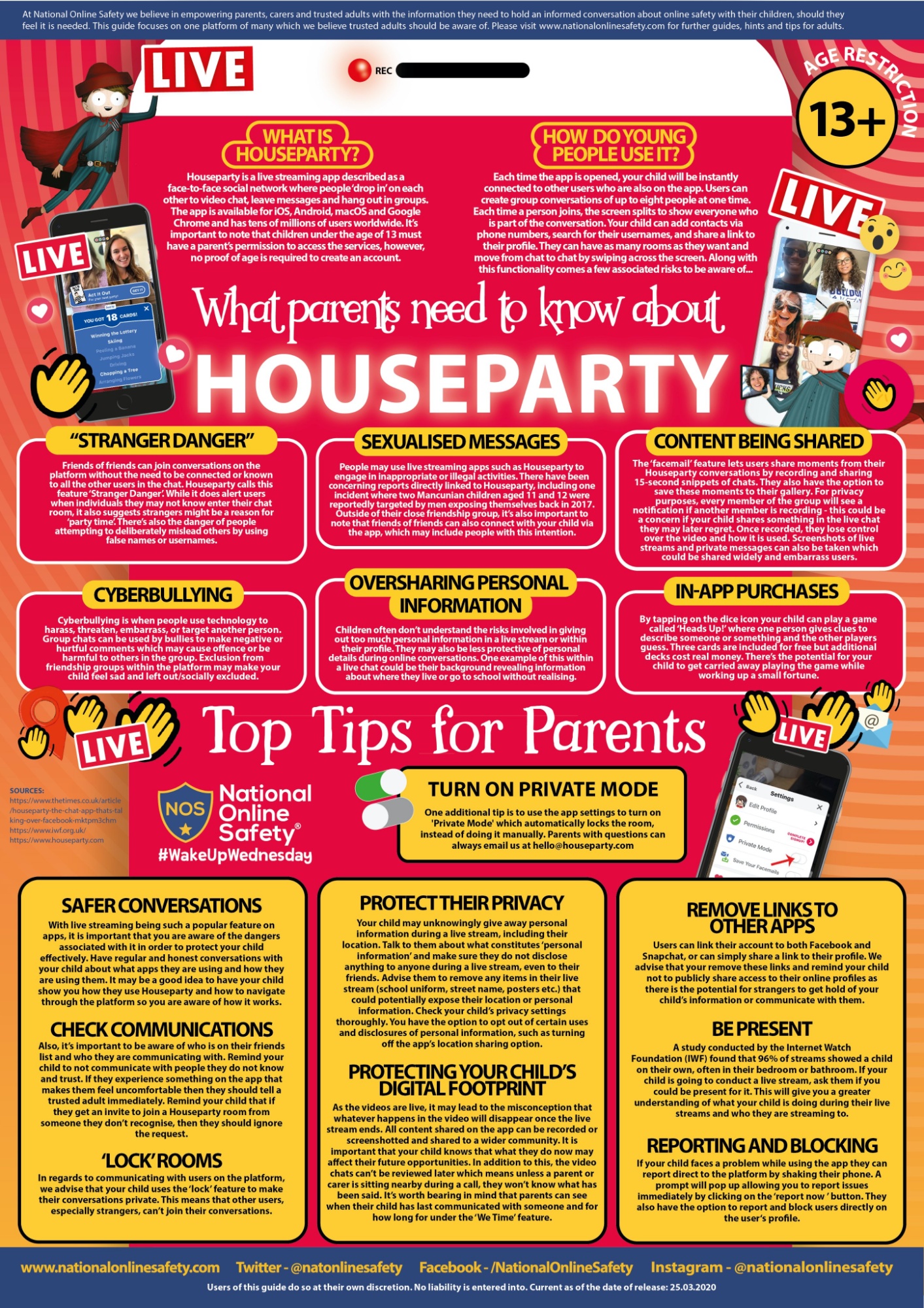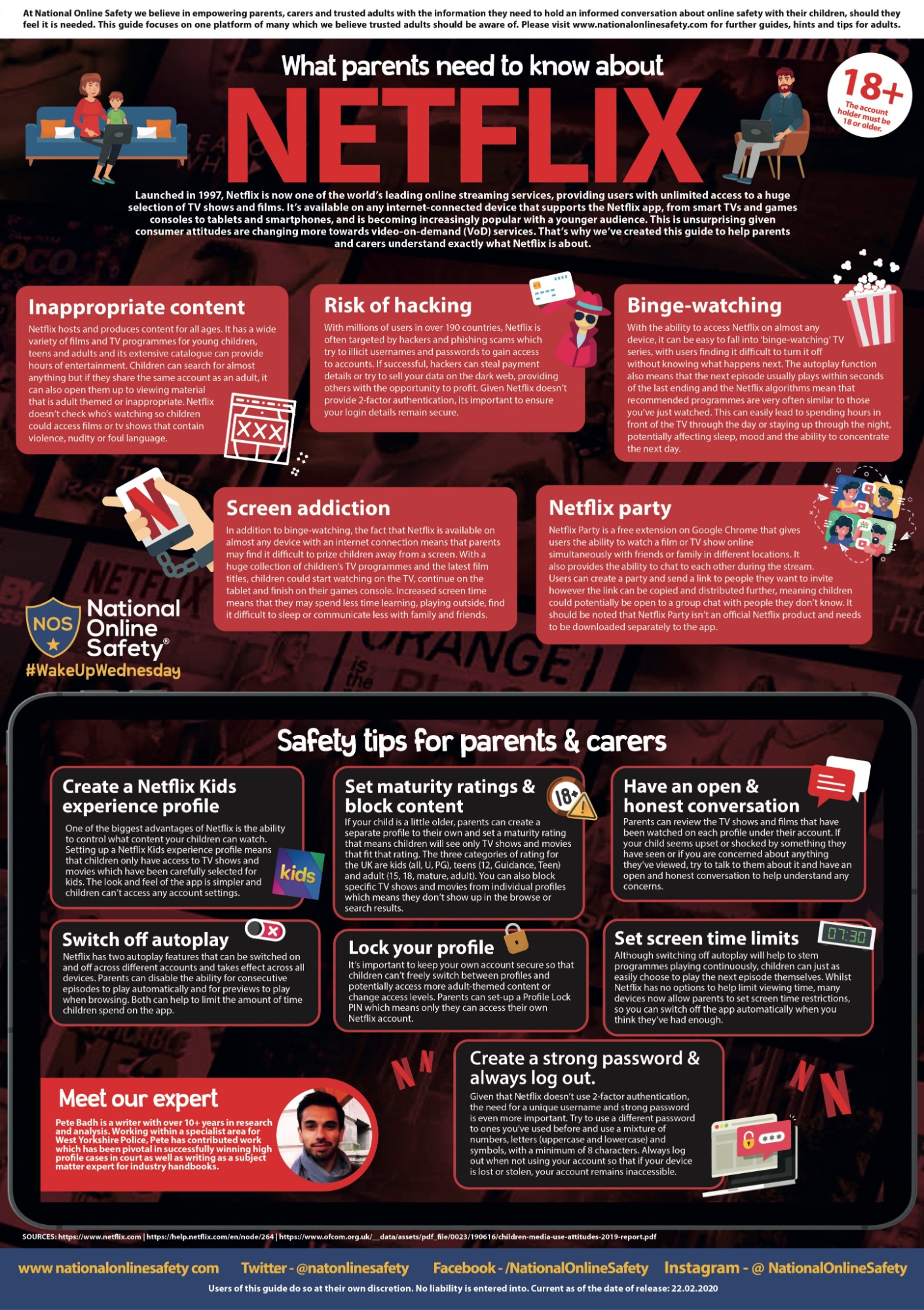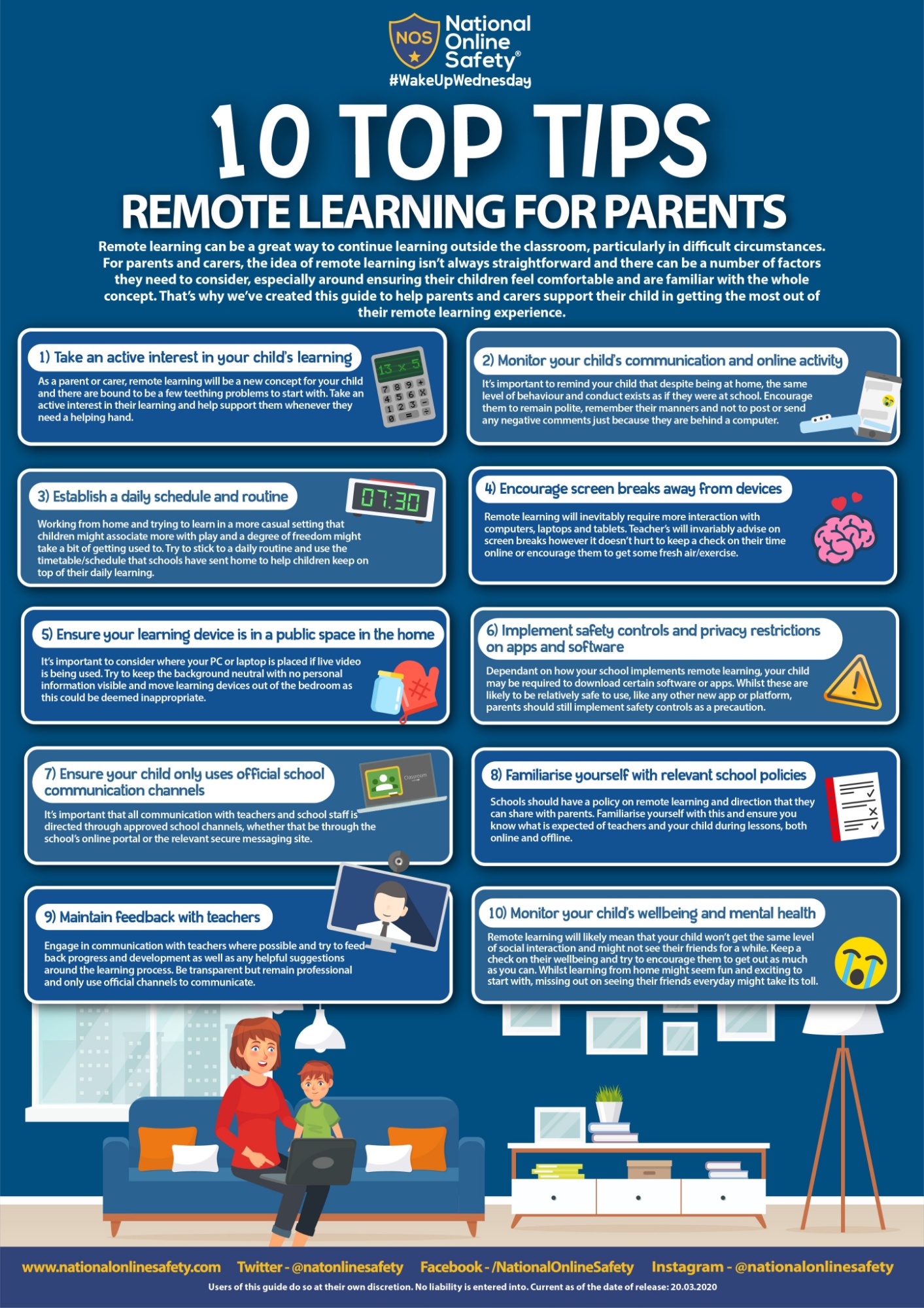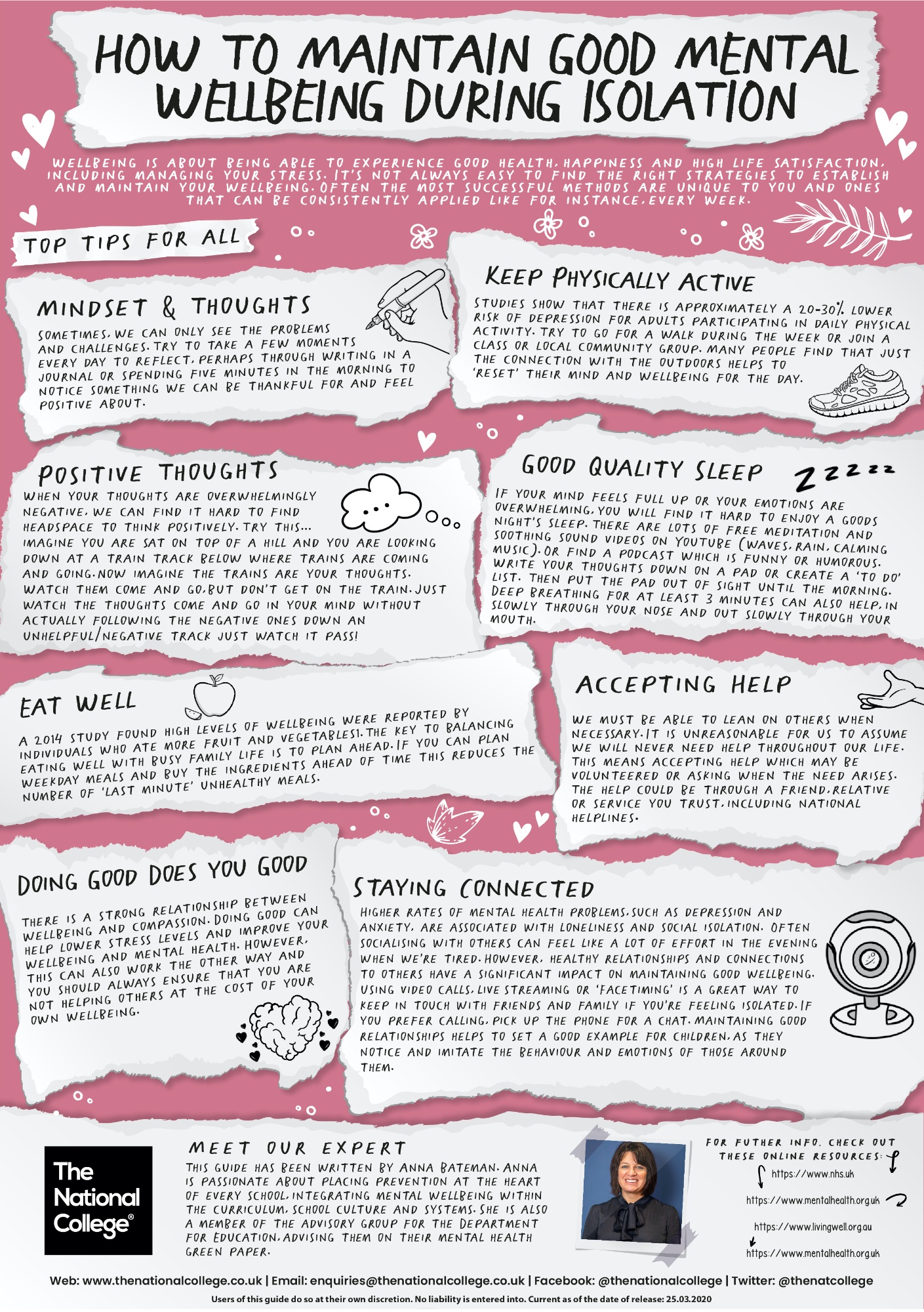 Speakers for Schools - Streamed for Lockdown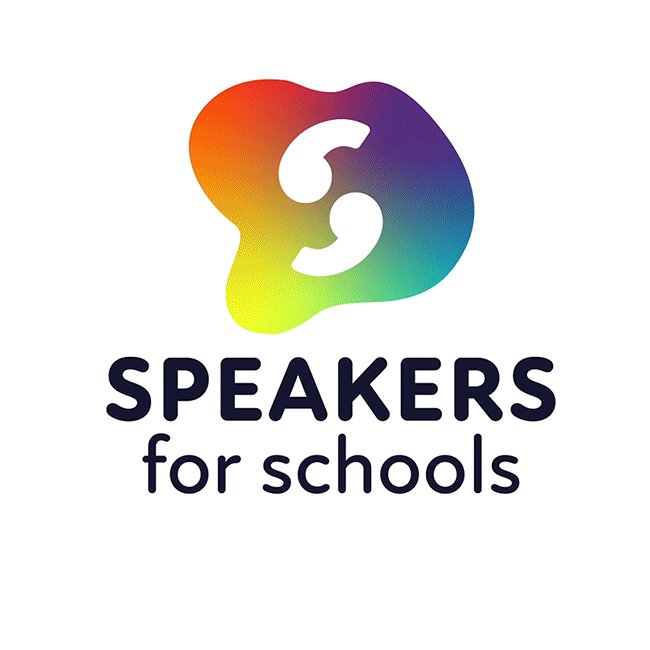 Dear Parents and Carers
Speakers for Schools
Speakers for Schools is a charity organisation founded by journalist, Robert Peston, which provides talks to state schools across the country. These talks/lectures are given by a variety of inspiring leaders who have become renown in their industry. Speakers include those in the fields of journalism, science, arts and leading entrepreneurs.
Over the years, we have hosted a number of speakers at WSfG and our students have found them to be engaging, informative and motivational.
Speakers for Schools have now launched virtual talks, which students can watch and listen to online.
A schedule of speakers has been announced for the next two weeks and will take place on different days, starting at either 10 a.m. or 2 p.m. There are some exciting talks coming up next week on the topics of fake news, developing resilience and self care strategies and STEM.
Information on how to access talks
Video library of streamed talks
Yours faithfully
Ms M Davies
Headteacher
Violence Against Women and Girls Project (VAWG)


Dear Parents and Carers
WSFG is working in partnership with various organisations in the Borough to raise awareness of violence against women and girls in Waltham Forest.
As a girl's school, we are a hub for young women to learn about this external challenge that can affect the well being of all. This project is aimed at Years 8-10 in particular.
The main focus of the project is building support in preventing and offering early help in relation to VAWG.
WSFG is one of a few secondary schools in Waltham Forest to embrace this whole school approach to this issue.
Ms Pratt
Assistant Headteacher
Mobile Phones

All Years
Mobile phones MUST be handed into the school office during the school day for safe keeping.
If you are caught with your mobile phone during the school day, it will be confiscated from you and your parent / carer will be asked to collect it from school.
Phones must NOT be used on the school premises either before or after school hours or again they will be confiscated.
If you wish to use your mobile phone after school you must leave the premises to do so, but ensure that you use it safely.
Ms Pratt
Assistant Headteacher
Valuables in Tutor Rooms
Please do NOT leave PE kits, bags or any valuable possessions in your Tutor Room at break or lunchtime, as they will be unsupervised.
Please take responsibility for your own possessions and use your lockers for storage of PE kits, bags and other valuables during non-lesson time.
Thank you
Ms Pratt
Assistant Headteacher