Pastoral
Returning to School in March 2021 & Student Testing
25 February 2021
Dear Parent/Carer,
Further to my letter informing you of school re-opening arrangements, we are asking for your consent so that we are able to conduct the three rapid lateral flow tests for your daughters from 8 March onwards. The tests will be used to identify asymptomatic individuals so that we can prevent the spread of the virus. Any contacts would then be asked to self-isolate, as before.
Your child will be tested three times in our onsite testing facility over the first few weeks in March and results of those test will be sent to you via email and/or text message to the contact details you provide in the consent form.
The rapid lateral flow tests will be organised according to strict guidance and instruction from the LA, Public Health Teams and the DfE. Students will undertake the swabbing element of the test themselves but will be supervised by school staff who know them and can support them.
Once the three tests have been conducted onsite, we will aim to distribute the home testing kits to your daughters so that they are able to conduct the two home tests per week from week commencing 22nd March onwards.
We strongly advise you to provide your consent via the link below by midday Monday 1st March:
I appreciate your co-operation and support.
Yours faithfully
Helen Marriott
Headteacher
Student Well-being
Here is a booklet full of information that we hope will help our students and parents/carers during this uncertain time ...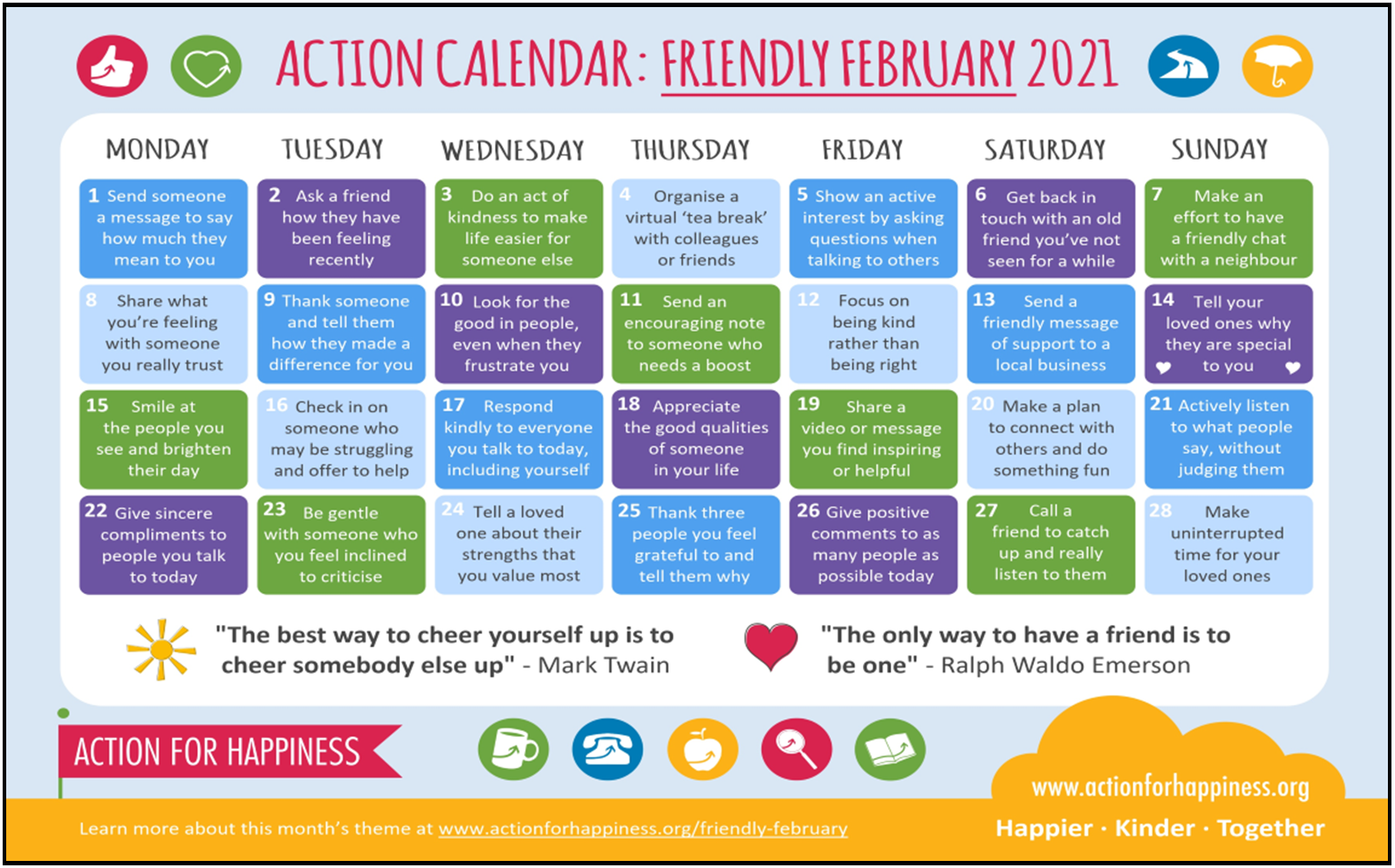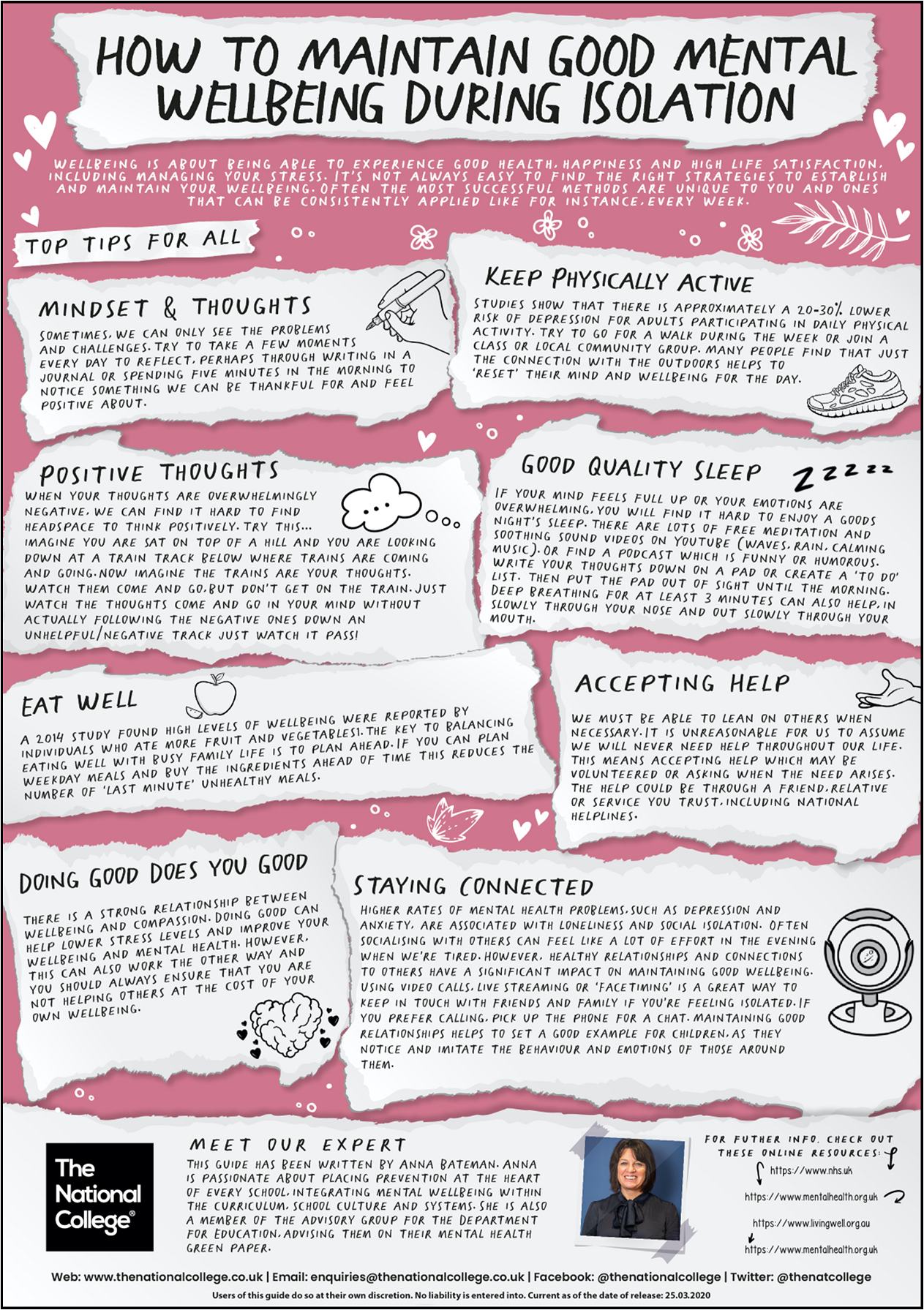 Changes to the School Day / Remote Learning Adaptations

22 January 2021
Dear Parents/ Carers,
As we come to the end of our third week of remote learning, we have been taking feedback from students and staff, along with Year 7 parents, to see what is working well and how we can adapt our approach moving forwards. A key issue that has been raised is the extended periods of screen time with limited breaks. We believe we can make some simple adaptations to improve this, building into our school day more significant break-times and providing a 10-minute slot between lessons to allow students to upload work and change class Team, and to allow staff to upload resources for their next lesson.
In summary, the following changes to the school day will be made from Monday 25 January:
reduce registration to 15 minutes.
increase break to 30 minutes.
increase lunchtime to one hour.
build in 'upload' time between period 1/2 and period 4/5.
The school day will therefore be:
| | |
| --- | --- |
| Registration | 8:45-9:00 am |
| Period 1 | 9:00-9:55 am |
| Upload time (KS3 lessons) | 9:55-10:05 am |
| Period 2 | 10:05-11:00 am |
| Break | 11:00-11:30 am |
| Period 3 | 11:30-12:30 pm |
| Lunch | 12:30-1:30 pm |
| Period 4 | 1:30-2:25 pm |
| Upload time (KS3 lessons) | 2:25-2:35 pm |
| Period 5 | 2:35-3:30 pm |

Registration is a compulsory part of the school day and non-attendance will be followed up by SPLs, as with non-attendance to lessons.
Live Teaching and Independent Learning
As much as is possible, teachers are delivering the curriculum that has been planned for face-to-face learning. In order to have a sustainable delivery model and to ensure we continue to develop the skills that would be supported in face-to-face teaching and learning, we have reviewed the balance between 'teacher-led' remote lessons and 'independent' work. Each faculty has set out the shared expectations across their subject for each year group, in terms of the balance between 'live learning' and 'independent learning' at Key Stage 3: you can look at the expectations for independent learning in the document attached to this e-mail.
The current timetable for Key Stage 4 (Years 10 & 11) lends itself to a more obvious balance between 'teacher-led' lessons and independent work. However, we have set out our expectations at Key Stage 3 to have a shared understanding with parents, staff, and students of the appropriate balance between 'teacher-led' lessons and 'independent' work.
For Key Stage 3 (Years 7-9) lessons focused on guided independent work, the expectation is that students will initially come together with the teacher for between 5 and 10 minutes at the start of the lesson, where the work will be explained and any questions answered. The teams meeting will then end and students will be able to complete the work set independently (and mainly in their exercise book), using the Teams chat function to ask for support should they need it. The expectation is that completed work is uploaded onto 'assignments' at the end of an 'independent' lesson.
We have asked staff where possible to ensure that the majority of work is planned to be completed in exercise books, to ensure that when working independently students are getting a break from screen time. For some subjects, such as Computing, on-line work is the most appropriate format. For subjects such as Maths, that have a range of on-line platforms that we already utilize, this is also the case.
We are aware that students may need new exercise books to complete work and are building in collection times for these to be issued - you will receive further details of this. Please do not request to collect resources or materials from school outside of the designated collection times that we schedule.
For clarification, students will not be set additional homework to complete outside of the lesson time.
To support Year 11 students in what is a particularly challenging time, we will be allocating PSHE lessons to students to use in order to explore their own next steps either by using the Start programme to explore career options, to watch webinars from Speakers for Schools or Sixth Form College Open Day recordings and to complete their college applications. They will not be expected to register at this time for their lesson.
Towards the end of the half term, we hope to have had a clearer indication from the government as to whether this period of remote education will continue. If it is to continue, we will again review our provision and will seek the views of Year 8-11 parents.
Many thanks for all the kind words of support and gratitude that we have received from so many parents over the last 3 weeks.
Kind regards
Ms Kennedy
Deputy Headteacher
Inset Days Spring Term 2021
21 January 2021
Dear Parents/ Carers
We will be calendaring two-part day INSETs this half term:
Friday 29th January: 1:30-3:30pm
Primarily to allow Year 11 teachers to provide updated college reference grades.
Friday 5th February: 11:30-3:30pm
An opportunity to reflect upon remote teaching experiences and share best practice.
For both of these afternoon sessions, Year 11 students will be set work by their teachers.
Year 7-10 students will not be expected to complete work.
On both of these days, the 'Key Worker and Vulnerable Childcare Provision' will remain open to students who have booked a place for that day.
In overview, we have used two of our five INSET days so far this year (2nd September, 16thOctober); we have had three additional nationally agreed COVID planning INSET days (3rd September, 18th December and 4th January); we also had additional moving days agreed by the LA due to the disruption to the school as a result of building work (4th September and half day 17th December). Therefore, we will have two further days of INSET remaining to be allocated.
With such uncertainty and ever-changing priorities, we do not want to currently calendar the remaining INSET time but will endeavour to give good notice of these to staff and families.
Kind regards
Ms Kennedy
Deputy Headteacher
Start of Spring Term / Mass Testing

Speakers for Schools
WEEK STARTING MONDAY 2 FEBRUARY 2021
Here is this week's full Live Broadcasts Schedule.
HOW TO JOIN THE LIVE BROADCASTS
LIVE BROADCASTS LIBRARY & MORE
Watch pre-recorded broadcasts from our library here
Please see our Schools Guide here.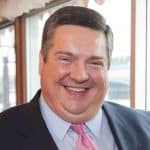 DATE: Tuesday 2nd February
TIME: 10:00 – 11:00
YEAR GROUP: KS4 – 5 / S4 – 6
SPEAKER: Branko Bjelobaba, Finance and Engaging in Democracy Speaker
Join us here to hear Branko Bjelobaba, Finance and Engaging in Democracy Speaker, provide and honest approach as to what makes a difference in terms of presenting yourself and how success can follow failure. Branko has spoken at many schools and delivered one of our first live virtual event and speaks passionately about the UK financial services sector and also how young people can engage with democracy.
---
Speakers for Schools Experience Nursing Broadcast
DATE: Tuesday 2nd February
TIME: 14:00 – 15:00
YEAR GROUP: KS4 – 5 / S4 – 6
SPEAKER: Dr Crystal Oldman, CEO, The Queen's Nursing Institute
Join Speakers for Schools for our first Experience Nursing Broadcast with Dr Crystal Oldman CBE. Dr Crystal Oldman CBE joined the Queen's Nursing Institute in November 2012 as Chief Executive. Crystal worked in the NHS for 18 years, the majority of which was in the field of community nursing, working with some of the most deprived communities in west London. An opportunity not to miss for students who would like to hear more about Crystal's journey and an insight into working in nursing.
---
Penguin Talks in Partnership with Speakers for Schools
DATE: Thursday 4th February
TIME: 14:00 – 15:00
YEAR GROUP: KS4 – 5 / S4 – 6
How to motivate yourself, with Adrienne Herbert and Alice Liveing
Leading wellness professional, podcast host and author of The Power Hour, Adrienne Herbert joins personal trainer, blogger and best-selling author, Alice Liveing to discuss how students can motivate themselves and maintaining their wellbeing during lockdown
---
SFS has also designed an activity sheet for students to complete after the talk and send back to you, for you to measure student engagement. In every talk we will announce a colour which your student can fill in and this will show which students of yours have attended the talk.
From all of us at Speakers for Schools, we hope you and your students enjoy the live broadcasts programme!
Contact Information

Dear Parents/Carers
Please ensure that we hold your most up-to-date contact information in case of an emergency. Details can be updated via the SIMS Parent App. Please contact the front office if you require any help accessing the app.
If you need to contact a staff member, please use our main switchboard number on 0208 509 9446, which is open between 8am and 4.15pm.
Emails can also be sent to info@wsfg.waltham.sch.uk and the message will be passed on to the relevant staff member. Please do not enter the school site, as we are currently limiting external visitors.
Please also note that at the present time we not accepting any items at the office for passing onto your child other than urgent medication.
Thank you
Front Office
Help for students from the DWP

Our team is still here to support you with your students now that schools have reopened.
Even though we can go into schools, we can still help you and your students via email, phone and live webinars with employability.
If you have students that need any help with it comes to Employability Skills, CVs, Interview Techniques or looking for Apprenticeships, please contact me and the team will be willing to work with them.
Even though we are in unprecedented times, the labour market is still going.
If you have any queries, please do not hesitate to contact me.
Kind Regards
Natasha Whittingham
Support for Schools Adviser & Events Manager | Department for Work and Pensions | Work Services Directorate | East London District Office | Hackney Jobcentre Plus | 271 Mare Street, London, E8 1EE | Mobile: 07786 028 807 | www.gov.uk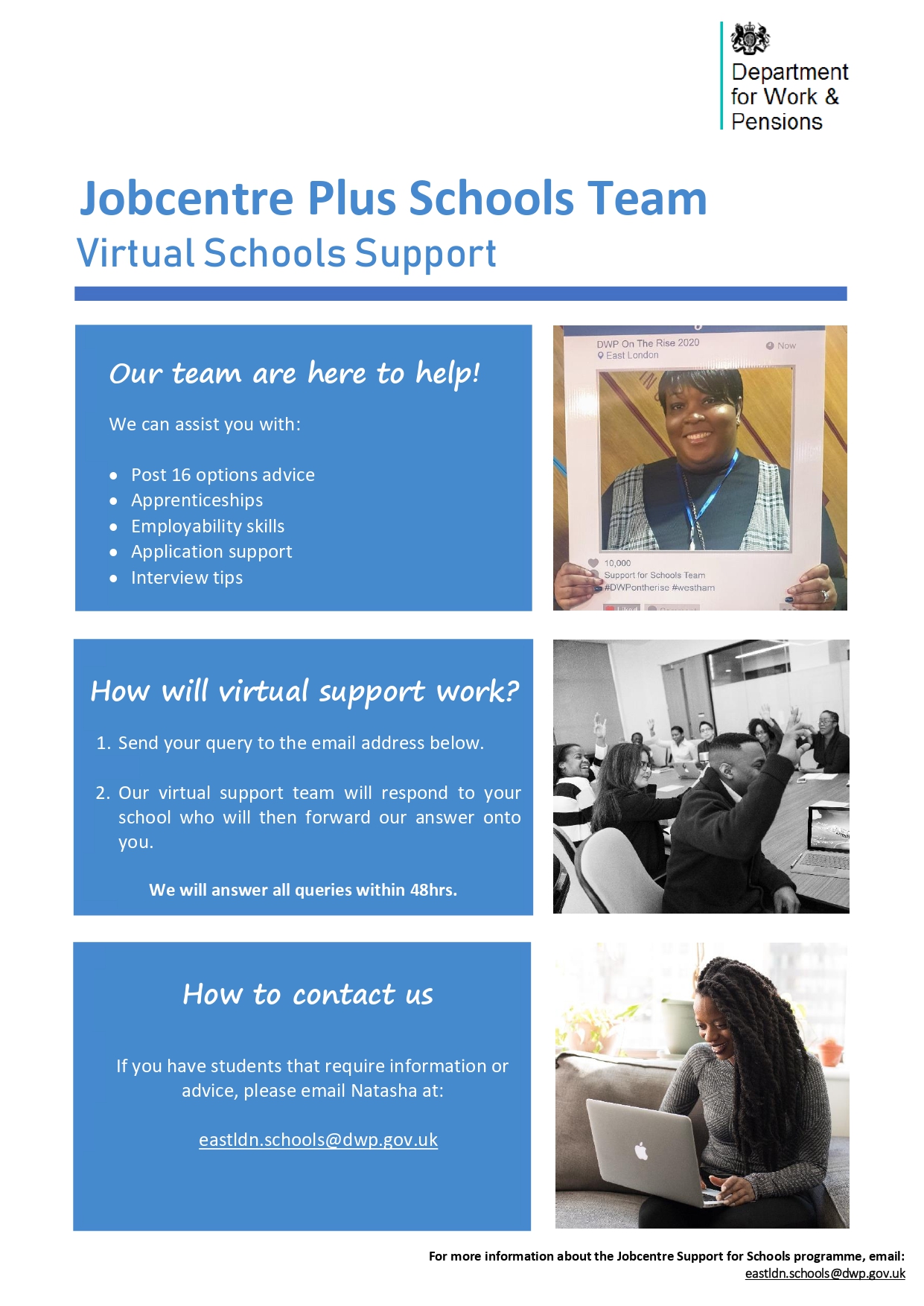 School Christmas Tree 2020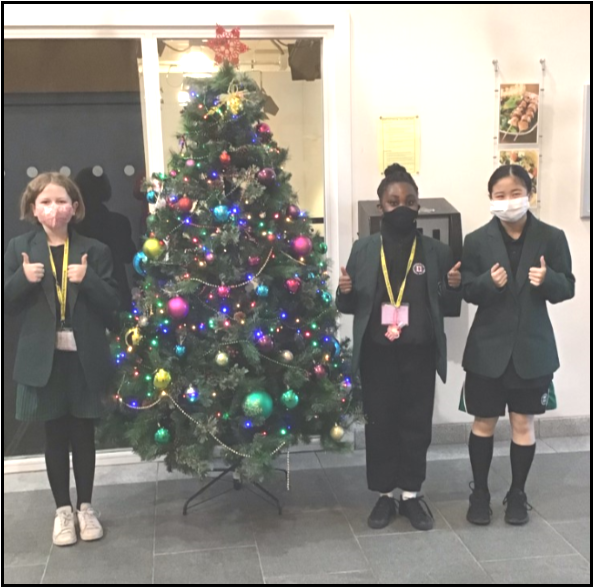 Here are Blessing, Frankie and Yong Xin, 7W getting into the festive spirit with our newly decorated tree, located in the student entrance.
Ms Wood
Tutor 7W
---
---
Student mobile phones at WSFG 2020/21
During the period of the COVID-19 pandemic mobile phones WILL be allowed to be carried by students during the school day at WSFG.
We understand that parents / carers may wish their children to have mobile phones for safety purposes on the way to and from school.
To allow for this ALL students will be required to turn off (not on silent) their mobile phones before they enter school and place them securely in their school bags.
The phone must NOT be taken out of the bag and turned on and checked / used at any time during the school day.
The phone will remain in the student bag, but this may be left unattended in a classroom at times during the school day, so students bring their phones into school at their OWN risk.
Phones can be used on exit from the school premises once students are outside the school gates.
Note that SMART watches such as Fitbits are NOT allowed to be worn in school and must not be brought into school.
Sanctions:
If a student is found to be using a mobile phone in school:
The mobile phone will be confiscated by a member of staff.
If the student does not hand over the mobile phone straight away or argues with the member of staff, a further sanction will be applied.
Mobile phones will NOT be returned directly to students.
Parents / carers will receive a phone call (usually the day after confiscation) asking them to collect the phone from the school office, following Covid-19 handling restrictions.
Important Note:
Mobile phones that are brought into school by students are done so at the student's OWN risk.
The school takes no responsibility for loss or damage of mobile phones if they are brought into school by students.
September 2020
Start of Term Arrangements September 2020
TFL Travel Advice for September 2020


Update from Transport for London on travelling back to school this September.
We are working to get London moving and working again, safely and sustainably, as quickly as possible. As part of this, we are providing travel advice to teaching professionals, parents, guardians and students to help prepare travel plans for when schools reopen.
For school journeys this September, we're asking parents and students to:
Walk, cycle or scoot wherever possible. Consider using 'walking buses', a supervised group of children being walked to, or from, school​
Use local Streetspace improvements, which include widened footpaths and cycle lanes, to help maintain social distancing when travelling
Avoid busy stations and interchanges, if using public transport. Please plan ahead and allow more time for your journey as travelling at the busiest times may take longer than it would normally to complete your journey to school. To help with this, please check tfl.gov.uk
Follow the advice on maintaining social distancing and act on the instructions of hardworking TfL staff, who are there to help prevent crowding on the transport network.
If using public transport, or taxi and private hire services, you must wear a face covering over your nose and mouth. This does not apply to children under the age of 11. For more details please see: https://tfl.gov.uk/campaign/face-coverings. We're also asking people to carry hand sanitiser and wash their hands before and after they travel.
Our travel advice is updated in line with the Government's latest guidance.
We'd encourage you to check regularly for updates at: tfl.gov.uk/coronavirus and on our Twitter and social media feeds.
To help with your back-to-school travel plans this September, check out TfL's latest travel advice on:
Busiest times
Service levels
Safety
Hygiene
Wellbeing and Self Care
It is so important that we look after ourselves in all aspects of our health: physical, emotional, cognitive, social and spiritual. The Anna Freud Centre have shared a wonderful resource which will help you create a self-care plan with ideas for activities and targets to set for yourselves. We really recommend you take a look and use it!
We wish you all a healthy summer and look forward to seeing you in the autumn.
LBWF Travel Survey

Monday 13 July 2020
Dear Parents/Carers,
Waltham Forest School Travel Survey
You may be aware of the suggested government guidance on limiting the use of public transport by students, particularly at peak times.
Whilst in other areas of the country there are options such as school buses, many students in London use public transport.
To understand the typical routes and transport that students at WSfG use, we ask parents, carers and/or students to complete this travel survey at their earliest convenience.
Yours faithfully
Ms M Davies
Headteacher
Education Psychology Service Support for Parents/Carers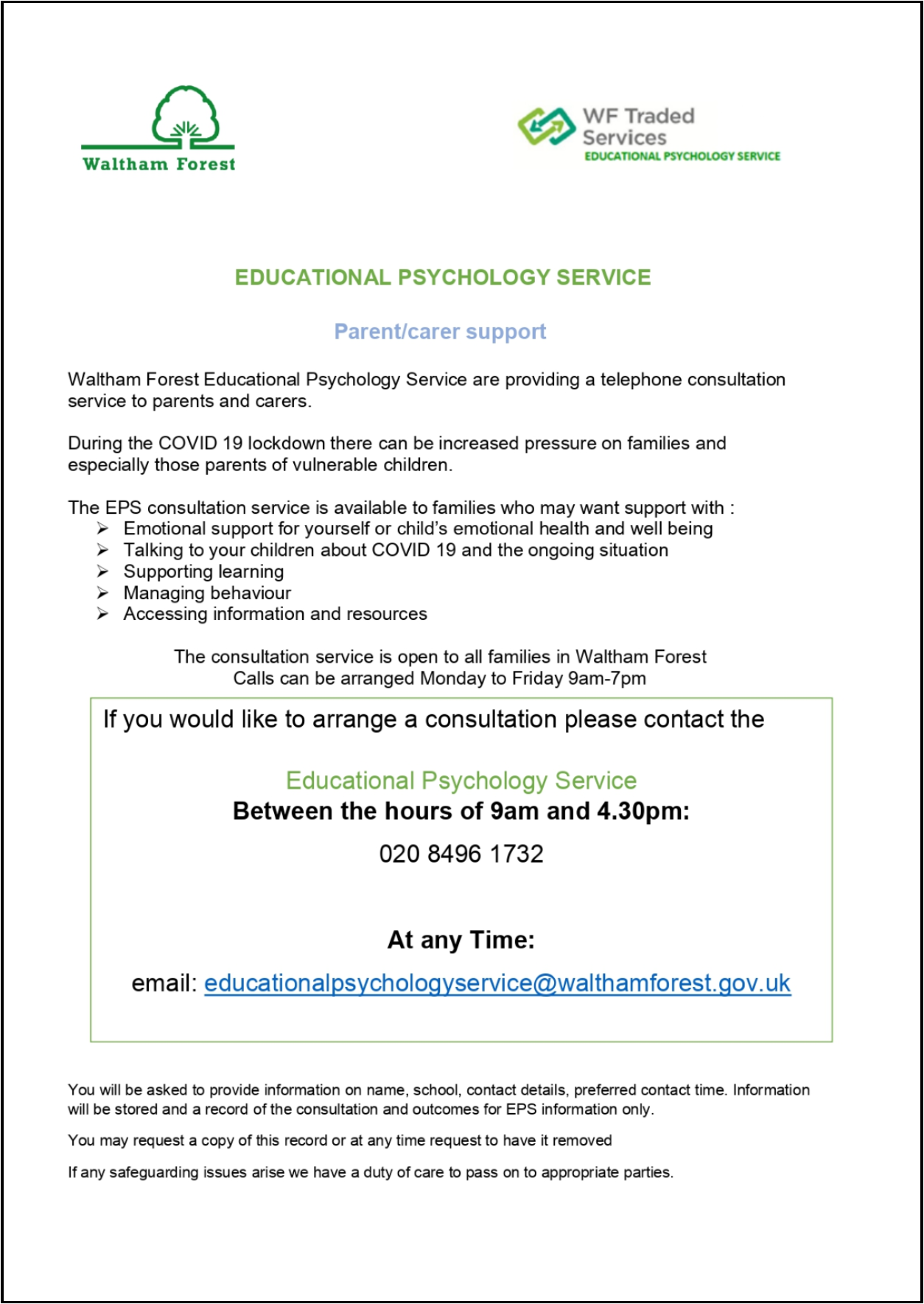 Using the School LRC Computer System from Home
Accelerated Reader
At Walthamstow School for Girls we place great importance on developing reading and understanding skills, which ultimately impacts immensely across the whole curriculum and benefits students as they progress towards their GCSEs.
Renaissance Learning (responsible for our Accelerated Reading lessons) recently provided students with access to numerous online books from a huge variety of genres through their myON service. We cannot stress enough the importance of maintaining regular reading, and then quizzing on the books read to indicate understanding of the content.
We would like to encourage our students to continue with their Accelerated Reader (AR) lessons - reading and quizzing as often as possible. AR lessons in school are only a small part of the need for reading, as it is recommended that all students read for a minimum of 30 minutes per day. Reading should be both pleasurable and a way of extending learning. In addition, this can be a fun activity for all the family - read, discuss and challenge one another in a variety of ways: understanding, changing characters, guess endings, change endings - the ideas are plentiful
Here are the links to both websites:
Renaissance Learning (Accelerated Reader)
If there are any problems, please contact the info@ email and ask for your concern to be forwarded to either Miss Jolliffe or Mrs Kelly.
Advice for Parents/Carers from National Online Safety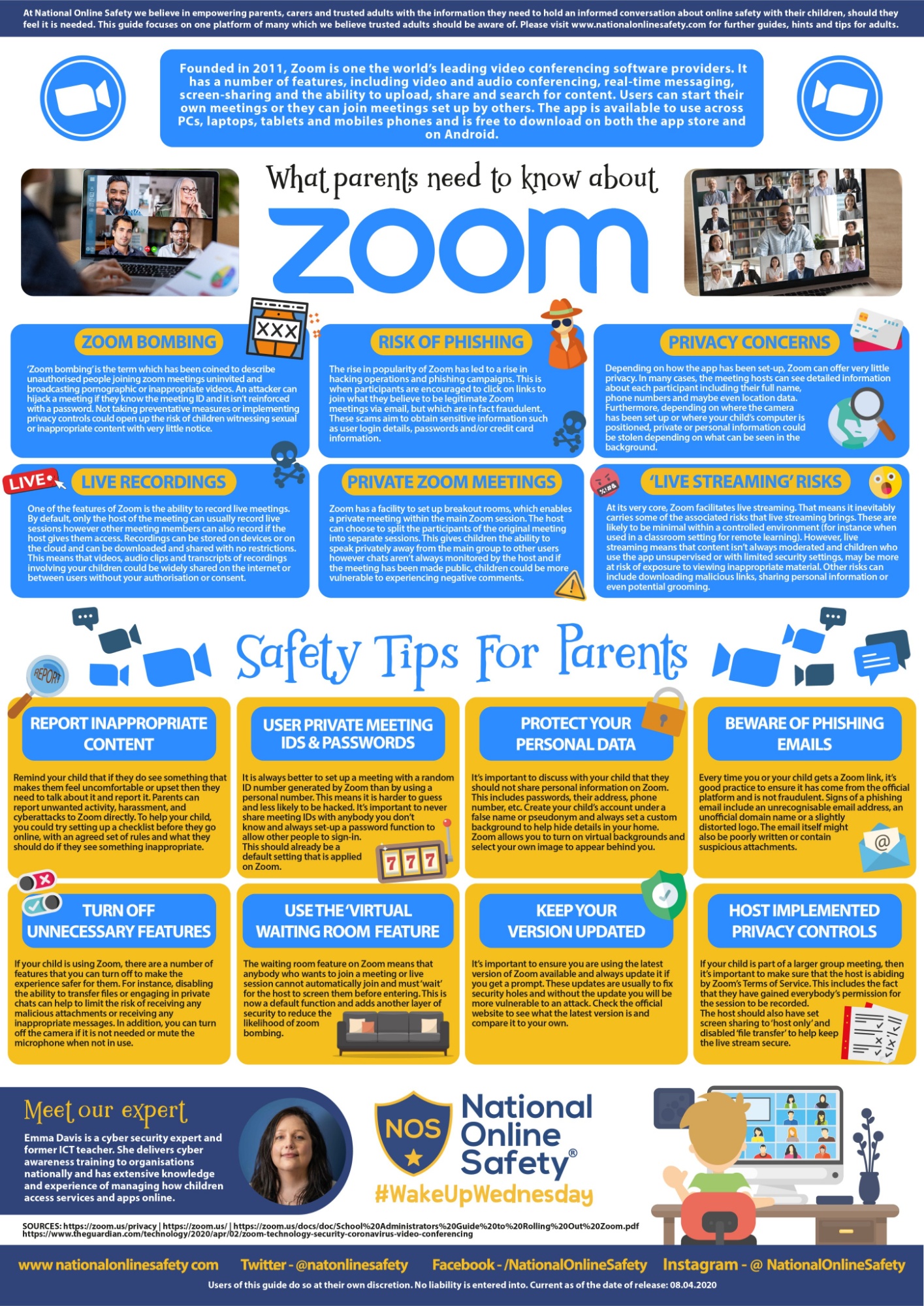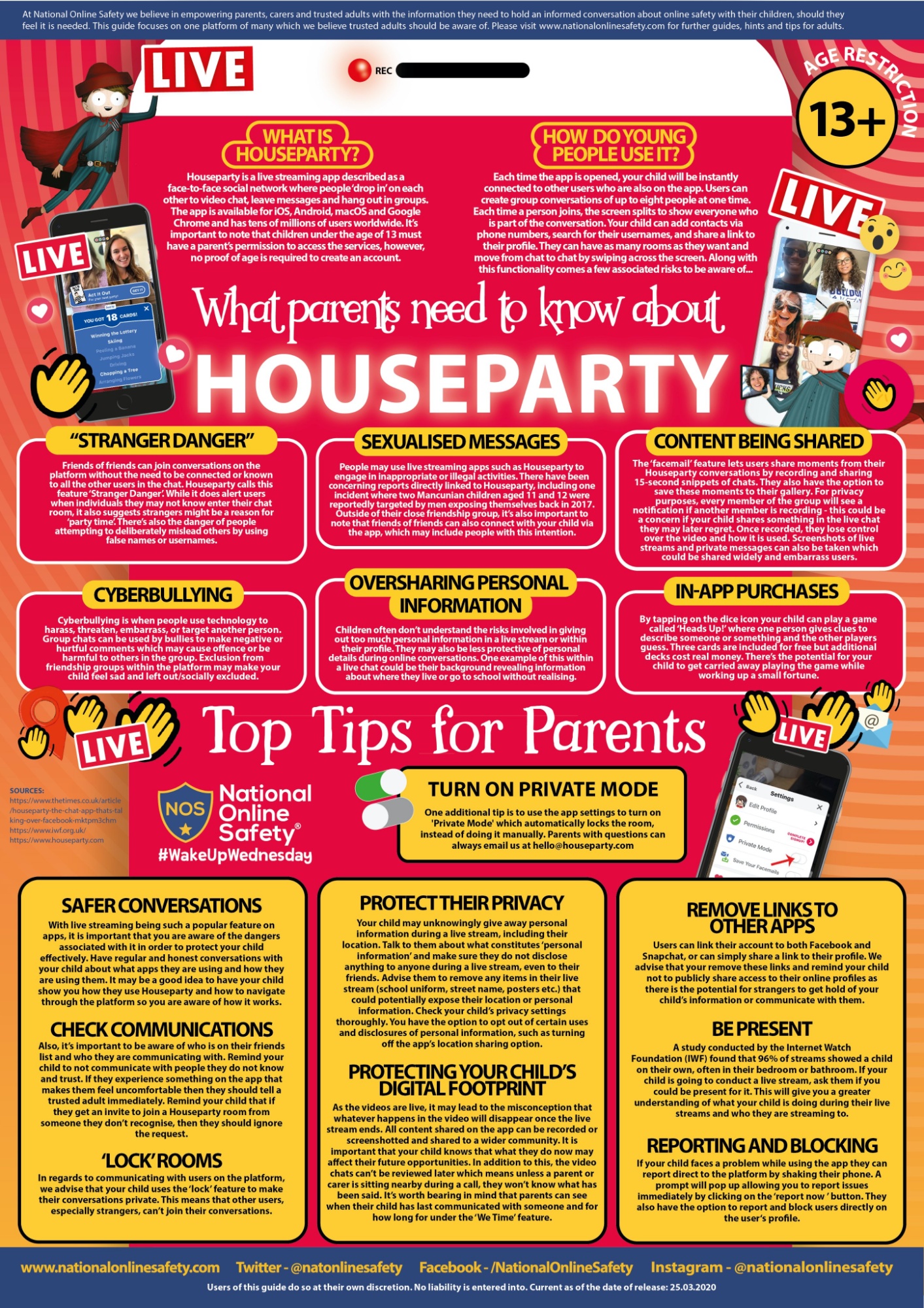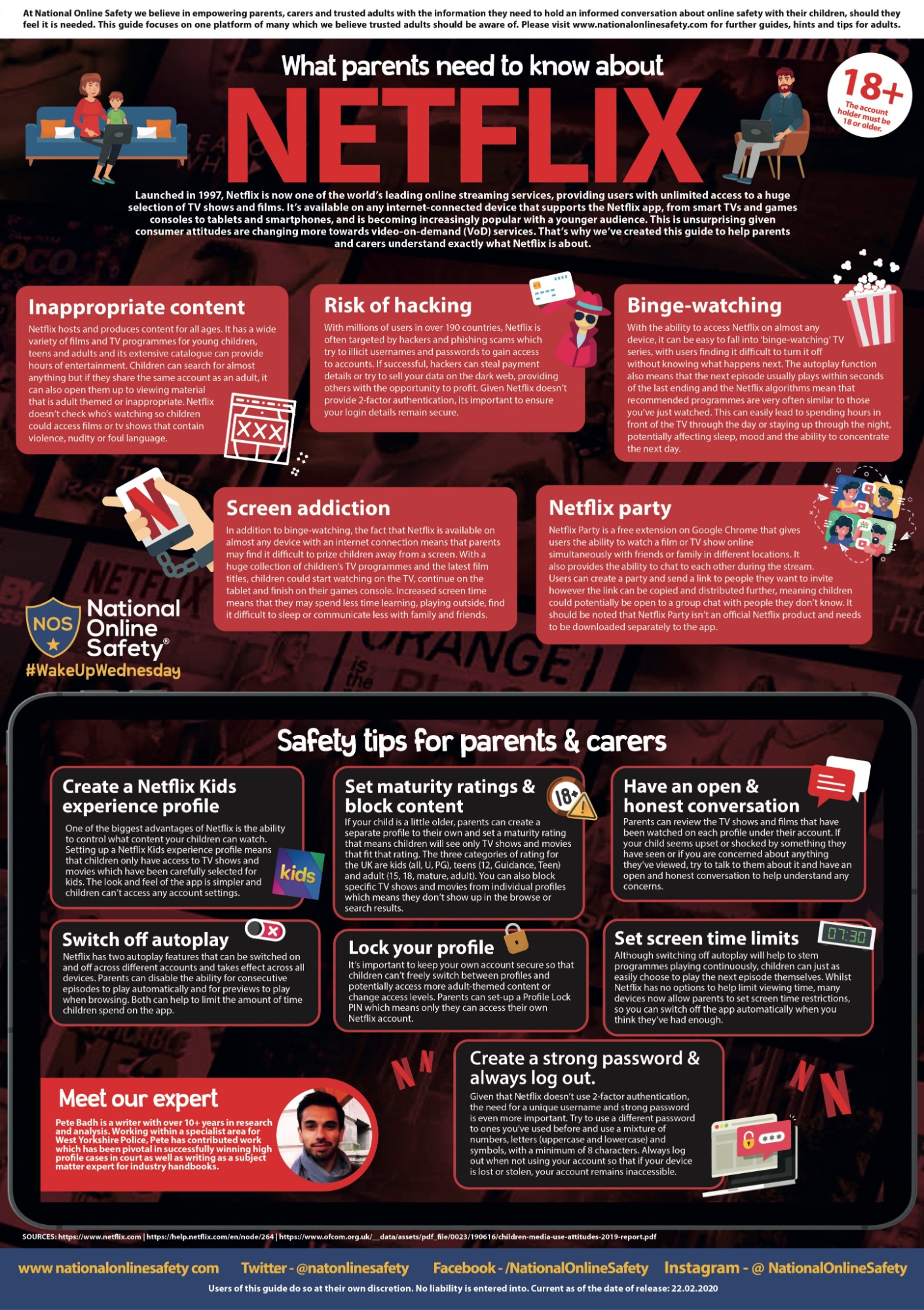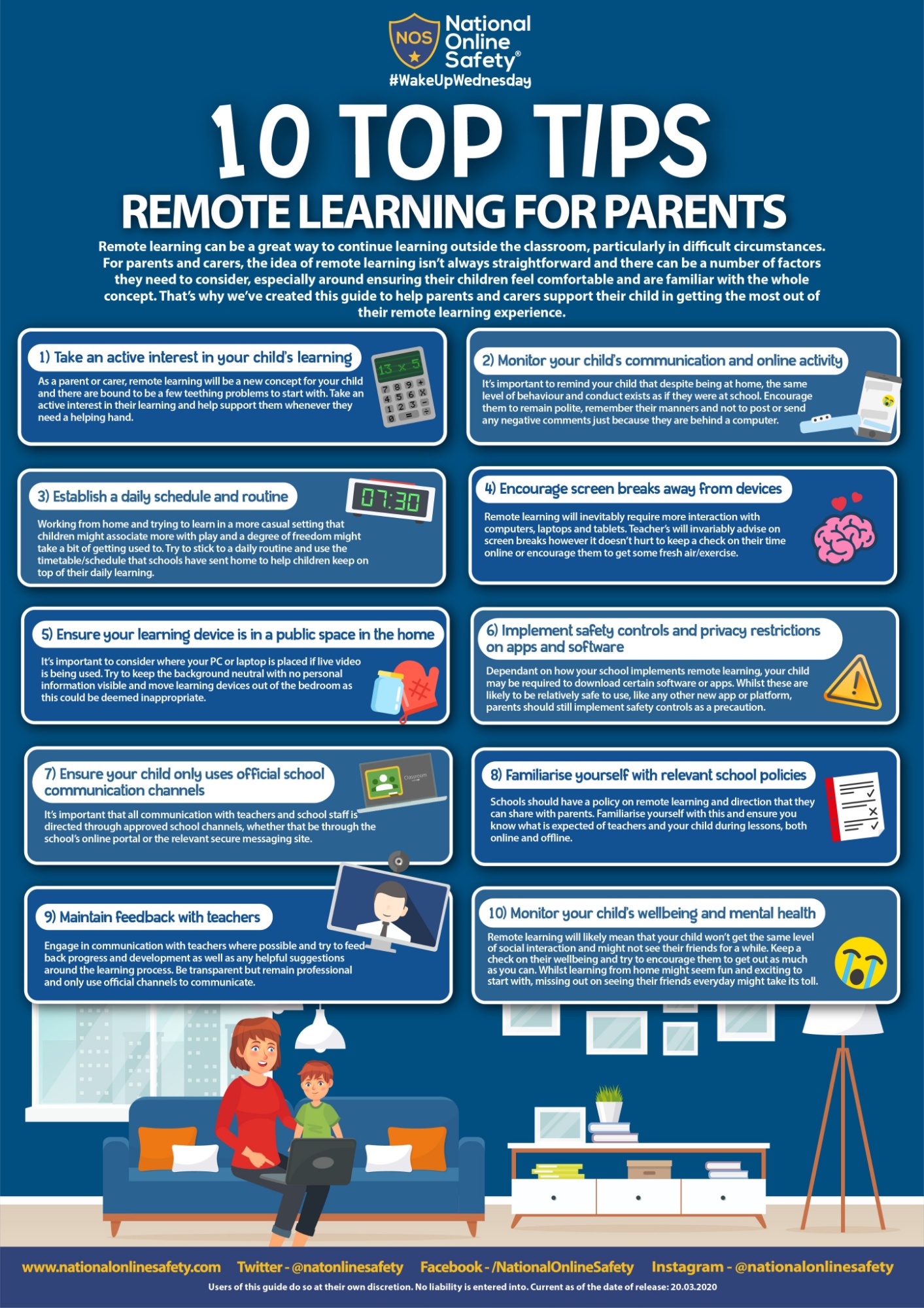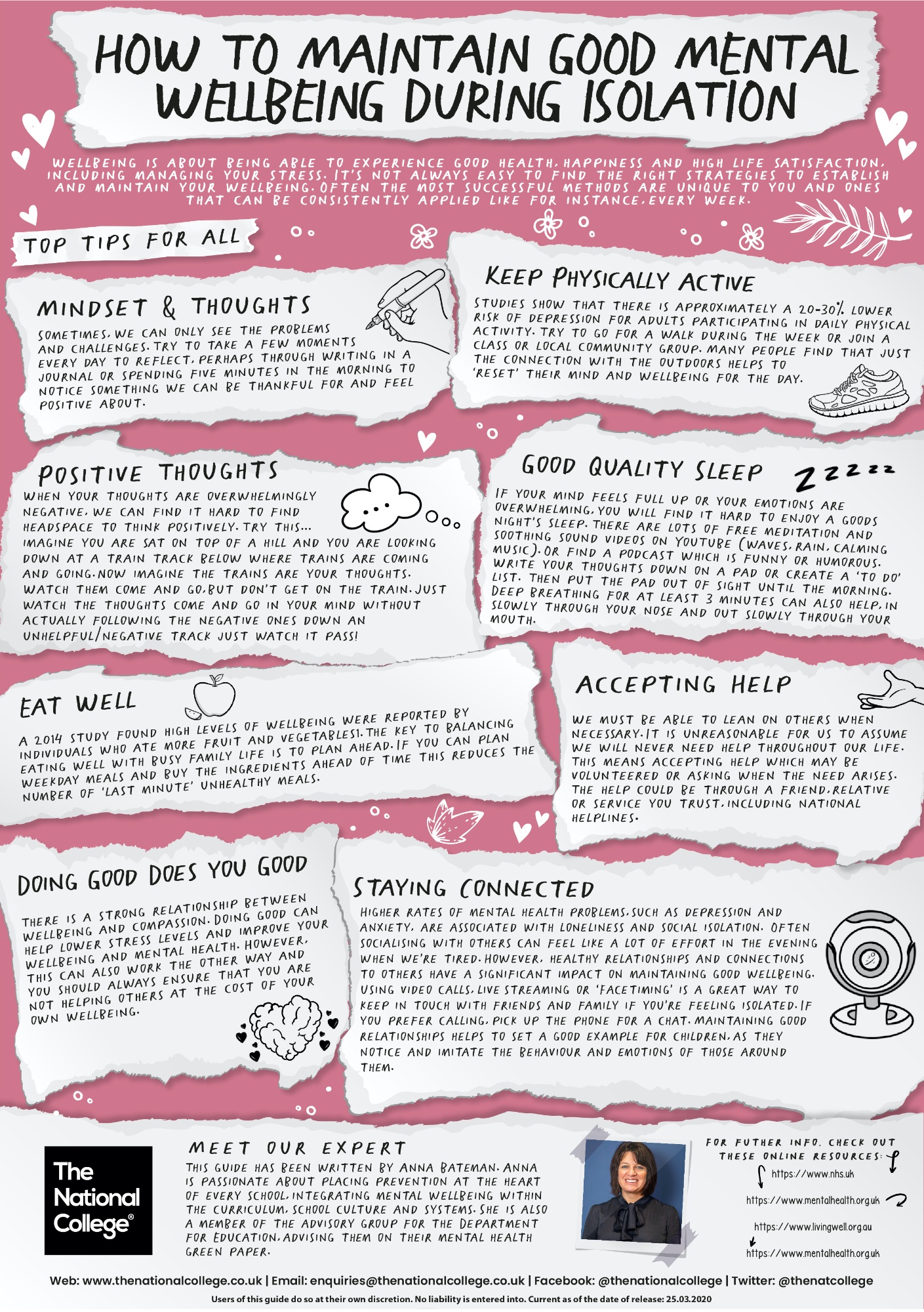 Violence Against Women and Girls Project (VAWG)


Dear Parents and Carers
WSFG is working in partnership with various organisations in the Borough to raise awareness of violence against women and girls in Waltham Forest.
As a girl's school, we are a hub for young women to learn about this external challenge that can affect the well being of all. This project is aimed at Years 8-10 in particular.
The main focus of the project is building support in preventing and offering early help in relation to VAWG.
WSFG is one of a few secondary schools in Waltham Forest to embrace this whole school approach to this issue.
Ms Pratt
Assistant Headteacher
Mobile Phones

All Years
Mobile phones MUST be handed into the school office during the school day for safe keeping.
If you are caught with your mobile phone during the school day, it will be confiscated from you and your parent / carer will be asked to collect it from school.
Phones must NOT be used on the school premises either before or after school hours or again they will be confiscated.
If you wish to use your mobile phone after school you must leave the premises to do so, but ensure that you use it safely.
Ms Pratt
Assistant Headteacher
Valuables in Tutor Rooms
Please do NOT leave PE kits, bags or any valuable possessions in your Tutor Room at break or lunchtime, as they will be unsupervised.
Please take responsibility for your own possessions and use your lockers for storage of PE kits, bags and other valuables during non-lesson time.
Thank you
Ms Pratt
Assistant Headteacher