WSFG Teachers Sewing for the NHS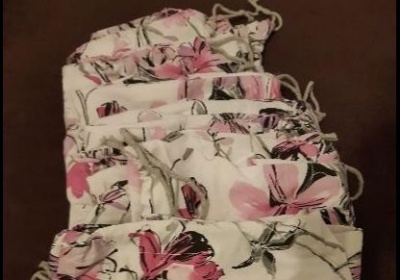 Current and Former Staff Join the Endeavour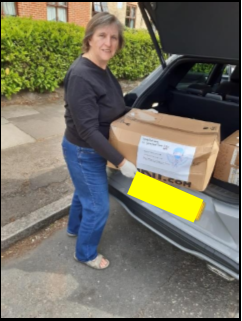 A few weeks ago, messages came flooding into my neighbourhood Whatsapp group: messages about sewing scrubs for health workers. A few more said, 'What's that all about?' And then more chimed in asking, 'How can I get involved?'
I knew this was going on; my friend Ms Kelly was sewing scrubs (from the start) in her Waltham Forest group.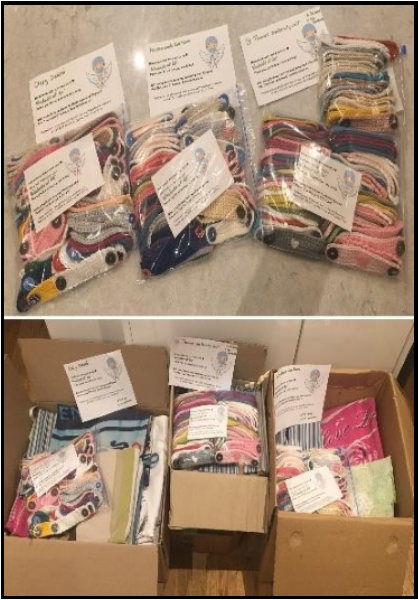 We hear about the shortage of protective clothing; our local groups are receiving many requests. There's also a demand for laundry bags, so health carers can put dirty garments into drawstring bags and pop them straight into the washing machine, avoiding the risk of spreading the virus.
We're doing something to help health workers and using lockdown time to make a difference. I have since found out that group was started by a group of women including Razwana Hafiz. My neighbour, another WSFG alumnus, told me we'd worked together at the "Green School" - I was able to meet her and greet: "Ms Hafiz! My old colleague."
Since then, others in the sewing group have identified as Walthamstow Girls. Some remembered me as their teacher and commented kindly about this fact!
I look forward to meeting them when this is all over.
I joined the army of helpers. As I've not done any sewing for years, it's taken a while, but I'm getting back into the stride of sewing and finishing. My fellow laundry bag makers seem to be much more productive than me. I was reassured by these words from one of the group, who was pleased she'd learned to sew at school.
By Eithne Cullen
English teacher at WSFG 1992-1999
Head of English at WSFG 2002-2004