Walthamstow Mosaics Trail Map launched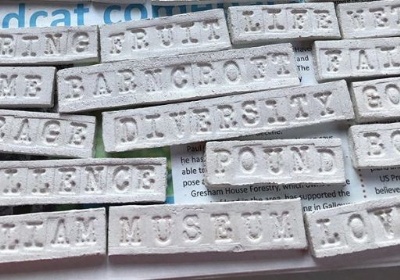 Visit them all during your daily exercise!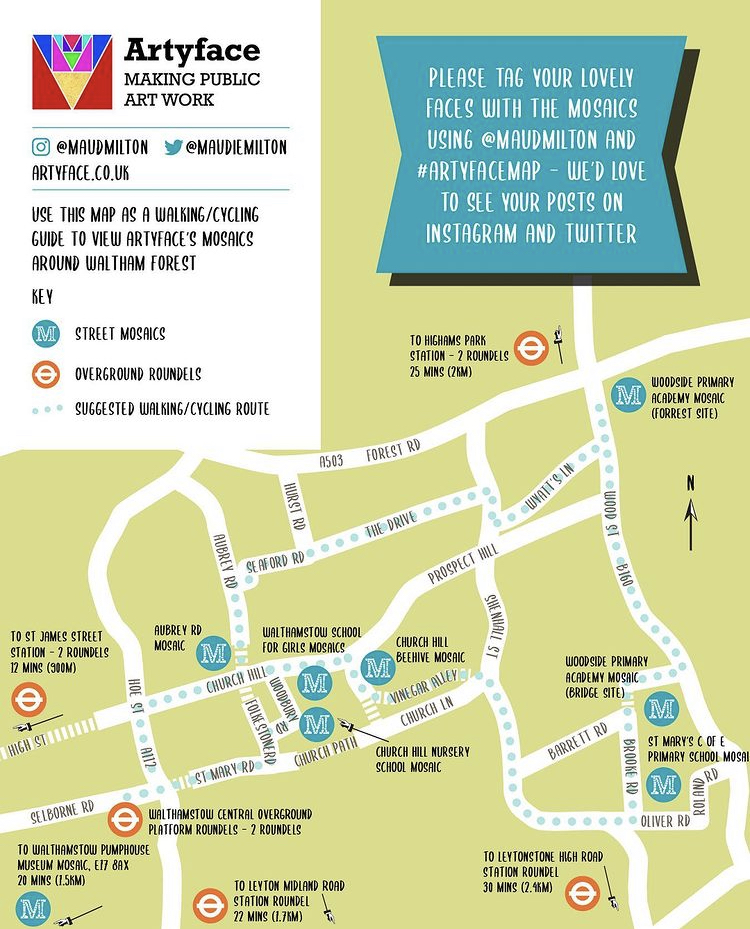 Mosaic artist Maud Milton and her Arty-face team have produced a map showing all the fabulous mosaics now on show in the local area, including those outside our school. A great focus for your daily exercise during the half term break.
Maud has asked for anyone completing the trail to tag her in their photos on Instagram and Twitter using @maudmilton and #artyfacemap
---
Members of our local community who are passing by our school while taking their daily exercise or doing essential shopping, and followers of WSFG and/or Maud Milton on social media, continue to be delighted and inspired by the wonderful mosaics on our walls. Maud has been posting some lovely videos on Instagram featuring them and explaining the stories behind them.
For her next project, Maud and her "Artyface" team are creating roundels for Walthamstow Central and St James Street stations, following the successful installation of new roundels at several other local stations.
Maud has asked for our help -

"I'll be making lots of word tiles next week, so please do pop any suggestions relevant to St James or Walthamstow Central - about the area, places special things, feelings, anything you'd like to see in the Roundel."
If you would like to contribute, please contact her by e-mail or via Instagram or on Twitter and your suggestion could be included in the work.
Here are some pictures of the recently installed Highams Park Station roundel. A few words already cast for the Walthamstow roundels can be seen at the top of this article.