English News
News from our English Faculty.
For more information about subjects taught by this Faculty, please see the subject page for English
To meet the English Faculty staff, please click here
Year 9 Globe Theatre Trip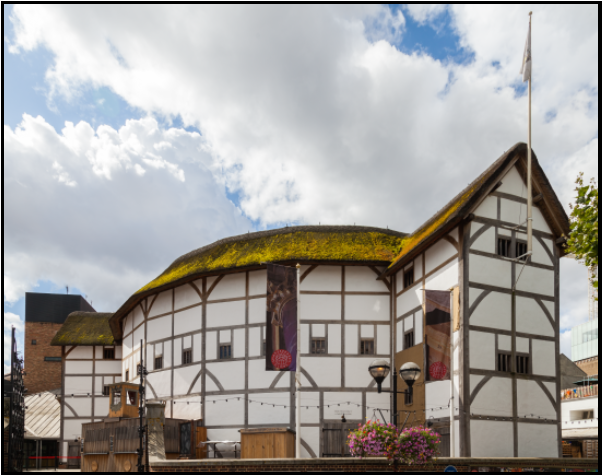 The English Faculty are pleased to announce that all Year 9 students will be going to see a live performance of 'Macbeth' at the Globe Theatre on Friday 20th March.
This is an excellent opportunity for all Year 9 students to see the play they have studied live on stage at Shakespeare's Globe.
Prior to the performance, WSFG will also host a series of workshops lead by Globe actors. Year 9 students who wish to participate in these workshops may apply for a place by submitting a piece of work (creative, analytical or artistic) linking to a theme, character or event in the play.
Information letters about the trip to the Globe Theatre have been sent home with students. Parents are reminded to log in to the sQuid online payment system to complete the permissions for this trip.
We're looking forward to a great event at Shakespeare's Globe!
The English Faculty
English Faculty News, Spring 2019
This half term the English faculty have been busy celebrating a variety of events and competitions. Year 9 have been following the 'Up for Debate' scheme of work which develops oracy and provides thought-provoking and challenging motions for pupils to debate. In addition to interesting and informative debates within lessons, the English Faculty is also pleased to announce that the following students have made it to the Year 9 debating final at WSFG: Jessica, Rachel, Beatrix, Amanta, Saahirah, and Keira. These students debated in an assembly before half term, the motion they were proposing or opposing was: 'This house would allow performance-enhancing drugs in sport.'
Technology is advancing so rapidly and it has changed the way we educate our young people. At WSFG this half term 7F have been trialling iPads in their English lessons and have been using them to explore non-fiction texts. They have embraced project based learning and have been busy working collaboratively to plan and create their own digital magazines! The completion deadline was Friday 15th February and Ms Simpson is looking forward to presenting the magazines to parents and carers once completed.
In addition to exciting lessons, Year 11 students had the opportunity to attend a Jane Eyre lecture delivered by Professor Dasgupta of Oxford University. The lecture explored key themes in the novel and allowed students to delve into alternative interpretations of their GCSE text. Many students felt inspired by the lecture's content and felt encouraged at the prospect of one day attending such a prestigious university.
Furthermore, the English faculty is also pleased to celebrate our students' success beyond the classroom. Students have been invited to submit their entries to the Young Writers competition 'Poetry Escape'. This competition inspires students to express themselves through poetry and voice their opinions, to break down barriers, destroy stereotypes and liberate their creativity. We have seen impressive entries and hope that someone from WSFG wins the competition.
Our Young Reporters have been busy writing for the yearlong scheme and have published an array of insightful and stimulating articles about local issues.
Most recently we have seen Ying Hang discuss the minimum age for voting, Crystal considering the importance of Holocaust Memorial Day, Kitty examining fitness in the UK, Iris celebrating Walthamstow hosting some of the London Borough of Culture celebrations and Safa reviewing a West End musical!
The articles written by our students are available on This is Local London.
Ms Simpson
Up for Debate Competition 2019

The winners of the Year 9 Up for Debate Competition 2019
"This House would allow performing enhancing drugs in professional sports."
The Opposition team!
Amanta 9S, Saahirah 9F, Keira 9F
A big thank you to all of Year 9 for being the perfect audience, and well done to all of the finalists.
The English Faculty
Poetry Escape…Break the silence, tell the truth
Poetry Competition for years 7- 11
What is it that matters to you?

Destroying stereotypes? Breaking down barriers? Escaping the chains of society?

OR

Freeing the world of racism, poverty, injustice?

Whatever it is that matters to you, we want to hear about it!
Collect an entry form from the English office and hand write, or word process your poem.
Remember this has to be your own original poem!
Hand in to your English teacher, or to the English office by Tuesday 15th February.
Good Luck!
Ms Cato
Young Reporter Scheme
Congratulations to the following Year 10 students who have applied to the Young Reporter Scheme and have been accepted
Gabriela
Safa
Ying Hang
Iris
Gulfen
Kitty
Amud
Crystal
We looking forward to reading your published articles over the next eight months - Well done!
Miss Simpson