ICT News
News from our ICT Faculty (Business, Computing, Media, Economics, ICT)
For more information about subjects taught by this Faculty, please see the subject pages for Business Studies, Computing, Creative Digital Media Production, Economics and ICT
To contact our ICT Faculty staff, please click here.
Year 9 ICT: Lego Spike Prime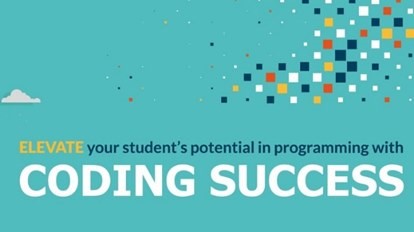 Year 9 students have had the opportunity to programme Lego Spike robot kits. The robots kits included distance sensors, colour sensors and grabbers, which students use to complete different missions. Students followed the Coding Success qualification and will all achieve a certificate to recognise their completion of the course.
 Let's see what Khadija had to say about her experience of programming with robots in her computing lessons: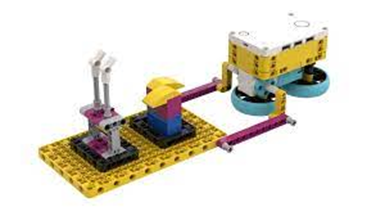 Robots are becoming more prevalent. According to some computer scientists, computers will play a larger role in your life during the next decade. We looked at how robots can be programmed to perform jobs in the previous unit.
We started off by creating simple programs that were used to solve a problem by using a programming platform called Spike Prime.  We also studied things like sequences, iteration and corrected syntax errors in the program to ensure the programme worked as planned. At the end of the topic we made our robots move to different spaces avoid certain places or to program it to do tasks such as drag objects out of the way.
We then started to look at the Mars Rover which had been programmed to land on Mars and accomplish tasks like digging and finding different materials or rocks which might not have been discovered on Earth which are later tested in the robot itself. The Rover included hearing sensors, direction sensor and an object sensor. We had some Scratch lessons on processes, selection using IF, and variables in order to code a game or complete a task.
In general I think this unit was very fun and interactive as it was quite entertaining to be programming a robot to accomplish things, do multiple challenges which really pushed us to get better and also working as a group and improve our teamwork abilities.
Khadija Y9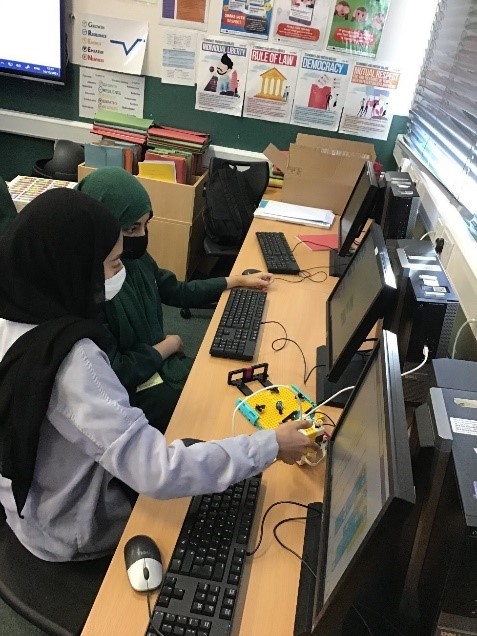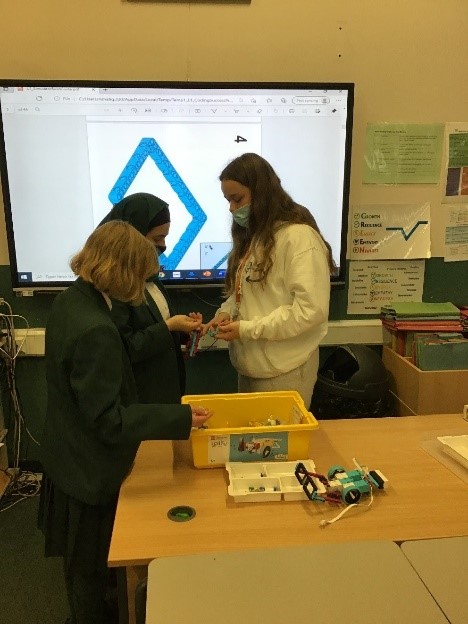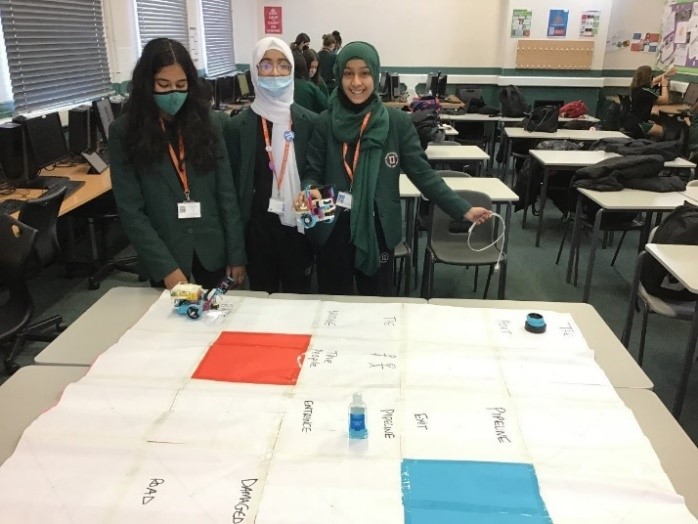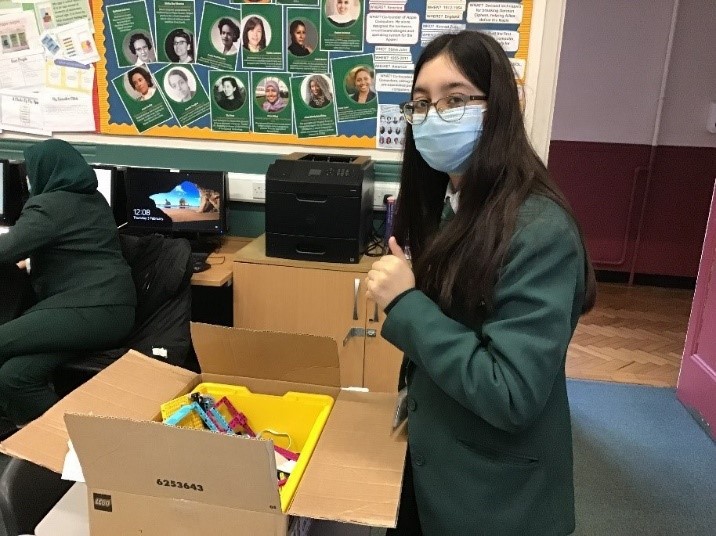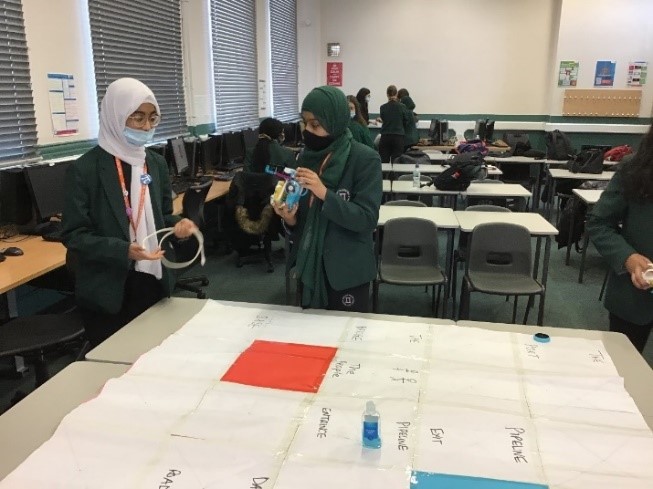 Ms Shafiq
Head of ICT
Safer Internet Day 2022 Competition

Safer Internet Day 2022 was celebrated earlier this term, with the theme: 'All fun and games? Exploring respect and relationships online'
Safer Internet Day inspires a national conversation about using technology responsibly, respectfully, critically, and creatively. Coordinated in the UK by the UK Safer Internet Centre, the celebration sees thousands of organisations get involved to promote the safe, responsible and positive use of digital technology for children and young people. 
Aim: To encourage year 6 pupils to stay safe online and learn how to behave respectfully whilst playing games and having fun online
How: By creating one of the following:
Podcast

Poster

Comic Strip

News article

Presentation
When: Entries need to be sent to your Computing teachers by Friday 25th February.
The winning entry will receive a certificate and a gift voucher.
Find out more about Safer Internet Day here:
https://saferinternet.org.uk/safer-internet-day/safer-internet-day-2022
https://www.childnet.com/safer-internet-day/
Ms Shafiq
Head of ICT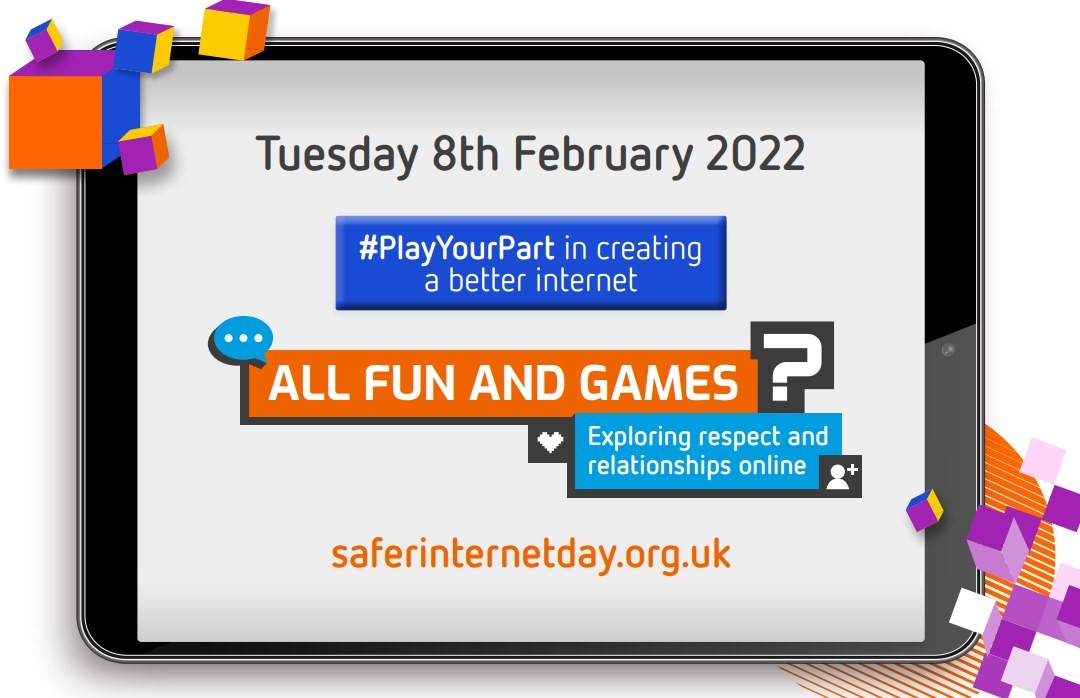 Safer Internet Day Top Tips for Parents/Carers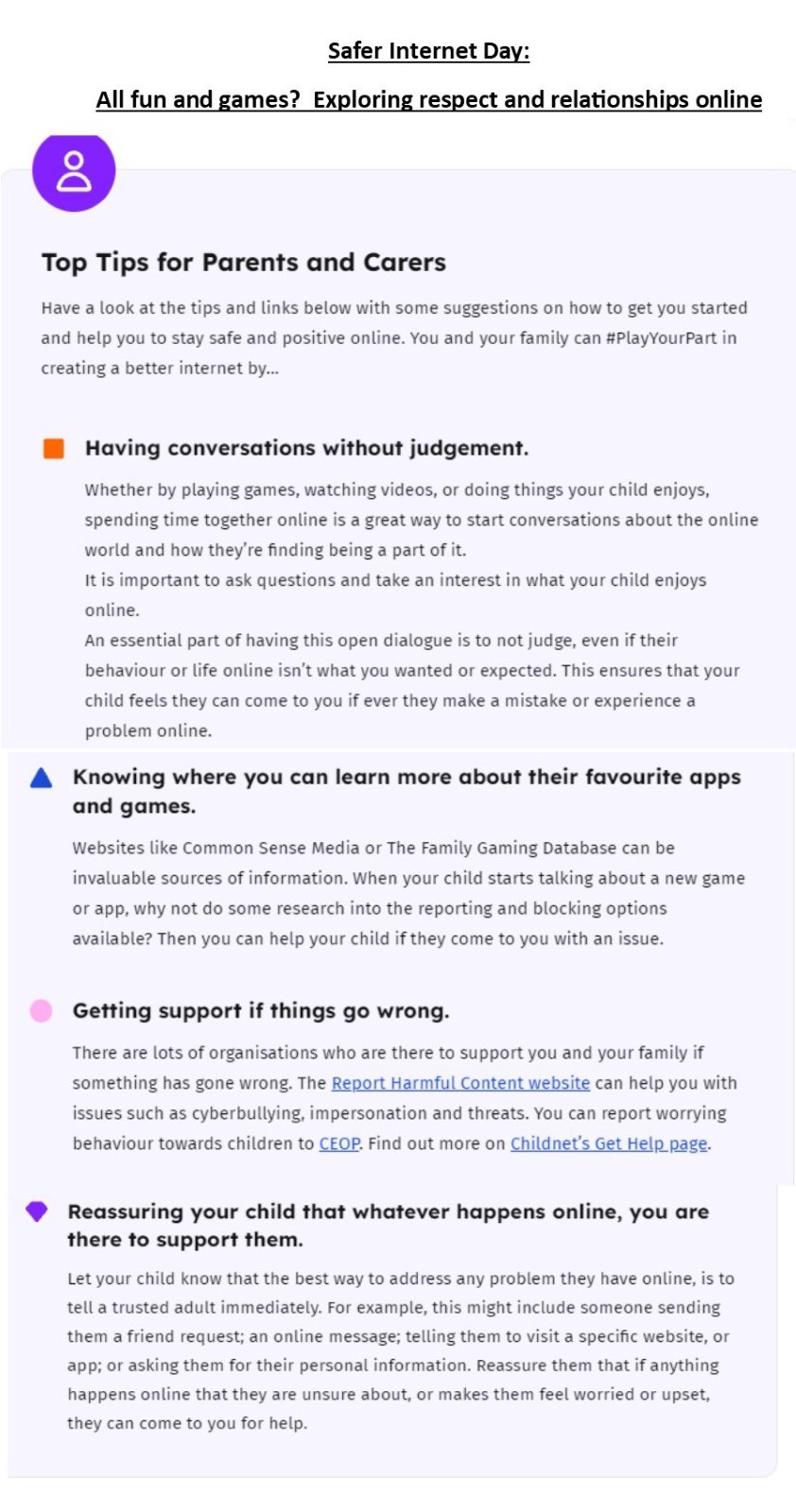 Year 11: Digital Careers Workshop
Ayumi Konno, the Outreach Manager of Ada National College for Digital Skills delivered a Digital Careers workshop to year 11 computer science and creative iMedia students.
Students were able to find out about potential careers in the digital IT field and took part in online interactive activities to understand the digital field further. 
Ms Shafiq
Head of ICT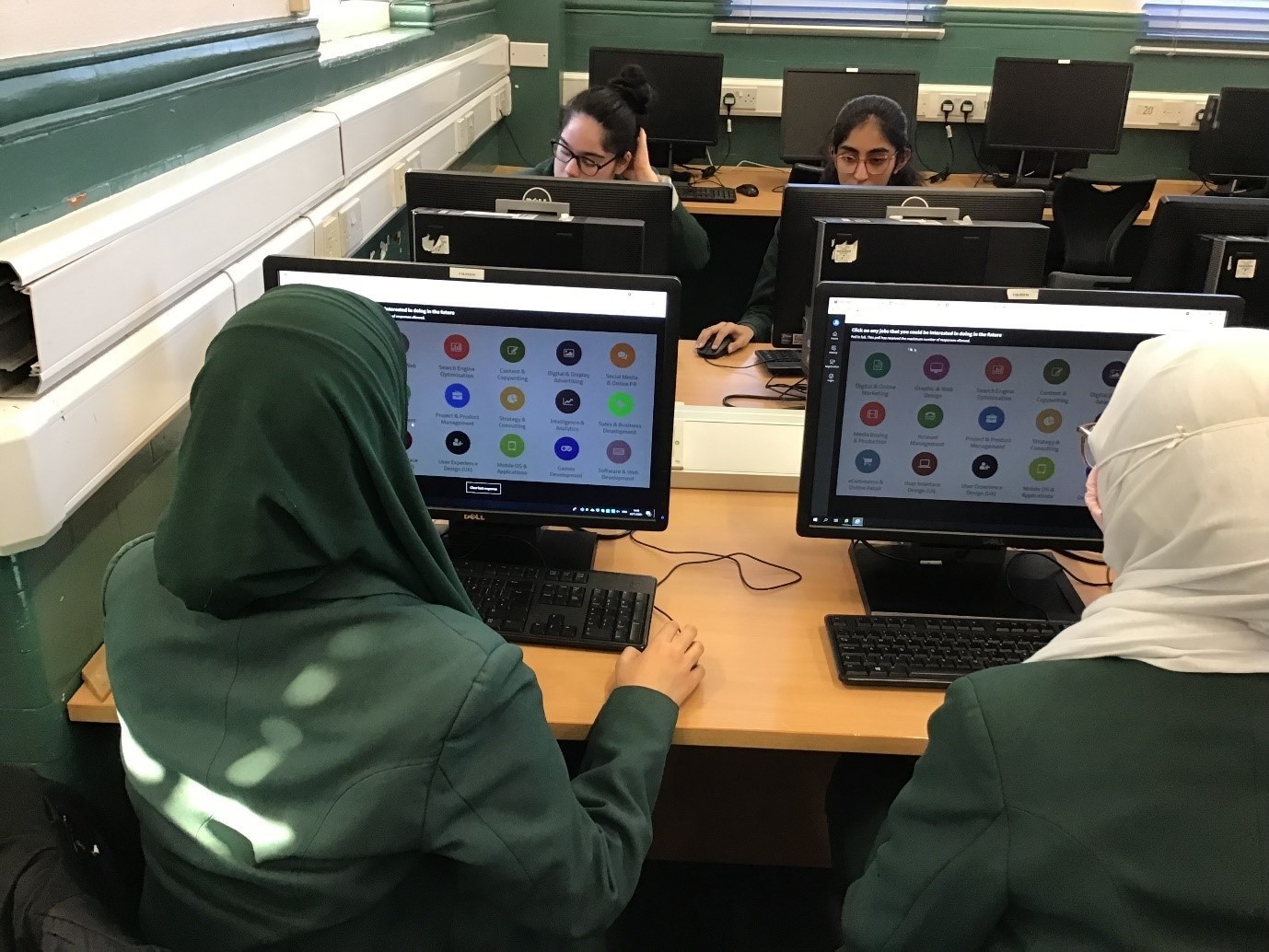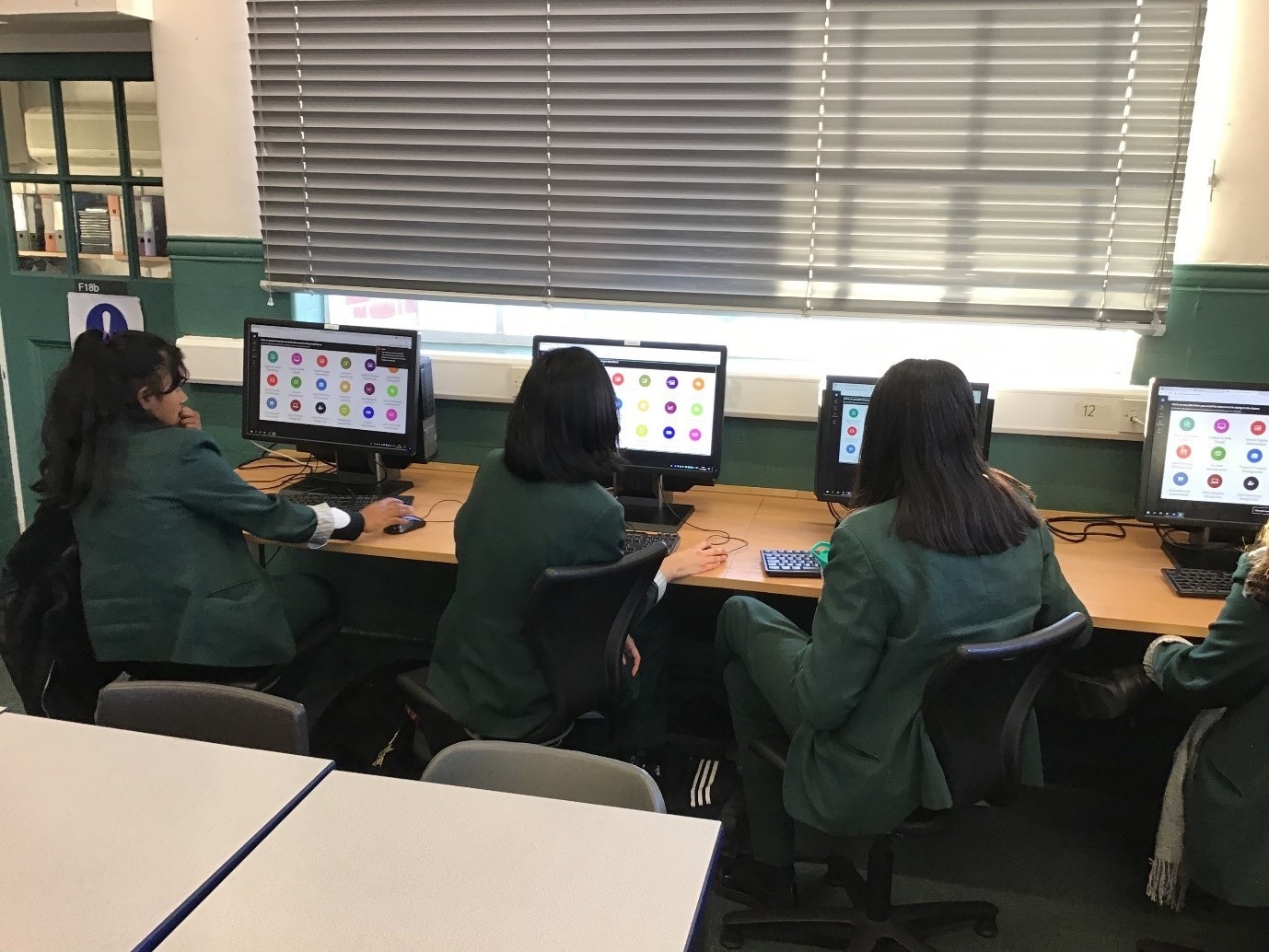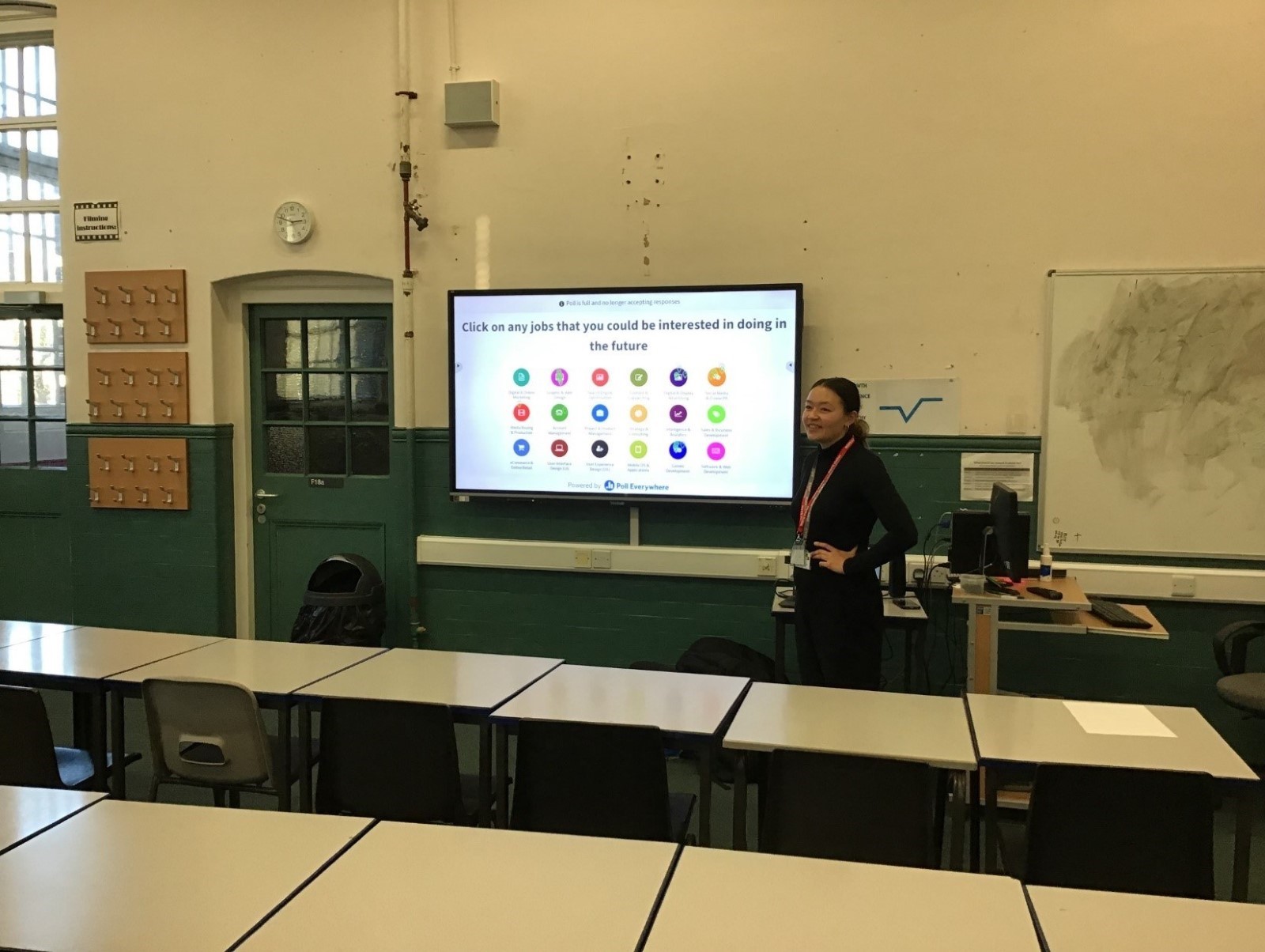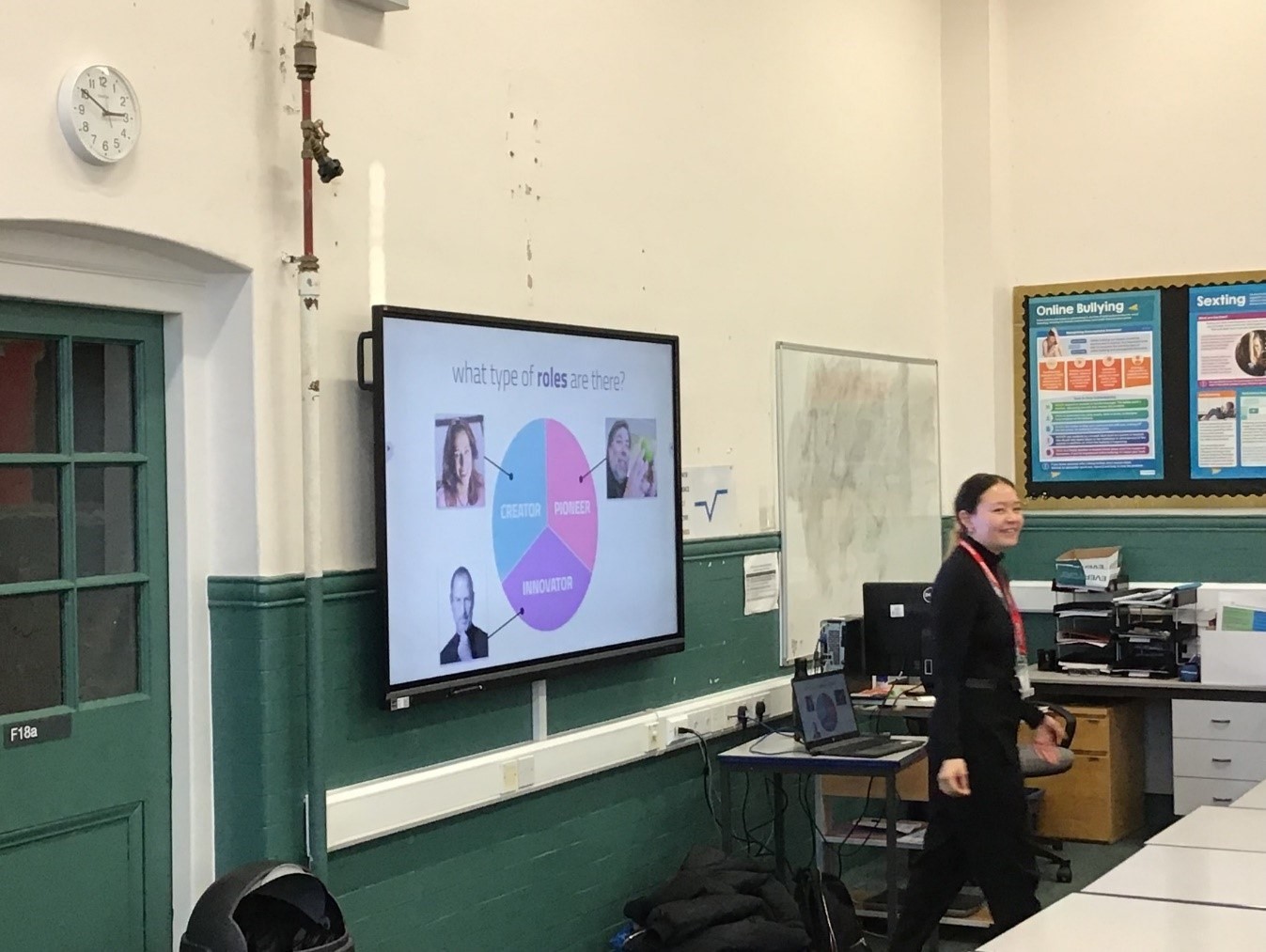 Year 9: Bebras Computing Challenge

All year 9 students took part in the Bebras challenge last term.  The Bebras Computing Challenge introduces computational thinking to students. It is organised in over 50 countries and designed to get students all over the world excited about computing. We have had amazing results this year, with even more year 9 students achieving a distinction.
Best in School
Saoirse 9S
Distinction (gold award): Top 10% score nationally in the intermediate age group
Saoirse 9S, Aaliyah 9W, Yvette 9H, Isma 9S
These participants will have the opportunity to take part in the 2022 Oxford University Computing Challenge, of which students who do well in the Bebras challenge are invited. It will be completed online by qualifying students in February.
Distinction: Top 25% in the school

1 - Distinction: Top 25% in the school
Merit (silver award): Top 50% in the school
41 participants achieved a Merit award for achieving the top 50% score in the school.
All participants will receive either a certificate for participation or a certificate for the awards listed above. Many congratulations to all those who achieved a Best in school, Top 10% Nationally, Top 25% and Top 50% score in school. The ICT faculty looks forward to supporting those students taking part in the Oxford challenge in February.
Ms Shafiq 
ICT Faculty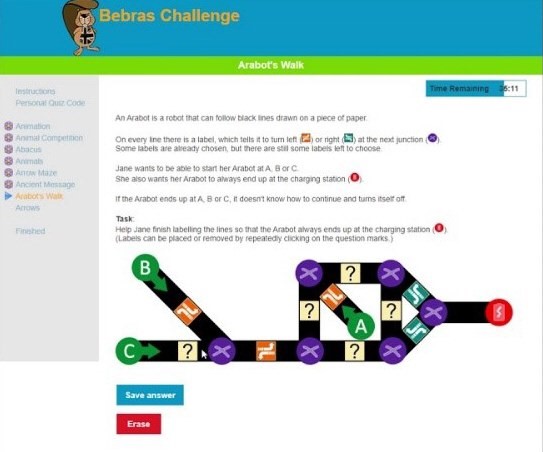 Develop your Coding Skills!
Fun ways to learn and develop your coding skills. Happy coding!
Art & Computer Science working together
Gina in 7G produced this beautiful pattern in Art based on a algorithm that she wrote the rules for.
Gina spent a long time doing it and it looks like she really enjoyed completing this task.
Well done Gina—a fantastic piece of work that celebrates Computer Science and Art!
Ms Healy
ADT Faculty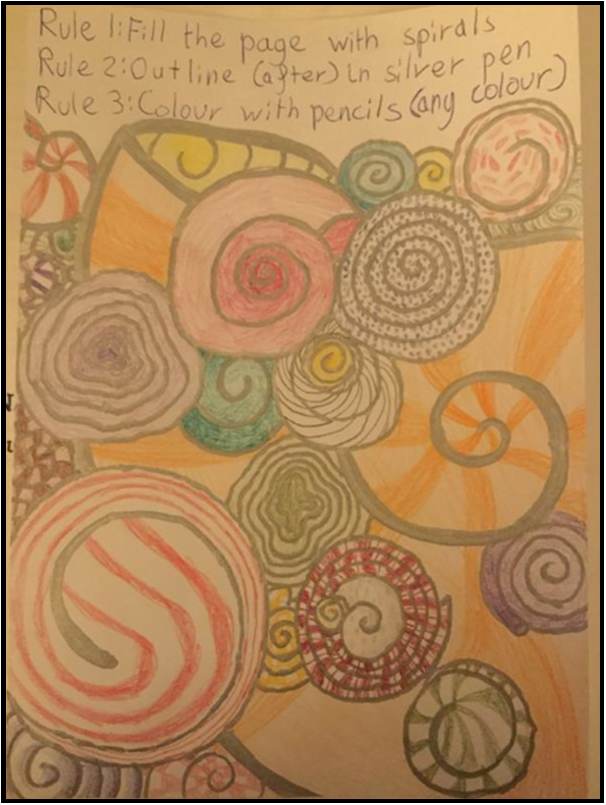 ICT Faculty Word Search

Words supplied by the ICT Faculty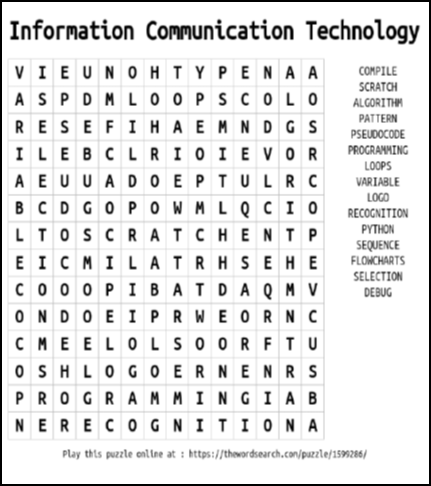 Project Based Home Learning in Computing

Our Year 7 students have recently been taking a closer look at their phones and identifying the similarities and differences between their phones and a desktop PC. They have done this as part of a new GREEN home learning project with their outcomes produced as interactive online presentations using Microsoft Sway.
If you want to find out more about this topic and see some of the excellent work produced by our Year 7 students then take a look below.
Office 365@WSFG
This academic year, all year 7 students will be using Office 365 in their computing lessons to support their learning. They can use Office 365 from home and from school. Students have access to Word, PowerPoint and Excel no matter what device they are using - it could be an iPad, Chrome Book, laptop or PC. They also have a storage area called One Drive, where they have 1000 gigabytes of storage.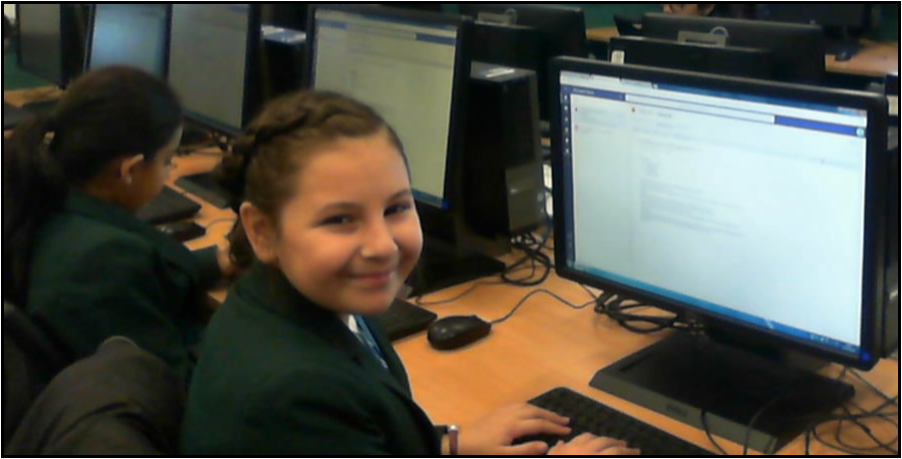 One of the advantages of using Office 365 is that it will read back whatever a student has written. Students can change the background colour of the text so that it is easier to read. They can also change a setting so that the verbs, nouns, adjectives and adverbs are highlighted in different colours.
Each student also has an electronic exercise book where they can take notes. These notes can include drawings, text and links to resources. There is also an area of the notebook where they can collaborate with other students and another area where the teacher can share resources.
Their teacher can set assignments using Office 365 and students can hand-in their assignments online – no more paper sheets that can get lost.
Mr Bryant
Director of ICT
No news stories have been added to this category yet.