Remember Together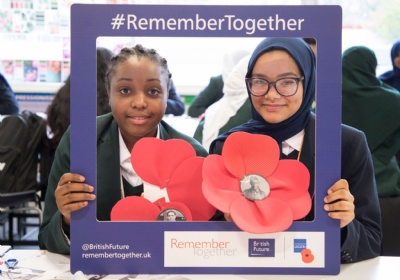 Joint project with Eden Girls School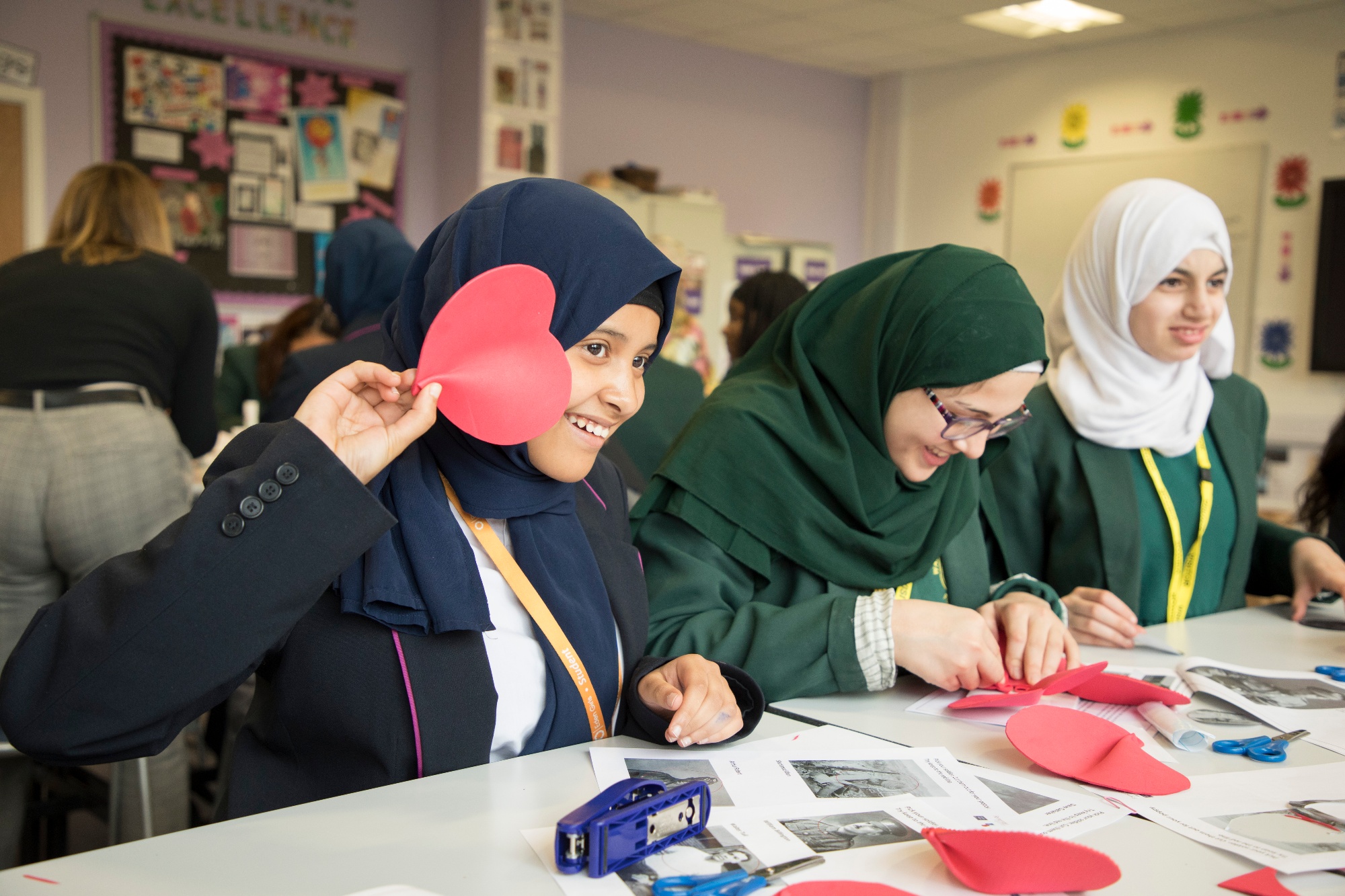 This year marks the 100th anniversary of the end of World War One. In order to honour this centenary Walthamstow School for Girls were invited to take part in a commemorative workshop at Eden Girls' School.
The event was organised and run by the charity Remember Together and supported by the Royal British Legion and the BBC it was aimed at not only remembering but also celebrating the contribution of the multicultural mix of soldiers who sacrificed their lives fighting for Britain in the Great War.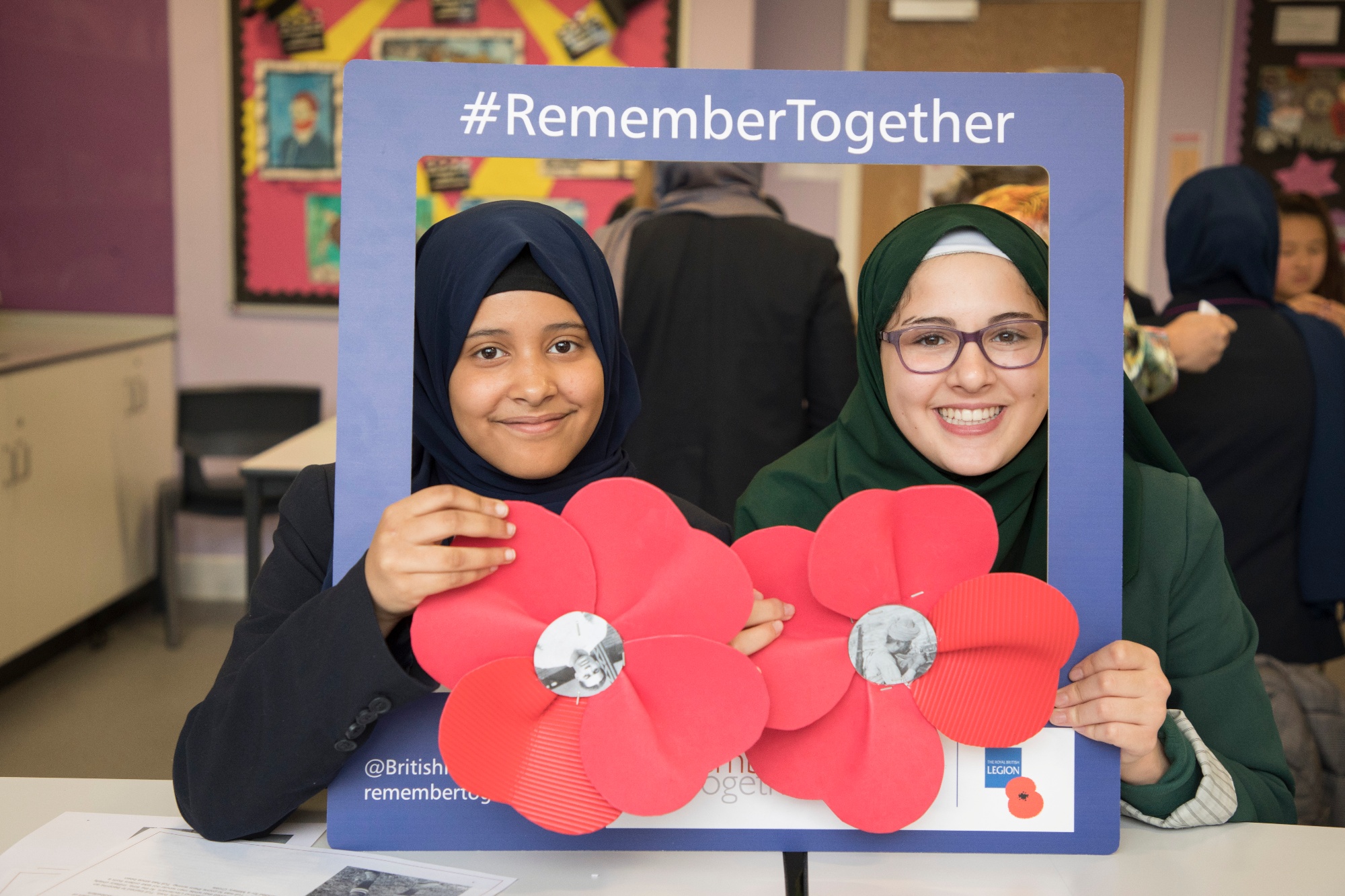 The students took part in workshops where they learned about not only the contribution of countries from the former Commonwealth, but also the stories of individuals who fought for Britain in the battle against the German forces. Soldiers from all over the globe came to stand side by side with the brave troops from the UK in what was truly a multicultural army. India, Australian, West Indian, South African, Canadian, Irish and New Zealand soldiers all shared the burden of fighting for Britain on the Western Front.
The event culminated in the students making several wonderful poppy wreaths which they will lay on the War Memorial outside Waltham Forest Town Hall during the Remembrance Day parade on Remembrance Day.
The event was both interesting and enlightening for the students who participated:
"I learned that not only did English people fight, but there was a large multi-cultural and diverse army that all fought alongside one another and risked their lives for the freedom of Britain" – Emira Year 9

"We learnt that many thousands of Sikhs and Muslims soldiers were sent from the Indian region of Asia to fight for the Allies. Unfortunately, a large majority of the public in Britain don't know about the positive impact these troops made in the war." – Ornelda Year 9

"If it wasn't for all the people from other countries Britain almost certainly wouldn't have won the war. I think it's really important that the British public knows more about this, as it might change a few people's views about immigration in this country." – Sydney Year 9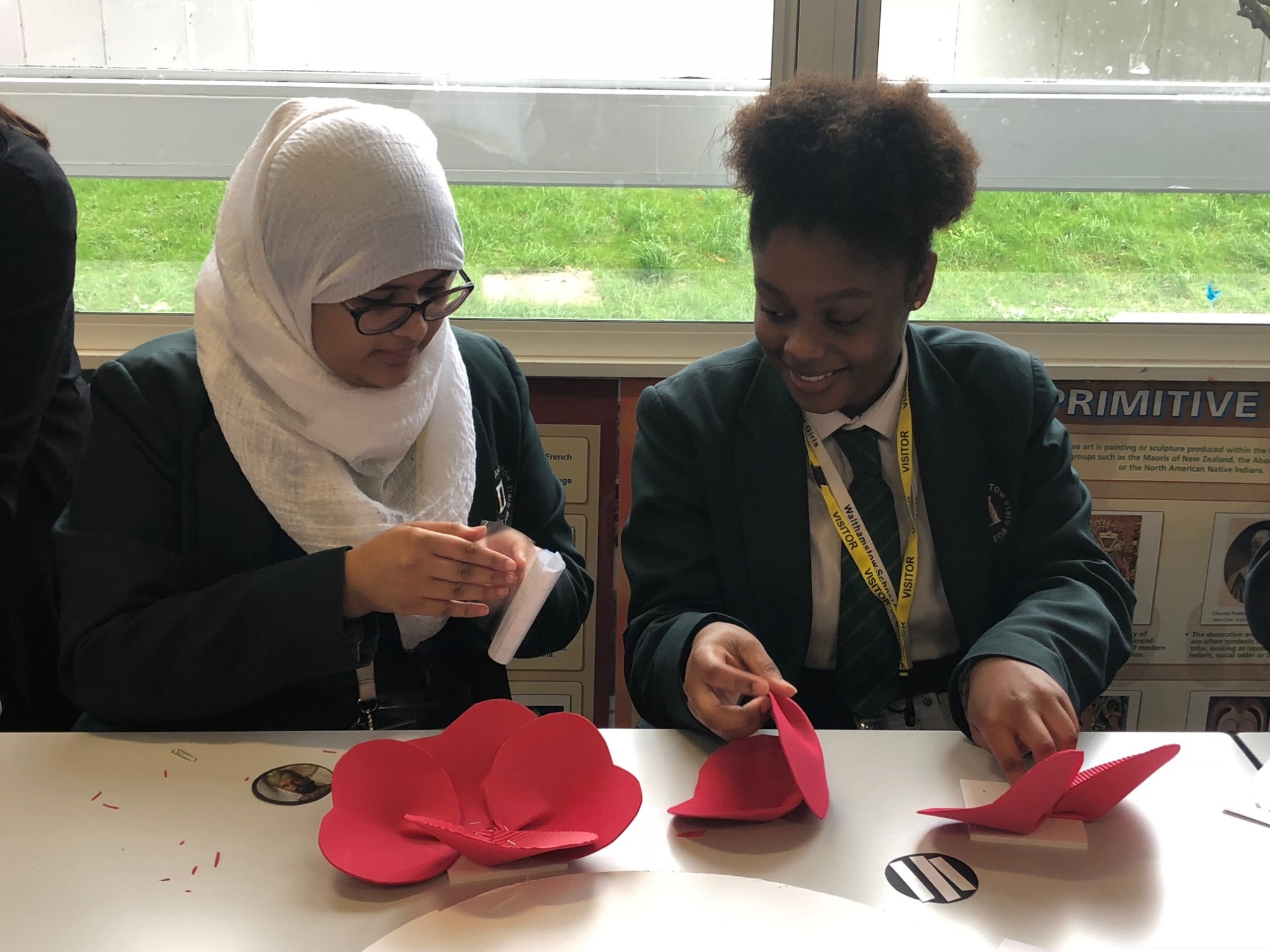 Overall the project was a huge success with the girls being visibly affected by the fascinating and powerful stories of the young men who sacrificed everything for a country they had never even visited. Hopefully the Remember Together project will become an annual fixture on the WSFG calendar and will continue to highlight the immense contribution of other cultures to UK society not only in the past, but also today and into the future.
Mr Morrow
Associate Assistant Headteacher