Student TED Ed Talks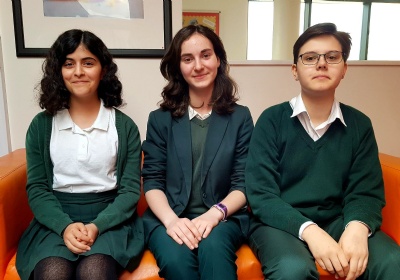 Year 7 & Year 10 students deliver their talks
Last Tuesday, 9 students from Years 7 and 10 delivered their TED Ed talks to an audience of parents, guardians, friends and staff. Elif, Tulin and V from Year 10 have been running the club this year and have been guiding a small group of Year 7s and 10s along the way. Tuesday's event was the culmination of all of their hard work .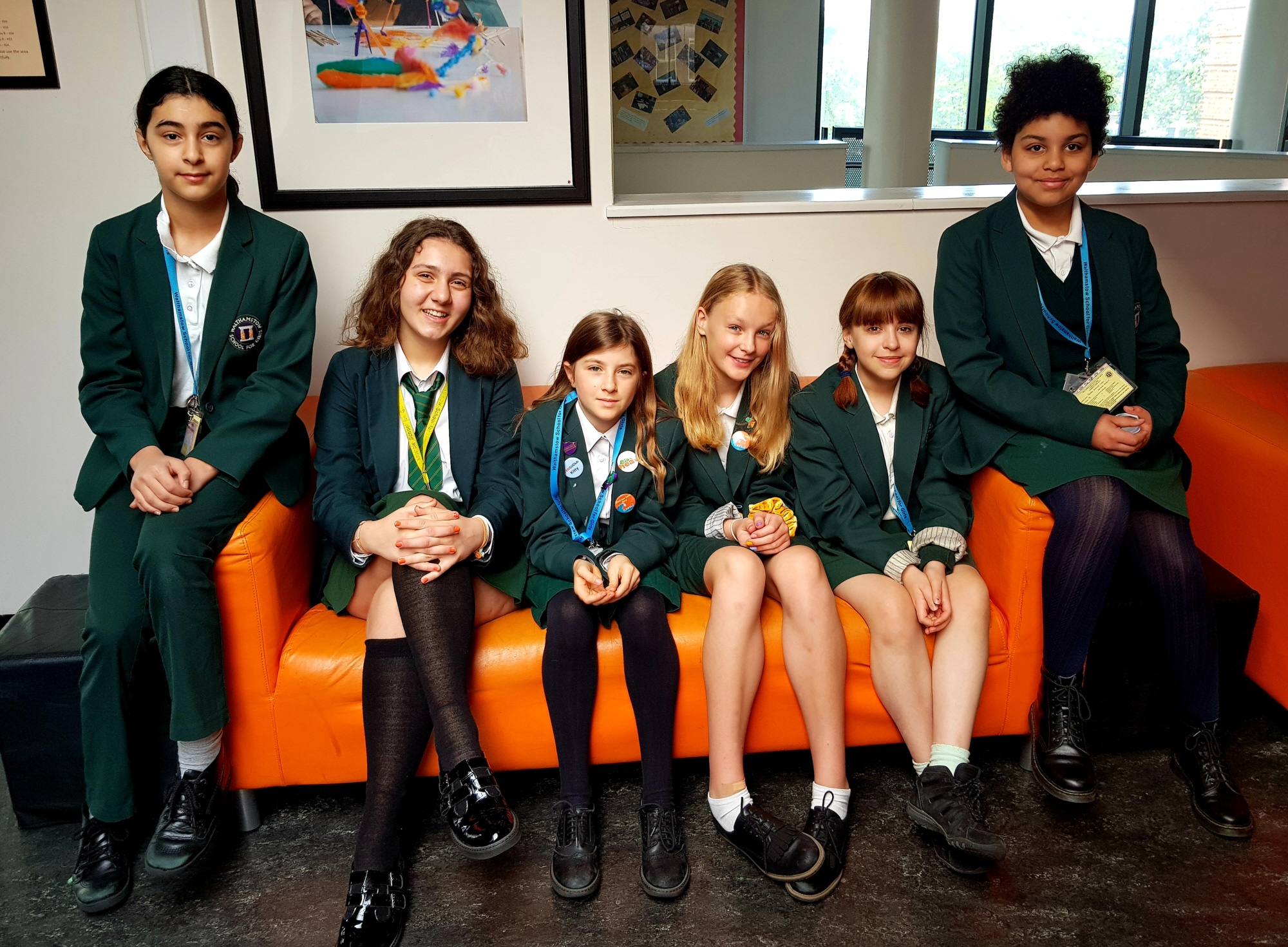 Their talks were on the following topics:
KITTY - Princesses being Defenceless
MATILDA R - Racism
ELVIN - Animal Cruelty
TULIN - Creative Therapy and the NHS
CHLOE - The Heroes of the Road
ELIF - Plastic Waste
MATILDA M – The Idea of Perfection Within the Media
V – Carrots are Carrots, not Peas
IRIS - I am a Child of Immigrants and PROUD
Here is some feedback from the Leaders, some of the participants and members of the audience:
The entire TED Ed experience started when we (Tulin, Elif and me) went to Monoux to attend their event. After that evening, we became inspired to start our own club and multiple months of planning, preparation and trial and error followed. In September 2018, we successfully held our first meeting. Over the weeks, we lost a few of our original participants, but eventually got to host the event that we were building up to last Tuesday.

The entire experience for me was a real eye-opener as to how much work and organisation is needed to run such an event, and personally, I really enjoyed it.

I feel like it was an elaborate excuse for me to finally get over my fear of public speaking, which has helped me a lot.

It also helped 6 others to gain their confidence to produce fantastic speeches as well as being a great experience. I guess that's a win in anyone's book!

V 10G


The TED Ed Club was an amazing experience for me. Tulin, V and I got to teach 6 students and we not only helped to improve their confidence and writing skills but this club helped us too. Personally, I really enjoyed working with the Year 7s and seeing them develop, from being shy around each other to performing their amazing speeches in front of a large audience. Overall, I am very proud of everyone who performed and I would recommend everyone who has the chance of starting their own TED Ed club, to do it.

Elif 10S


I believe that all of our Year 7s did fantastically well. Although some were shy and weren't really confident with their speeches at first, they worked hard and did a great job on the night. I am very proud of everyone who brought this event to life. We had a great time developing our skills and really value this opportunity.

Tulin 10S


Performing my talk was a fun and intellectual experience. Learning how to speak publicly has boosted my confidence in a big way and has improved my resilience skills massively. It was also lovely to hear all of the other talks. I would definitely like to be involved in something like this again.

Chloe 7S

I very much enjoyed attending the TED Ed Club as it helped to boost my confidence while being fun too. I enjoyed doing this with my friends and learning new things. Overall it was a great experience and I would recommend anyone who has the opportunity to attend.

Elvin 7C


At the beginning of joining the Ted Ed Club, I was nervous about not being able to talk to a large audience. But guess what? I did it! And I loved it! The feeling of getting up in front of the audience and speaking about a topic I am truly passionate about was phenomenal. This club allows you to talk about ANYTHING! From Animal Cruelty to Racism, Plastic Pollution or The idea of perfection and being a PROUD child of immigrants to name a few..

Iris 10G


I was in the audience and really enjoyed hearing the talks. It was great to hear everyone talking about topics that they were passionate about.

Serena 7C


I had the opportunity to go to the TED Ed event at school on Tuesday and it was an amazing experience. It was very well organised, which was impressive as it was completely run by students, from the introductions to the refreshments.

The Year 7 speakers did an amazing job on their speeches, talking about challenging topics that need to be talked about. One Year 7 had some technical difficulties during her talk but she kept on going. Her resilience really shone through and it showed what a great job the Year 10 Leaders had done in preparing her. The Year 10 speeches were also very passionate and captivating and I enjoyed them all.

Crystal 10H


I was so impressed by the TED Ed talk given by the Year 7 and 10 girls last Tuesday. My daughter joined the group in her first term. After lots of discussion, thought, decision making, writing and practice over the course of two terms, the group were ready to present their illustrated talks, without notes, to an audience. I had limited expectations for this first attempt at public speaking but in fact, I was amazed at the engagement and enthusiasm of each participant. Despite some obvious nerves and occasional technical glitches, each speaker engaged their audience, impressing us with their choice of topic and fabulous delivery. Congratulations to all the participants for their outstanding performances.

Parent of Year 7 speaker
Thanks also to the Year 8 Pop Up Maths Café Team (Amal, Cerika, Lena, Lily, Martha, Rachel and Rose) who prepared and served refreshments at the end.
Ms Robinson
Challenge Coordinator