Community Christmas Party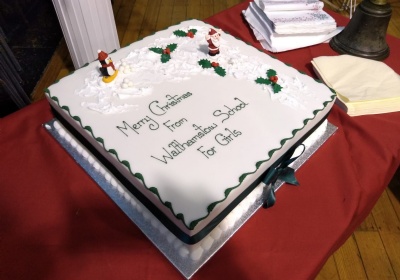 Can you help us?
Each year, we host a Community Party. This is a beautiful event where the whole of our school comes together to organise a Christmas Party for the older members of our community. In recent years, we have hosted around 100 guests!
As part of the celebration, we offer each guest a wrapped Christmas gift, delivered by our Year 7 elves. We really need your help in order to make this happen.
If you have any NEW and UNWANTED gifts that would be suitable for an older person, please ask your child to take them to the Humanities Office in school.
There will be more opportunities for students to help with this event nearer the time.
Many thanks for your kindness and generosity,
Ms M Philippou
Assistant Headteacher