Waltham Forest Schools Help Local NHS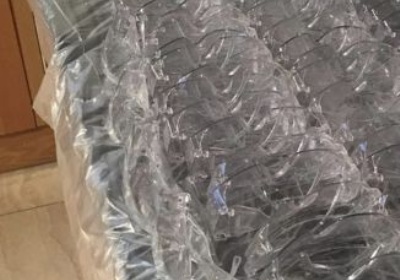 Schools across England have been asked to donate science goggles and other apparatus to the NHS due to a shortage of protective equipment for doctors dealing with the coronavirus outbreak.
We are very proud to have been able to help with this appeal.
Within two hours or receiving this request on Saturday, hundreds of science goggles had been sourced. They were then sanitised at the hospital ready to be used on Saturday night. Those from Walthamstow School for Girls and two other local schools were sent to Whipps Cross Hospital along with protective gloves. Other schools in the Borough sent theirs to the Royal Free Hospital in north London.
On behalf of the whole school community we would like to express our thanks to all in the NHS working to combat the Covid-19 virus.