PPE Supplied to Local Hospital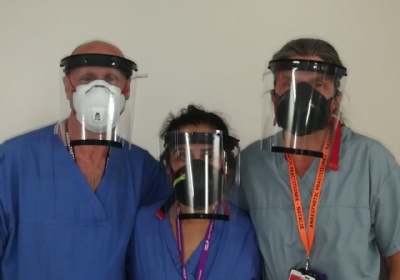 Ms Healy "Prints" Visors at Home for the NHS
We are very proud of Ms Healy and her partner, who have been spending their time during lockdown making PPE visors for the NHS and in particular our own local Whipps Cross Hospital.
They are part of a group who have been "printing" the visors at home with 3D printers, including one borrowed from our school.
They have quite rightly been featured heavily on social media and on the national news, for their amazing contribution at this difficult time. Over 80 masks have been produced and donated so far, with many more to come!
Thank you to both of them for their dedication and hard work!!
---
UPDATE - 1 MAY 2020
It has been a very busy few weeks in my house, my husband and I have been working flat out to 3D print as many visors as possible for NHS staff. As you are aware our frontline doctors and nurses are in desperate need of PPE and therefore we have been manufacturing and delivering the visors to end users as soon as they have been assembled. So far we have assembled and dispatched over 300 visors and these are in continual use by staff in main and maternity theatres and Covid-19 wards at Whipps Cross hospital. We have also supplied visors to all the GP surgeries in Loughton and Buckhurst Hill as well as the newly established Covid-19 clinic. Not only have our amazing NHS benefited from these visors, but so have the invaluable staff at Care Homes in the local area too.
Here are just some of the many photographs we have received of staff showing their appreciation for these visors.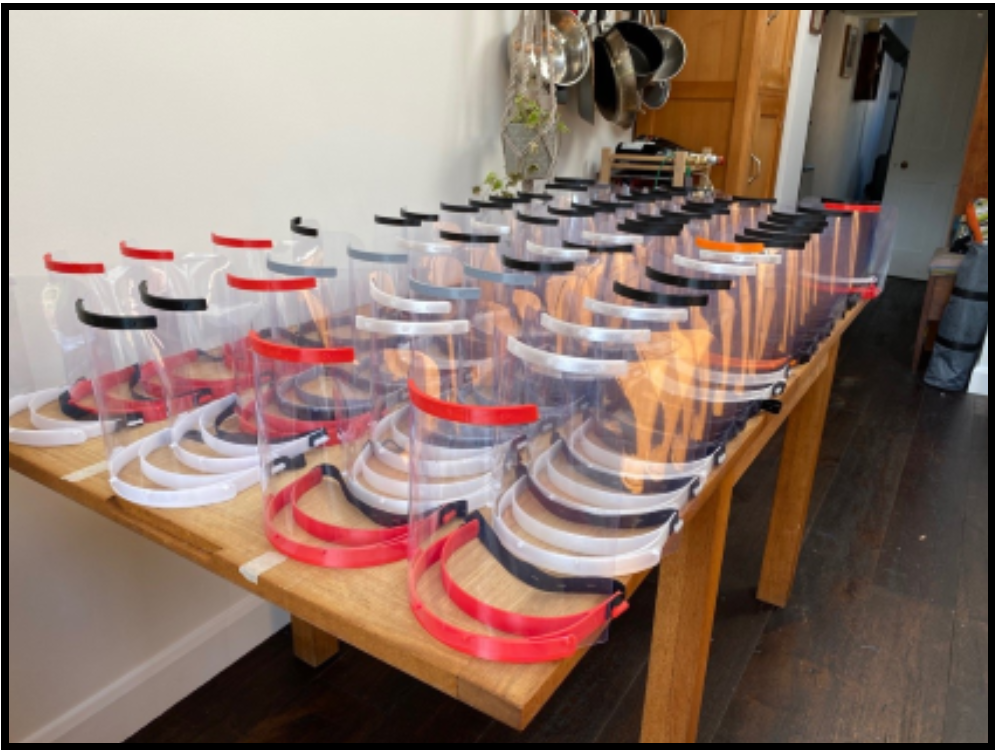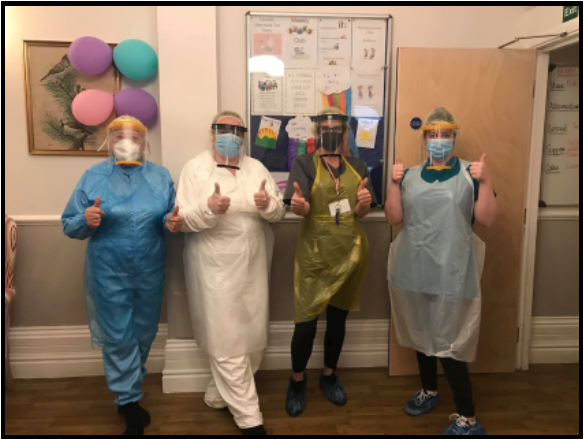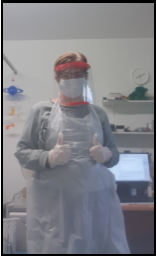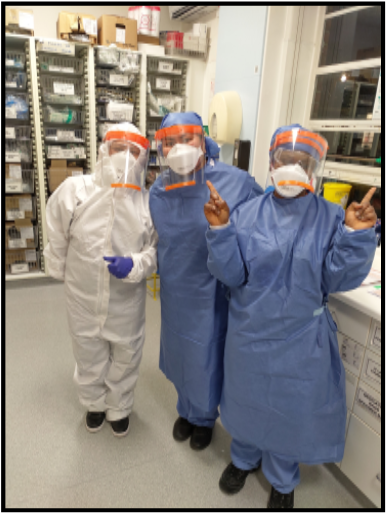 We continue to 3D print visors and our three 3D printers are working day and night to produce the quantity that are needed. All of this is happening in between managing our own school work!
Ms Healy and Mr Furness
---