Puzzle of the Week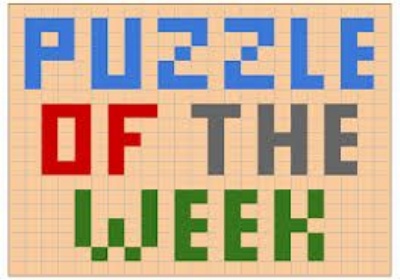 Keep your mathematical brain active during lockdown!
Puzzle of the Week - a free, weekly international brainteaser for students worldwide - continues to stretch our grey matter during lockdown.
Please have a go and let's get Walthamstow School for Girls back to the top of the Leaderboard!!
This week's puzzle - and the archive of previous week's puzzles - can be found here.
Puzzle 127 can be found below. Click on the image for a larger version.
Entries open on Monday 4th May and close on Sunday 10th May (midnight GMT).
---
GOOD LUCK!!
Useful Links
The main website can be found here.
The entry form link is below the puzzle on the website, but can also be found here.