Black Lives Matter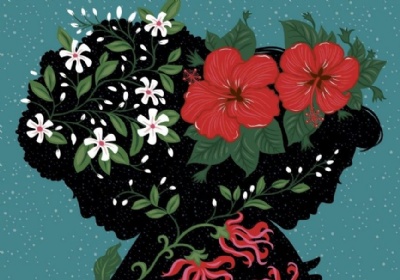 The Issue Dominating the News
A Message from the WSFG Leadership Team
Dear Parents, Carers and Students,
These are indeed troubling and unsettling times for our whole school community following the murder of George Floyd in the United States. The subsequent events in the US, UK and around the world have given us all reason to question and reflect. It would be difficult to imagine anyone not being affected, through their own lived experience or that of those they love and care about in their families, workplaces, neighbourhoods and social networks. We know that these events have been painful to watch and have caused anger, hurt and frustration across our community. In normal times, in school, we would have talked through the feelings triggered by these events, we would have listened to our different experiences and learnt from one another to gain an even deeper understanding of the inequality which sadly exists still in our world.
We are committed to providing the best quality of learning, which represents our fundamental values of inclusion and respect for all members of our school community. We are committed to our core purpose of educating our students and ensuring their wellbeing in every regard with the relentless focus on our motto:
"Neglect not the gift that is in thee"
When I speak to Year 9 students at their transition ceremony in the Greek Theatre, and to Year 11 students on Leaver's Day, I remind them of the words of Nelson Mandela:
"Education is the most powerful weapon which you can use to change the world."
Our students leave WSfG empowered to change the world and their achievements make us so very proud.
We are, as always, committed to challenging all forms of prejudice and to ensuring that all our students are valued, have a voice and feel a sense of belonging within our school. We are proud of our stance on celebrating diversity. We are ourselves a diverse community and are all the richer for it.
We acknowledge that there is much to be done to decolonise the taught curriculum in the UK, there is much to be done to ensure that every student in every school feels that their voice will be heard and there is also much listening to take place.
Our students are also proud of themselves, and passionate. They wanted you to hear their words through their responses, whether visual, verbal, or in a new language. Listen below to Shanai, one of our Year 11 students.
Once school resumes properly, we commit to taking this dialogue forward with students, staff, parents, carers and our governors. This will lead to proposals and a short term and longer-term implementation plan.
"History, despite its wrenching pain, cannot be unlived, but if faced with courage, need not be lived again."

Maya Angelo
In a week that marks the third anniversary of the Grenfell fire, these are indeed difficult and harsh times.
We wish you and your families well and look forward to seeing all of our student community back once more in the not too distant future.
WSfG Leadership Team
Speakers for Schools V-Talks - Diversity
Our school is associated with the Speakers for Schools programme and I encourage you to join a very interesting talk about British identity and British Values. On Wednesday 8th July at 2pm, Kanbar Hossein Bor, formerly Deputy High Commissioner for Bangladesh is interviewed SFS. He will reflect on his personal journey from child refugee to British diplomat as he is asked questions by young people including on the meaning of British identity, British values and the challenges and opportunities of being a diplomat in the current climate.
It's easy to join the VTALKS:
Enjoy!
Ms Desbenoit
Diversity Co-ordinator
Celebrating Diversity on Accelerated Reader
Did you know that there are over 38,000 quizzes on Accelerated Reader? That's a lot of books to choose from! Here are some recent favourite AR titles.
---
Noughts & Crosses: The Graphic Novel Adaption by Malorie Blackman BL: 3.1 | Quiz # 230299 | Doubleday
In Sephy and Callum's hostile world, Noughts and Crosses do not mix. But when their childhood friendship matures into passionate love, they are determined to find a way to be together.
---
Little Badman and the Invasion of the Killer Aunties by Humza Arshad and Henry White BL: 4.3 | Quiz #238039 | Puffin
When aspiring rapper Humza Khan's teachers begin to go missing, he soon realises some suspicious aunties are taking their place. [Contains profanities.]
---
Now or Never: A Dunkirk Story by Bali Rai BL: 5.0 | Quiz # 237769 | Scholastic Children's Books
Private Fazal Khan is proud to be supporting the British in WW2. As events in France take a turn for the worse, the frightening retreat to Dunkirk becomes nothing compared to the betrayal he and his comrades face at the point of rescue. [Contains violence.]
---
The Boxer by Nikesh Shukla BL: 4.0 | Quiz # 236599 | Hodder Children's Books
Sunny's life changes the night he is attacked by racists in his new city. Stepping into a boxing gym, he finds the community he's desperately been seeking. But racial tensions are rising and he begins questioning where his new friends stand.
---
Home Girl by Alex Wheatle BL: 4.0 | Quiz # 237567 | Atom
Naomi is a teenager growing up in the care system. When she's placed with a loving West Indian family, her social worker tells her it's only temporary. But Naomi is haunted by her dark past and struggles to stay out of trouble. [Contains strong language.]
---
"I Will Not Be Erased": Our Stories About Growing Up as People of Colour by gal-dem writers Non-fiction | BL: 6.9 | 236484 |
Walker Books Gal-dem, the award winning online and print magazine, is created by women and non-binary people of colour. In this collection, gal-dem writers share their joyous, funny and life-affirming stories about growing up. [Contains drug use.]
---
Chinglish: An Almost Entirely True Story by Sue Cheung BL: 5.4 | Quiz # 237846 | Andersen Press
It's 1984, and Jo Kwan's family have just moved to Coventry. Can Jo achieve her dreams while dealing with annoying siblings, racism, bullies and drama? [Contains racist slurs, scenes of violence and abuse.]
---
A Change is Gonna Come by various authors BL: 5.1 | Quiz # 233433| Stripes
This anthology of stories and poetry are from BAME writers on the theme of change. Contributors include Tanya Byrne, Inua Ellams, Catherine Johnson, Patrice Lawrence, Ayisha Malik, Irfan Master, Musa Okwonga and Nikesh Shukla.
---
Kick the Moon by Muhammad Khan BL: 5.0 | Quiz # 238037 | Macmillan Children's Books
Ilyas wants to create comic-book heroes, but instead he's got GCSEs, troublemaker mates and work in his dad's shop. Then he finds a kindred spirit in Kelly, but when she's caught up in a toxic bet Ilyas must decide what kind of hero he wants to be.
---
Rose, Interrupted by Patrice Lawrence BL: 4.4 | Quiz # 237275 | Hodder Children's Books
Rose and her brother have recently escaped a strict religious sect. Now they must learn how to handle the rules of their new life.
Lockdown Artwork

Here is a selection of art created by students in Year 9. Students were asked to create a portrait of a person of colour who inspires them. We have been very impressed with the standard of work being completed by all classes. Well done!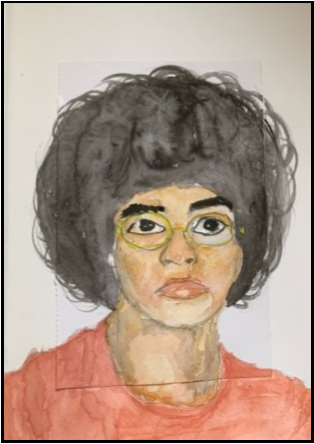 A portrait of Human Rights Activist Angela Davis , who was charged with murder and for her alleged part in trying to help George Lester Jackson escape during his trial, which ended with him, the judge and the two other convicts dead. After her charges came up she went into hiding and was on the FBI's most wanted list until 1972 when they were dropped after her case drew international attention.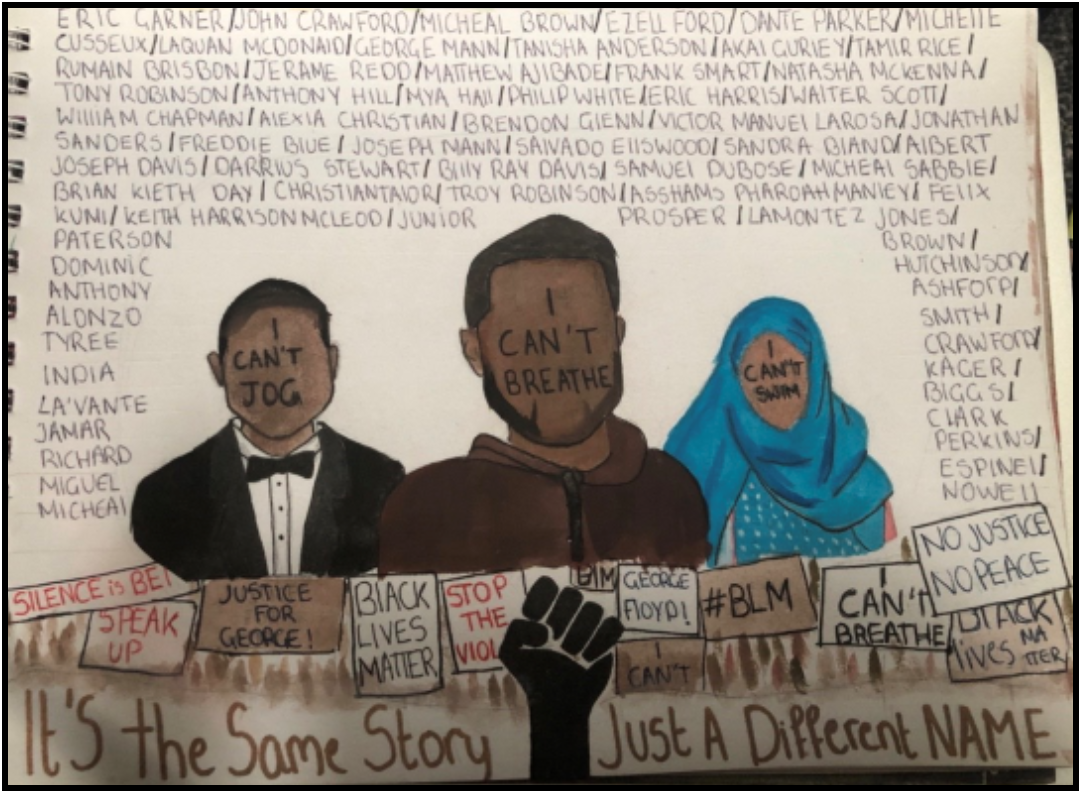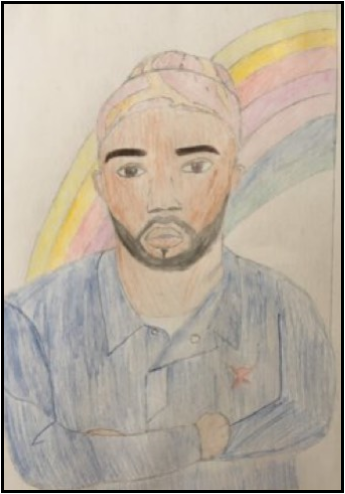 Ms Hepworth
Art Faculty
Thoughts of a Year 10 Student

It's important that we show our appreciation & admiration for those who have struggled throughout human history to right the wrongs that racism has burdened them with.

It is not just their struggle anymore, it is now ours too.

It is not just a burden on their shoulders, but also on ours.

Let's fight to break open every cage that people all around the world find themselves trapped in and give back the voices that have always been rightfully theirs.
Bianca 10W
A Poem by an ex-student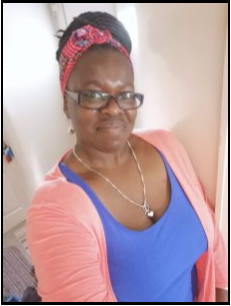 This poem is by an ex-student of Walthamstow School for Girls, Dionne Pryce. She is a member of an east end writers' group, Pen to Print, which is supported by Barking and Dagenham libraries. They are currently writing every day, so please take a look at their website to find out more and maybe get involved in writing too.
Mrs Kelly
LRC Manager
I Can't Breathe

Three simple words which will forever cause pain and anguish
for those who not only read it, heard it but
know,
understand
feel it everyday.
That gnawing in the back of your mind
The looking over your innocent shoulder that holds a heavy weight if you
Look, speak, walk the wrong way

Say the wrong thing
Say the right thing in the wrong way
'Calm down, no need to shout'
The constant threat that reminds you that you are
a colour first, human second.
A simple walk in the park where I should feel free to inhale, gasp at nature's beauty
Sit and fill my lungs with this clean fresh air, contemplate, ponder, day dream
but yet
I can't breathe

The constant ignoring
Rationalising
Being guarded but open
Assertive but friendly
Forever strong
It's tiring
It's exhausting
And all I want to do is just breathe

George Floyd will be remembered forever
His will be the name etched into the timeline as
one of the historical events of the year 2020
Outside of the COVID-19 pandemic.
I need it to be burned into text books
I need his death to give life to working towards abolishing racism
so I can breathe.

And yet as I write this, I read about
Another black life
Taken Whilst Doing Nothing
Whilst Peacefully Passively Protesting
Against this very gift we all have – Life
And again, I can't breathe.

What has to happen?
How much more pain has to be endured?
When will we all finally be able to
freely
breathe?
Video Message from a Year 11 Student
Year 11 student, Shanai has shared a powerful video message in response to the murder of George Floyd and the larger Black Lives Matters movement.
Please listen to Shanai's impressive words below:
BLM Recommended Reading List
Recommended Reading
Fiction
Black Leopard, Red Wolf by Marlon James. Fantasy.
Tracker, a lone hunter, attempts to find a kidnapped boy and along the way meets numerous unique and interesting characters.
The story is told non-linearly and the novel is the first of a planned trilogy.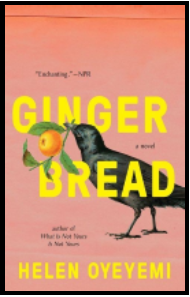 Gingerbread by Helen Oyeyemi. Fairytale.
Harriet makes gingerbread for her ill daughter and describes her childhood in the fictional land of Druhástrana. A very modern twist on a fairytale.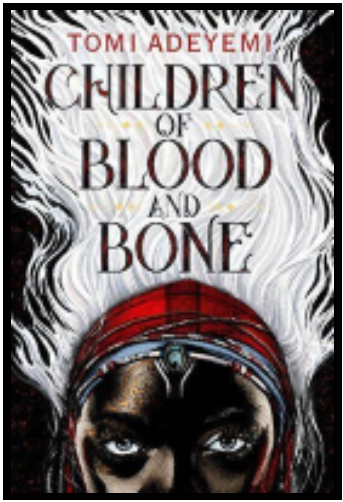 Children of Blood and Bone by Tomi Adeyemi. Fantasy.
Zélie and her allies go on a quest to restore magic to people from whom it has been taken and who have been oppressed by the non- magical kosidáns. Also the first in a planned trilogy.
Non Fiction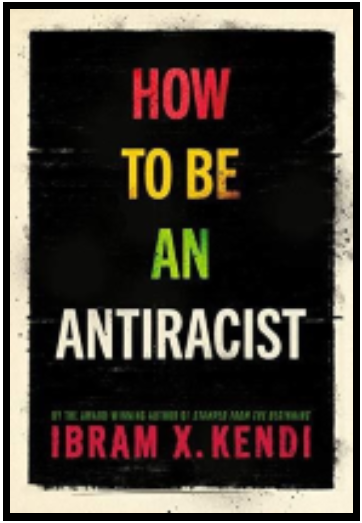 How To Be an Antiracist by Ibram X. Kendi. Autobiography.
Explores racism and anti- racism in our current society and explains what the reader can do to help end discrimination.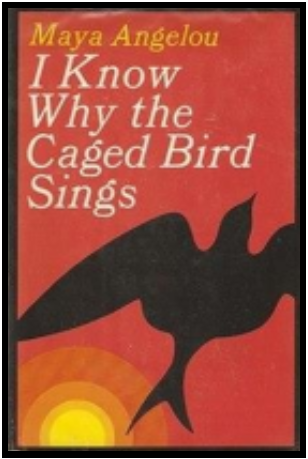 I Know Why the Caged Bird Sings by Maya Angelou. Autobiography.
Sometimes called autobiographical fiction because of Angelou's use of fictional themes, this book deals with themes of identity, racism, sexism, rape and literacy.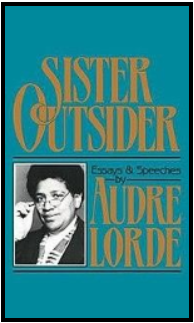 Sister Outsider by Audre Lorde. Essay collection.
Lorde's 15 most influential essays and speeches cover topics such as classism, racism, sexism, homophobia and ageism. Her ideas have formed the basis for modern intersectional feminism
---
Here Are Some All Time - Must Reads by Black Authors:
'Queenie' By Candice Carty-Williams
'Between The World And Me' By Ta-Nehisi Coates
'How We Fight For Our Lives' By Saeed Jones
'Well-Read Black Girl' By Glory Edim
'Salvage The Bones' By Jesmyn Ward
'Freshwater' By Akwaeke Emezi
'Such A Fun Age' By Kiley Reid
'Indigo' By Beverly Jenkins
'Patsy' By Nicole Dennis-Benn
'The New Jim Crow' By Michelle Alexander
'Everything Inside' By Edwidge Danticat
'Homegoing' By Yaa Gyasi
'The Yellow House' By Sarah M. Broom
'It's Not All Downhill From Here' By Terry McMilla
Year 10 Spanish Banners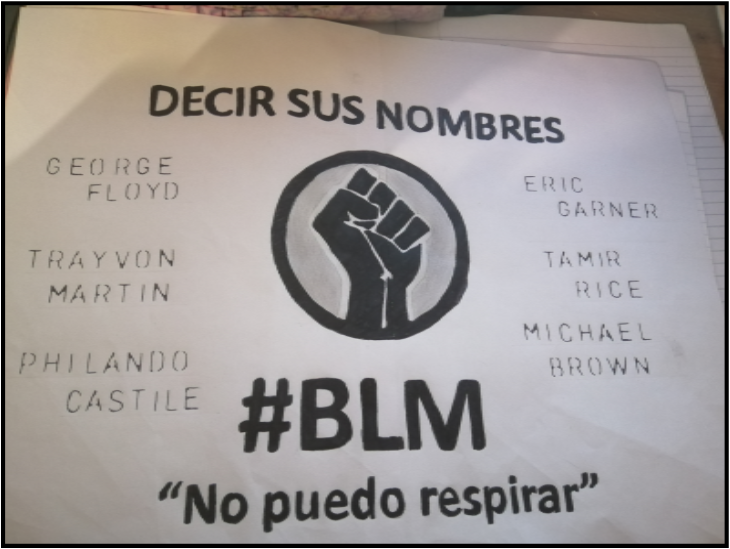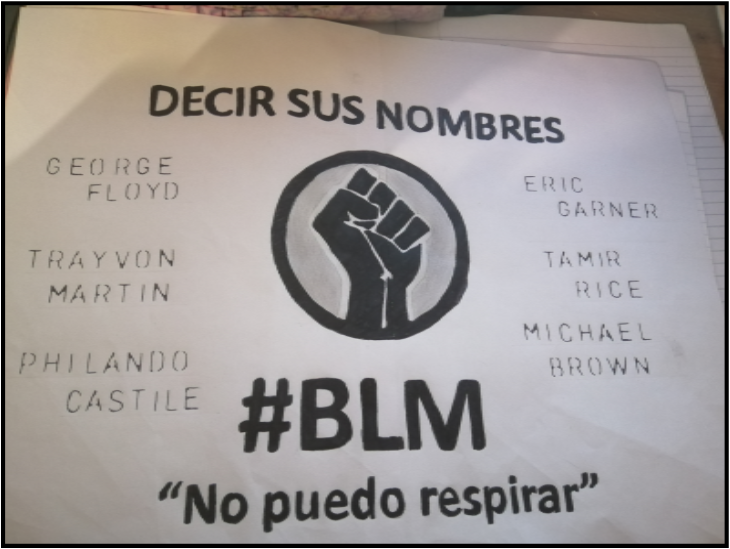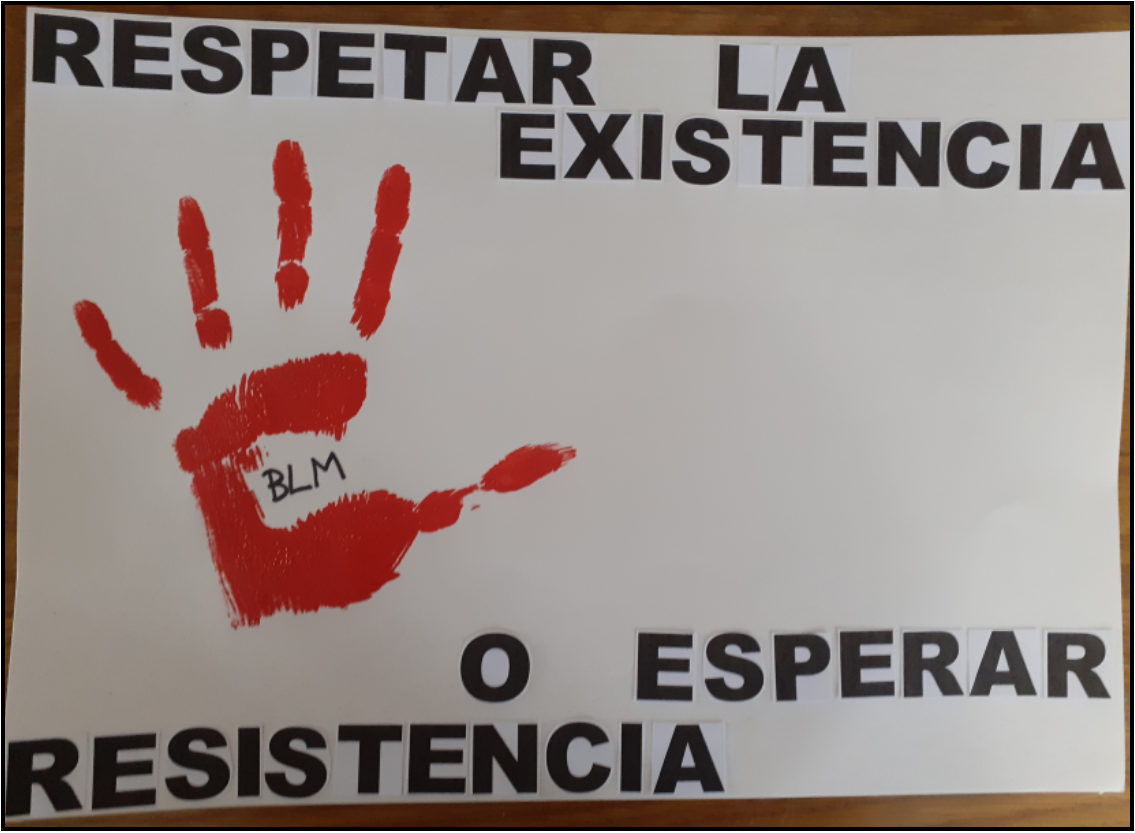 French Black Lives Matter project
Students have shown their support to our black community and designed some powerful posters in French.
Here are some examples: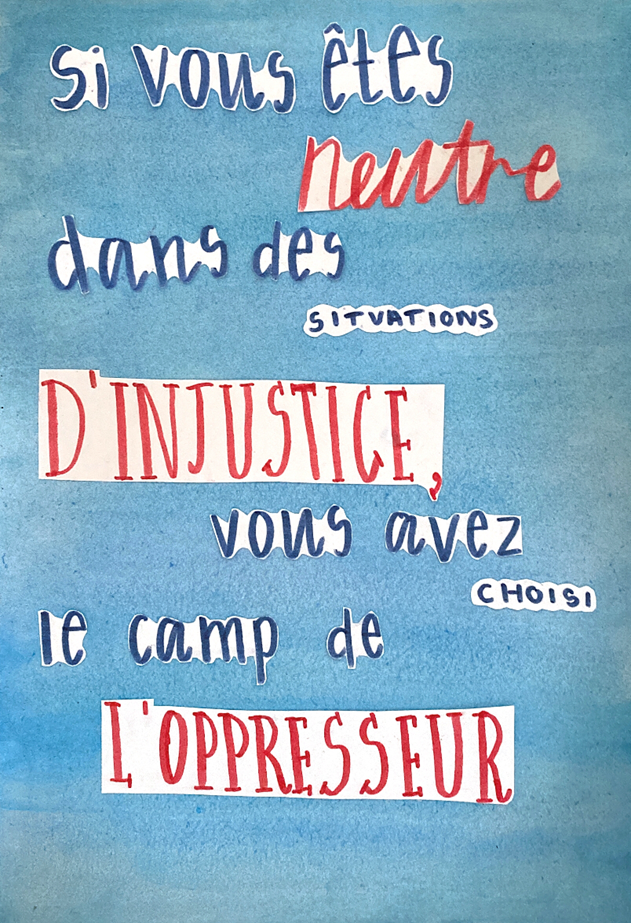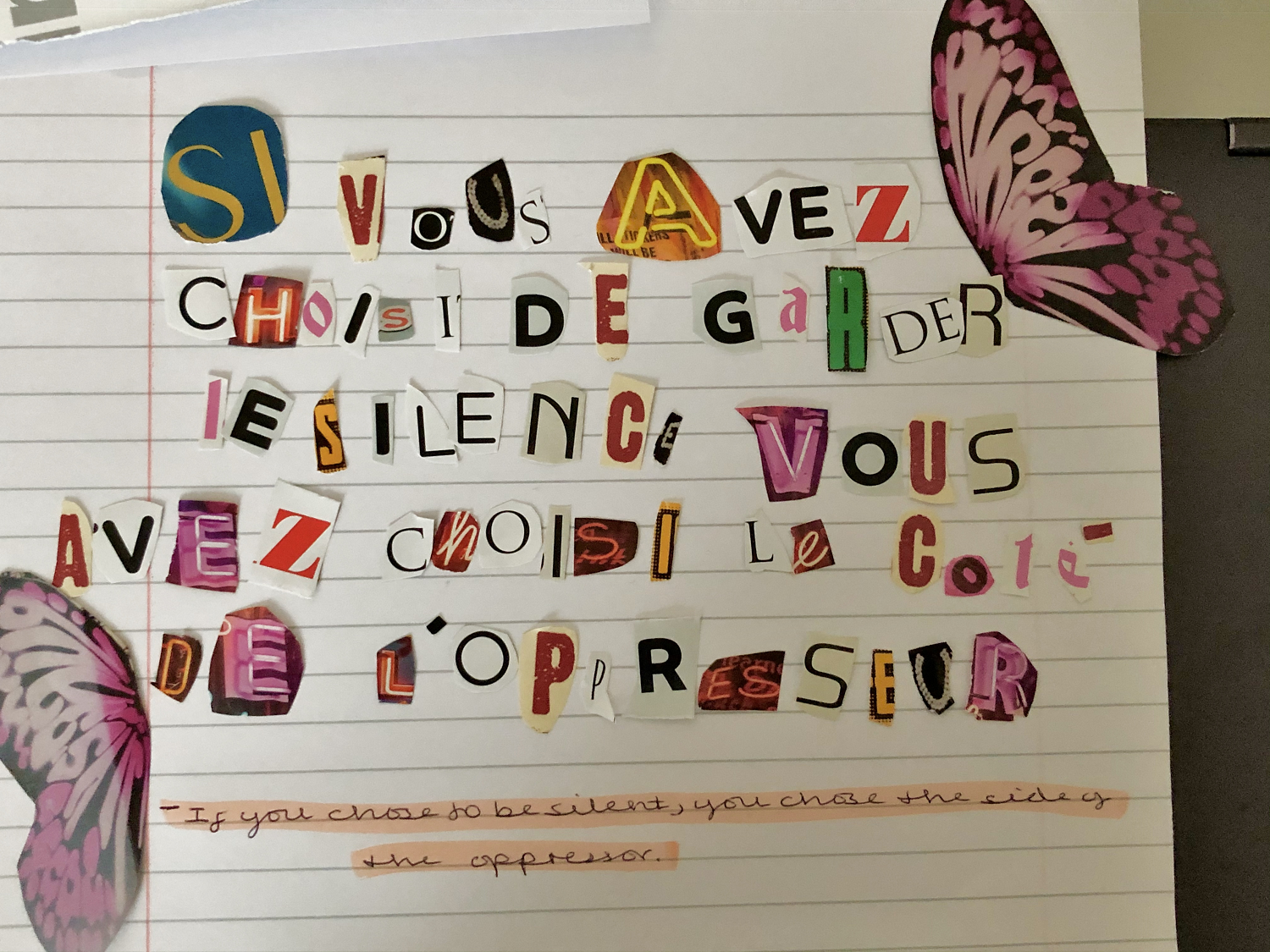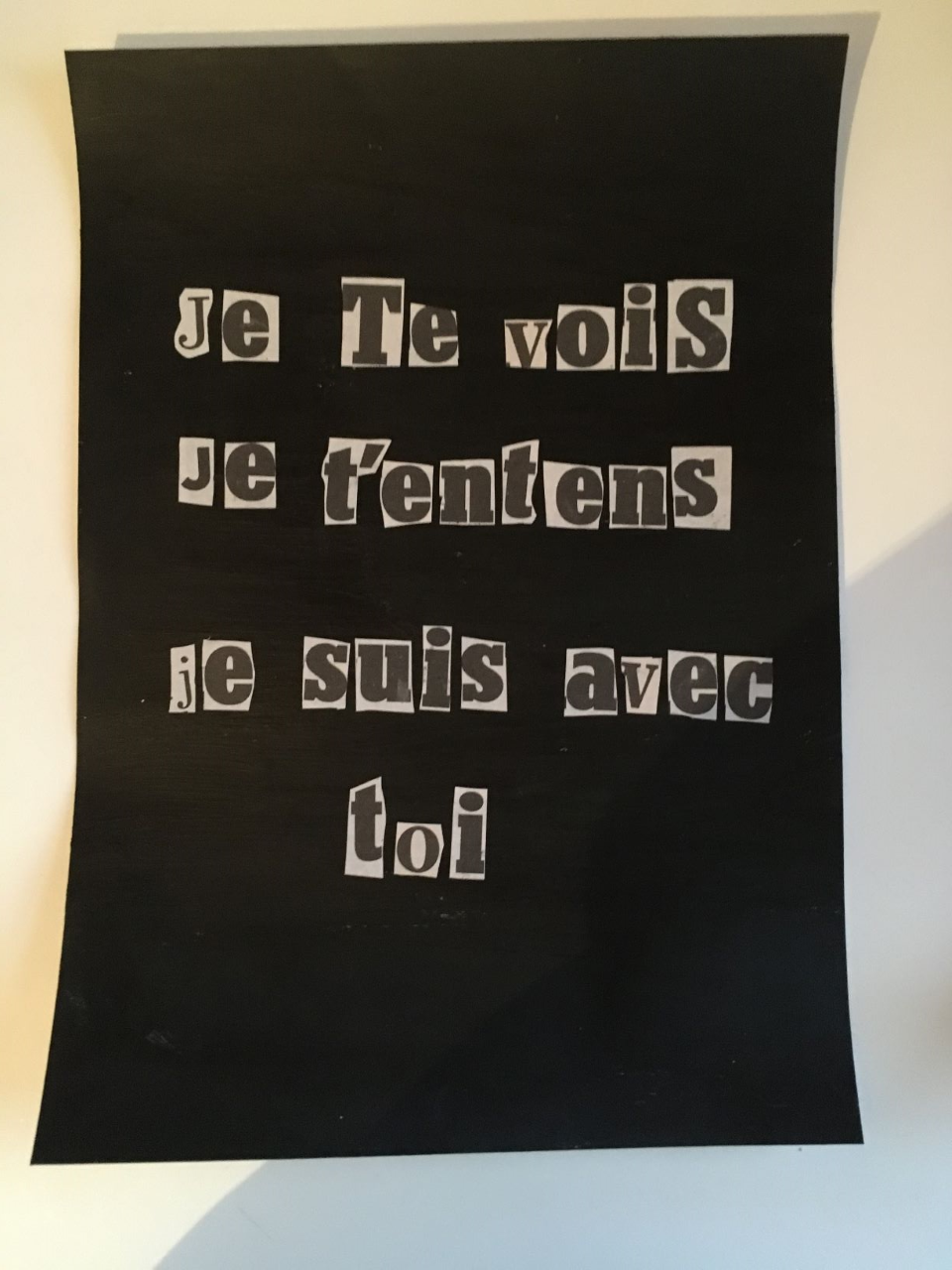 Ms Desbenoit
Diversity Coordinator
Black Lives Matter by Iris, 11G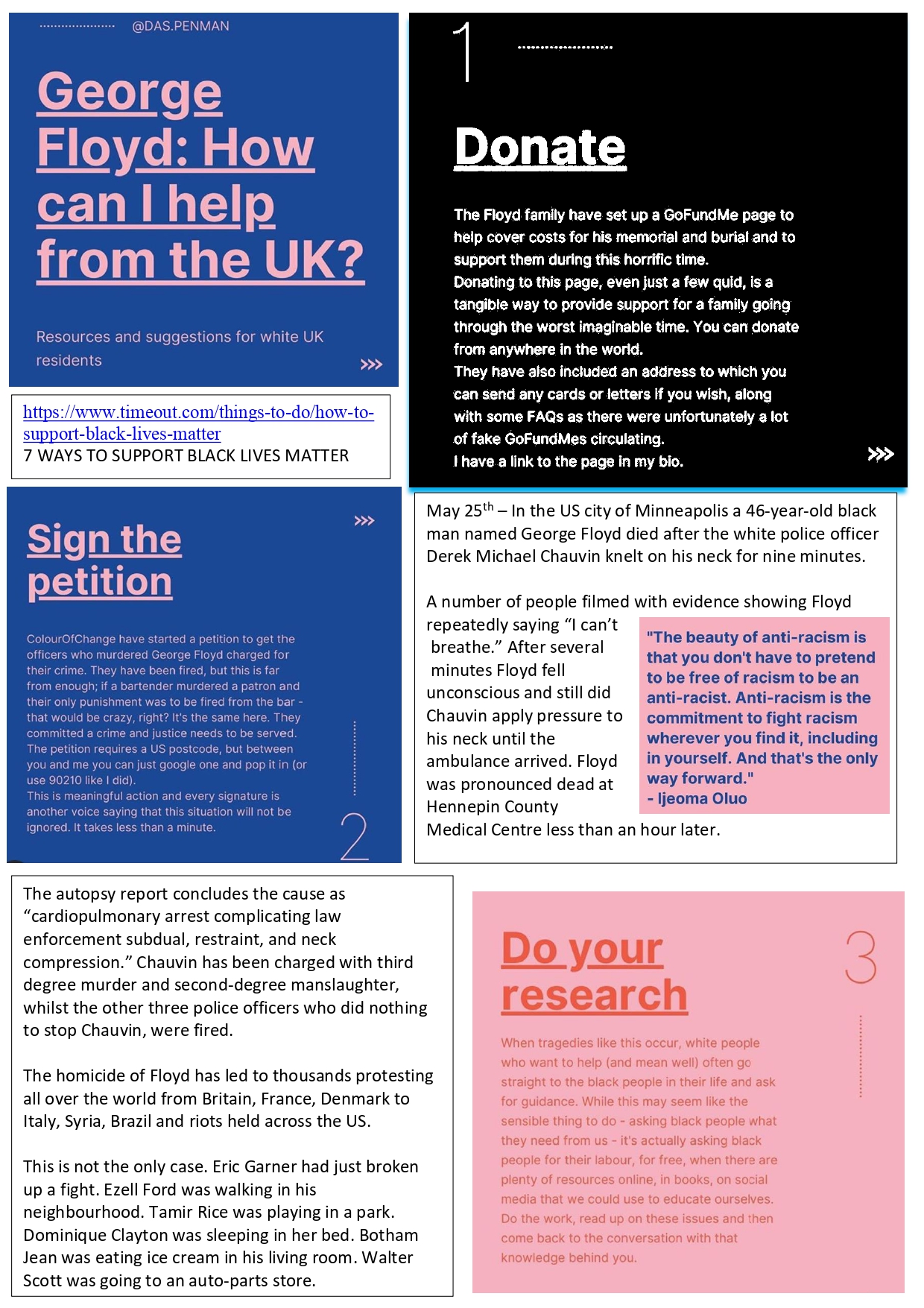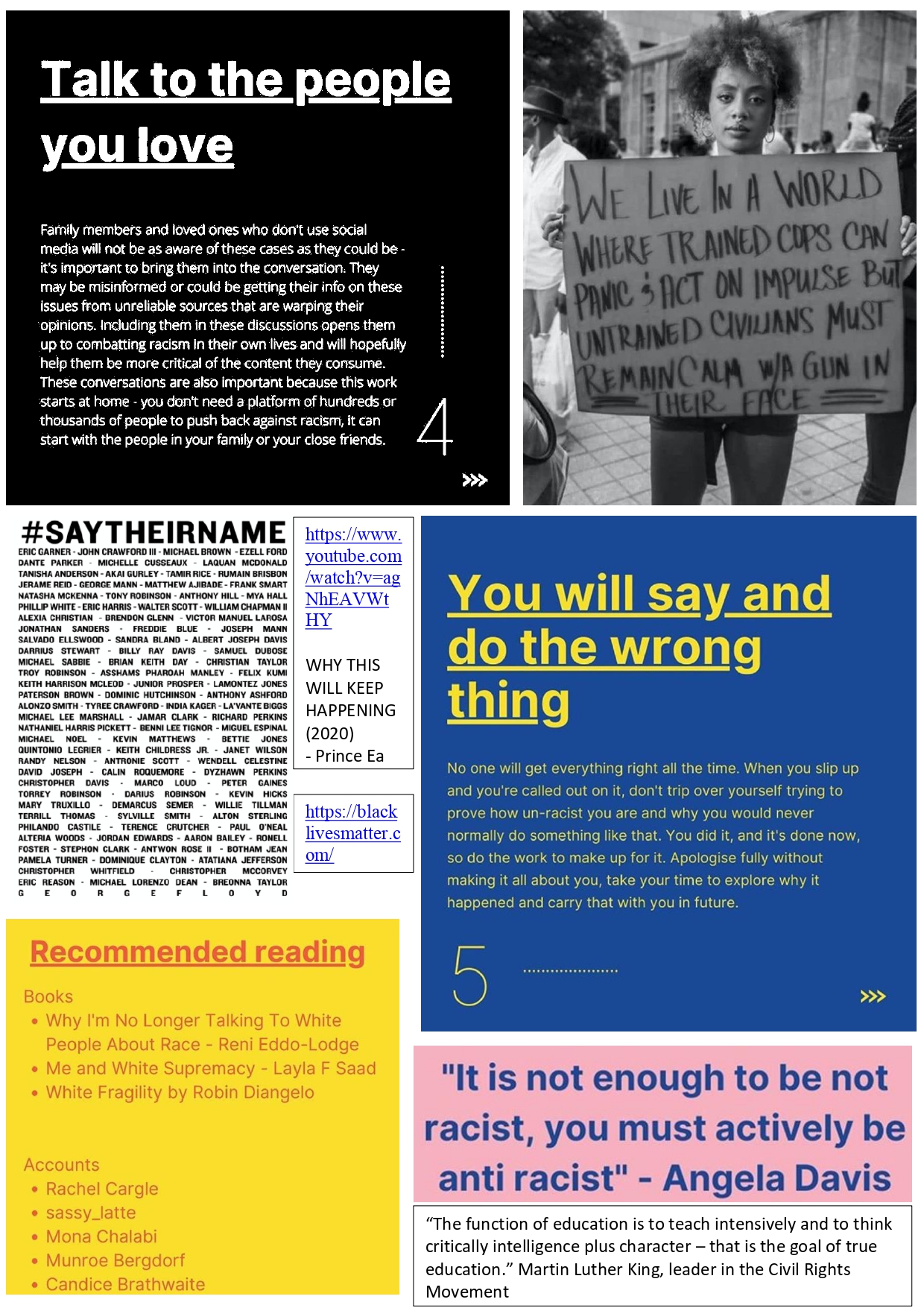 Micro-aggressions