Refugee Week 2021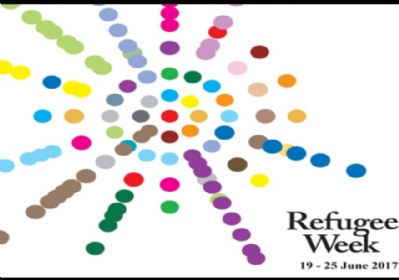 Year 8 students take part in workshop
Together we heal, learn and shine!
The shared experience of COVID 19 has showed us that we only succeed if we stand together. We have all had to do our part to keep each other safe and despite the challenges, refugees and displaced people have stepped up.
The girls read Sea Prayer by Khaled Hosseini, inspired by the story of Alan Kurdi, the three-year-old Syrian refugee who drowned in the Mediterranean Sea.
Year 8 Students took part in a refugee workshop and shared their ideas and opinions on how we can raise awareness in our community about helping refugees.
All of the students were very engaged and interested to find out more about what is happening in our world, which shows that our students see themselves as global citizens. Here is some of their feedback:
"I really enjoyed that we shared our experiences and learnt about refugees"

"It was really fun and I learnt a lot and we could relate to our cultures"

"I liked that we got to express our feelings towards this matter"
Some of the students also produced short presentations that they put together to summarise their new experience, which you can see below.
Ms Herescu
EAL Faculty