Black History Month Art Winners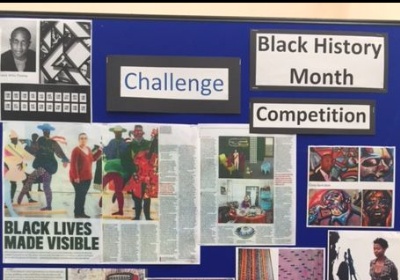 Prizes awarded to the best entries
Ms Wills, Ms West and Ms Hepworth asked students to create a piece of work inspired by a black artist of their choice. Below is information on those who won awards.
'Thank you to all students who entered the Black History month 'Challenge Competition'. We had some great entries inspired by a range of contemporary black artists including Kara Walker and Jean-Michel Basquiat.

In the end, the following students were highly commended for their efforts - Samira 7G, Demy 7C, Noura 7G, Romayassa 8W and Edith 7F.

Gwen in 7F was the overall Black History month winner.

Both Samira and Gwen are highly commended by the Headteacher.'
All students whose work was highly commended will receive art related prizes, as will the overall winner.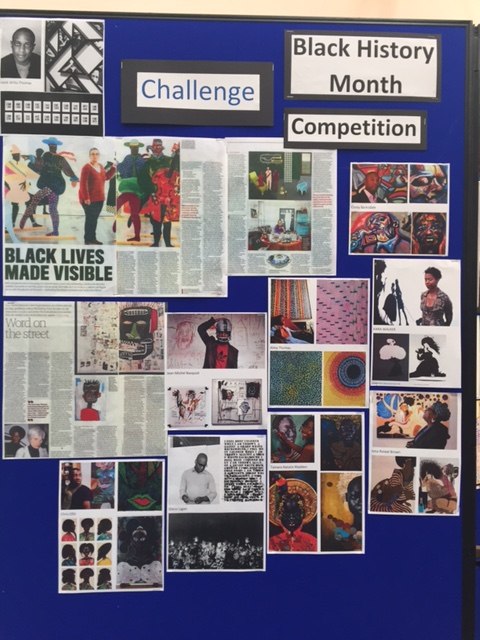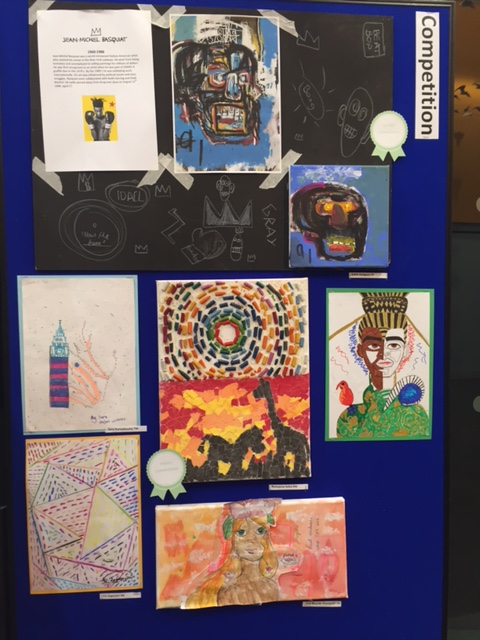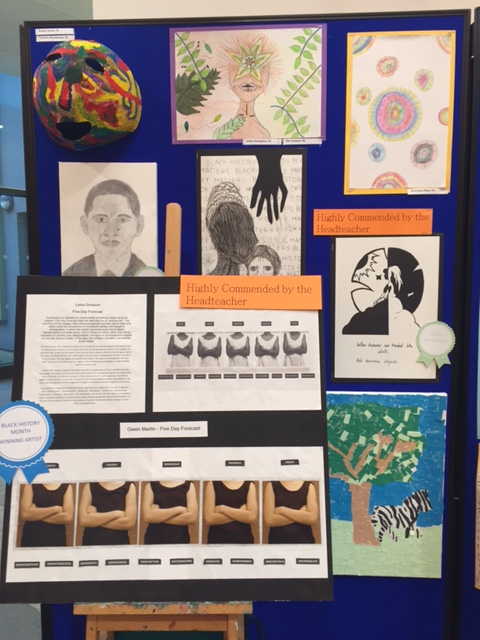 Ms Wills
Head of Art