Eat or Heat Christmas Appeal 2017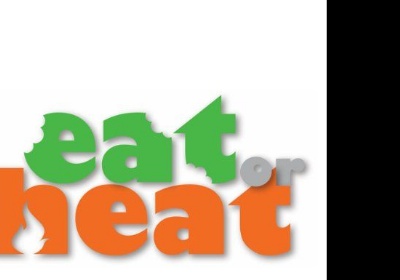 Thank you for your amazing support
Dear Parents/Carers, students and staff
*** Please see update below ... ***
This year we will be collecting donations to support our local foodbank "Eat or Heat" for Christmas. They are really busy this year with a high rate of referrals and need our help more than ever.
Ms Dowling / Ms Phillippou
Eat or Heat posted this message on their Facebook page just before Christmas - thank you everyone for helping to make this happen!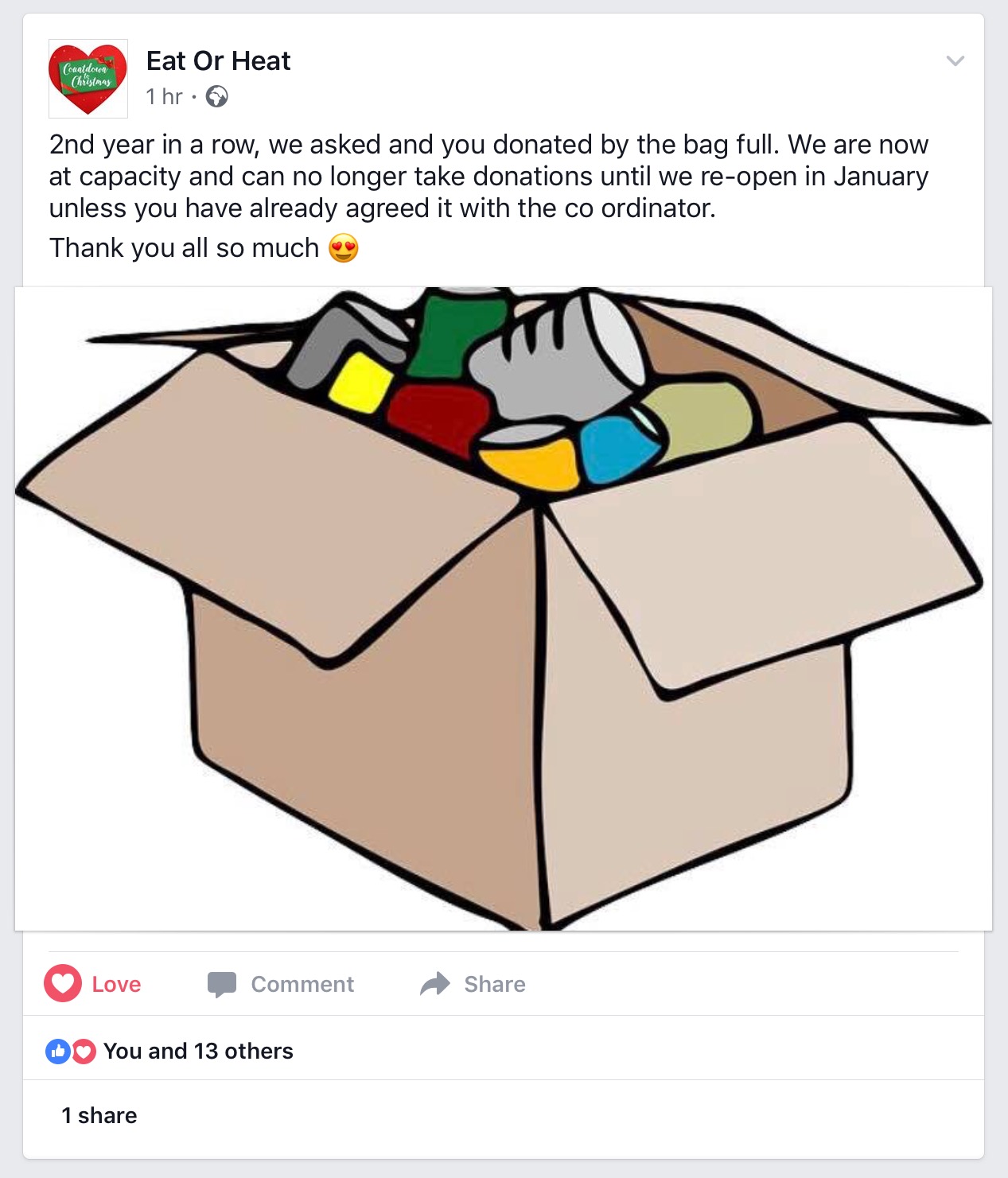 A huge THANK YOU to everyone who donated any item to Eat or Heat.
All your donations were collected yesterday and will definitely help to make the holiday season much brighter for those who are helped by our local Foodbank. Items given included Christmas Crackers, mince pies, puddings, chocolates, biscuits and lots of tins of fruit, meat and vegetables.
Pictured below are Alisha and Amal from Year 10 who encouraged students to bring in their donations and helped to prepare everything for collection - thank you girls for your help. You can also see representatives from Eat of Heat who came to fill their car to overflowing with our bags of donations!