Our Annual Presentation Evening Celebrates Success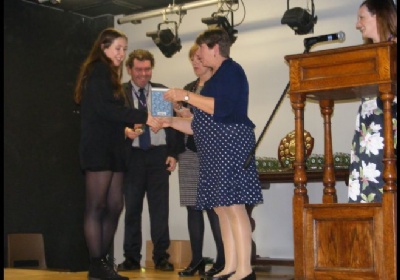 Last year's Year 11 students receive their GCSE certificates and awards from our guest of honour
Last year's Year 11 students and their parents returned to Walthamstow School for Girls on Thursday evening to be presented with their GCSE Certificates and other trophies awarded by the school.
The students did extremely well in the summer GCSE examinations and the school was pleased to have the opportunity to celebrate these results with them and to present its own prizes (over sixty) for achievement, effort, commitment, improvement and personal development.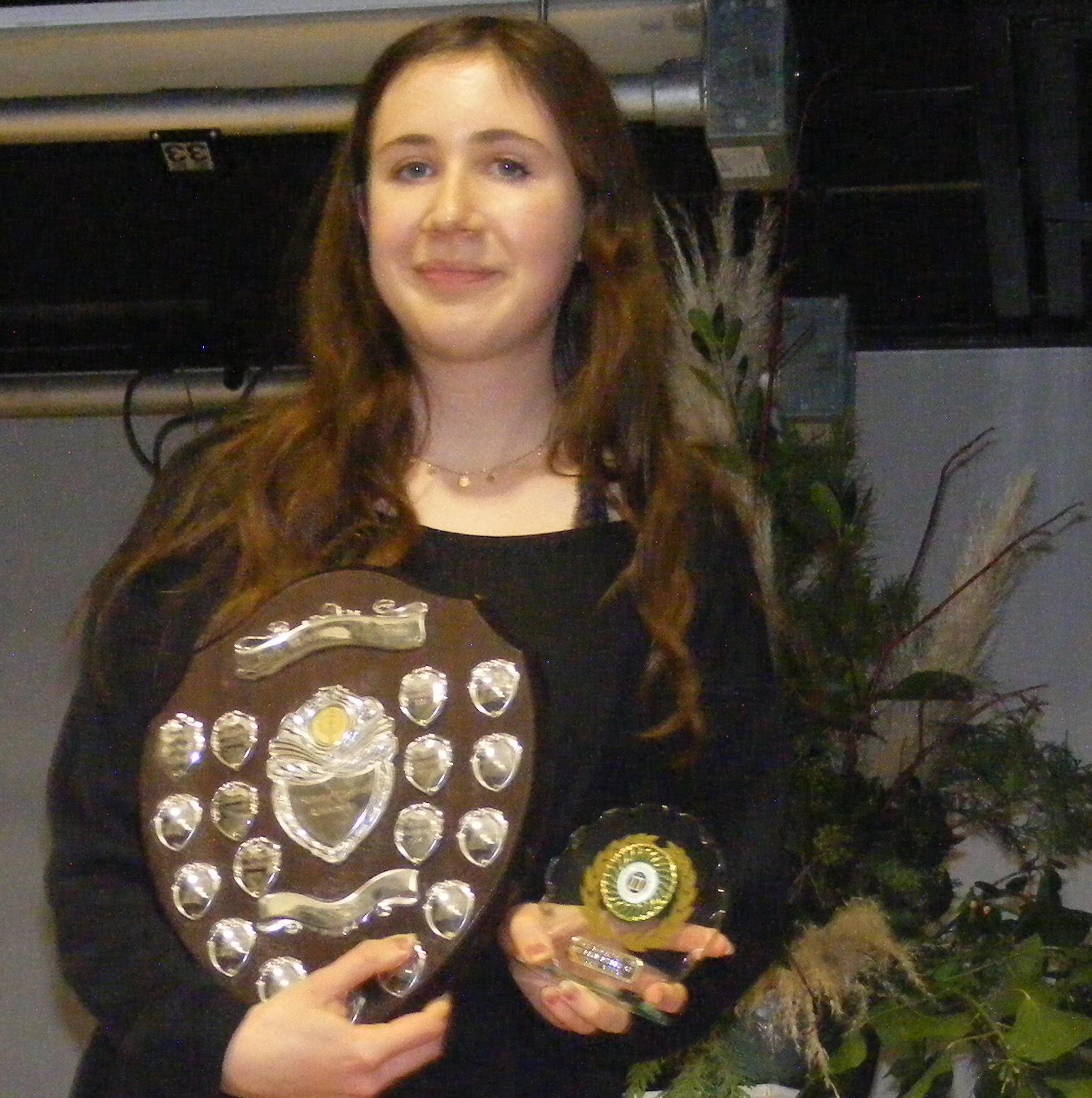 One student, Hannah Baines, achieved the highest possible mark in every GCSE examination she took this summer. Not only did she attain A* grades in 8 subjects, she also achieved the newly introduced top score, level 9, in English language, English literature and Mathematics. Hannah received trophies in English and Mathematics and the Patricia Marino Prize for Highest Academic Achievement. Many other students also achieved exceptional results and made extremely good progress during their time at WSFG.
The audience enjoyed speeches from the Headteacher, Meryl Davies; the Chair of the Alumnae Committee, Danielle Ferguson; their former Head of Year, Ms Careless-Pye and the Guest of Honour, Eithne Cullen. Ms Cullen, a recently published author and retired Waltham Forest Deputy Headteacher, who taught at WSFG some years ago, inspired the former students to live up to the school motto "Neglect not the Gift that is in thee", although advised them to perhaps not leave it until they retire to do so!
Following the Award ceremony, the guests were treated to a buffet and students had the chance to meet up with their school friends who are now at sixth form colleges across the London area.
Meryl Davies said "It is always a delight to welcome back our former students for our presentation evening and to formally celebrate their GCSE successes in the summer. This evening was no exception as there was much to celebrate. These students deserve every success as they embark on the next step of their education."