WSFG Community Christmas Party 2017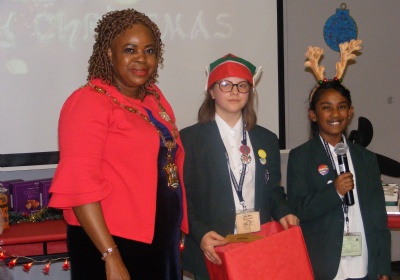 The Mayor of Waltham Forest attends our event along with 80 senior citizen guests
The WSfG Community Party 2017 was another huge success. We welcomed 80 elderly guests which was a great turnout, especially considering the cold and icy weather.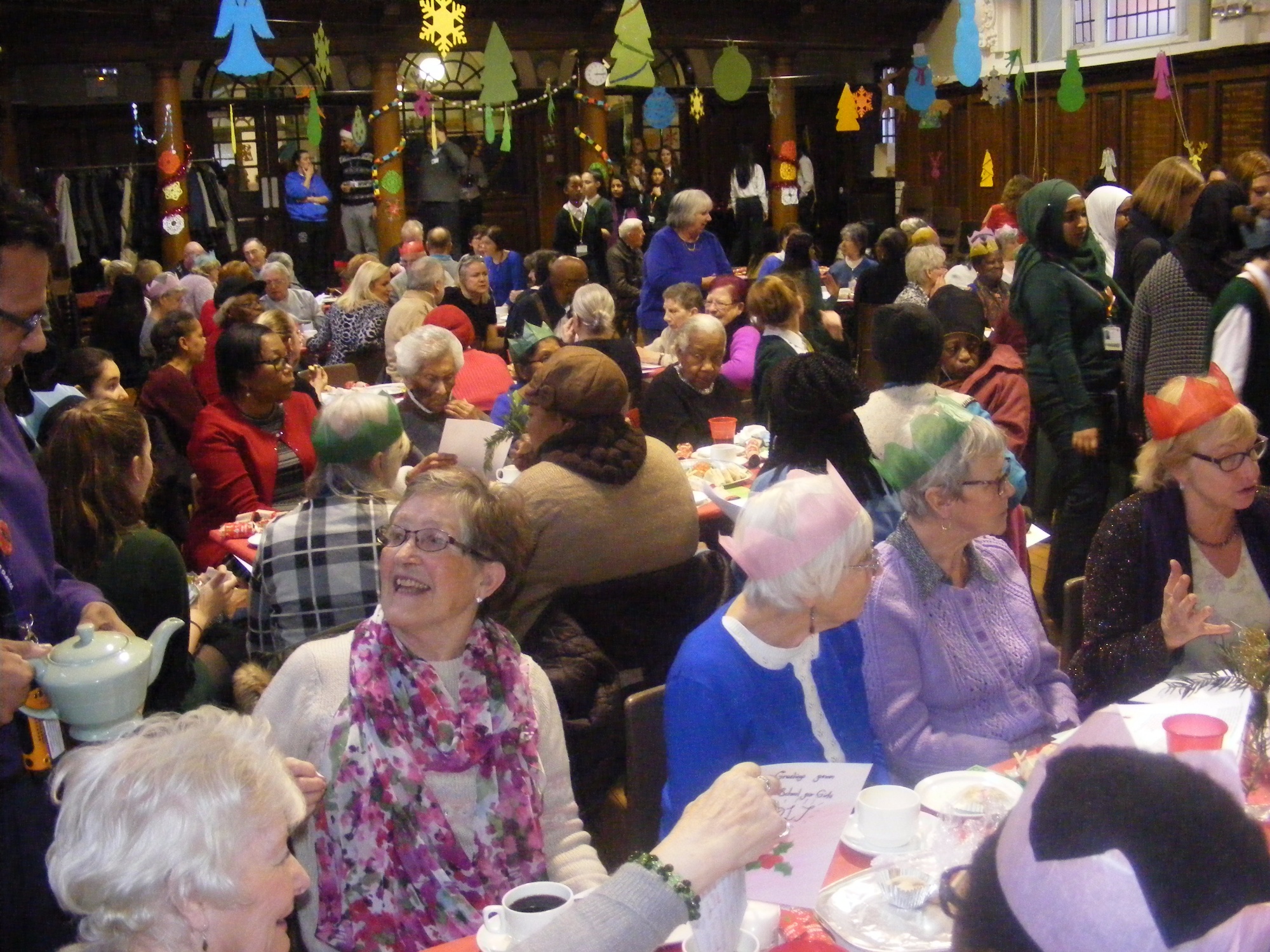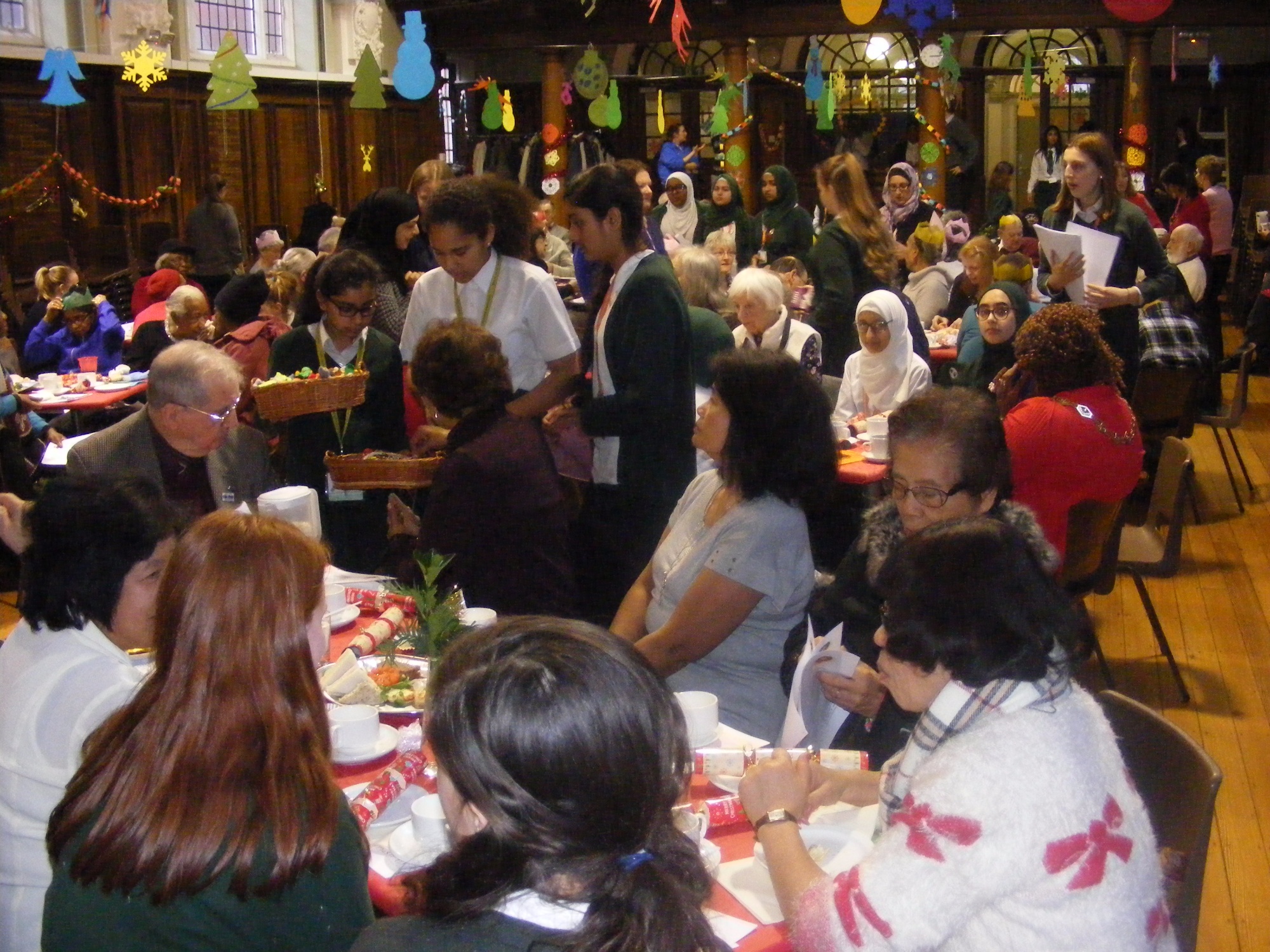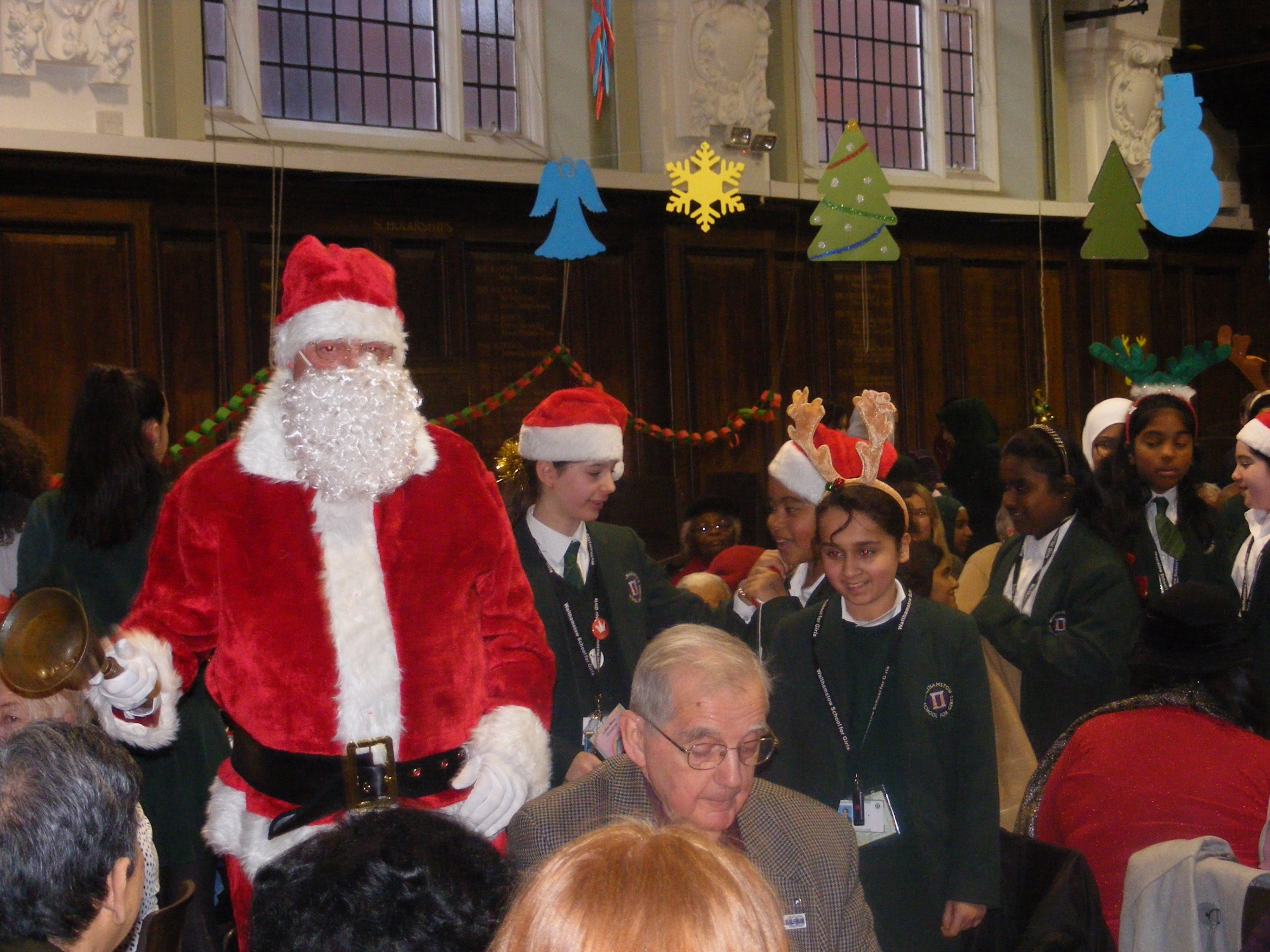 Thank you to everyone who contributed to and supported the event – whether you helped us to invite a guest, donated gifts and prizes or were able to help us prepare for and take part in the event. This event is truly a community event and couldn't take place without everybody's input.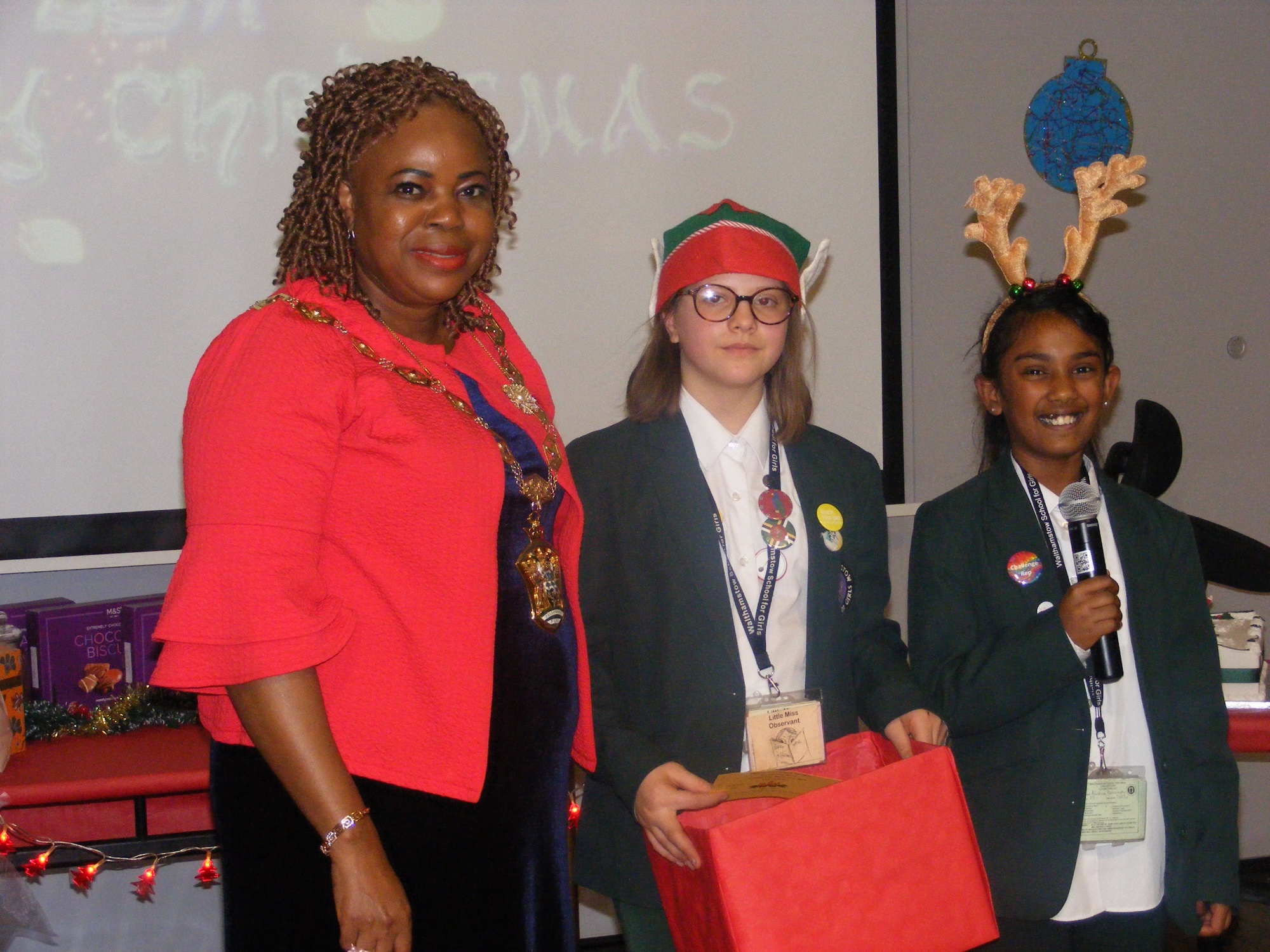 We were honoured by the attendance of the Mayor of Waltham Forest, Cllr Yemi Osho, who drew the raffle and met many of our guests.
We had another magical time this year with Santa and his elves, great food, fantastic music and all of the setting up and clearing away that goes on behind the scenes.
Our elderly guests really do appreciate and enjoy this event and they look forward to it each year.
I feel so proud of our school community and so proud to be part of something like this that does something meaningful for some of the most valued members of our community.
Thank you,
Marianna Philippou
Assistant Headteacher