Mini-Garden Project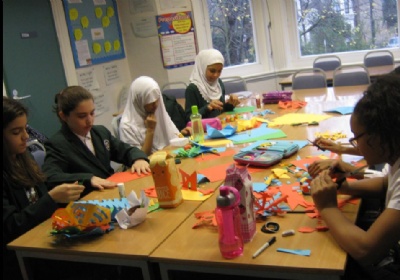 Year 7 students have created their own terrarium
Last week a group of year 7 students worked as a team to design and plant a mini garden in a fish bowl, which was kindly donated by Mr Allard. They also made decorations for our Community Christmas Party.
The girls were so excited that they could not wait for each other's turn to put materials and plants in the bowl.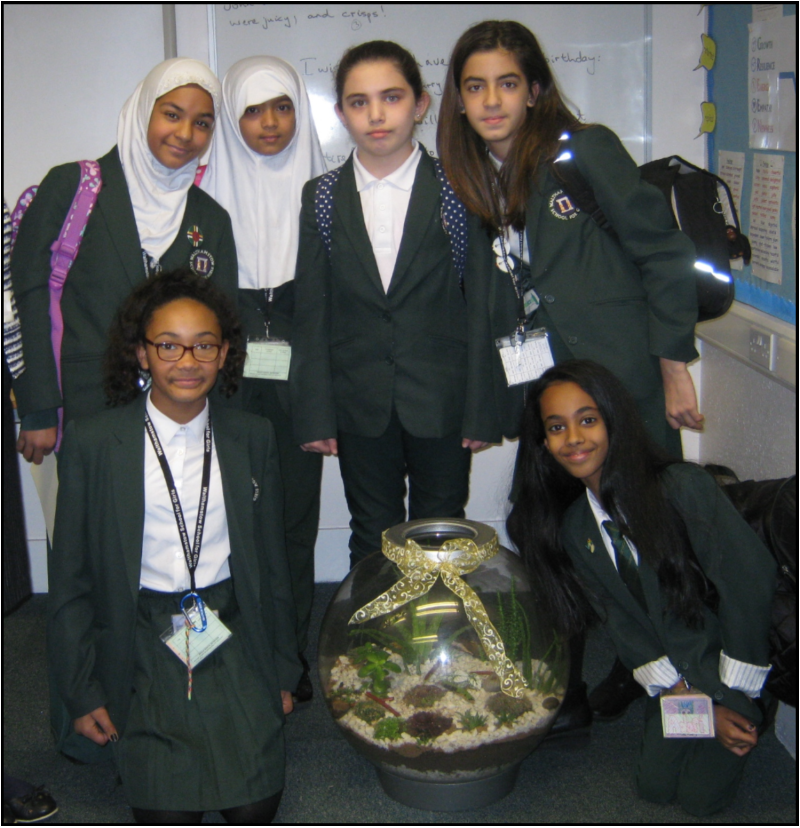 Their terrarium is now proudly displayed by Norris Hall entrance.
A big thank you to the team:
Adan 7G
Anaya 7G
Demmy 7C
Moressa 7C
Esther 7W
Hafsa 7W
Isabel 7W
Nusaifa 7H
We are looking forward to other exciting activities in the New Year.
Ms Gerdellja and Ms Keserauskaite-Ratti
Language & Learning Development Challenge Representatives