Careers Fair at Forest School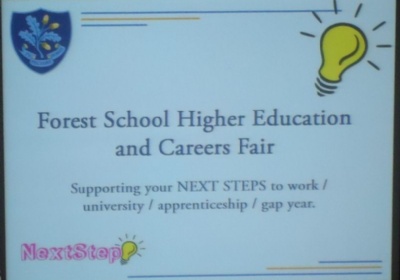 Year 10 students meet business leaders and University representatives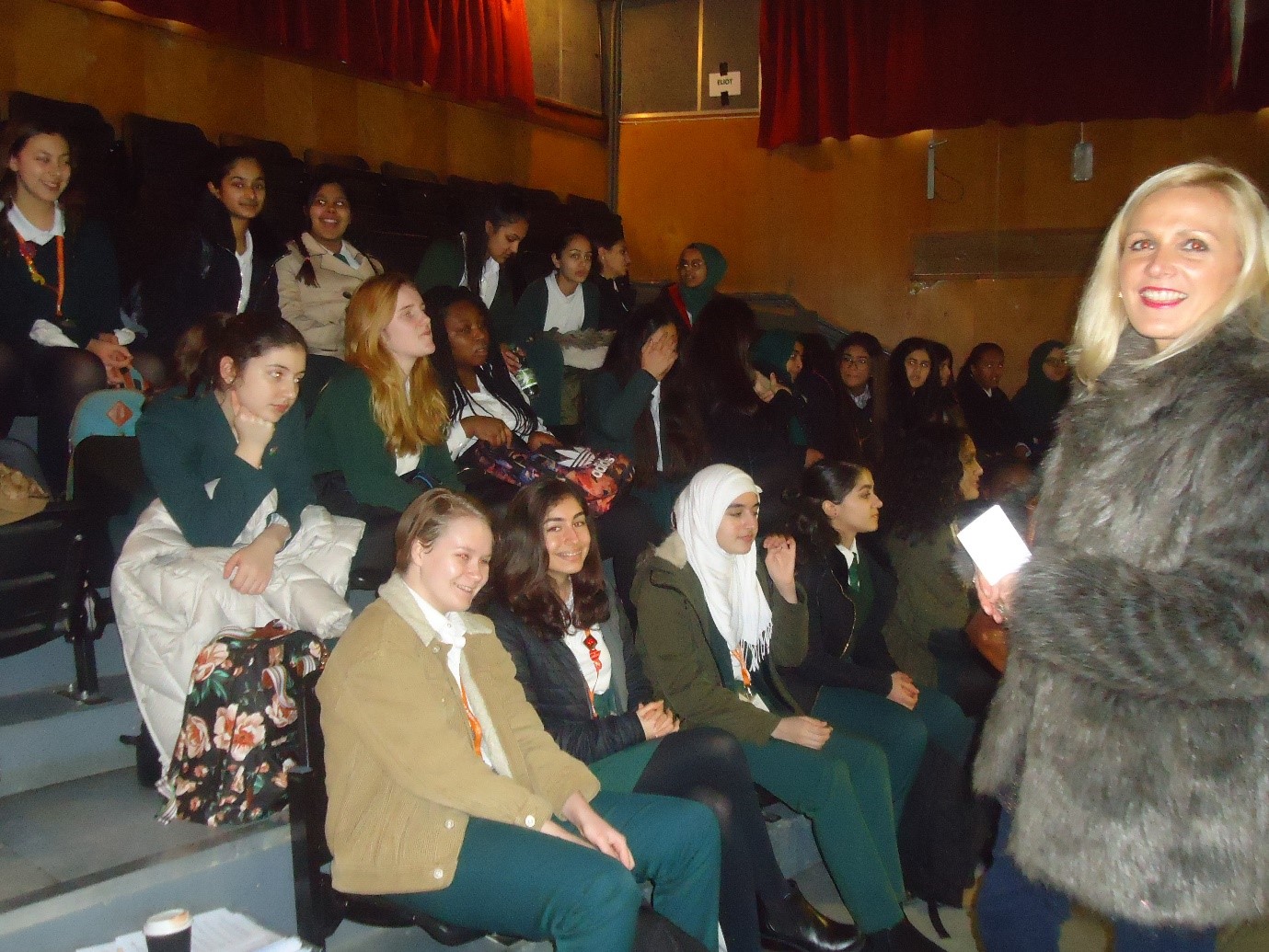 30 lucky year 10 students went to Forest School for a Careers and HE fair on the afternoon of Thursday 25th January. The trip was very informative and interesting.
Pupils had the opportunity to speak to representatives from universities and industry at this exhibition fair-style event.
There were over 90 representatives from industry and higher education, including some of the best universities in the world like Oxford and those specialising in the Arts such as British and Irish Modern Music Institute BIMM, high-profile employers such as Barclays, professional institutions and a selection of Gap Year activity companies.
Our students were well behaved and made the most of this opportunity. Here are some of their thoughts on the event:
"The overall experience was very enjoyable, with many different opportunities and ideas for future education. I found it very interesting going round to different sixth forms and universities and seeing different opportunities for gap years. I don't think there were as many sixth forms or colleges as there were universities but it still opened up our opportunities to see what our futures could be. There were a few creative arts options which was good." Sammy 10S

"It was very interesting and informative and I enjoyed it a lot. Although the universities provided a lot of information, I feel that it was a little early for us as we didn't know much about the qualifications they were mentioning. I think it was more about universities than career options and we should have similar opportunities related to sixth form/A-level options and advice, making it more relevant to us now." Ramaarah 10S

"It was a very interesting afternoon with lots of facts given. I now have a wide range of knowledge and I have information from my desired universities. It was fun seeing other schools attending the afternoon along with us so it wouldn't have been awkward. It would have been even better if they had more colleges and sixth forms so that it's more helpful towards us right now. All the people from the universities were very welcoming and equipped us with so much information. Thank you Ms Desbenoit and Ms Philippou for organising this trip." Tenzin 10S
Ms Desbenoit and Ms Philippou