Origami for Mindfulness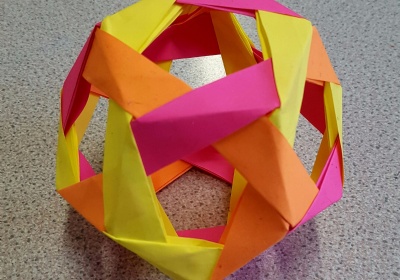 International Collaboration success at our club!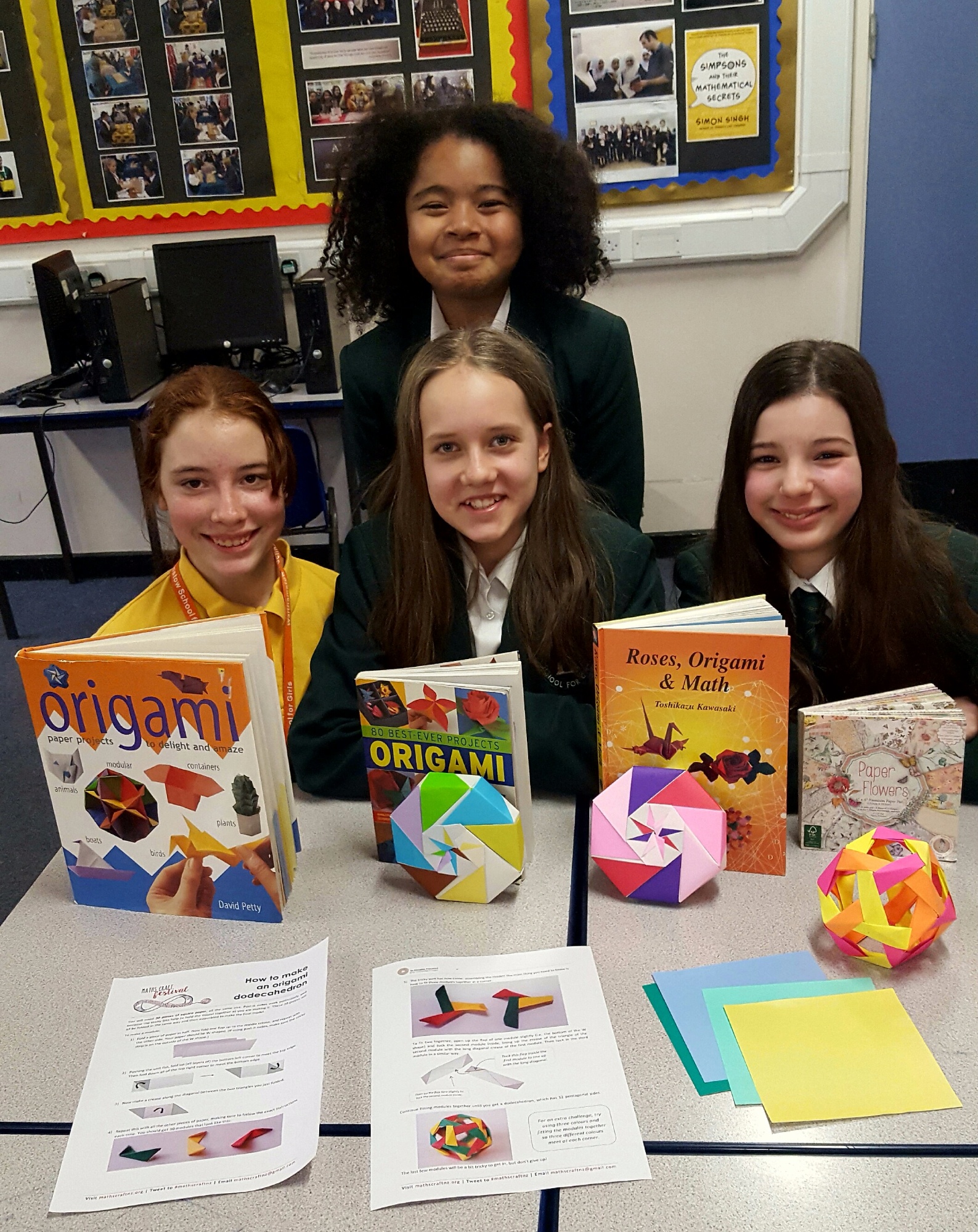 This week the girls worked collaboratively to make an origami dodecahedron, using instructions from a Maths Craft Group in New Zealand:
Lena, Cerika, Maahirah and Rose made the 30 modules and Vicke constructed the model.
New members are very welcome to join after half term.
Ms Robinson
Challenge Coordinator