Year 10 Students visit Oxford University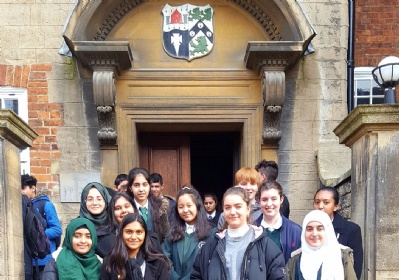 Inspirational Day hosted by St Peter's College
On 5th March, 10 students from Year 10 spent the day at the University of Oxford. We travelled with students from Kelmscott and Willowfield. The day was facilitated by Schools Liaison Officer,
Dan Pugh-Bevan from St Peter's College, Oxford.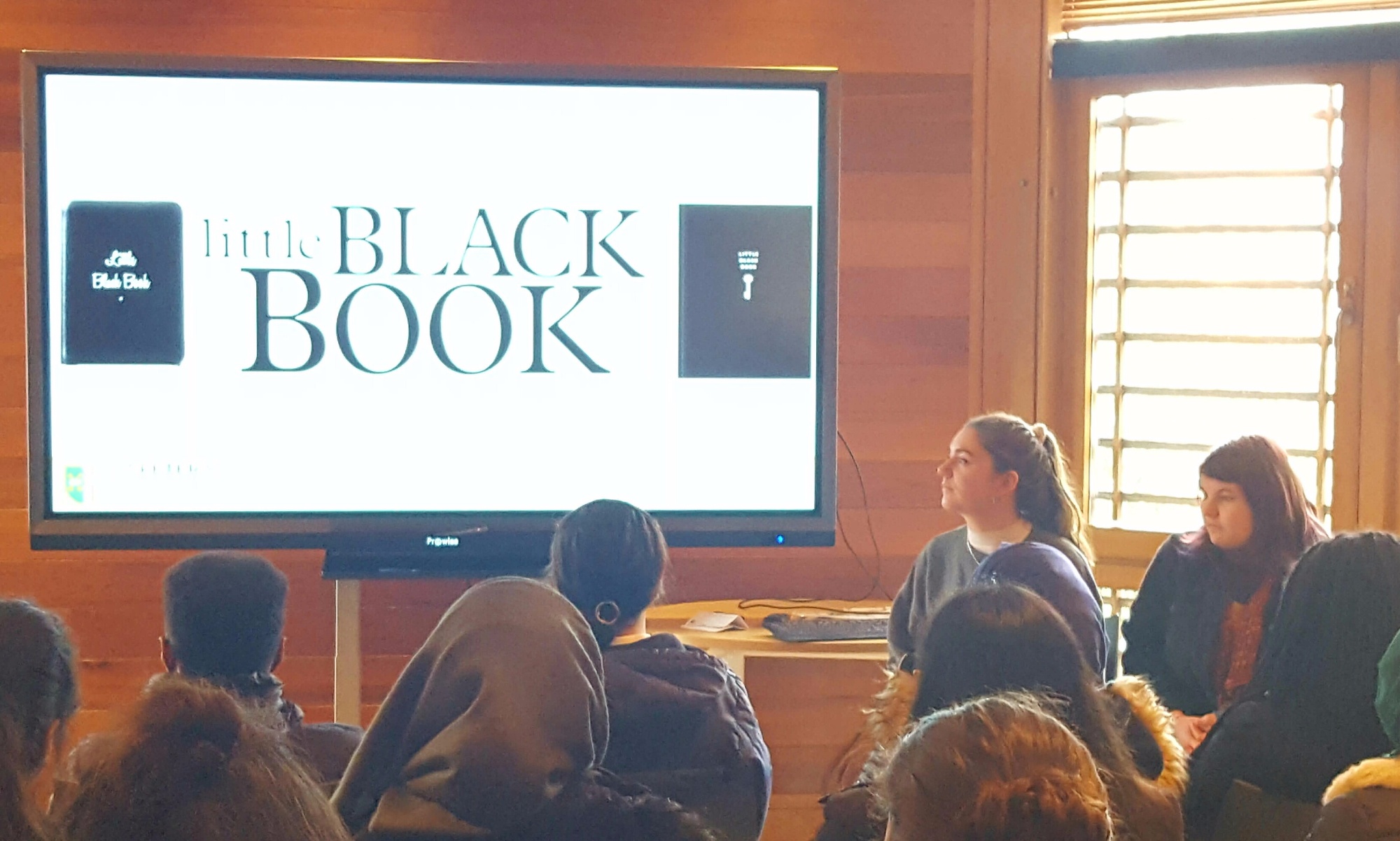 Dan spoke to the girls about the college system, subject choices and the application process. He also dispelled a few myths and emphasized the fact that GCSE results DO matter! The importance of participating in a variety of extra-curricular activities was also highlighted, as well as the ability to talk passionately about interests. He recommended having a 'Black Book' and writing down any extra activities, films seen, books read, trips participated in, research done etc. over the years. This will then act as a reminder when writing personal statements in the future.
The next activity involved a Q & A session with Lola Grieve, an ex-WSFG student, who is now studying music at Oxford, and Saskia, an ex-student from Willowfield. This was very inspirational and Lola has offered to visit us at school and talk to more students about her experience of being at Oxford.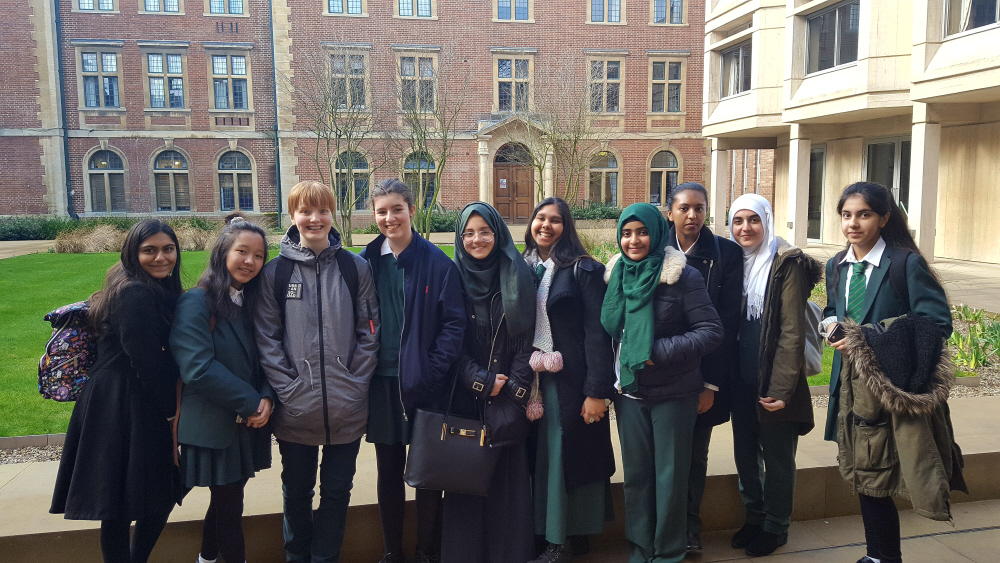 Following lunch, the girls had a tour of the college and an academic session at the Pitt Rivers Museum.
Overall it was a very useful and inspirational day and we are very grateful to Dan for making it happen.
Here are some comments from the participants:
The visit to Oxford was a great opportunity. It is such a beautiful city of stunning architecture. There is such a contrast between the historical and modern buildings. Not only has my visit given me thoughts about the future but it has also deepened my passion for architecture. I would really like to thank Dan who is inspiring students from Waltham Forest to aim high. He was also very good at giving advice. I had been thinking of pursuing a degree in Civil Engineering but Dan suggested Engineering Sciences as another alternative as it would help to keep more pathways open. I will look into this. Finally, the food was great. Especially the apple crumble!

Zahrah 10G


I really enjoyed the trip to Oxford. It was informative, interesting and also reassuring, as applying to a prestigious university can feel quite daunting. It was great to meet an ex-student from WSFG and to hear about her life at Oxford. I also enjoyed the visit to the museum. We got to look at a very interesting collection of artefacts from all over the world.

Anna 10G


My visit to Oxford was a great experience and very inspirational. From the beginning of our visit the atmosphere was so uplifting and we were given lots of answers to questions about moving into higher education.

We also met Lola, an ex-WSFG student. She talked us through her journey to Oxford and gave us some great motivational tips. Her message was clear. No matter where you are from or what background you may have, if you are dedicated and put in the hard work, nothing can stop you!

Khalida 10H


It was a fun and interesting day. I really enjoyed it and learnt that the most competitive subjects are Medicine, Economics and Law. The least competitive are Theology, Classics and Modern Foreign Languages. (See photo which shows the percentage of applicants for each of these subjects who get offered a place at Oxford) However, when choosing a subject to study further we were advised to go for the one we are most passionate about.

Karimah 10H

Amongst other things, I was very impressed with the lunch! We had chicken with potatoes and mangetout. Then there was a carrot cake with cheesecake base. We ate in the St Peter's canteen and we sat on wooden benches surrounded by images on the walls of people who have attended the college in the past.

Kate 10G


My experience of Oxford University was wonderful and the staff were really helpful. The tour of Oxford really amazed me. I was also gobsmacked to hear how many possible courses there are to study. I believe that Oxford would be a great place to study and with hard work anything is possible.

Kalsoom 10F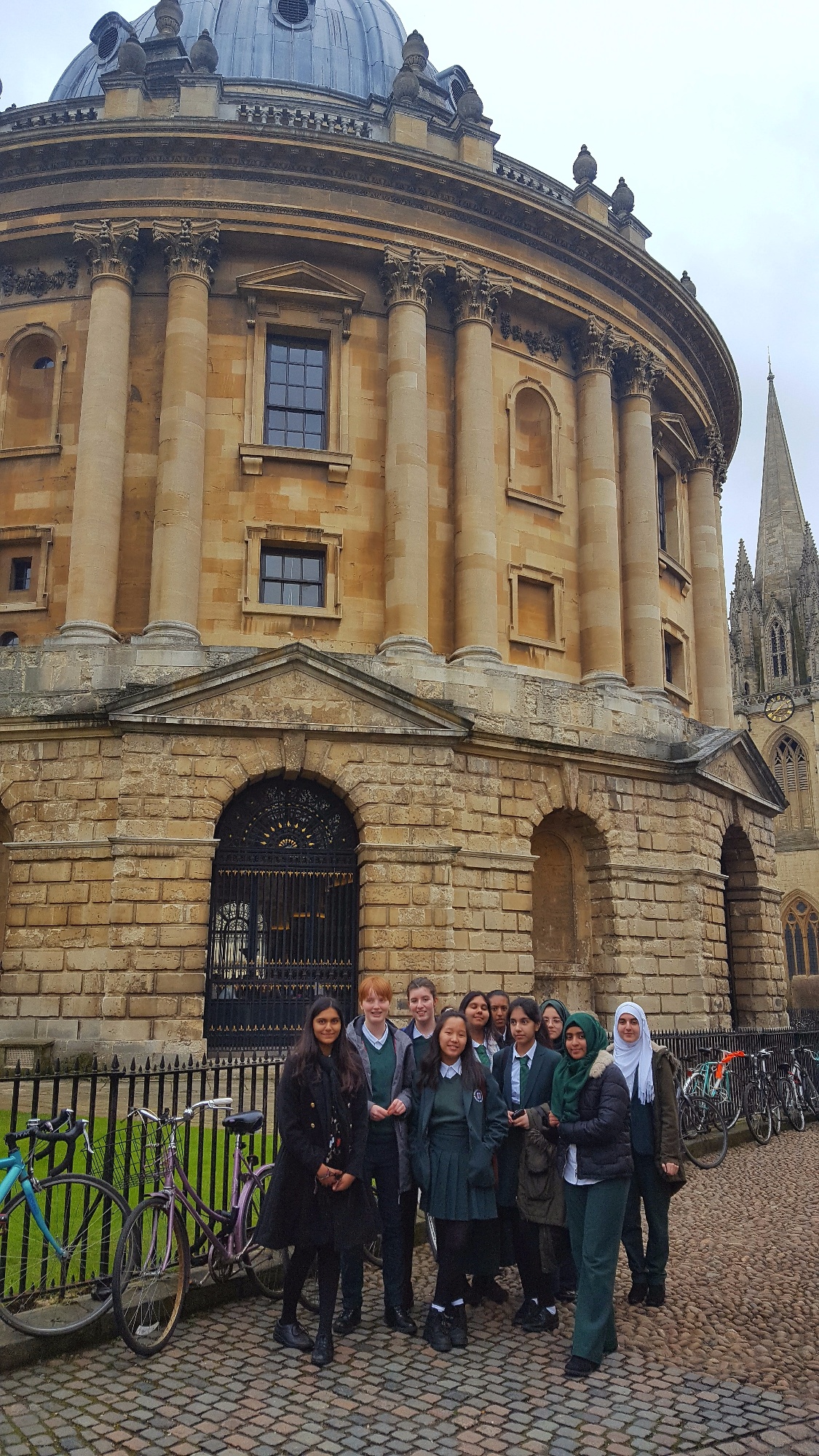 Look out for future opportunities in the Greensheet and on the school website, including the opportunity to attend a Choral Open day on 28th April.
Ms Robinson
Challenge Coordinator