Philosophy Day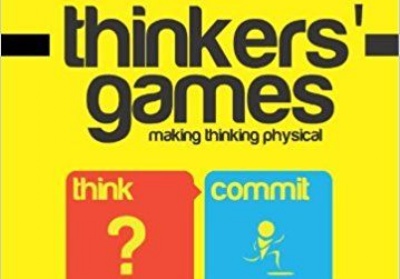 The Philosophy Man spends the day with Key Stage 3 students
Recently Jason Buckley (The Philosophy Man) spent the day at Walthamstow School for Girls delivering a Philosophy Day to a mixed group of students from Years 7, 8 and 9. Afterwards he mentioned how impressed he was with our students as they collaborated well as a group, without the older students dominating. They were also very confident and enthusiastic.
Here is some feedback from the participants:
The Philosophy Workshop was fun and thought-provoking! There were loads of interesting discussions throughout the day. It was great that we were with the other years because there were lots of different points of view and there was a range of people to talk to. At one point we had a conversation about whether or not we had been abducted by aliens and if the world was a simulation of the real one which I really liked talking about.

We also were given a group of different situations and had to order them from best to most evil and (a bit later) most to least certain. Although we had a few moral crises, it was very fun and I really enjoyed everything.

Noura 7G


We were involved in an activity which helped us improve in so many aspects as well as have a great day of thinking outside the box. We had a really engaging day with Jason, the Philosophy Man, who helped us break a shell and feel more confident with our ideas, even if we were wrong. He was very encouraging and I think everyone felt comfortable discussing topics like ghosts and 'the big questions'. Some of these were: What is justice? Do colours actually exist? and Were numbers always there or is maths just a human creation? We had a great time talking about aliens too; Jason had a really cool and creative story about whether we were all just living in a simulation without even realising we were abducted by aliens. He made us think a lot about everyone, which isn't something we always do, so it was good to consider the unexpected.

Tulin 9S


The day was very eye-opening and I enjoyed it very much. The part I enjoyed the most was when we moved into small groups to discuss/debate questions such as "What does it mean to mean something?". Not only did it test my thinking and problem solving, it also developed my debating and public speaking. I thought it was very interesting and I would definitely like to do something like this again.

Charlotte 9G


The Philosophy Day was a great experience and involved lots of interesting conversations. I really enjoyed hearing different opinions from the group.

Evan 9W


We got to discuss loads of interesting topics like ghosts, school, and conspiracy theories. We had to sometimes say something we did not believe was true. For example if the question was "have numbers always existed" the Philosophy Man would tell you that you had to say "they have" and argue for it. This helped us widen our thinking skills and make us challenge things. Overall it was a great day and we learnt loads of new things.

Elif 9S


We got to discuss some very interesting questions. One of my personal highlights was the discussion about the existence of ghosts and whether ghosts are actually real and humans just a simulation. We also discussed Michael Jackson's ghost and whether that is real. The day involved many fun activities.

We also solved some riddles. They were a challenge at first but after thinking for a while we finally managed to work them out. Overall it was a fantastic day that I enjoyed.

Ornelda 8C
Jason has lots of interesting and thought provoking ideas on his website:
https://www.thephilosophyman.com/
He also highlighted a series of residential courses that students may like to apply for. Bursaries are available to help with the cost.
https://www.giftcourses.co.uk/
Ms Robinson
Challenge Coordinator