BETT Show Trip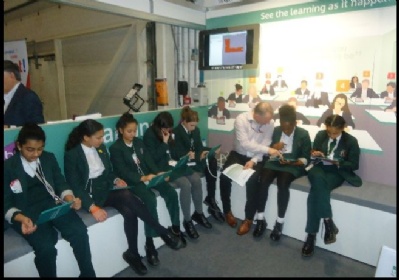 Year 7 & 8 students help to demonstrate a new learning App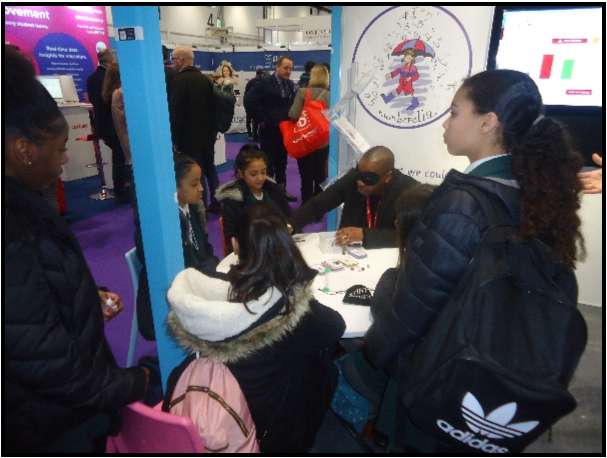 WSFG was invited to attend the BETT show this year. This came about due to an exciting new app that the maths department was selected to trial on behalf of Learning By Questions. At the BETT show, (a huge trade show where all the latest and greatest technological developments in education are show cased), WSFG students were tasked with demonstrating the app.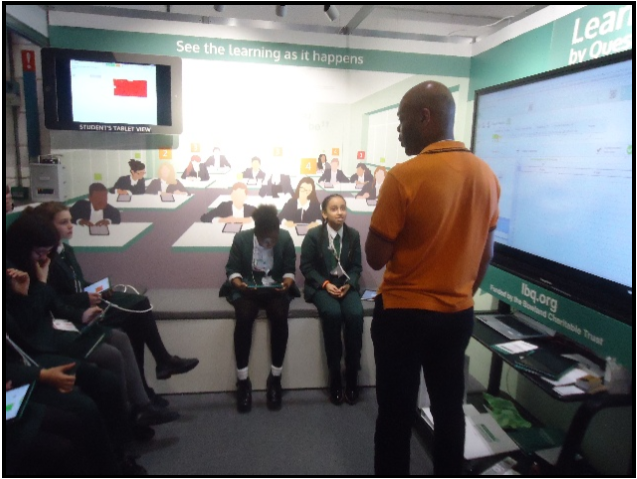 Seven students, Julia (7W), Maria (7F), Gwen (7F), Emily (7S), Paula (8G), Alishba (8G), Zahra (8W), Mr Salmon and myself made the journey to the Excel Centre Ms Davies sent us on our way and set the girls the challenge of bringing interesting, fun and free goodies back. The girls really took this challenge to heart. By day's end we had 50 plus pens, mouse pads, stress balls, sweets, chocolates, show bags and a bike bell. Alas the free T Shirts eluded us.
The demonstration itself was very well received by the public and the organisers alike. The girls were a credit to WSFG in the confidence they showed and their willingness to get involved and explain their learning.
A great time was had by all with just the one blemish to the day, the loss of the school phone on the bus back to school. But even this had a happy ending with a Venezuelan boy, showing honesty beyond belief, contacting me. With next to no English, just Spanish, we managed to meet over the weekend to retrieve said phone. The whole family turned up with him to ensure his safety and my Spanish was really put to the test in organising the meeting and in expressing my gratitude. Faith in humanity restored!
Mr Walker