40 Years of Steel Pans at WSFG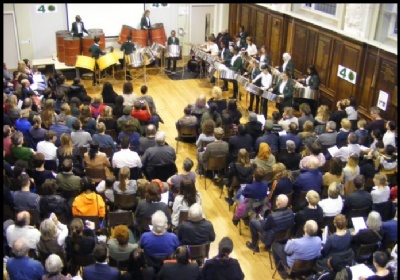 Concert celebration a sellout.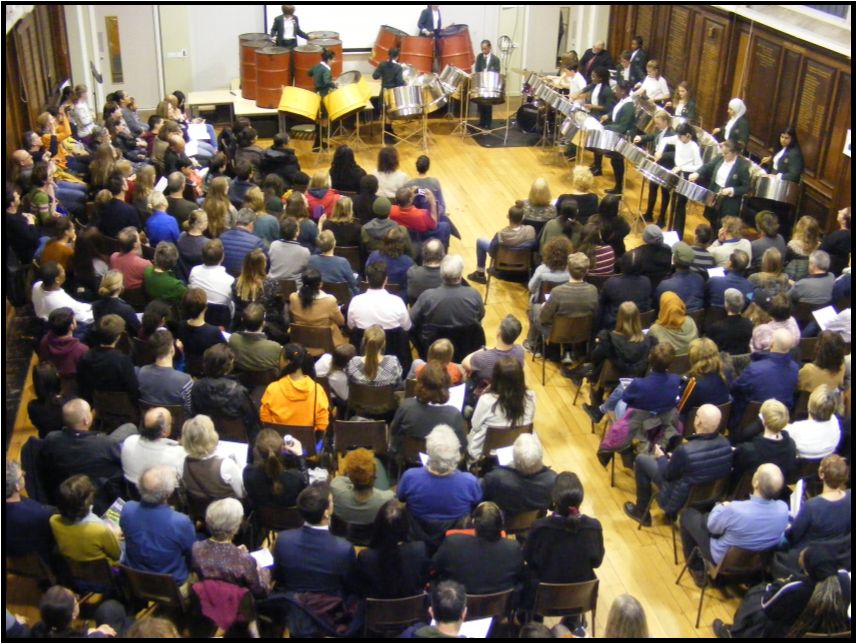 With the help of the alumnae committee, the evening to celebrate 40 years of steel pans at WSFG was a fantastic event.
It also succeeded in raising in the region of £2800 to help maintain the pans.
The event was organised by tutor Richard Murphy, who has taught steel pans to students for the past 34 years, including several generations of the same families.
The funds raised will be used to tune, repair and replace the school's steel pans, the most popular musical instrument among our students.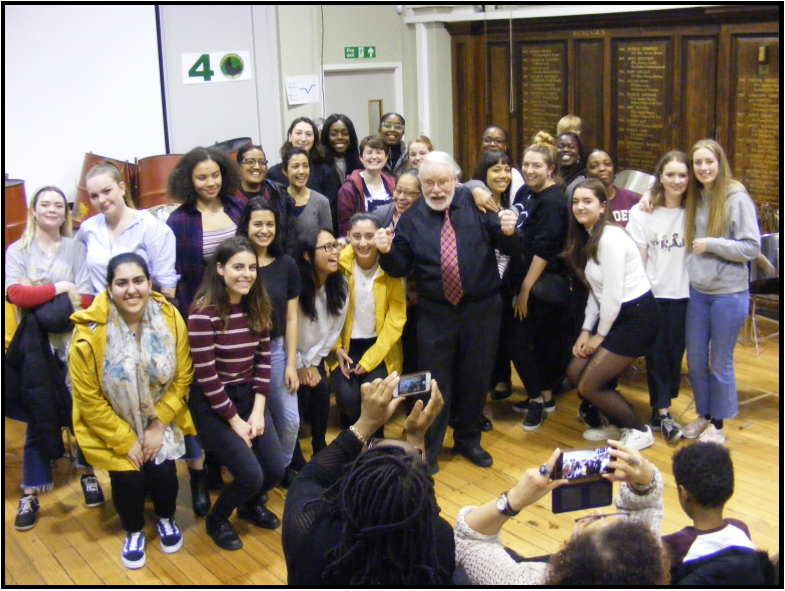 Over the years, the school's steel bands have grown in size and reputation, performing locally, nationally at the Royal Albert Hall and internationally in Prague, Paris and Barcelona.
The senior bands, made up of students in Years 10 and 11, have reached the finals of the National Music for Youth Festival several times. A number of girls have gone on to study music at university and some now teach the steel pans.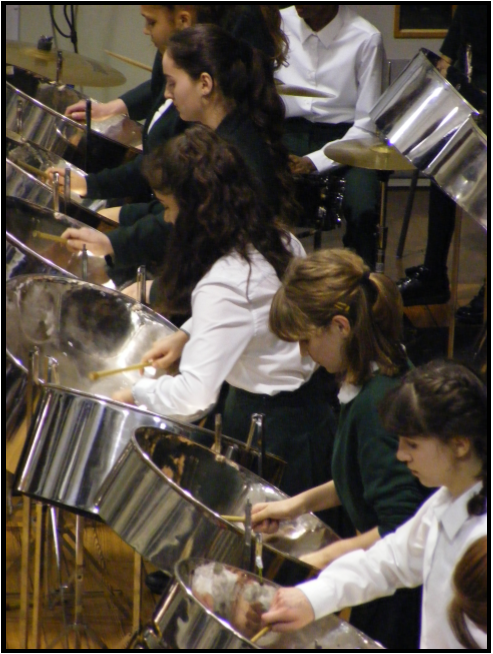 The concert's programme included performances of works by Paul McCartney, Burt Bacharach, Zack Laurence and Frederick Chopin.
A full report can be found in the Spring Greensheet Plus.