Year 8 Students compete in London Mini-Marathon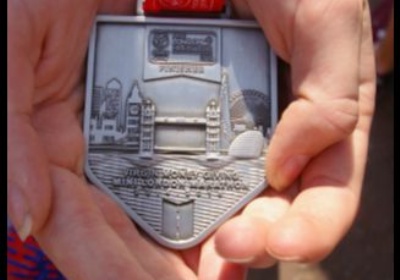 Two girls complete the 5K run
Two Year 8 students represented Waltham Forest at an event at the London Marathon last week.
After qualifying as two of the six fastest girls in the under 13 age group for the London Borough of Waltham Forest, Aoife and Ruby in Year 8, competed against runners from all over the country in the London Mini Marathon last weekend, in record breaking temperatures, to run the 5km race from Blackfriars Bridge to The Mall along the River Thames and past the houses of Parliament, Big Ben and Buckingham Palace to finish strongly in front of thousands of spectators down the world famous last 200 metres on The Mall.

Aoife finished in a brilliant time of 21 minutes, and 34 seconds, finishing 75th in the whole of the UK in her age group Ruby, who also ran the race last Year, finished in 24 minutes and 53 seconds.

Both girls received medals for their efforts and vowed to return for the 2019 race.