Academic Challenge Day at Forest School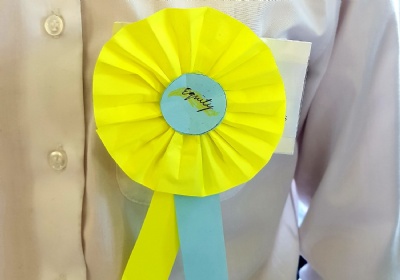 Year 9 students spend the day exploring politics

On Monday 2nd July, Erin, Leila, Lucy and Ruby from Year 9 spent the day at Forest School.
It was a Day of Politics, culminating in the students forming their own political party, with name logo and strap line. They also made promotional resources and conducted their own hustings.
Here is feedback from two of the participants:
The Political Day was a great insight into how the political system works. We also learnt some great presentation skills. It was an interesting opportunity and I enjoyed the experience of spending a day at another school. We named our party Equity.

Erin 9W

The Forest Politics Day gave me a great insight into different political voting systems. We conducted our own election and then the votes were counted in the First past the post system, then by proportional representation.

Lucy 9G
The girls presented very well indeed, especially as they were a year younger than most of the other teams. Their presentation skills will be further developed next year through the TED Ed Club.
Ms Robinson
Challenge Coordinator