Speakers for Schools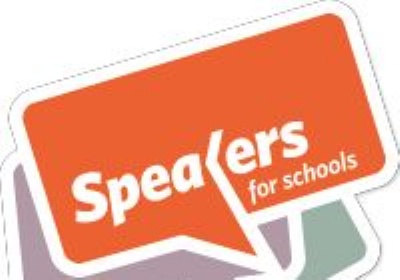 Year 8 students discuss the Great British Plastics Challenge
Walthamstow School for Girls welcomed a special guest, Amanda Mackenzie OBE, the CEO of Business in the Community (BITC), who visited the school to speak to students about reducing plastics usage, biodegradable bottles and taking individual action as a part of an ongoing campaign to inspire young people to take action against plastics waste. Amanda was accompanied by Ashley Hodges, the Executive Director at Speakers for Schools.
The talk comes as part of Speakers for Schools' national campaign, The Great British Plastics Challenge supported by BITC and the Environment Agency. This year CEOs, chairs, politicians, musicians and influencers will be visiting state schools and colleges across the country to discuss the impact of plastic waste and how they are taking steps to tackle the problem, in the hope to inspire students to join them.
Speaking to around 180 Year 8 students, Amanda discussed how they (and we) can all help the environment by thinking more carefully about the use of single-use plastic goods and always remembering to recycle. Amanda also pointed out that students in secondary education have more influence than they may realise and encouraged them to lobby Parliament for causes they feel passionate about, including the plastics issue.
The students were all very engaged during the discussion and asked some thoughtful and intelligent questions about the dangers presented to the environment and how this affects the world. The students made suggestions on ways in which businesses can be encouraged to do more to address the plastics issue. Students were also interested in Amanda's background, her influences, attitude to challenges, what she had been like at school and how she was awarded her OBE.
Amanda Mackenzie, CEO, BITC said: "All corners of society have woken up to the need to tackle plastics pollution. Through our work with companies on tackling the plastics challenge and our partnership with Speakers for Schools, we can bring together business leaders and our most important consumers - young people who will inherit the world we are creating. We can drive bigger and more long-lasting change that way. The Great British plastics challenge is something all of us can get behind. While I may not be at school anymore, there's no reason I, or other business leaders, can't commit to one or all of these pledges."
Amanda Mackenzie visited WSFG to talk about how plastic is destroying our world. She spoke about re-using plastic bags instead of buying more and wasting them; how instead of buying plastic bottles and throwing them away to end up in the ocean, we should bring our own bottles to refill when we want to (it is also a whole lot cheaper)
Hannah 8W

One thing our school has started to do is that we are given reusable bottles by Olive Dining, free with a meal-deal, so we don't have to always buy new plastic bottles of drink. Also sandwiches and baguettes now come in paper bags instead of plastic ones.
Safa 8W

It was a great experience for us to ask her questions and to hear such an inspirational woman tell us about her work and what she does to make a difference. Amanda also told us that if we believe in ourselves and are determined then we can achieve anything.
Edith 8W

Amanda Mackenzie gave a presentation to Year 8 about plastic pollution and her journey to becoming a successful business woman. She really inspired me because she told us that she had not done well at her 'A' levels but kept trying and didn't let it stop her achieving. She also told us what we can do to help tackle plastic waste and it really opened everyone's eyes. Her talk was very interesting and I hope other year groups will have the same opportunities as us.
Phoenix – 8W
The challenges include:
Ditch 'the big four': giving up single-use plastics for 2 months (straws, bottles, coffee cups and bags)
Take part in a community event: join a local tidy up via their charity partners
Influence a local business: ask a local business to stop using plastic straws
Speakers for Schools was set up by ITV's Robert Peston in 2011 to help level the playing field for state schools students through access to the UK's leading figures. The charity has launched the campaign to highlight the ways in which today's influential figures can be directly supporting young people through their own time or that of their business.
Meryl Davies, Headteacher at Walthamstow School for Girls said "It was a privilege to hear Amanda inspire our students to play their part in helping to reduce the use of plastic. The talk took the form of a question and answer discussion and I was proud of some of the suggestions they put forward for ways in which business could be forced to take the issue more seriously, as well as their enthusiasm for taking up the challenge themselves at home and in school. Amanda spoke most engagingly with the students, who were also very keen to find out about her background and career."
To find out more visit www.Speakers4Schools.org/PlasticsChallenge
Ms Warren
Year 8 Student Progress Leader